鳥取・島根撮影 その1 / Tottori and Shimane photos Part.1
I visited Tottori and Shimane for two days and one night to photograph the famous Mandarin Ducks of Hino-cho. Since it was snow season, I also wanted to photograph the scenery around Mt. Daisen.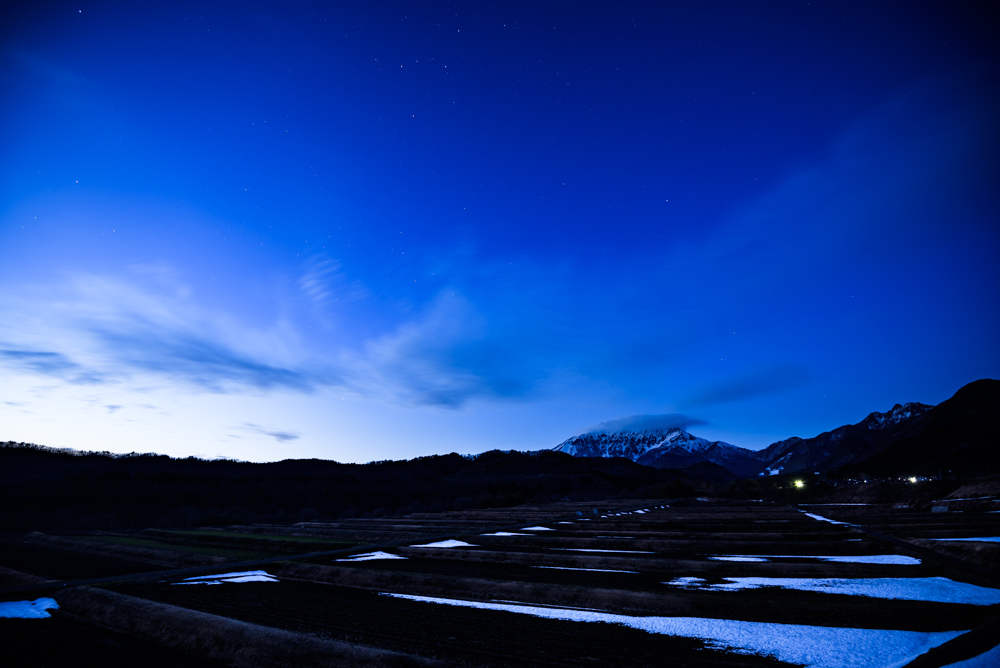 The first day was a travel day, so I did not have much time. To avoid having to worry about finding the best photo points, I carefully selected them in advance using Google Maps, etc., and decided to visit them efficiently. I narrowed down the best spots and waited for dusk to fall.
The sky was cloudless that day, and I was able to fully enjoy the magnificent scenery.
Unfortunately, the snow had melted so much that I could only see a few patches of lingering snow.
There are ski resorts in Mt. Daisen, and snow could be seen on the surface of the mountain. With climate change progressing, we may not be able to see this kind of scenery in the near future. Even in the European Alps, which are known for their heavy snowfall, the amount of snow has been decreasing in recent years, and many ski resorts cannot sustain their operations without artificial snow.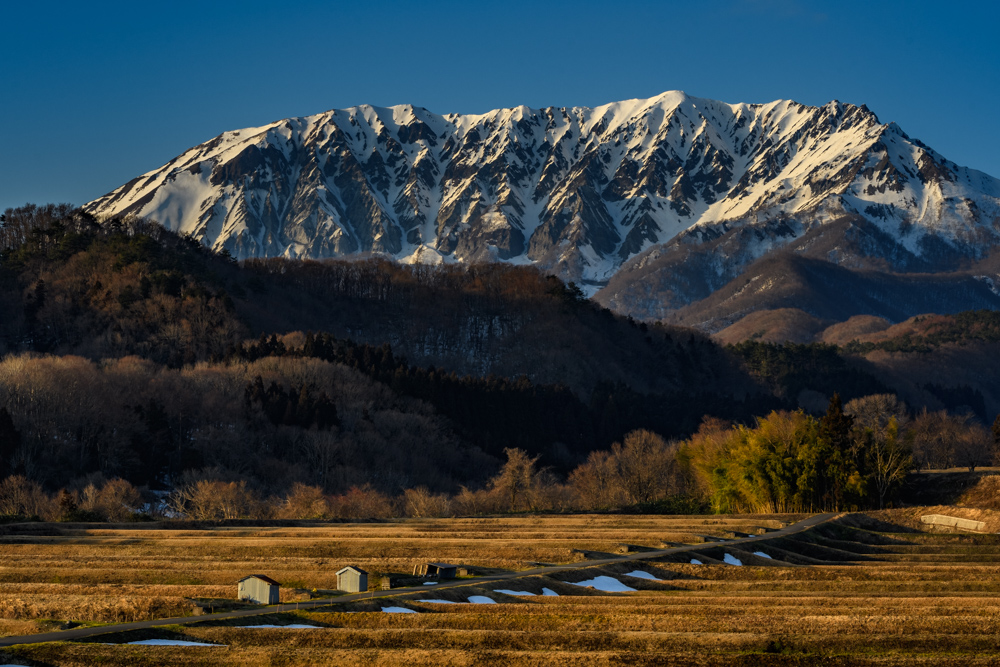 Terraced rice fields at dusk.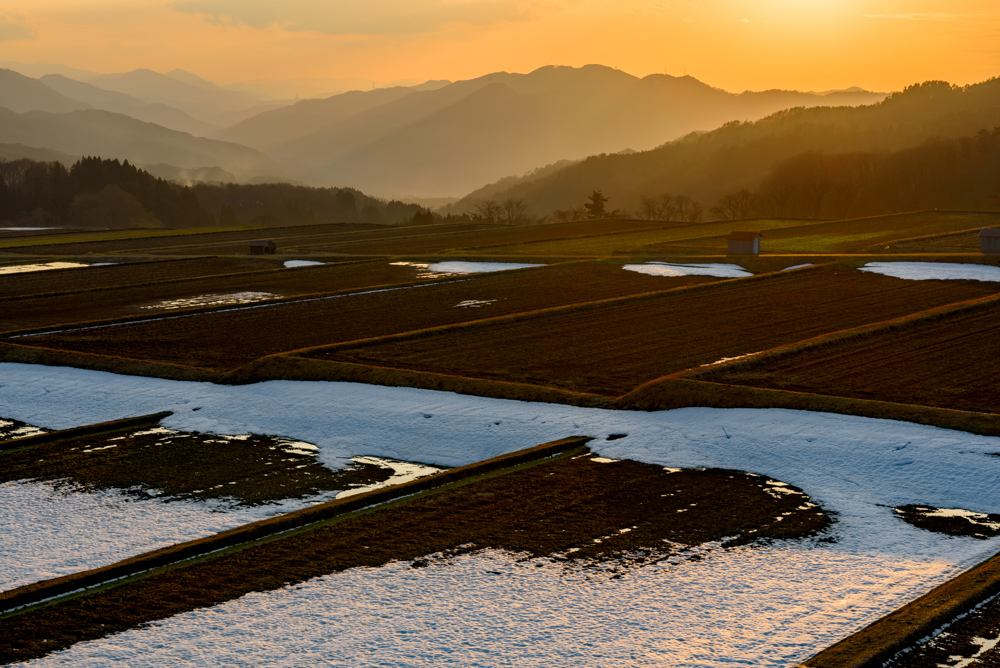 It looks similar to a bundle of straw in a rice paddy, but the bundle is grass, something different.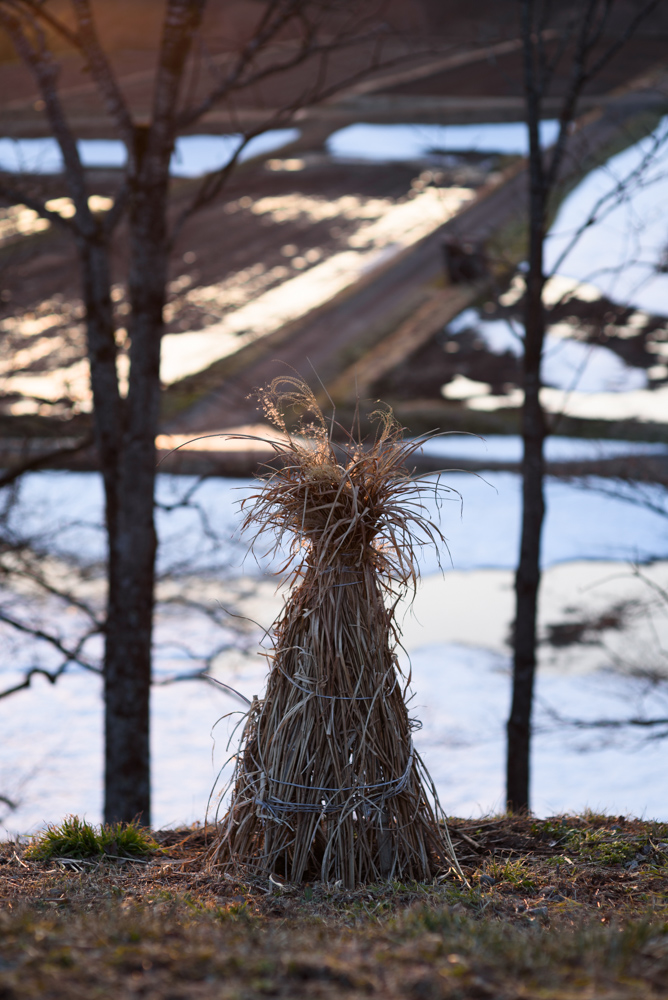 Terraced farm road and Mt. Daisen.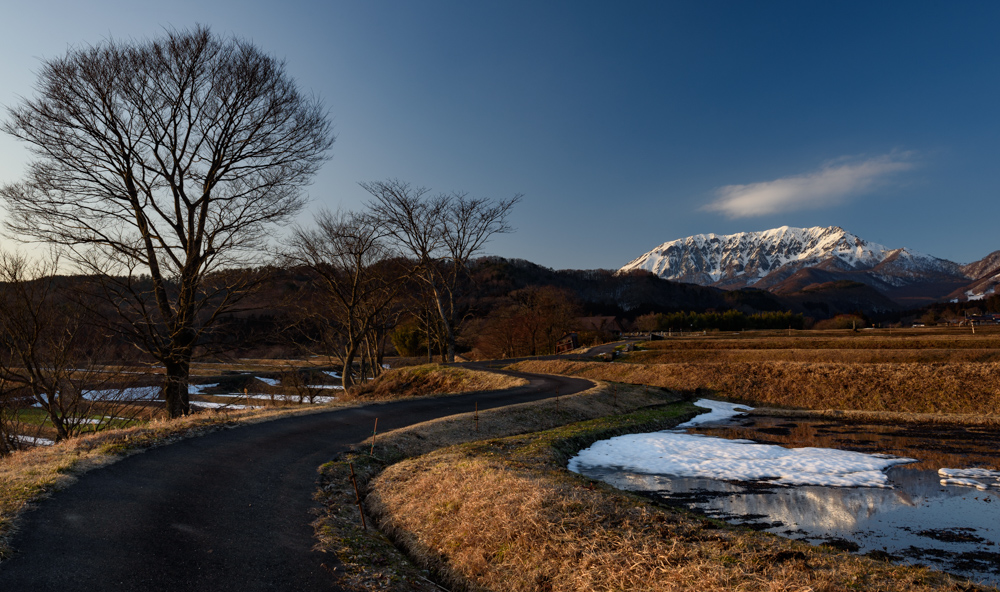 After sunset, clouds began to cover the summit a little.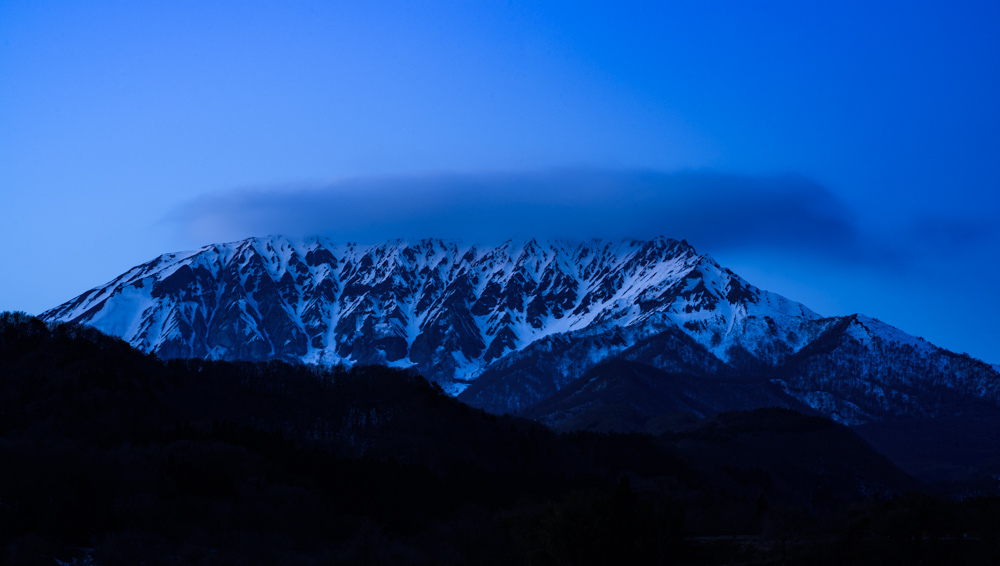 I forgot to leave a photo in the peace of mind that the shooting was over, but it also serves as a personal reminder.
For the mandarin duck shoot the next day, I visited a mandarin duck hut in Hino Town and had "chanpon" at a nearby restaurant called Ajidokoro Shiki. It was a hearty and tasty meal that made me feel refreshed. If I ever go back to Nichinan again, I will definitely stop by.
I stayed at "Ichii Sou" in Nichinan Town. The breakfast was homemade bread, which sounded delicious, but unfortunately I had to stay overnight without it because I wanted to take photos of mandarin ducks first.
The next morning.
I was not sure how crowded it would be during the season, so I headed to the mandarin duck hut in the morning.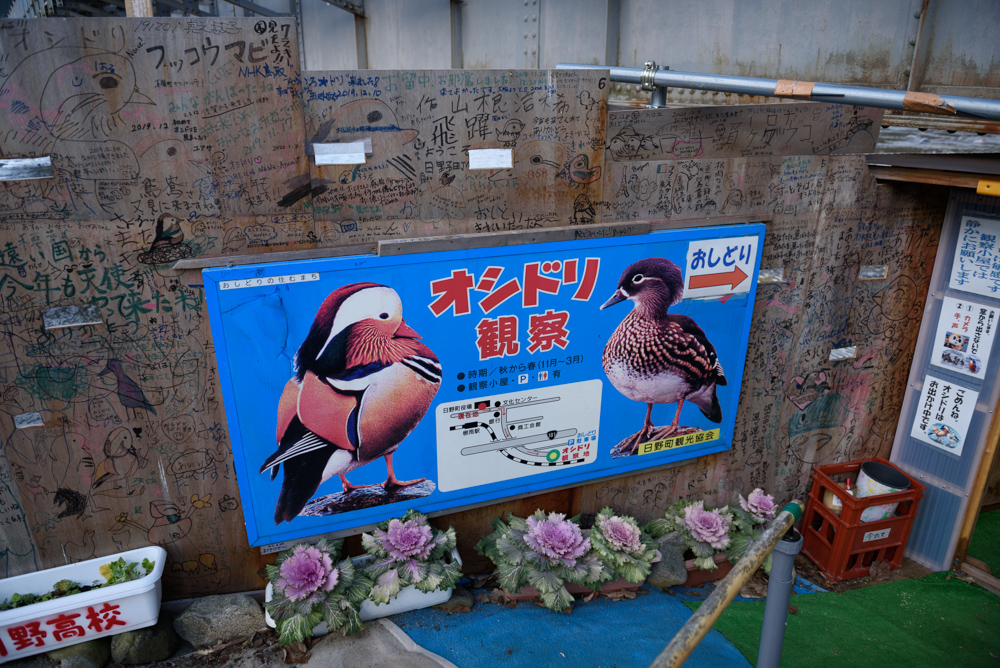 The huts are run by volunteers.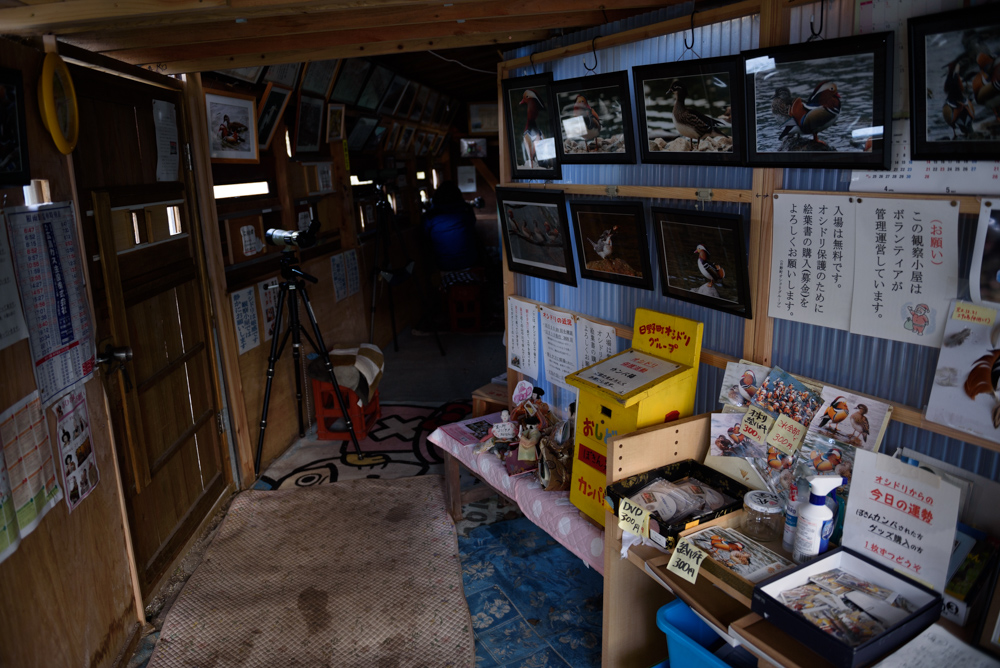 A river teeming with countless mandarin ducks. What were the days of hiding in the shadows of the grass with camouflage nets and taking pictures?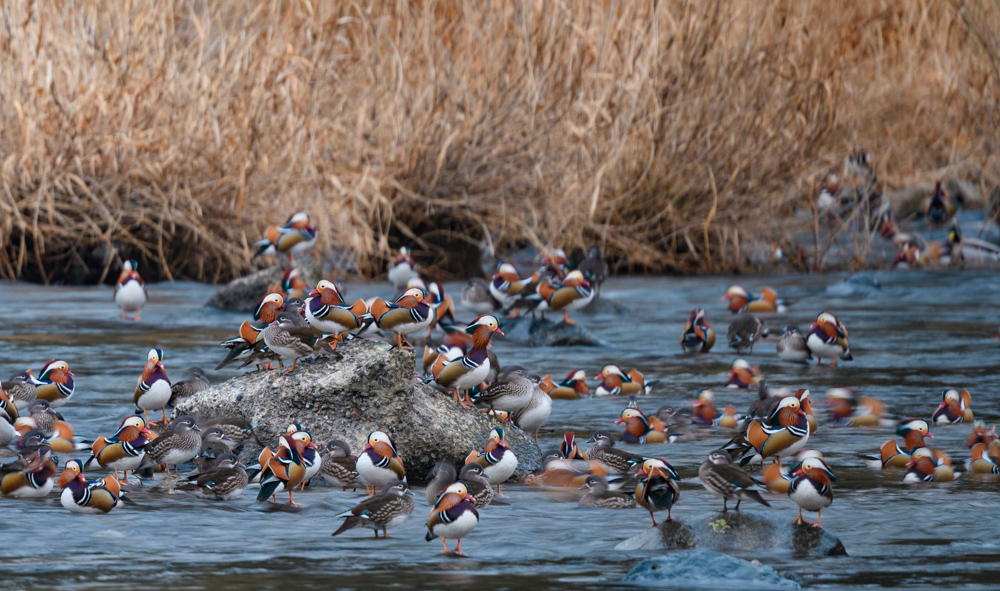 They are usually all in pairs.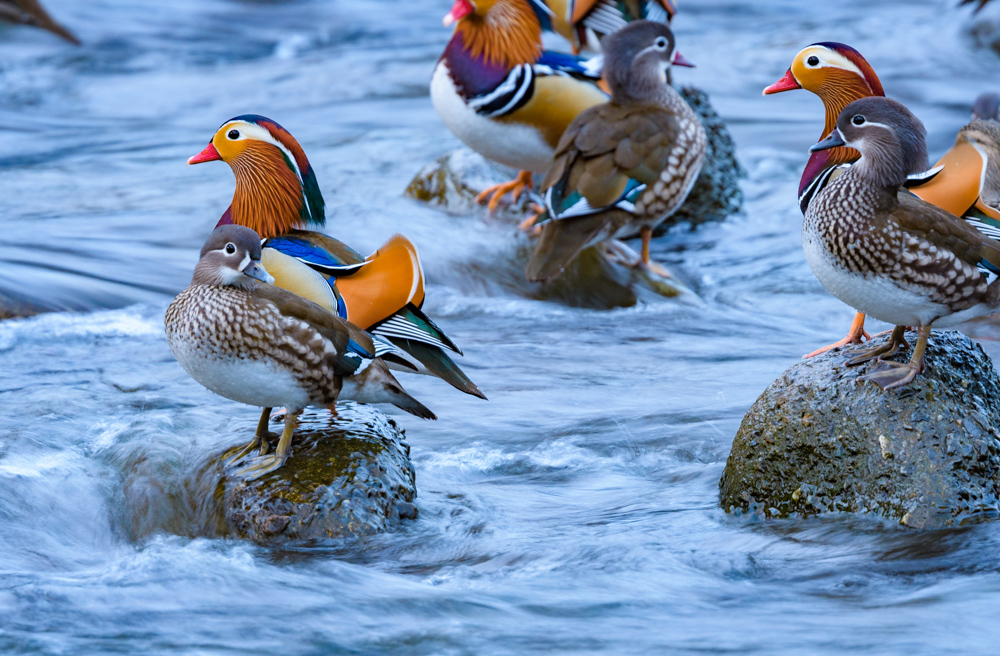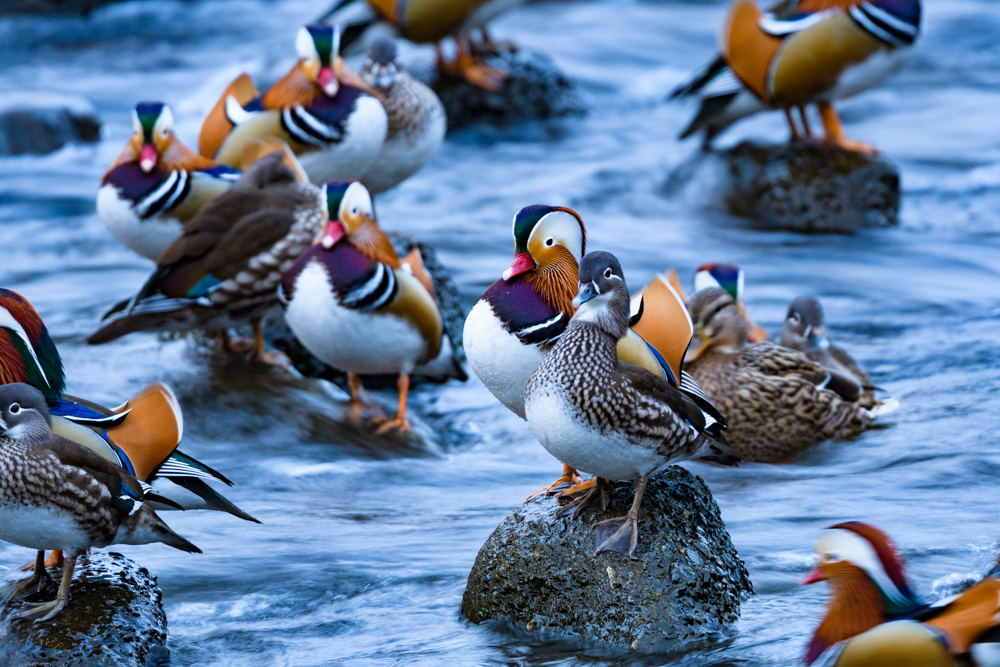 There is a railroad track running right next to the hut, and trains sometimes pass by.
Every time a train passes by, the mandarin ducks fly away. But they come back soon.
This is a rare shot for me, as I don't take railroad photos.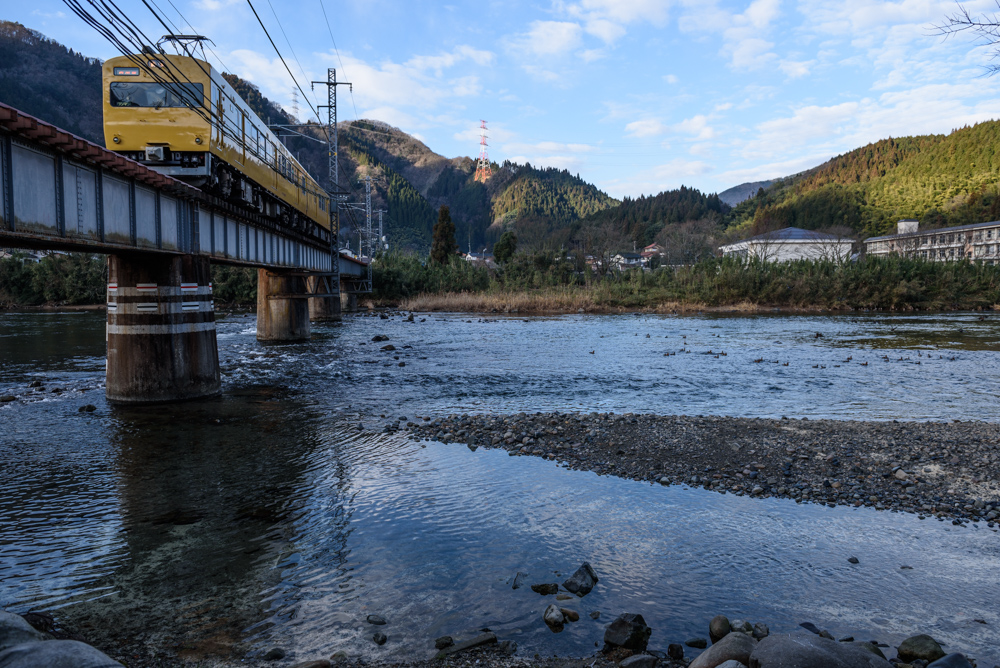 The mandarin ducks were completely restless. Since they are usually in motion, I tried to capture the flow of the water with an SS of about 1.5 seconds, but I had a hard time getting a good shot.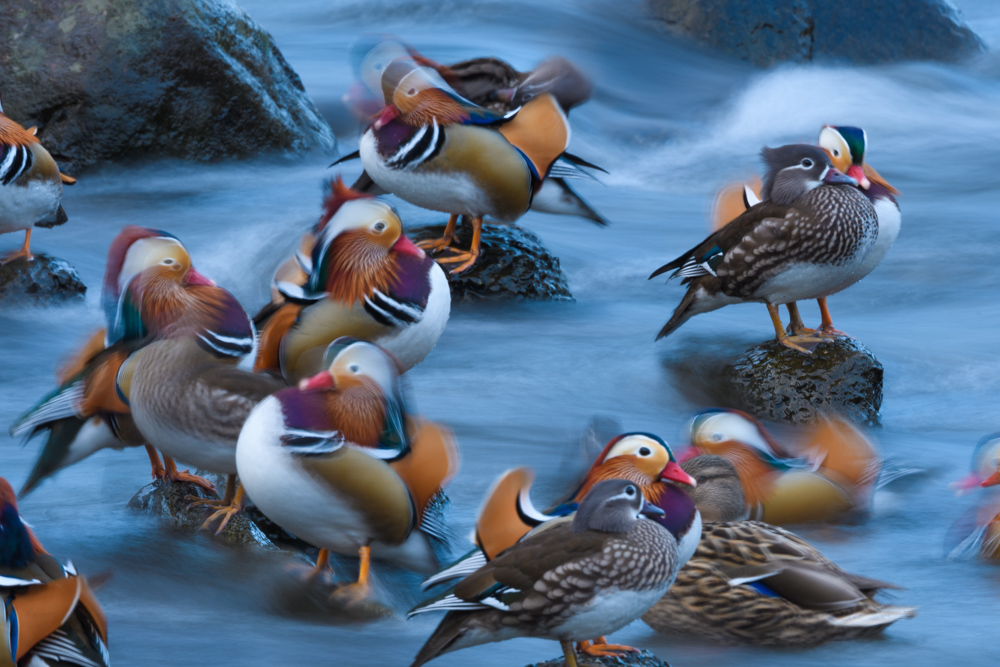 Too many already, and my eyes are stinging.
The mandarin ducks are certainly beautiful, but I'm full of them. I thought that if it were ducks, I'd like them more like Teal or Baikal Teal.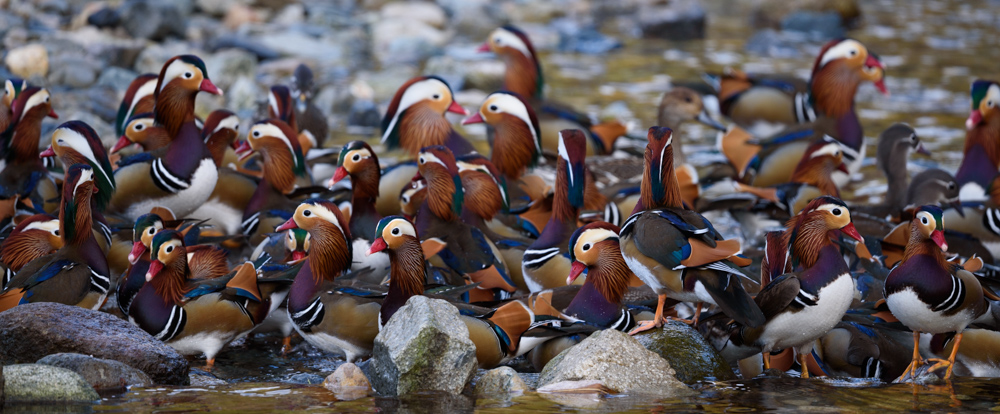 Pigeons eagerly snacking on a mandarin duck's secret.
Various other birds also gather to look for a treat.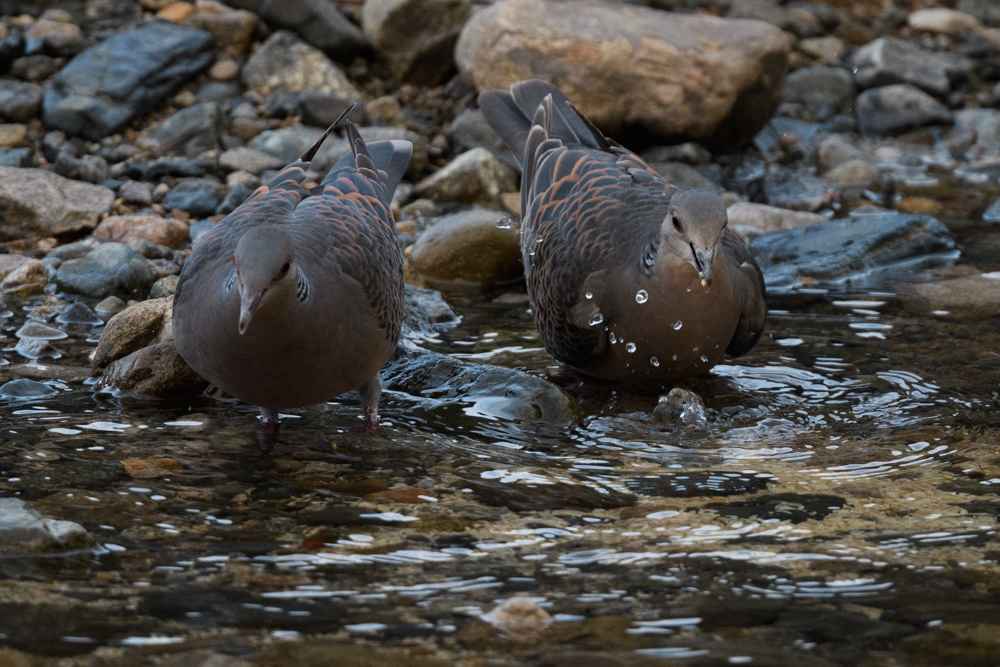 It is generally accepted that wild animals should not be fed.
This is because wild animals will not be able to catch food on their own (thus depriving them of the ability to survive), damage can be caused by associating humans with food, and animals can transmit diseases by gathering at feeding sites.
However, there seems to be a difference of opinion among people regarding wild birds, such as that it is OK in winter when food is scarce, or that bird feeders in gardens are OK.
Personally, I do not have a strong opinion on what should be done. I don't feed them, but if there were fewer concerns like the above, it wouldn't be a big deal, especially if it is implemented in some areas.
I do wonder what would happen in such places if there is an outbreak of bird flu or something like that.
This is a sparrow who also benefited from the project. Its hair style is a little weird.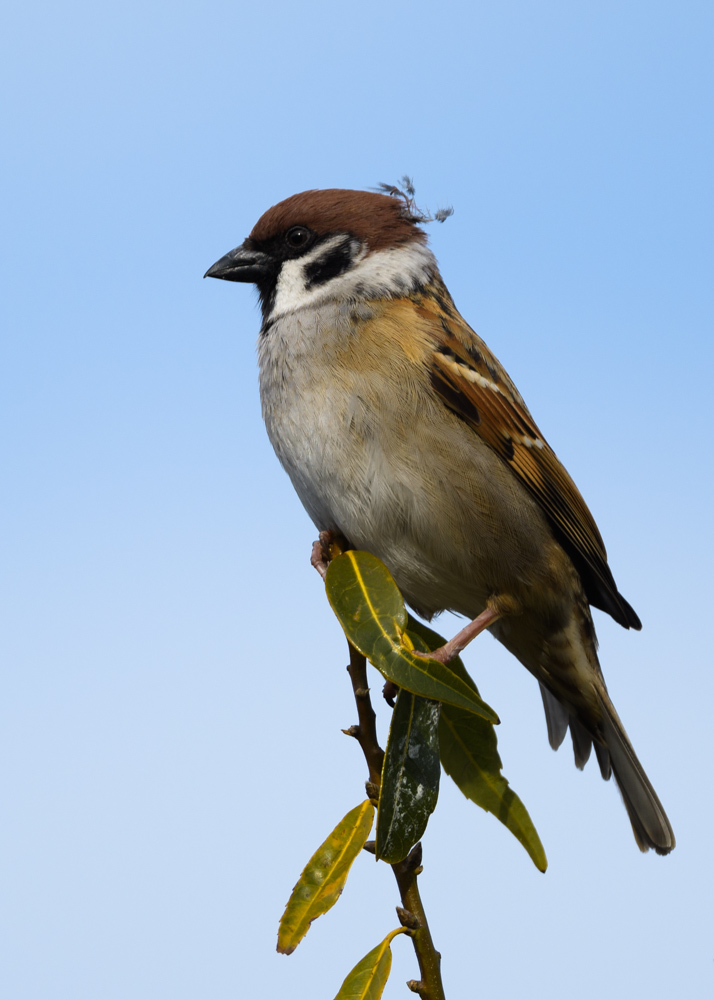 Continue to Part 2