桜とメジロ / Cherry blossoms and Japanese white-eye
I got the new AF-S NIKKOR 500mm f/5.6E PF ED VR, which I've been waiting to see for over a year since its release, so I went out to take pictures right away, even though it was raining.
There was only one cherry tree that was blooming early in a nearby park. I don't know much about the species, but I think it's a Kawazu cherry. The color of the cherry blossoms was deep, and it looked great in the low contrast rainy weather. The scent of the blossoms filled the air, and many white-eyes seemed to be gathering there in search of nectar.
With an umbrella in hand, I started shooting with my brand new lens soaked in the rain. It was not good for my mental health. But the results were worth the effort. Since I could get very close, I used the D750 for the amount of bokeh and color saturation, instead of the D500 which I use regularly for telephoto.
A crisp and clear expression. Looks so cute.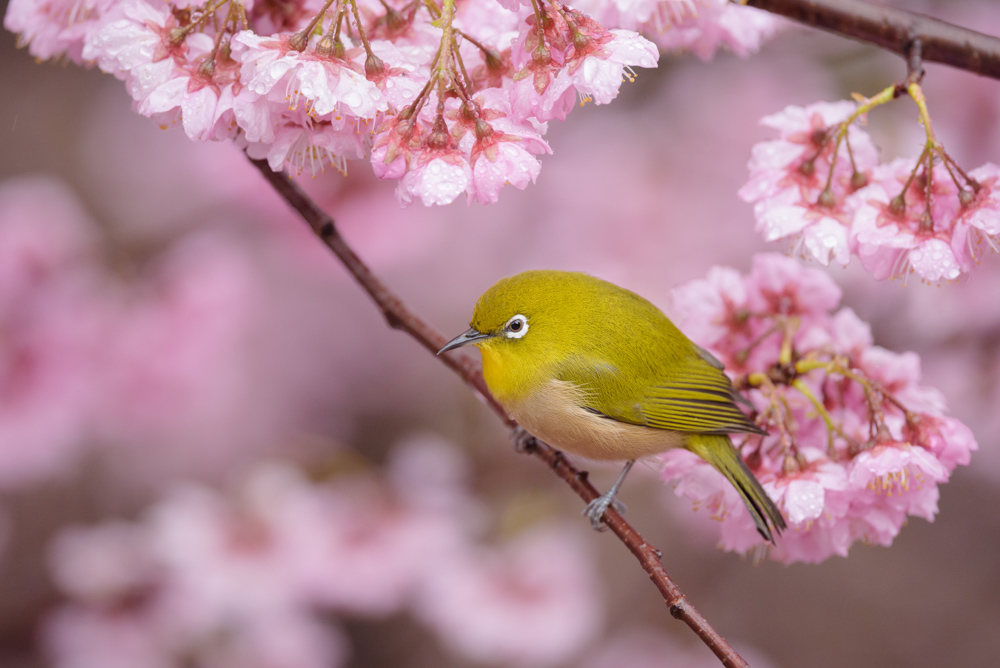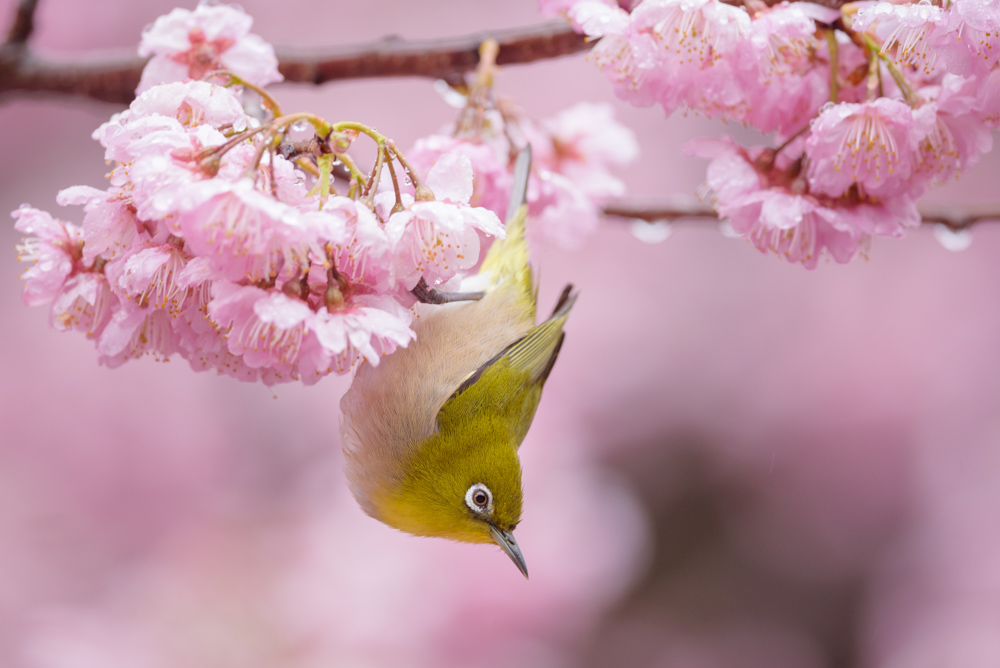 A dark forest in the distance. The soft atmosphere takes a turn.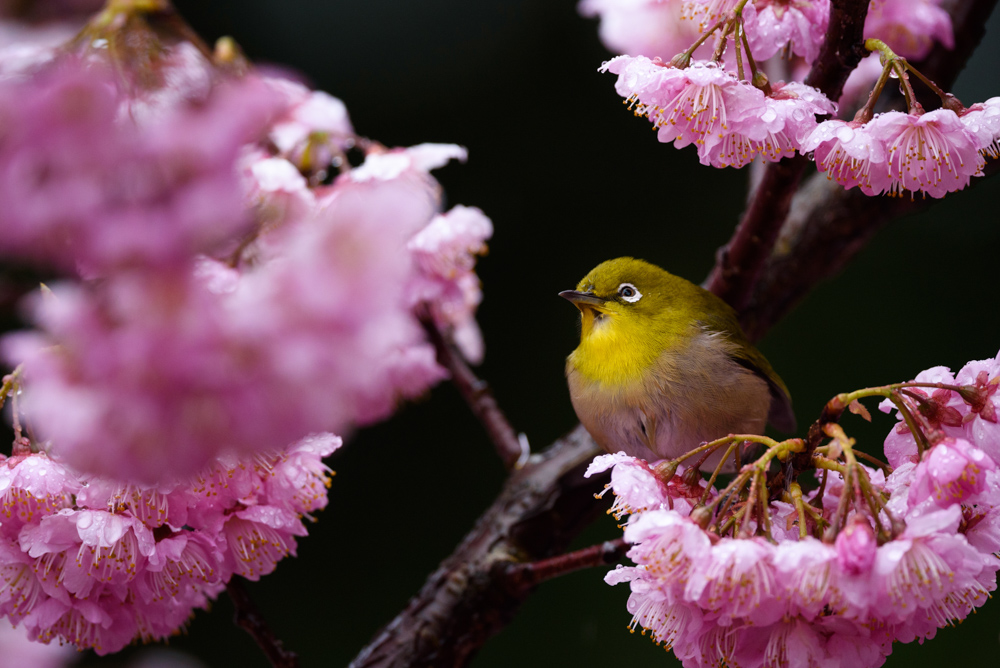 It's really hard to focus on them because they move so fast and there is so little light. A moment when it peeked its head out.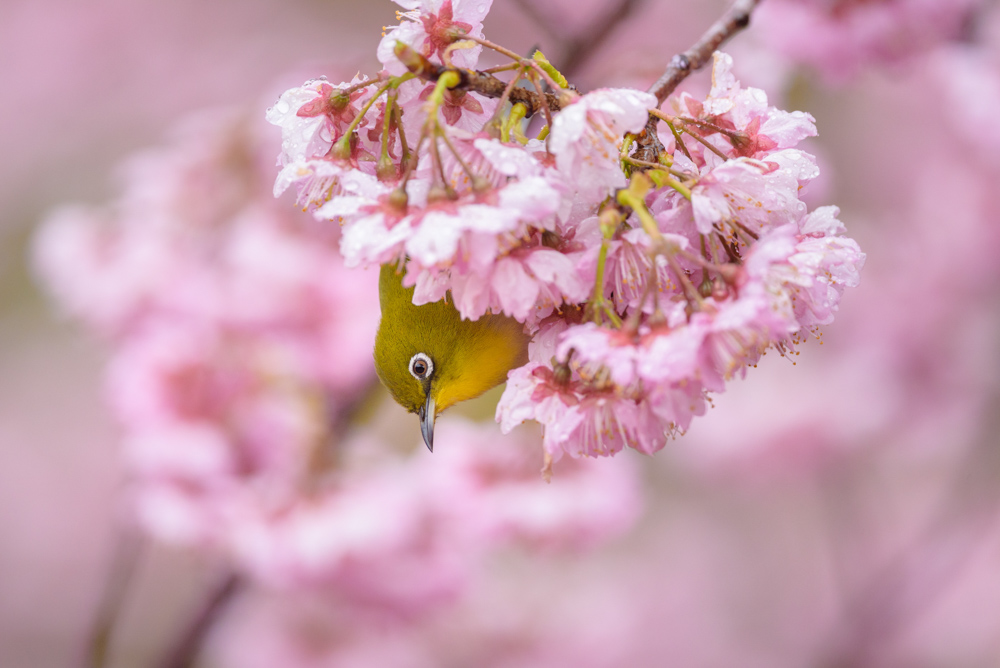 It's great to see them stretched out like this. It was raining and no one was coming, so I was able to take as many pictures as I wanted.