河口にて / At estuary
When I photographed it on a tidal flat with backlighting, the reflection looked like a snowfield, creating an unexpected atmosphere.
I was not sure when I photographed this bird, but I think it was a subspecies of great egret, a. a. modesta, based on the time of year (mid-April), and the blackness of its thigh and tarsus. The explanation by the Osaka Nanko Wild Bird Park website was helpful.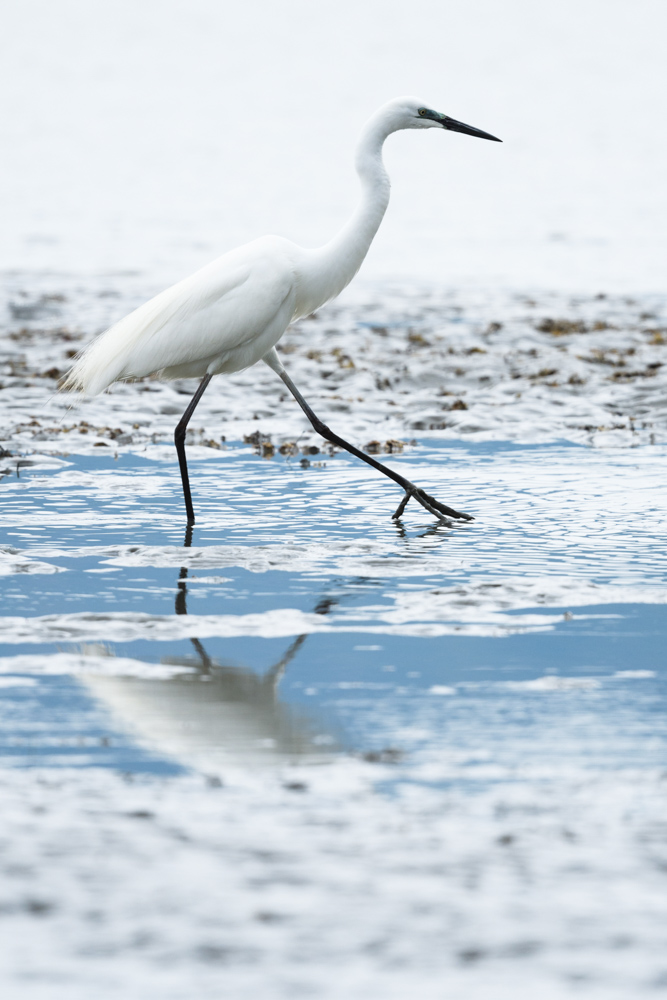 They are looking for food in the mudflats that spread out under the large piers.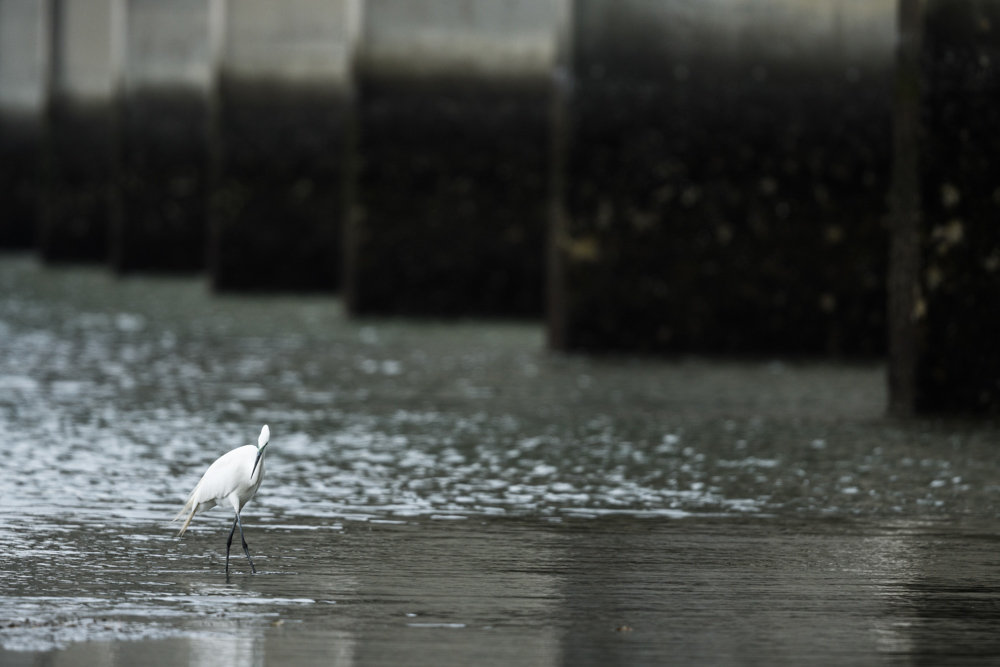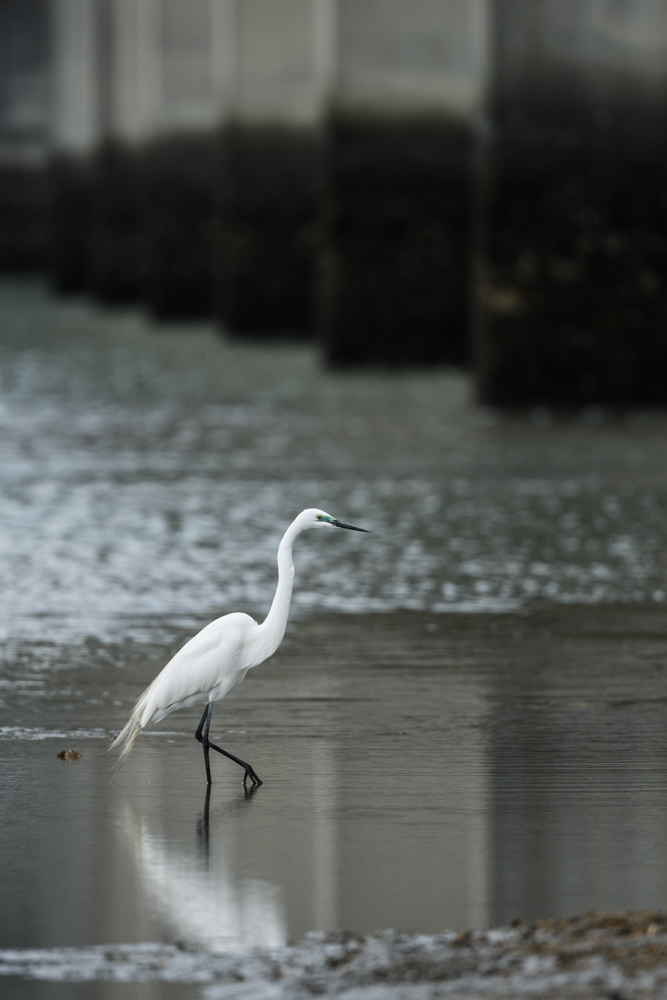 I found a falcon at the base of a bridge pier.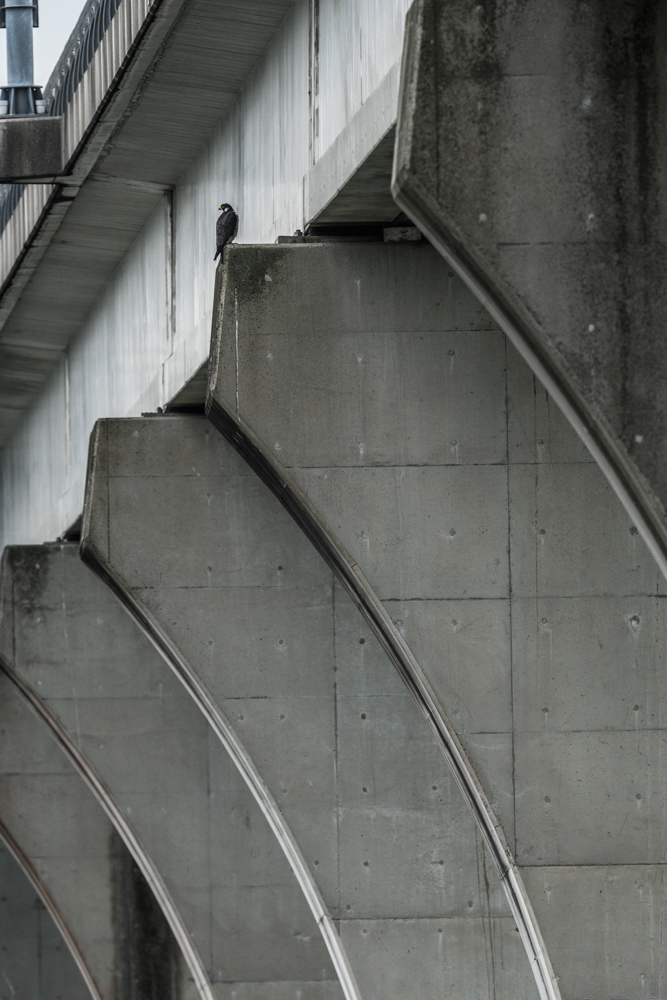 I wait for the falcon to hunt for a while. It was so far away that I had to crop it to get a good view, but I had one chance. The brown-eared bulbul that had been chased by the falcon was able to escape this time.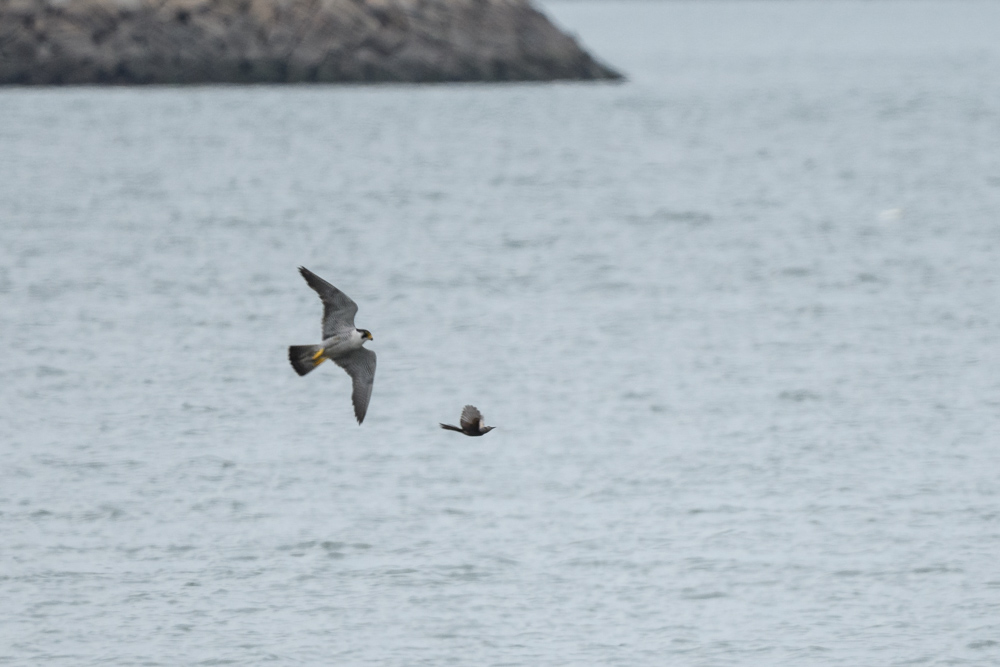 A jellyfish washed up on the beach. I tried to find out what kind it was, but I couldn't figure it out. To take advantage of the transparency of the image, I took a macro shot by shining an LED light from below.