青海島1 / Oumi-jima island 1
Oumi-jima Island (Nagato City) is known as one of the most scenic sightseeing spots in Yamaguchi Prefecture. There are many cliffs and strange rocks on the north side of the island facing the Sea of Japan, and sightseeing tours are available by boat.
The blue sea is beautiful.
The cliffs in this area are on the smaller side, but you can enjoy the unspoiled atmosphere. However, there is a lot of trash washed ashore in some places, so you have to be careful not to get reflected. Since this is the Sea of Japan, there is usually a lot of trash washed ashore wherever you go.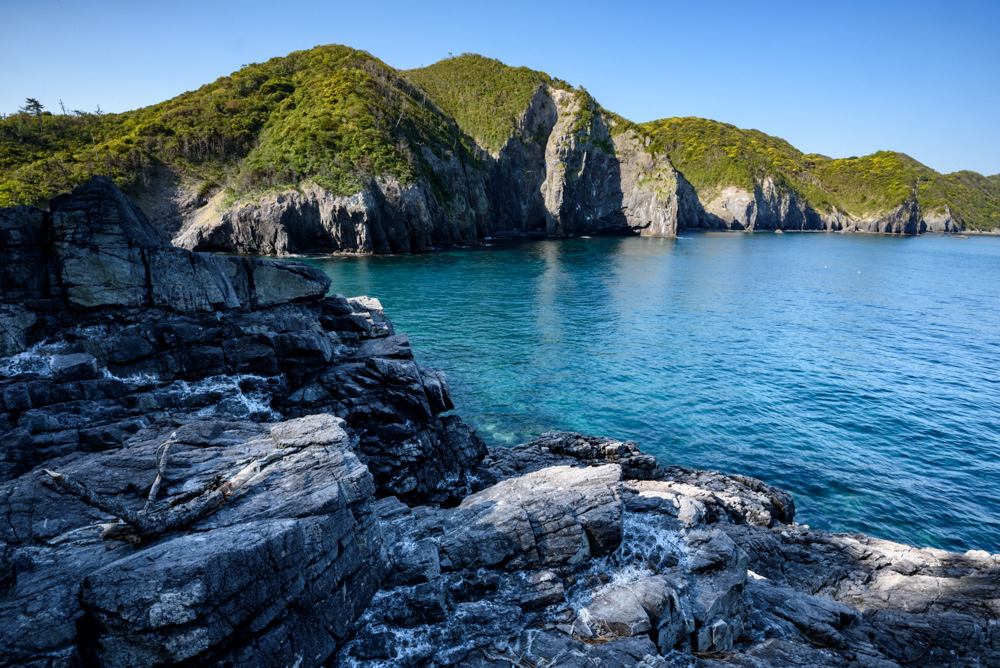 A Japanese cormorant sunbathing.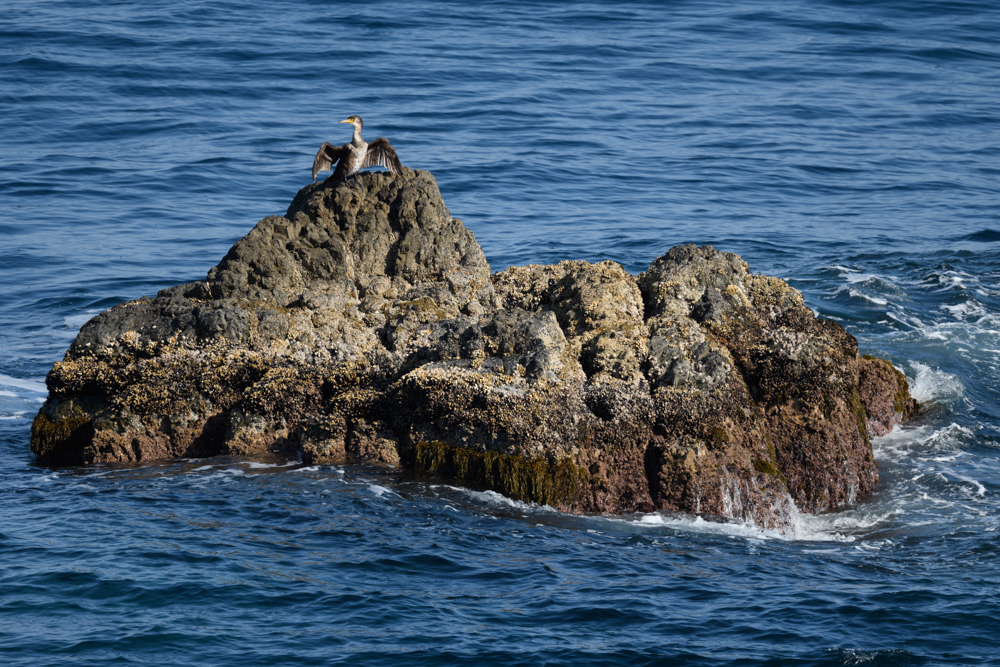 An area lined with strange rocks. The contrast was quite strong because it was clear daylight. I would like to try again in the evening.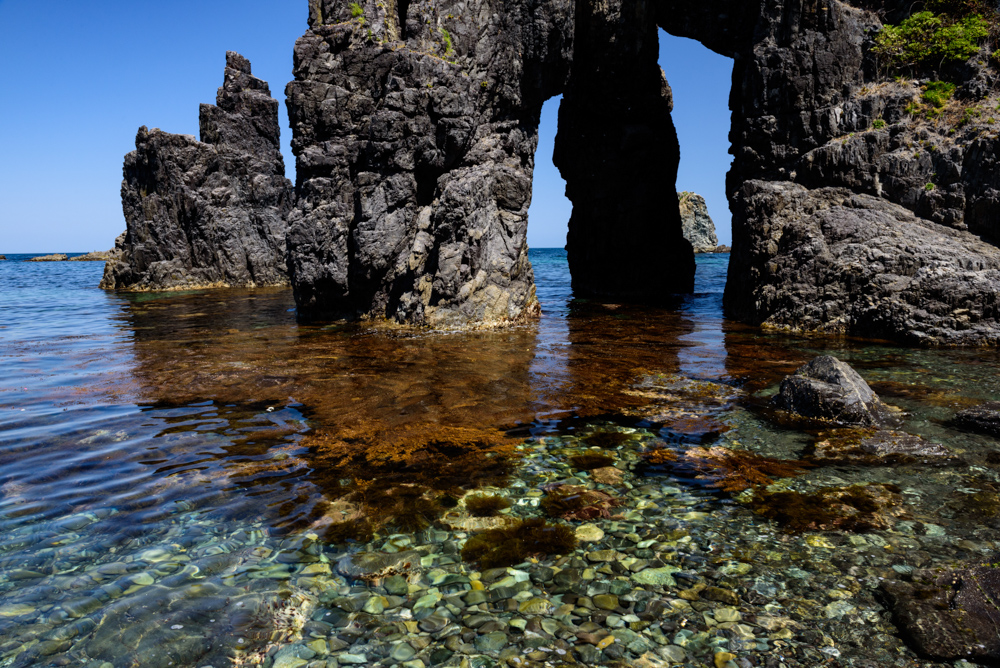 The shore had been drilled into by the waves and turned into a cave. It was narrow, but I was able to go inside. As the tide started to rise, I managed to take some pictures while rushing to avoid getting splashes on my camera. I didn't have a tripod, so I used a piece of wood that had washed ashore as a simple shooting platform for long exposures.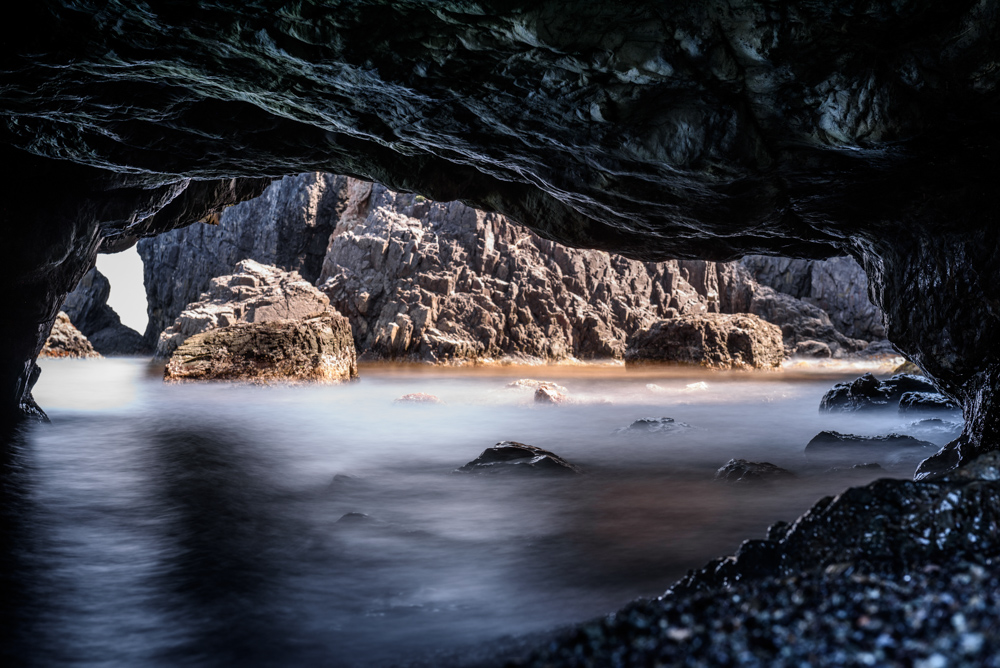 A different direction from above picture. A little scary when the water is coming at me.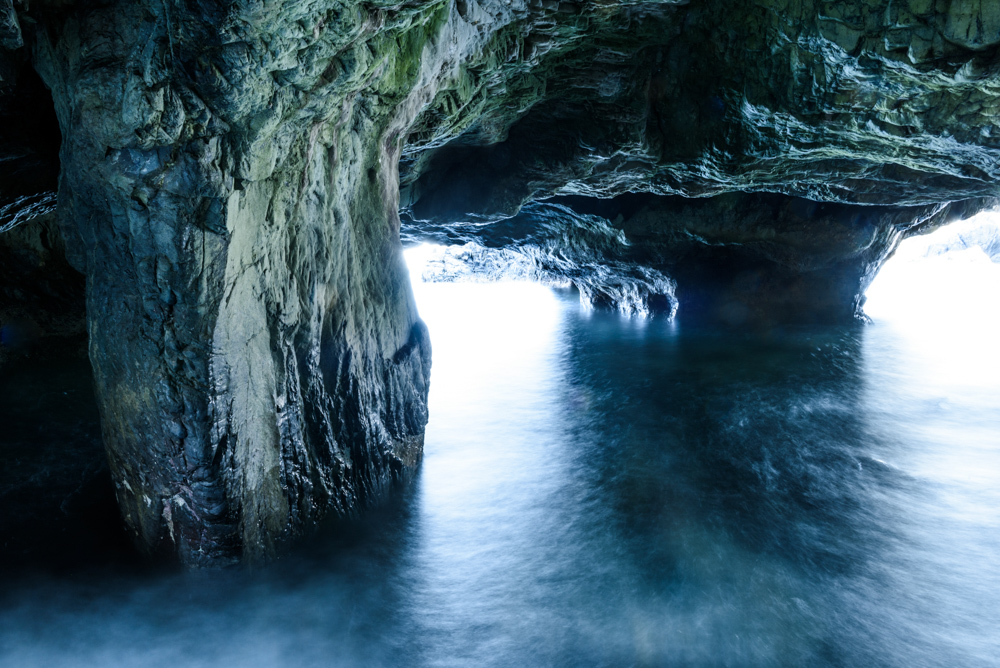 This time my goal was to look for birds, but I didn't see many. A female blue rock thrush flew to a rocky spot quite close to me.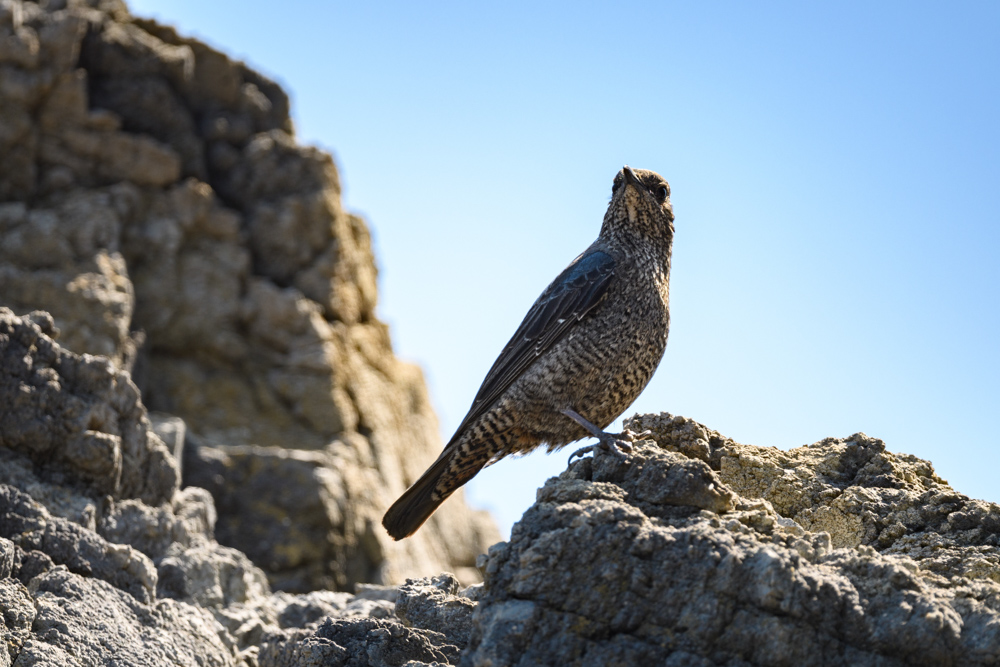 It's a long story, so I'll continue with Oumi-jima Island 2.