芸北の自然(虫多め)/ Nature in Geihoku (more insects)
Geihoku in early summer is pleasant. My primary goal was to look for birds, but I had no success other than House Martin, and this time I found more insects instead.
The swallows seemed to be nesting under the bridge, and they kept coming back and flying out one after another. They must be raising their young. I could roughly see their general path, but they were still very quick.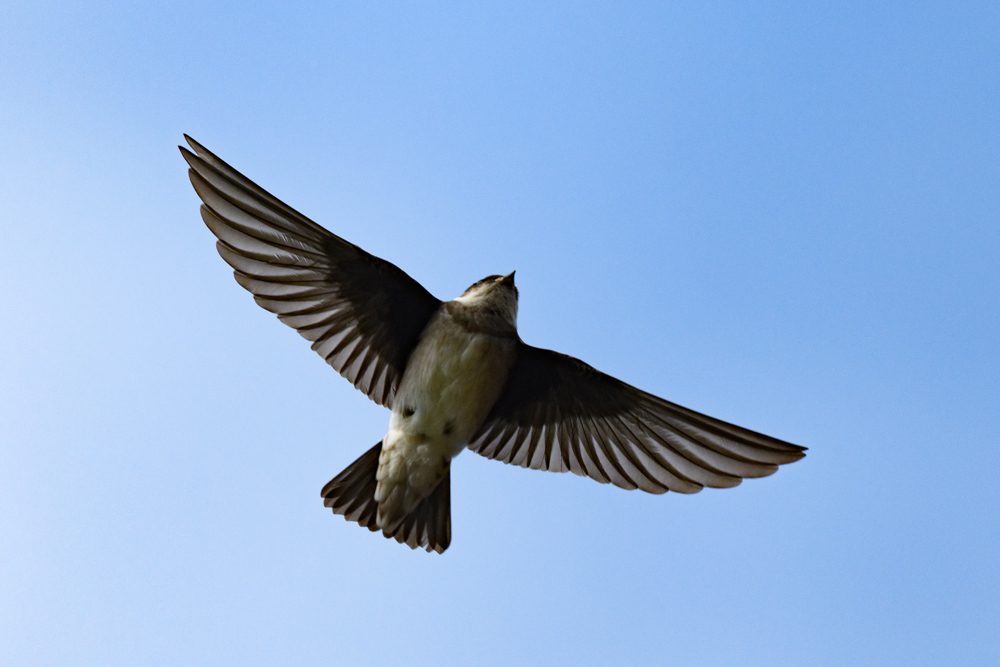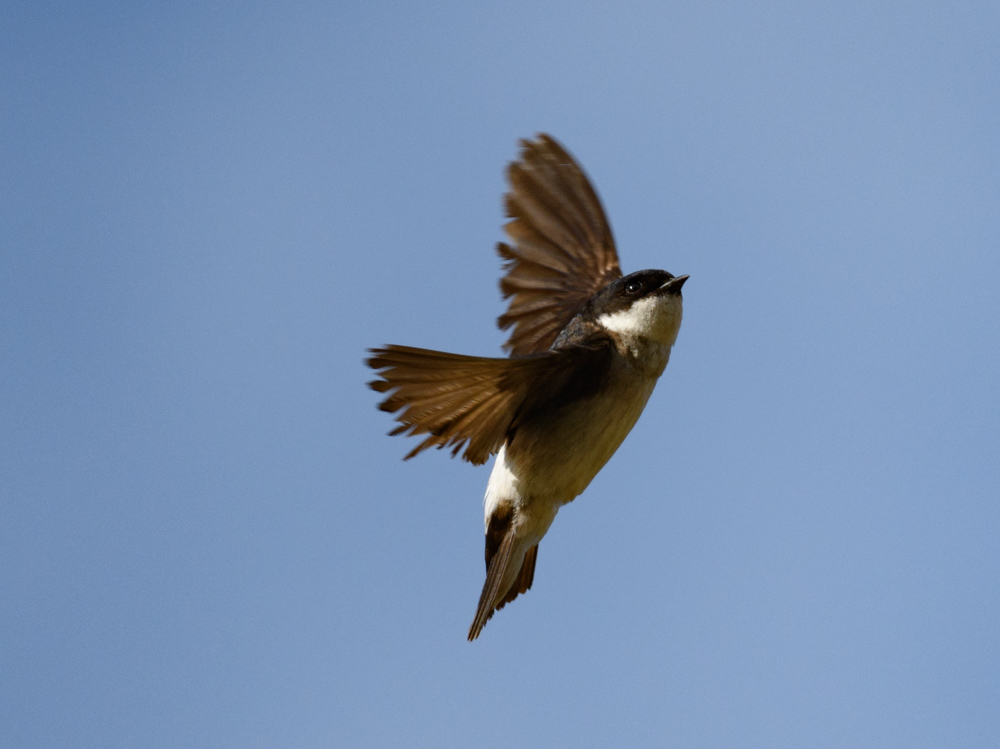 This is a moth species with striking gray and brown patterns on its pure white wings. The overall appearance of this species, based on image searches and other methods, makes it appear to be a "Unmon Oshiro Himeshaku". However, the black spots on the upper wings are a characteristic feature of the Unmon Oshiro Himeshaku, and I could not find any examples with larger brown spots like those of this species. It may be a closely related species, or it may simply be an individual variation of the pattern, and it is impossible for an insect amateur to make any further judgment.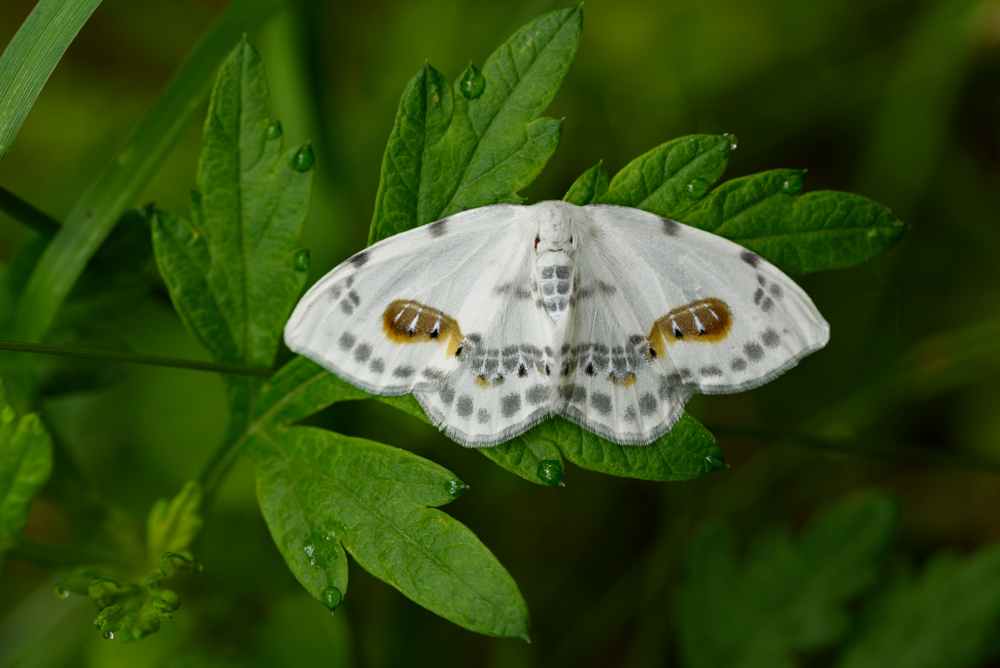 Egg masses (bubble nests) of Forest Green Tree Frog is hanging from the trees. I have yet to encounter the tree frogs itself in this area, but I would like to look for them in the future.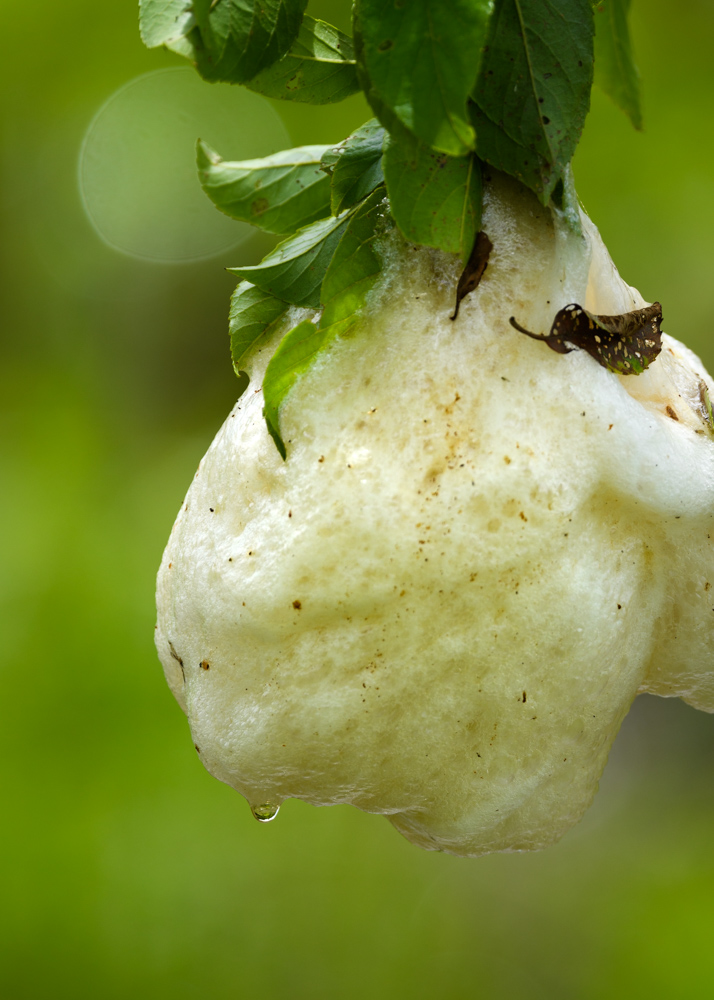 A Tabanus chrysurus on the hood of a car. It was a large, stout and sturdy fly that did not run away when I was photographing it with a macro lens. They are blood-sucking, and their bites cause severe pain and swelling. As is the general rule for outdoor activities, it is best to wear modest clothing. This appearance is said to mimic a wasp.
Incidentally, I was once attacked by a Japanese Giant Hornet on an ordinary mountain trail when I was not yet very cautious about the mountains. When I looked closely at the trail later, I found a nest on the ground. The wasp was scurrying across the trail, and upon closer inspection, I found that a path had been created in the thicket to bypass the nest. I noticed a path in the thicket beside the nest that bypassed it, and I was bitter that the regular climbers had taken that detour. At that time, a wasp chased me for about 30 meters and stung me on the head, causing severe swelling and headache. Since then, I decided to definitely wear a hat. Even now, I still get scared when I hear the sound of thick wings behind me.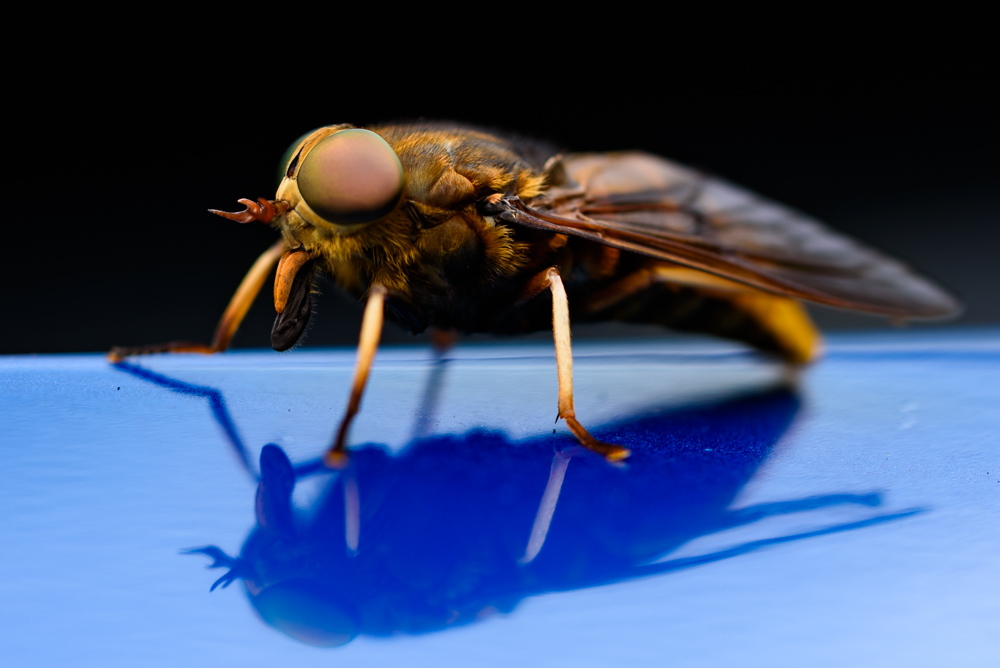 Asahina Damselfly. It has a beautiful metallic body and clear brown wings. Although the name of this species is given as Nishikawa Damselfly in the illustrated book I have, the current scientific name seems to be Asahina Damselfly, which is the official Japanese name of this species. However, the name "Nishikawa damselfly" is also widely accepted, and many online sources refer to it simply as "Nishikawa damselfly. The male has two types of wings: transparent and brown.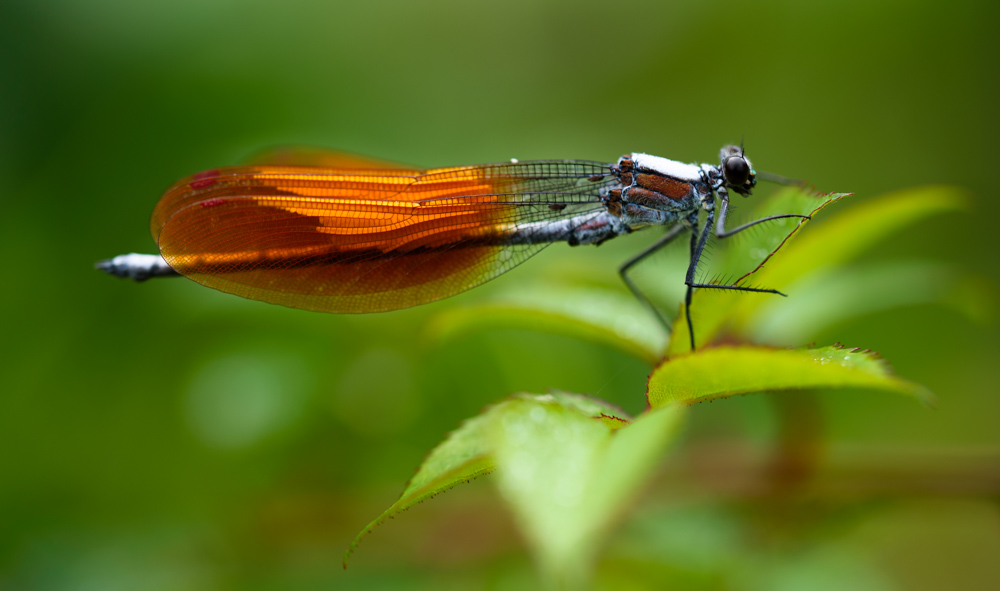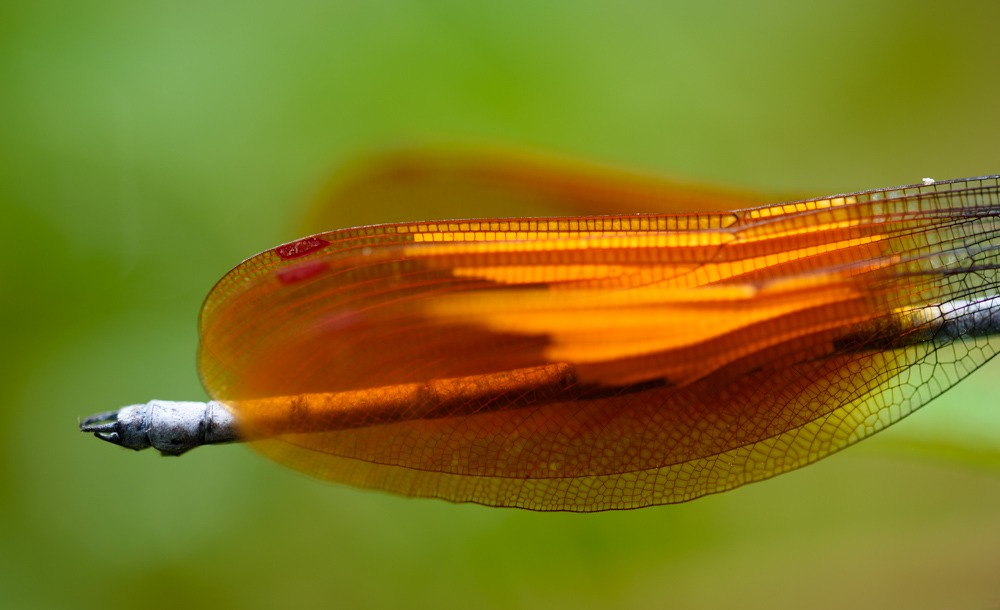 A spider is carefully holding its eggs on a blade of grass. What looks like eggs are egg sacs, which are a large number of spawned eggs wrapped around with thread. The long and slender shape of the spider makes me think that it is a member of the family of Pisauridae, but I do not have any illustrated books on spiders at hand and there is far less information on them on the Internet than on wild birds.
It is said that creatures that are shunned because of their appearance are not easily recognized, and often disappear without being noticed due to destruction of their habitat. It is easy to get caught up in the beauty at first glance, but it is important to keep in mind that we should look widely without preconceived notions.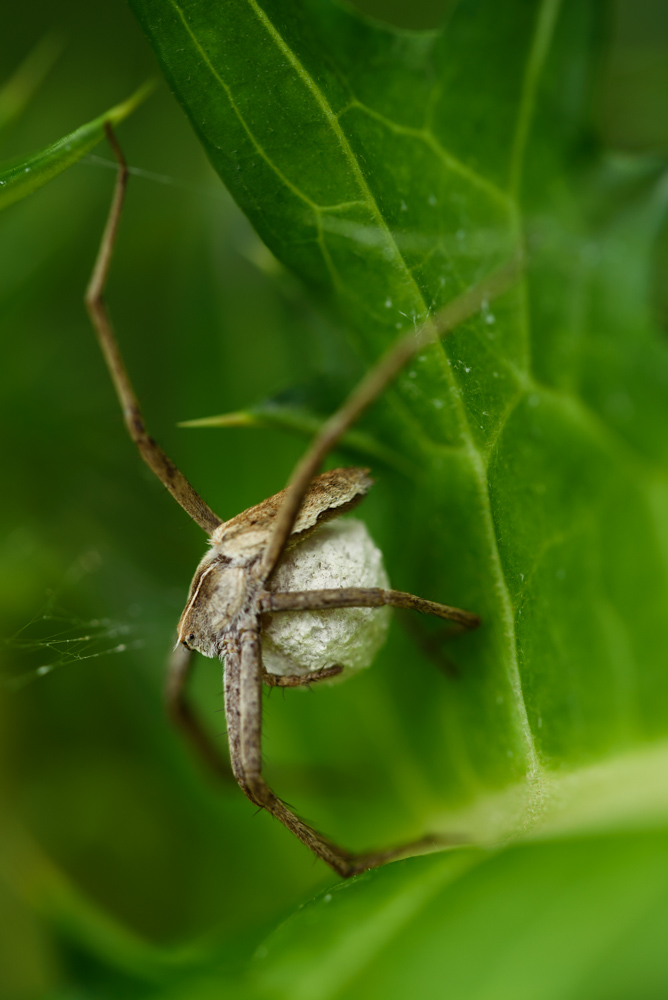 I was wondering why there were so many people with cameras in their hands. It seemed that they had all come to see this damselfly. It is a representative of beauty at a glance.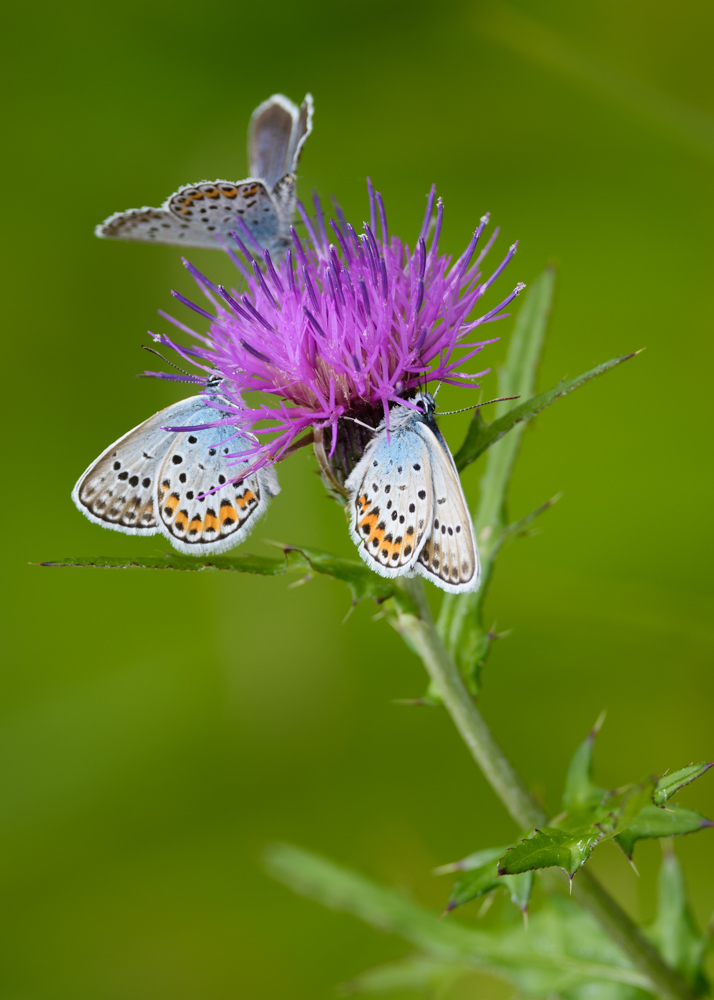 There is no denying that they are actually attractive as subjects, so I took a lot of pictures of them honestly.
I don't think we should rank creatures according to their beauty, but there is no need to be oblique.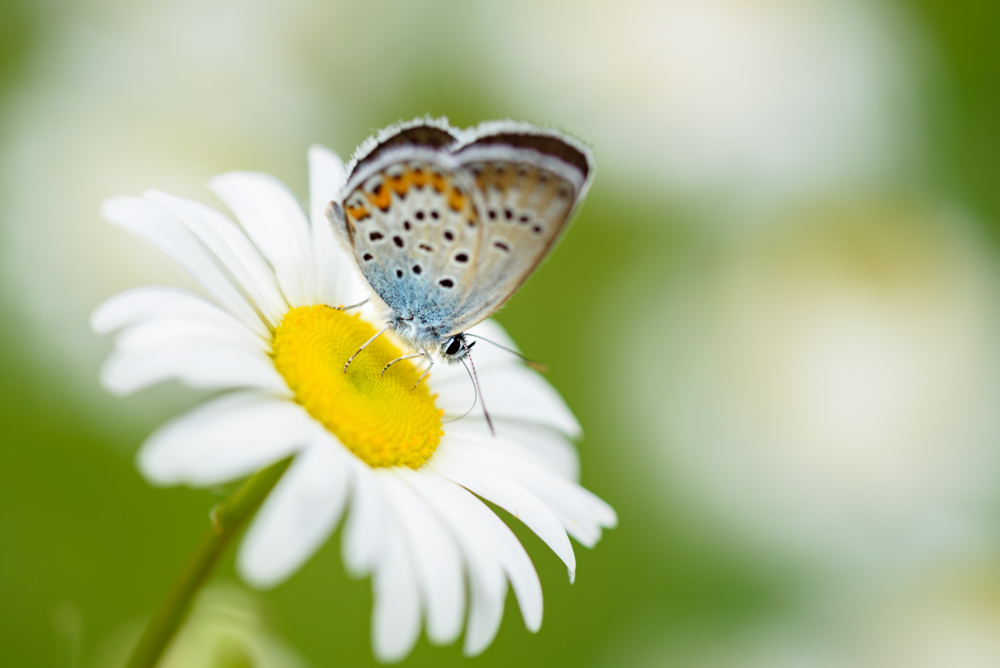 I was surprised that I could get a close-up shot with enough time to hide behind the camouflage netting when I got closer. I wondered if the insects also recognize my silhouette and decide to run away. By the way, the female is in the back and the male is in the front.