一脚の話とキクイタダキなど / Monopod and Goldcrest, etc.
Here is a summary of the birds I encountered in my usual fields during the two weeks or so in December.
All photos were taken with the Nikon D500 + AF-S NIKKOR 500mm f/5.6E PF ED VR.
I mainly shoot hand-held, relying on image stabilization because of its good mobility, but recently I have been reviewing the effectiveness of a monopod and use it often (of course, I use a tripod when the occasion calls for it). I am not an equipment geek, nor do I want this to be a blog about equipment. I'm more concerned with how I use the tools I have on hand. I'm the type of person who, after acquiring better equipment later in life, regrets that I should have bought a new one as soon as possible. My current main lens, the 500mm f/5.6, was purchased after I gave up on the Sigma 150-600mm after struggling to get the most out of it. I have some thoughts about this lens as well, while it is wonderful, but I will write about it another time.
I digress. I would like to introduce some of my own equipment. Some of you may find it useful.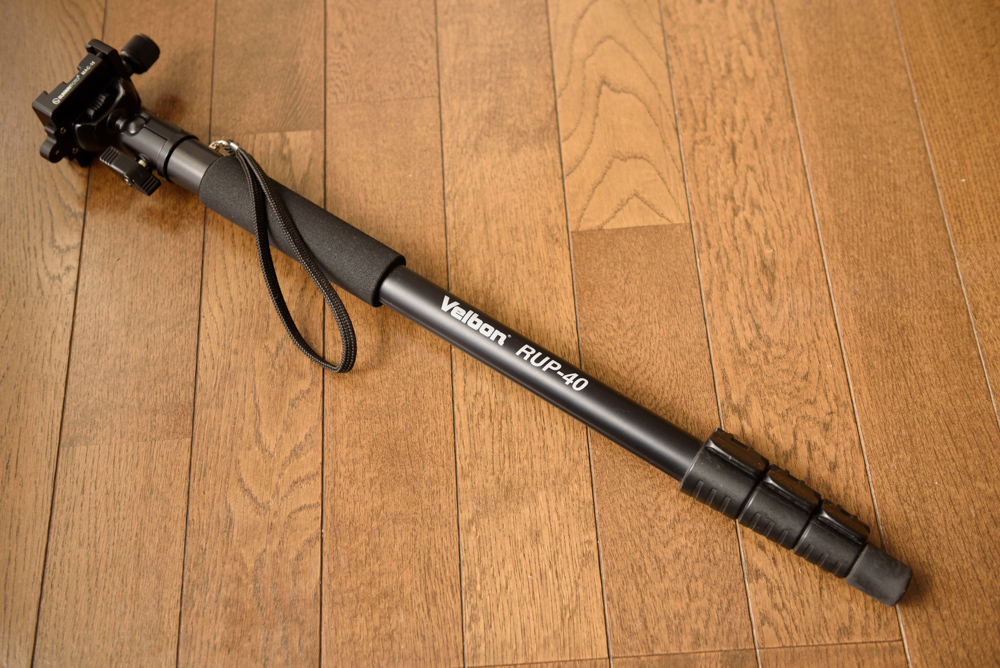 I use Velbon's RUP-40, which I bought a long time ago, and it is a basic one for less than 10,000 yen. For me, it is exquisitely light (360g) without being a burden, long enough for my needs (158cm), and solid and rigid, so I have no problem at all. It can even be used as a walking stick if you are on bad footing.
The only thing I didn't like was the head. I don't care if it is cheap or a lever type, as I am not looking for a perfect fixation, but the fixation with the tripod seat was not quite right. I have been using the RRS (Really Right Stuff) system for my tripods, and only when using a monopod did I have to remove the plate or force it to connect, which made it difficult to use. However, I had half given up on the idea of buying an expensive RRS clamp for my monopod….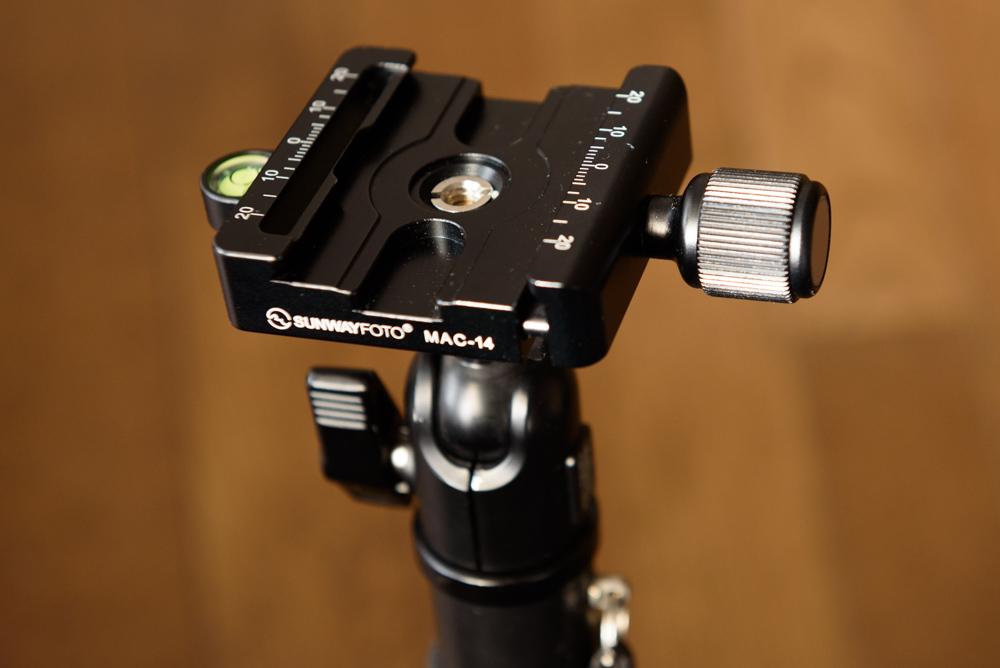 I knew that there were a lot of so-called "Arca Swiss compatible" clamps and plates on sale on Amazon. However, I used to avoid them because I had heard that they might not be compatible with RRS plates, and there were (and still are) many Chinese makers whose compatibility I did not understand.
However, recently (as of 2021), this plate compatibility problem seems to have been resolved, and some Chinese manufacturers in the relatively high price range seem to have reasonably high quality and reliability, so I took a chance. I purchased a SUNWAYFOTO MAC-14 quick release clamp for about 3,500 yen on Amazon. When I received it and touched it, I was surprised to find that the texture was good, the operation was smooth, and it did not feel cheap. Although it is a knob rather than a lever, it can be attached and detached without any fuss by turning it in a large, rhythmic motion, like "one, two, three…".
I immediately attached it to a monopod and found it to be perfectly stable. The fact that I can now easily attach and remove the monopod has increased my chances of taking it out with me. I was informed that the screw adapter may not be strong enough, so I replaced it with a SLIK one.
Since my D500 is not equipped with a vertical grip, I was worried that taking pictures in the vertical position would result in increased blurring and decreased yield. With a monopod, it is possible to stabilize the camera in the vertical position by rotating the tripod seat, which is a big advantage. The image stabilizer is still usable, and if you concentrate, you can stop the camera at shutter speeds of 1/20 to 1/30.
I've gone a long way, but let's move on to wild birds.
An Oriental Finch. Probably a male, judging from the coloration of its face. According to the illustrated book at hand, its habitat is in East Asia, which is a surprisingly small area. I like this bird because of its beautiful yellow color when it spreads its wings, but I have never been able to take a satisfactory picture of it, although it is everywhere.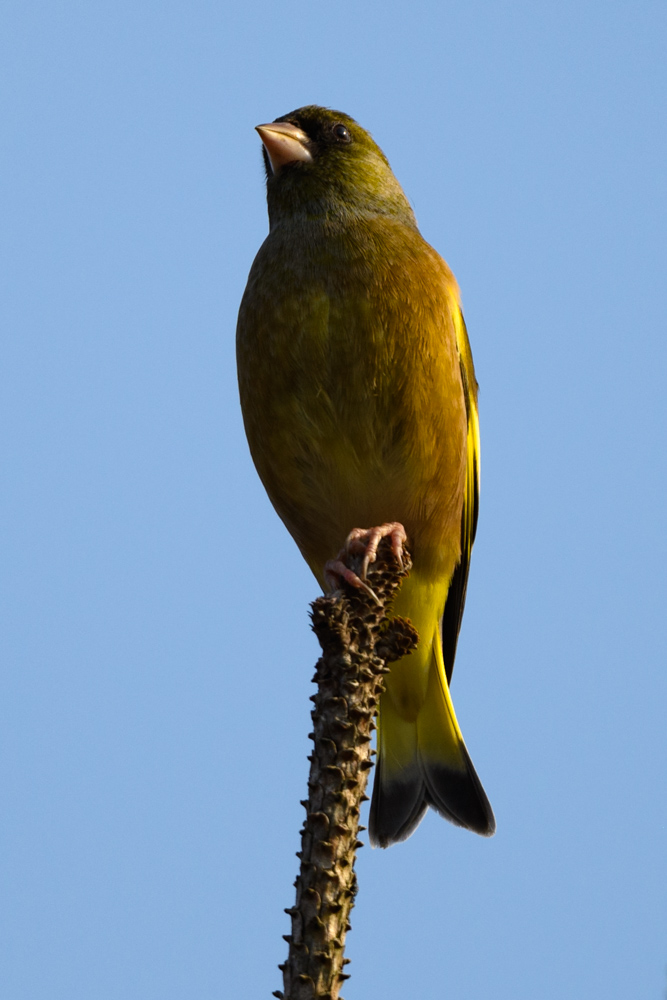 A female Daurian Redstart. I liked its branching.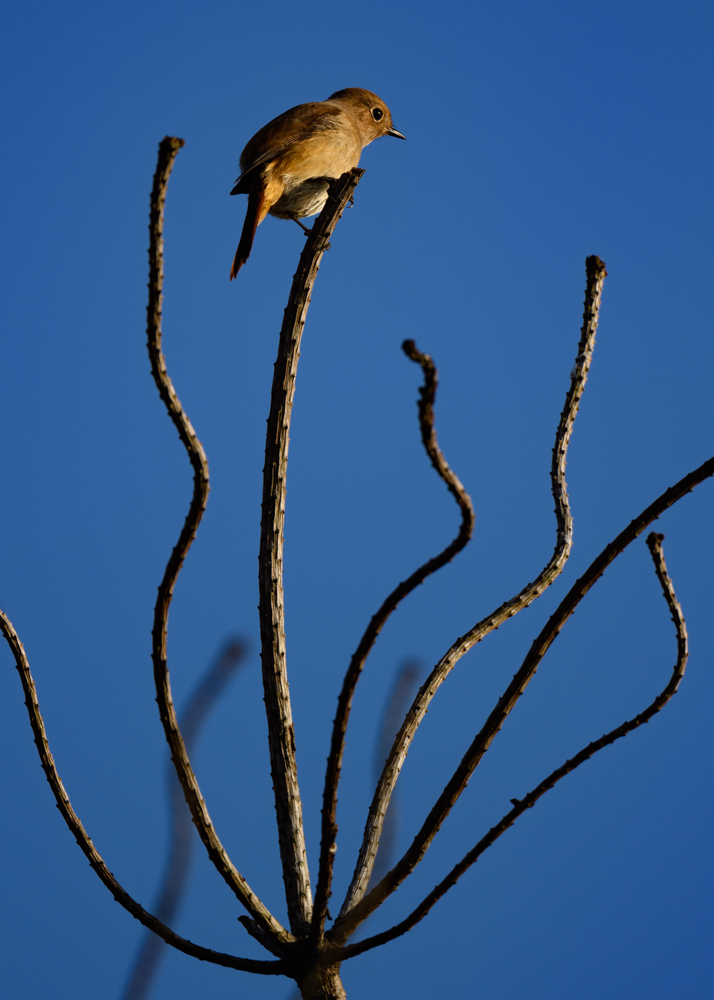 A male Black-faced Bunting with a regrettable branch cover. Although not shown in the photo, it was painful to see a tick-like parasite around the eye on the other side.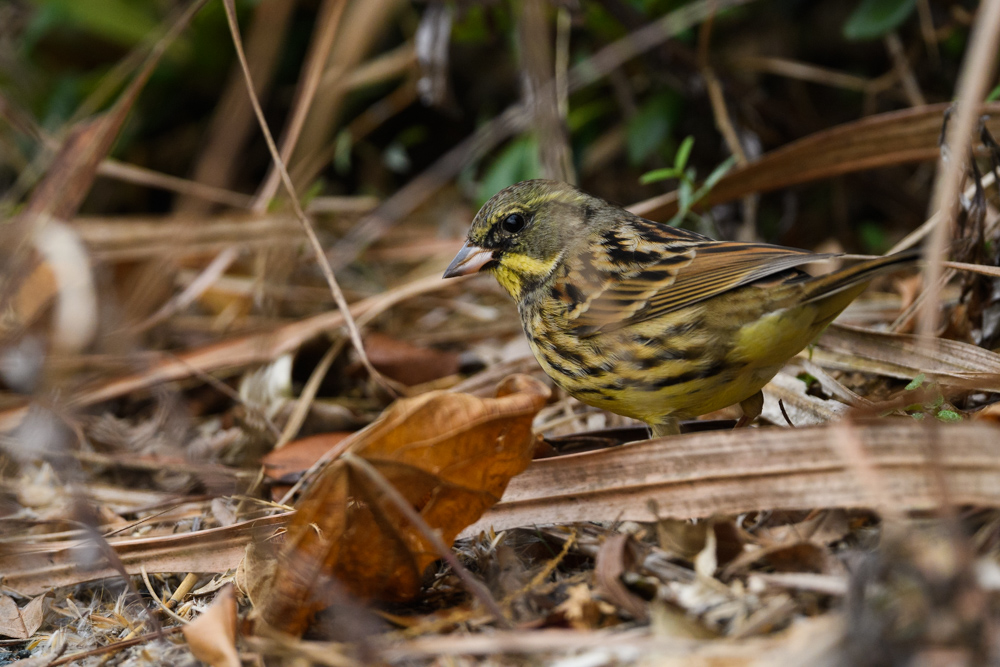 Male Hawfinch.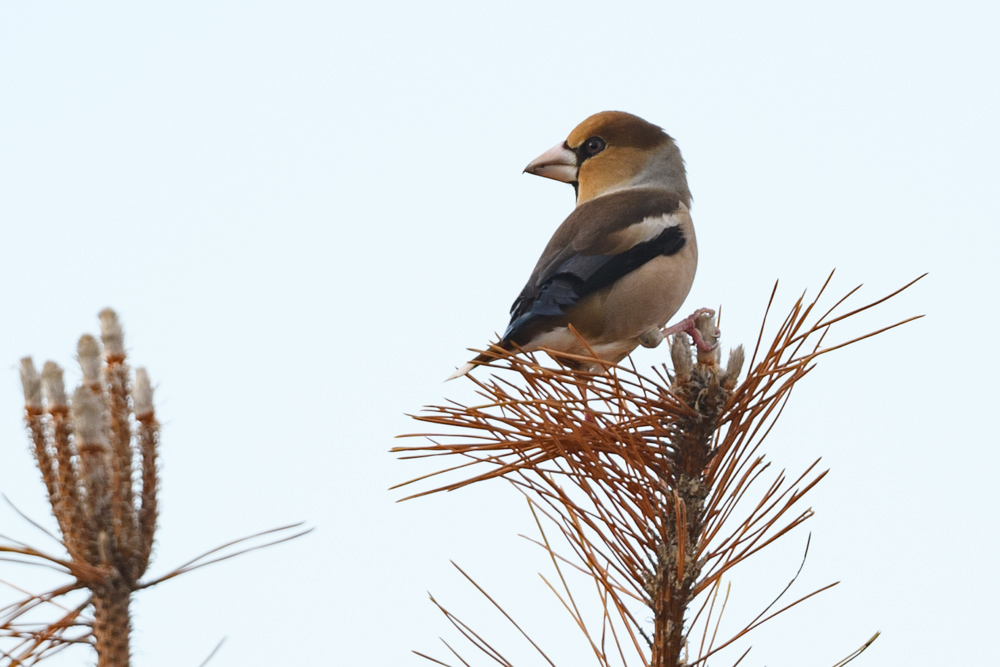 The colors of the Zitting Cisticola are completely assimilated with their surroundings. I like this kind of photo.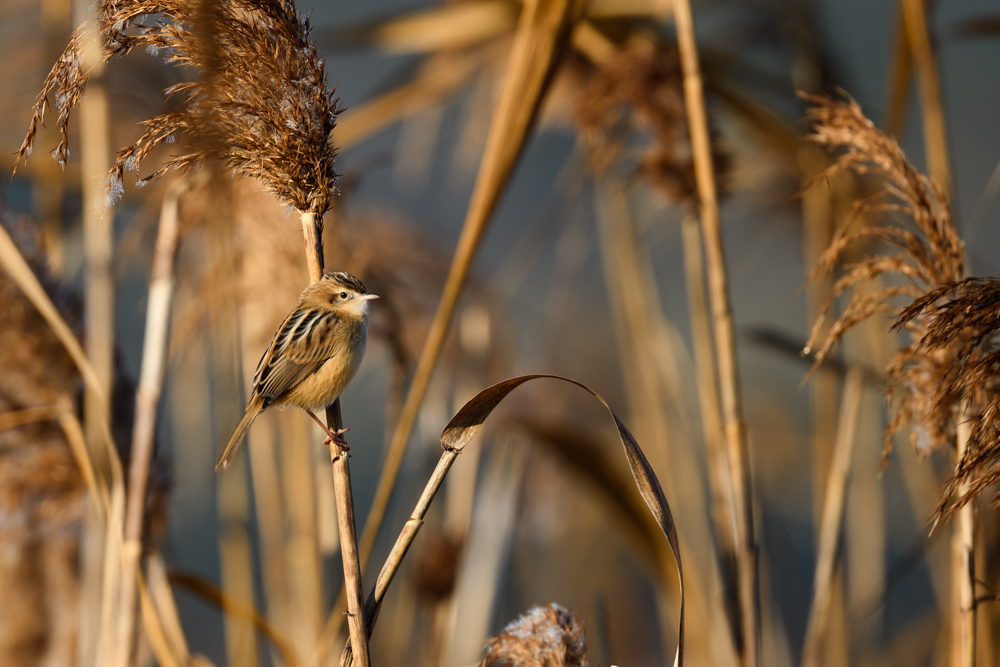 Osprey transporting fish.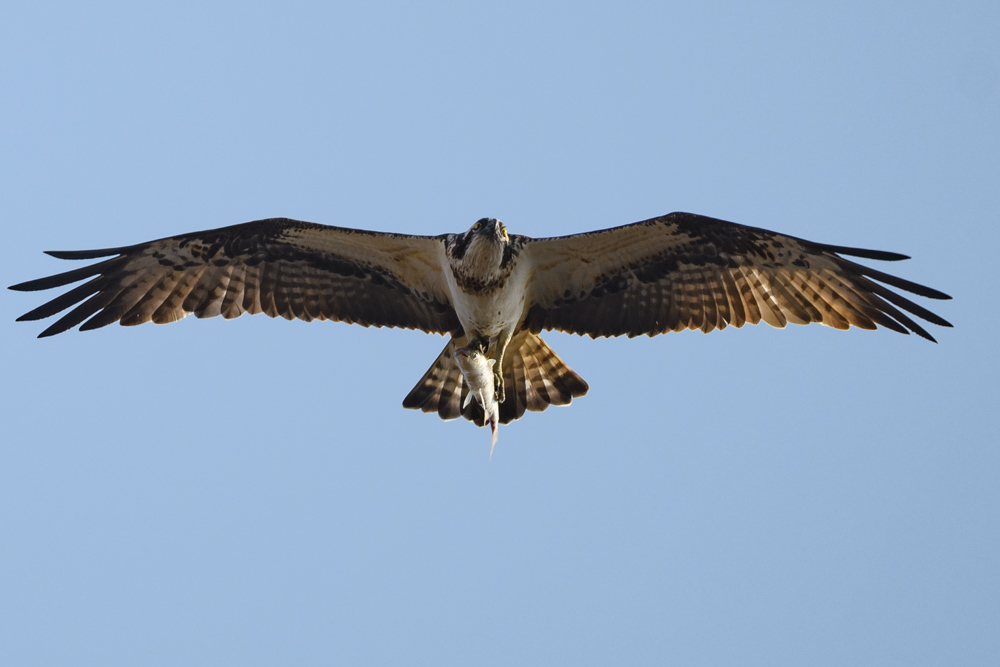 A Goldcrest, whose head is not visible due to its quickness.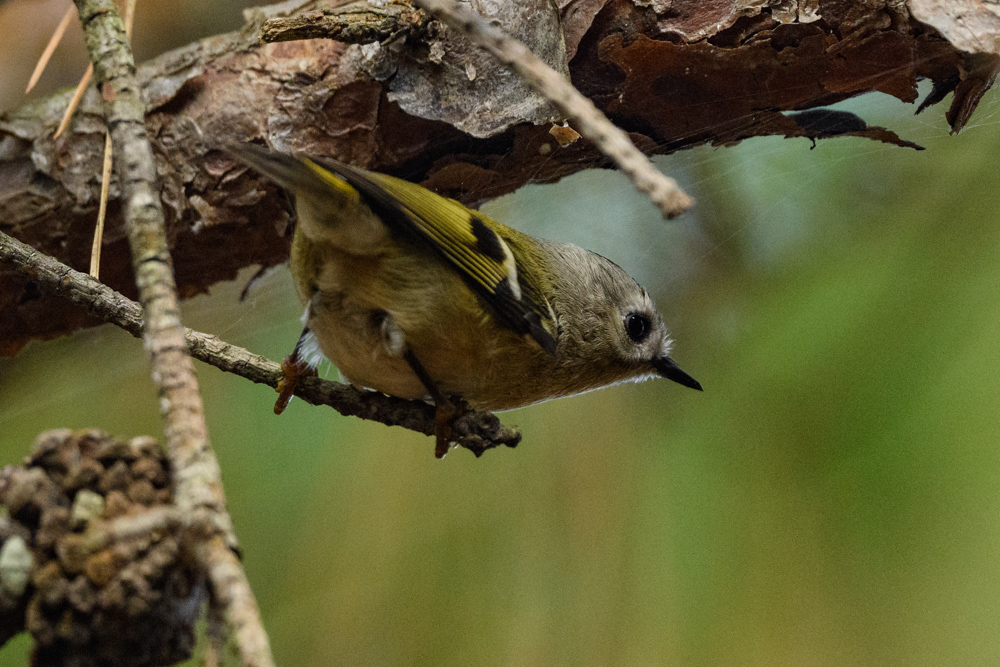 A Yellow-throated Bunting. No matter how good the monopod is, it was dimly lit and covered with branches, making it difficult to photograph.
It is hard to see, but this individual also has a number of tick-like things on its eyes.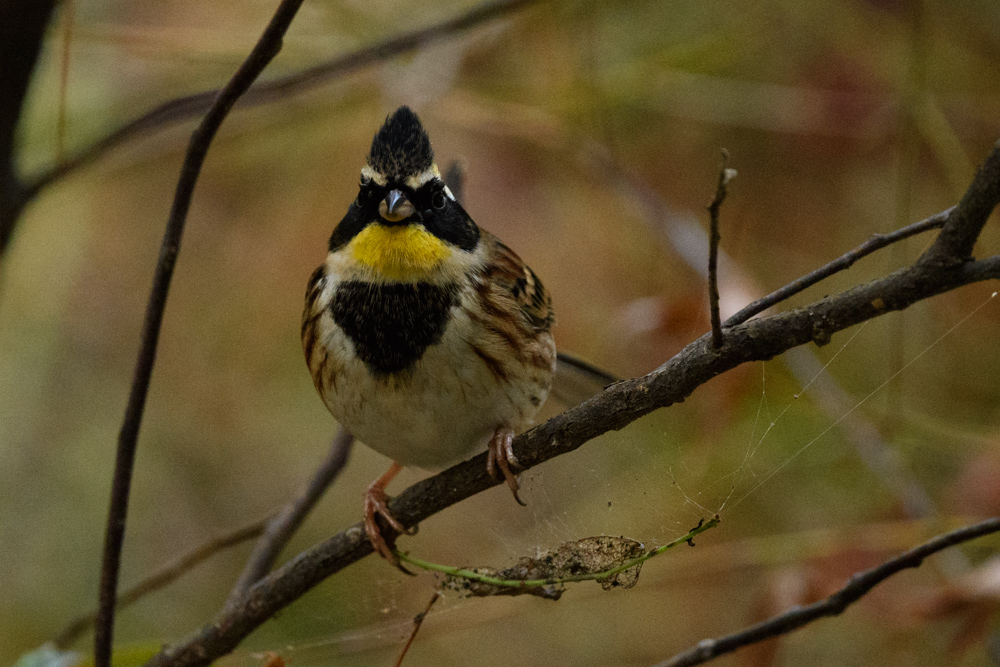 A male Eurasian Wigeon.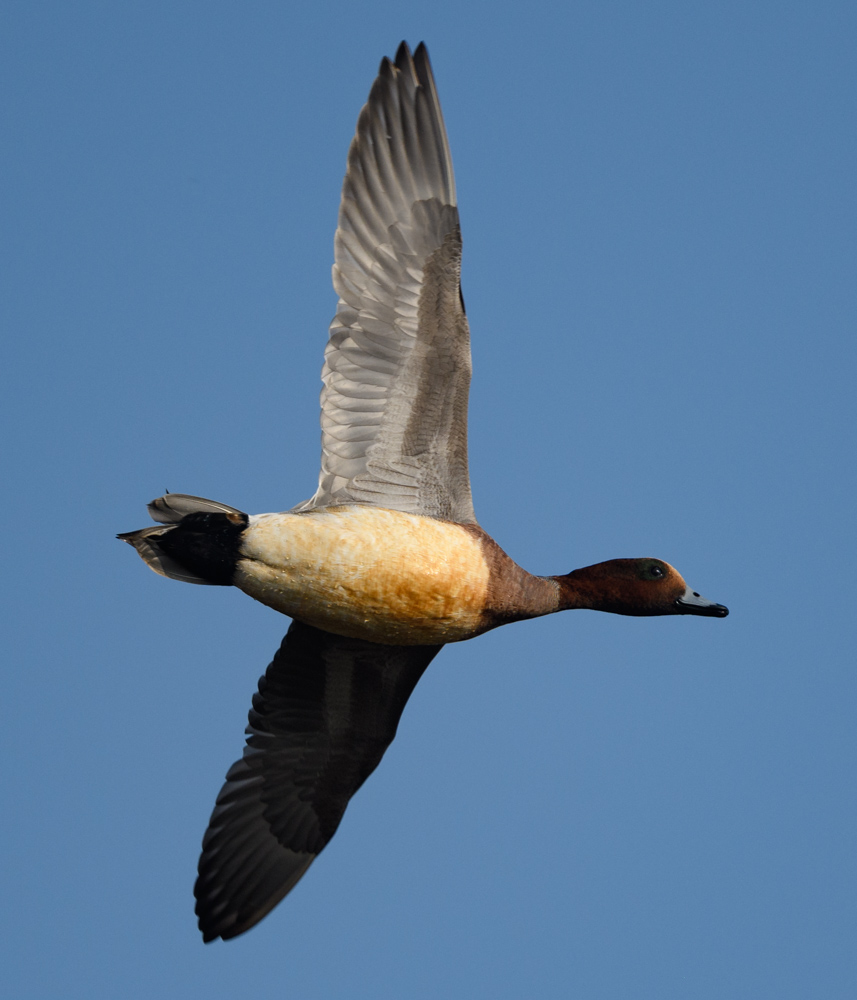 The last one is a mallard male. It tends to be treated as an ordinary duck, but to be honest, I think it is quite a beautiful duck. If they had been named differently or there were fewer of them, they would have been more coveted.