子育て色々 / Various birds raising their young
Before I go any further, I must say that there are no rare birds in this post.
There is a colony of cormorants and herons in a mesic area near the mouth of the river.
It seems that they are becoming more active in raising their young, so I would like to observe them regularly.
Cormorants are nesting ahead of herons. I was able to observe them mating and laying eggs.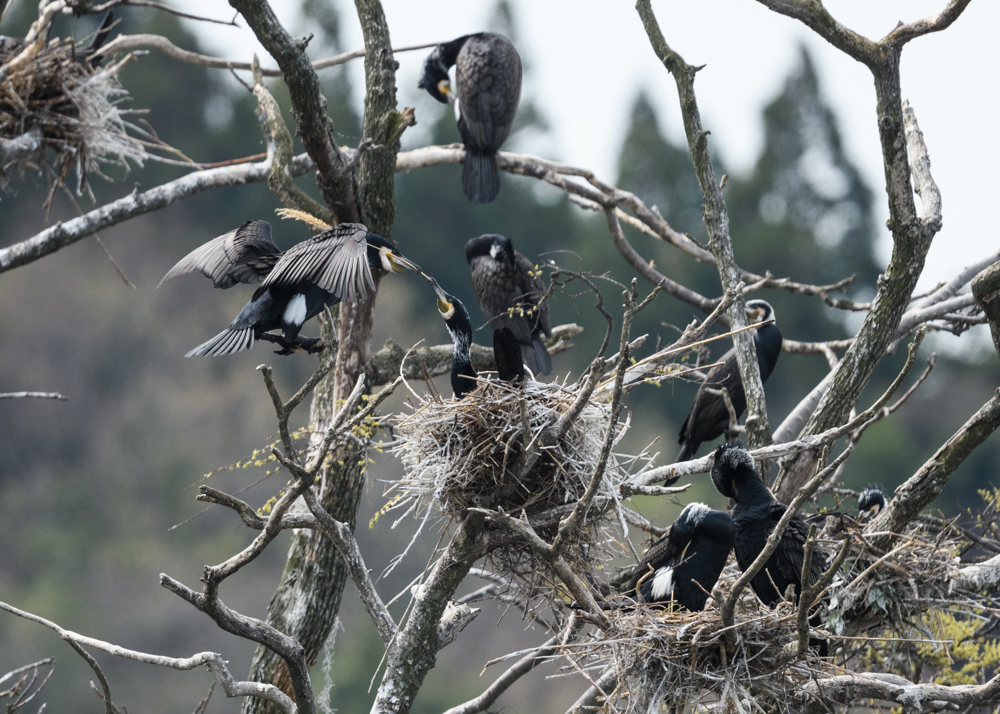 They return from place to place with tree branches and other nesting material in their mouths.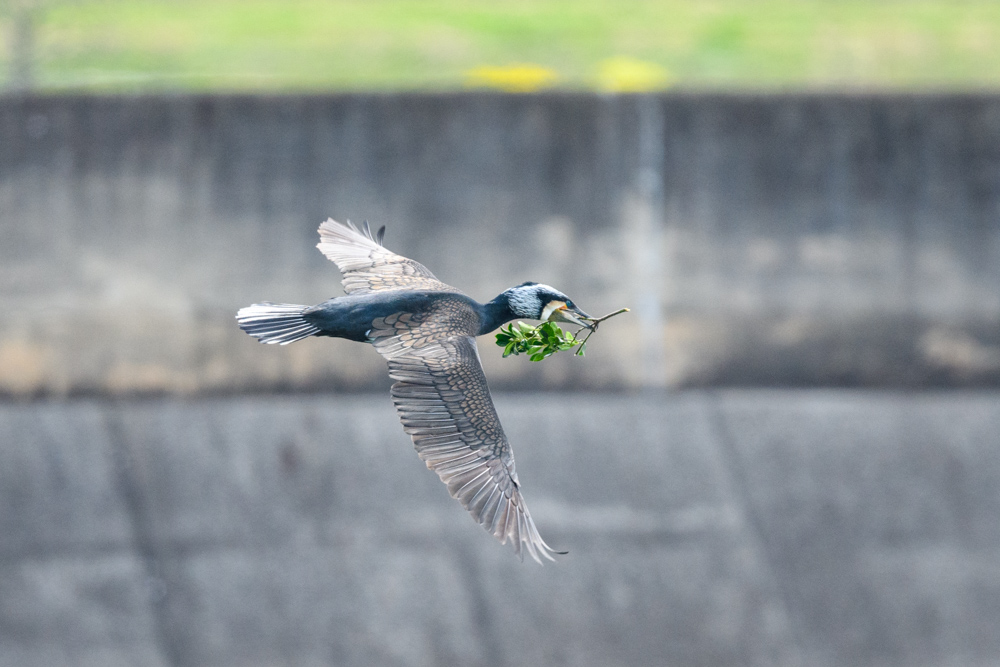 Some mating pairs.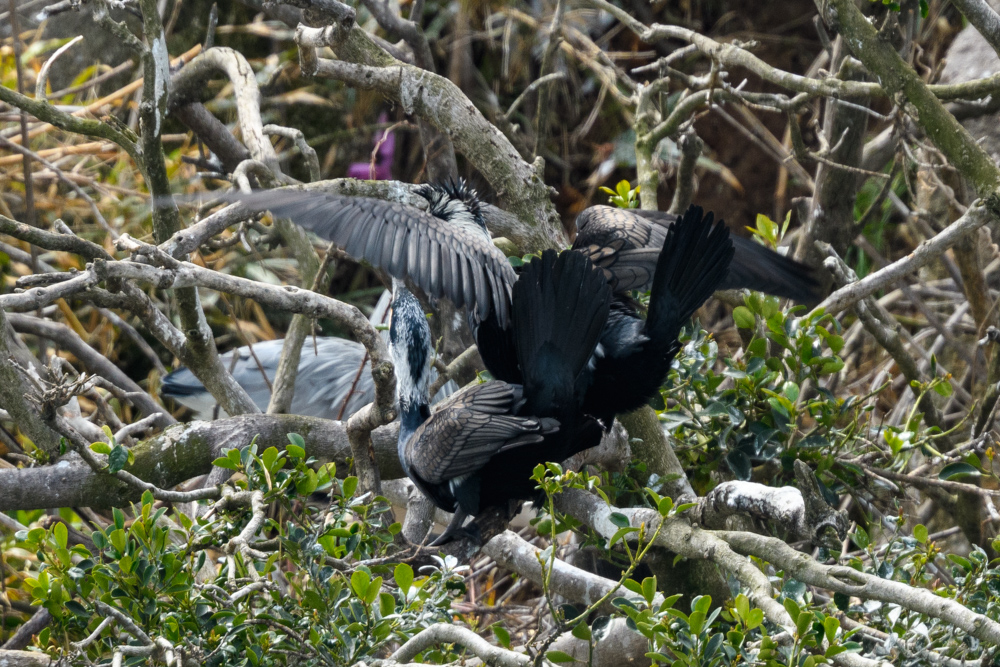 Is it safe to bend your neck that much…?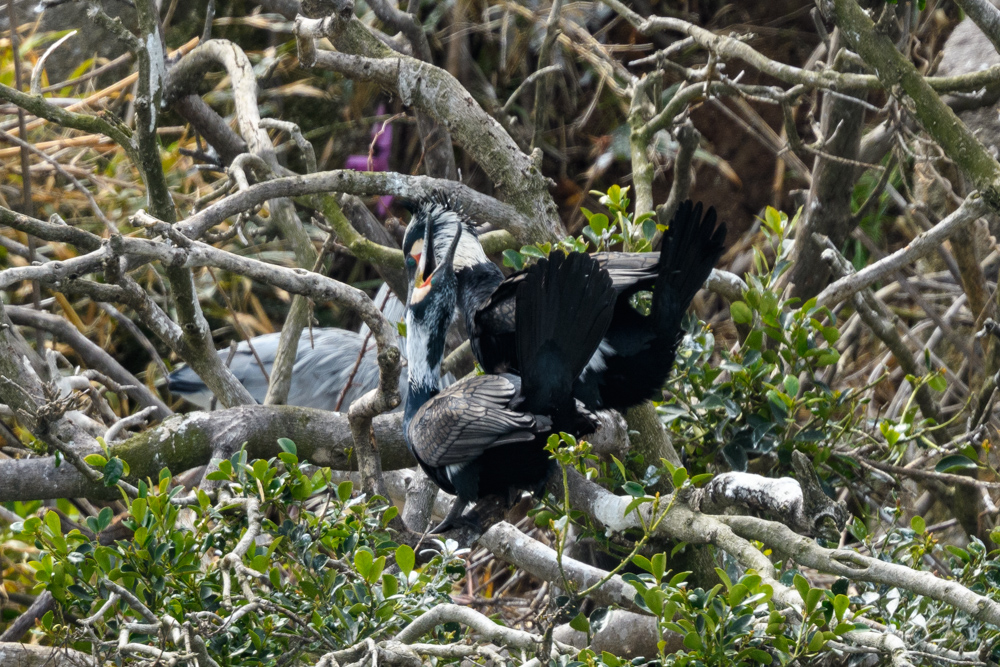 On the other side of the colony, many Grey Herons are gathering. The nests are taking shape, but many of them are still in the process of forming.
It is said that the trees in the cormorant colony will die due to fecal damage. It is true that the side with many cormorants is scrubby, while the heron side seems to have relatively more greenery.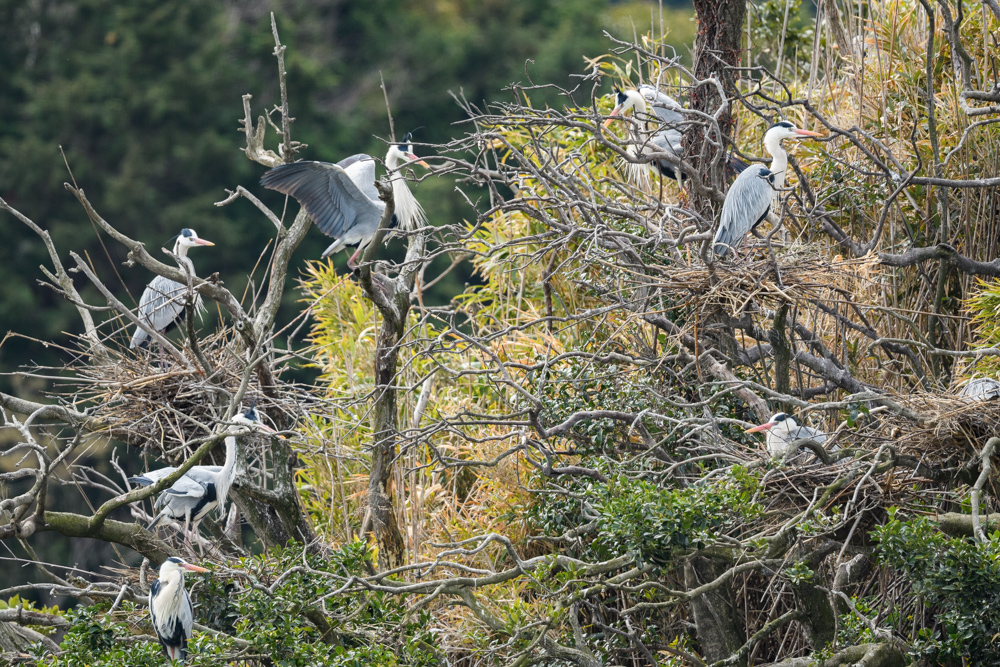 This is a civet spotted at another location not far from here. They are holding eggs.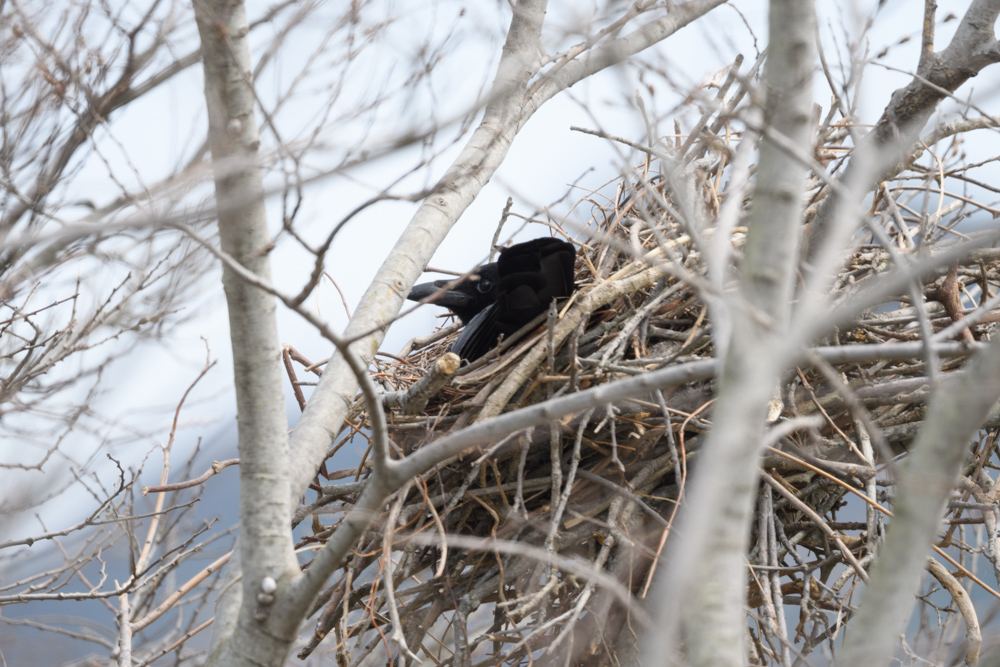 Sparrows are also busily carrying nesting materials. Are those feathers of doves or something else?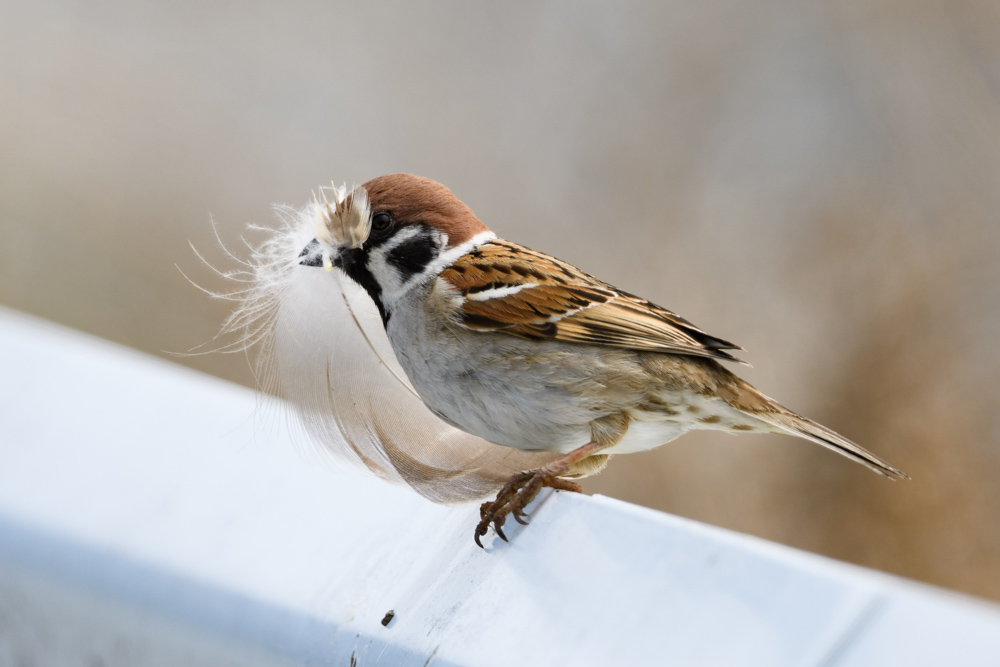 The last one has nothing to do with raising young, but is a White Wagtail.
The face is a little different from that of a normal wagtail.
I thought it might be one of several subspecies, but since there is a black spot at the back edge of the eye, I guessed that it is a variant with an extremely thin hypermetropic line.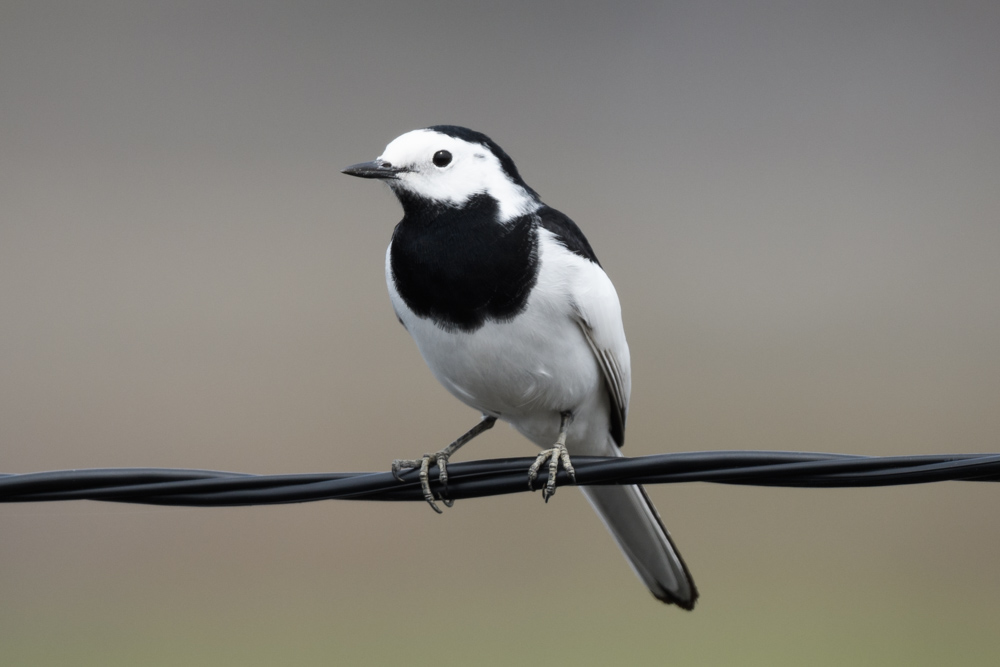 By the way, this is what a normal White Wagtail looks like.