スズメたちと白スズメ / Sparrows and a white sparrow
I thought there were a lot of sparrows, but they were this year's juvenile birds. The base of the bill is yellow.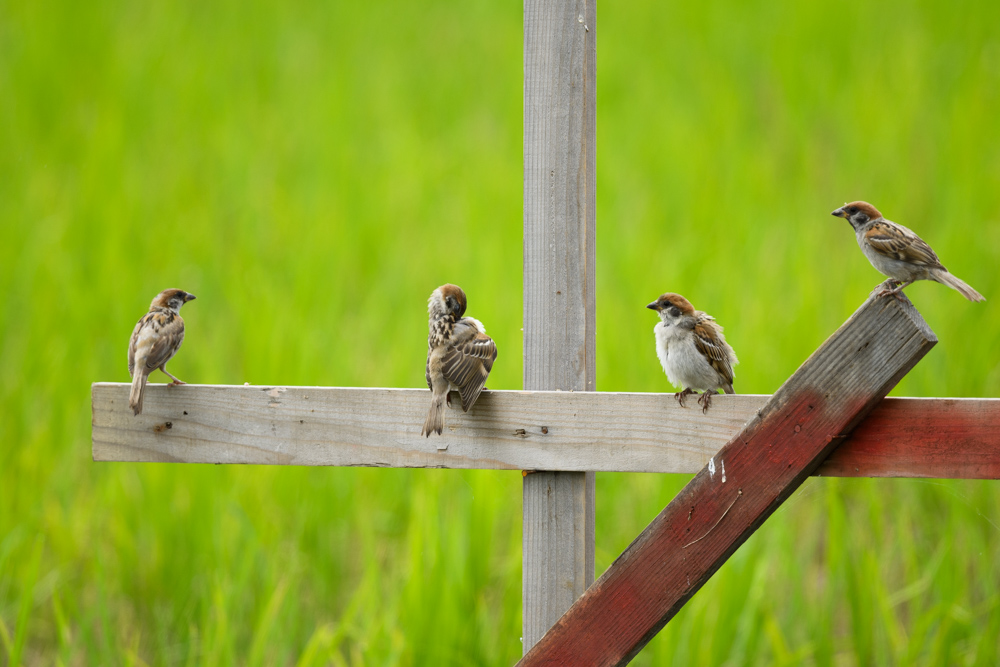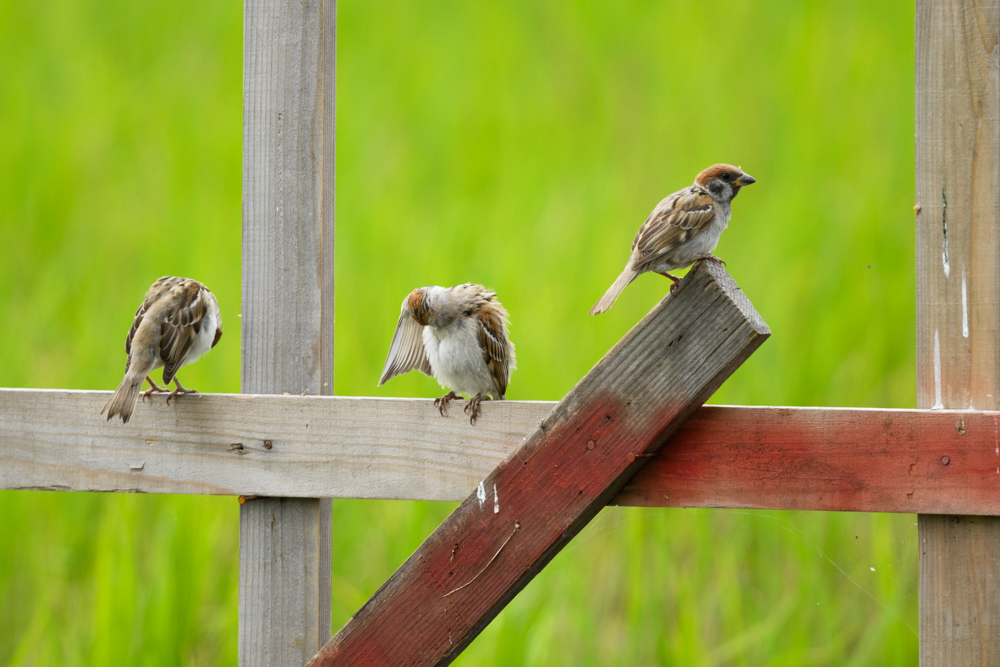 It was almost noon, so it was quite hot. Sparrows are also bathing.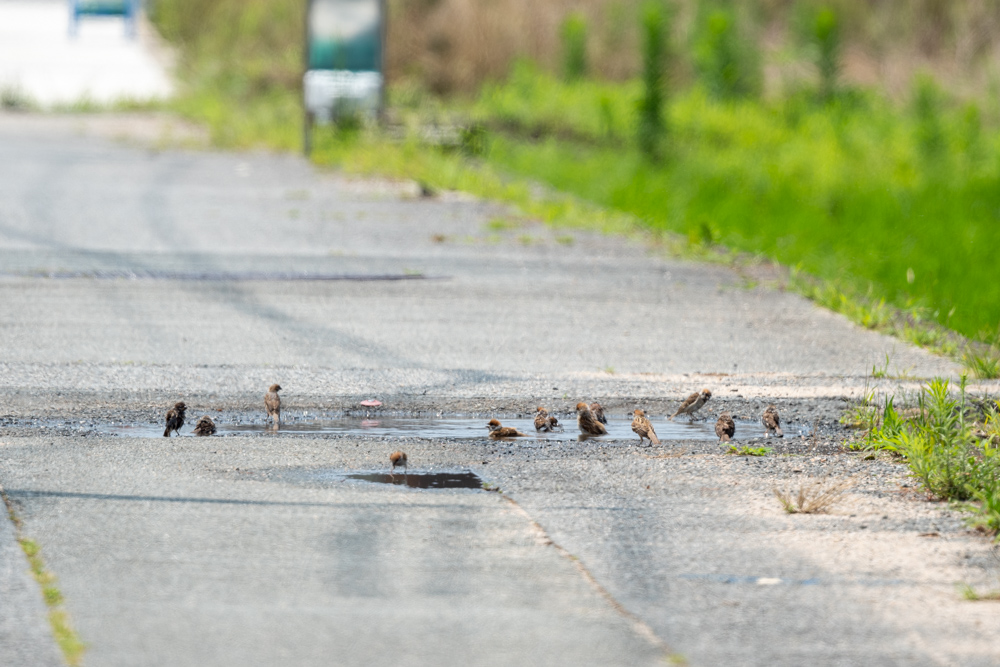 Well, I came to this rice paddy because I received a report of a sighting of this sparrow. A white sparrow that seems to be a variant. It had been many days since the report, but the location had not changed. Even from a distance, it stands out.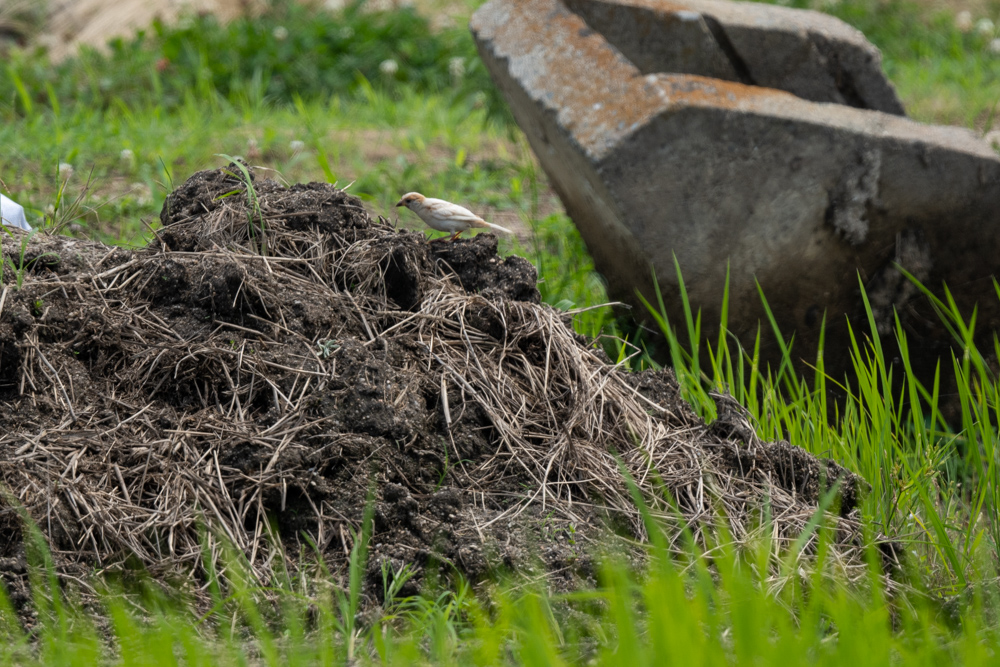 Unfortunately, they are not very approachable.
It is often said that white pigeons stand out and are more likely to be attacked by enemies, resulting in cities being full of plain pigeons. The white sparrows also often stand out, so they do not seem to have much of an advantage in terms of competition for survival.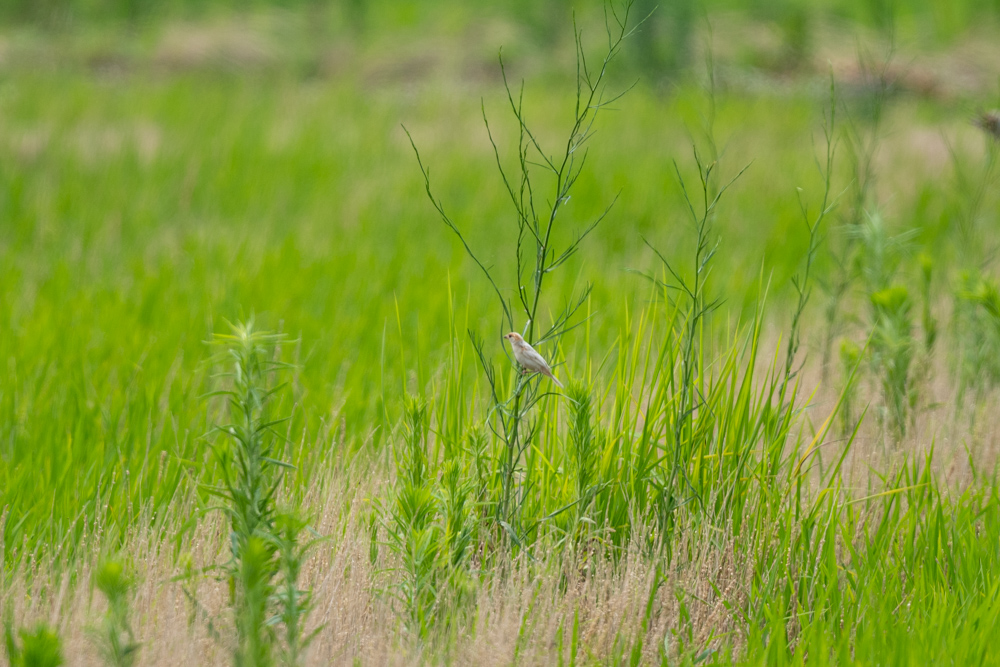 A blue heron against the background of a pond of water plants. This may be a curious color scheme.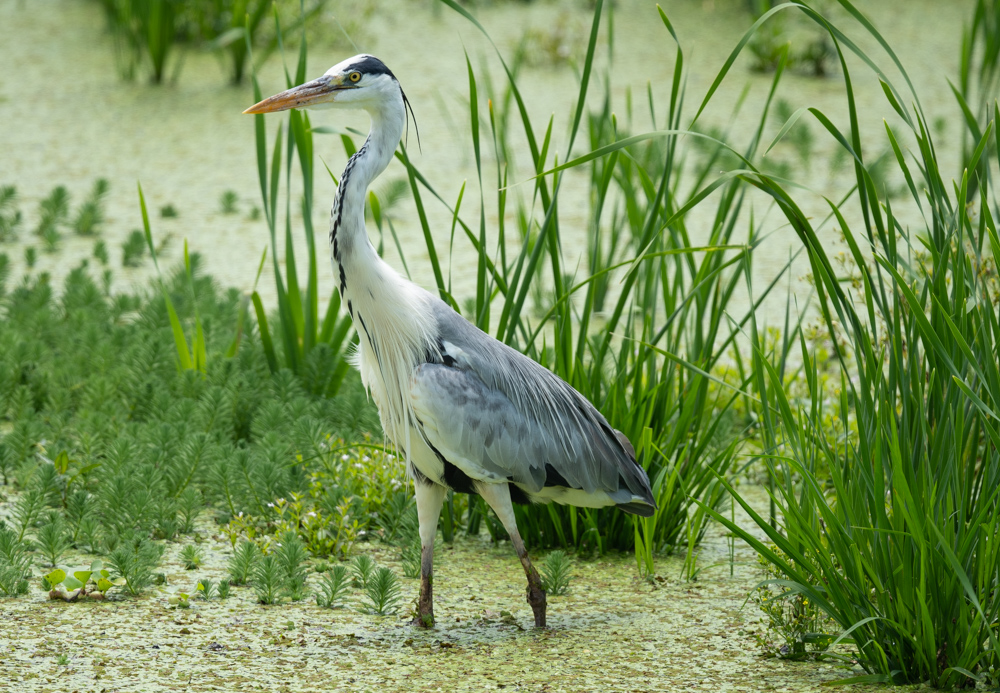 Looking down from the Suo-Ohashi Bridge, I saw many stingrays swimming. They seem to come to the mouth of the river like this.