メジロと桜2 / Cherry blossoms and Japanese white-eye 2
I went back to the Kawazu cherry blossoms where I saw a large number of Japanese white-eyes the other day. This time it was sunny. Although I could increase the shutter speed, it was difficult to compose the image because of the shadows. This time I used the D500.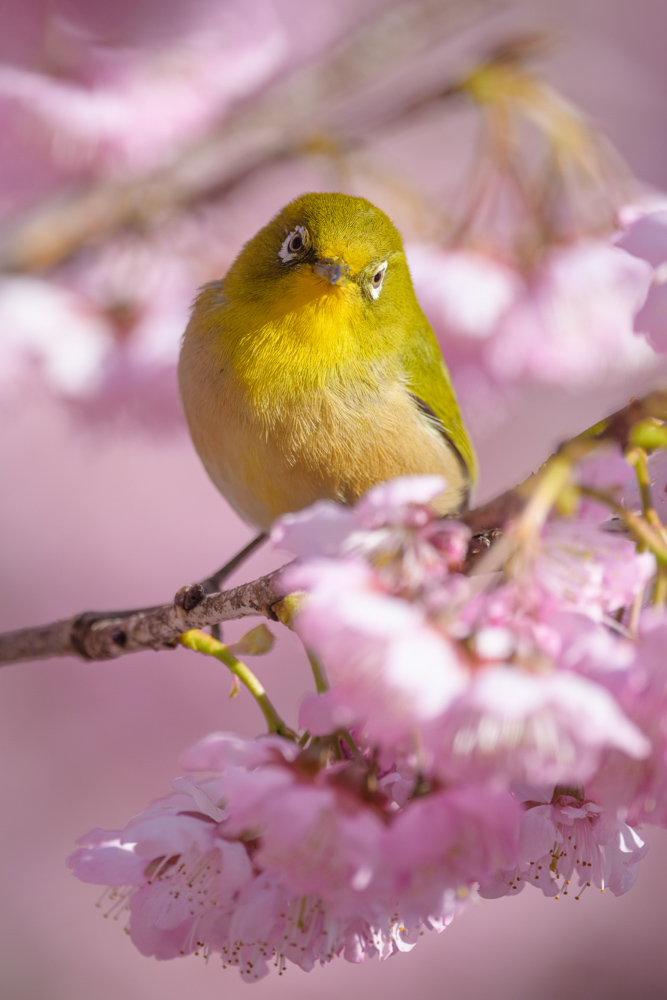 As I expected, there were many white-eyes flitting about in search of nectar. The cherry blossoms were in full bloom and now seemed to be at their peak.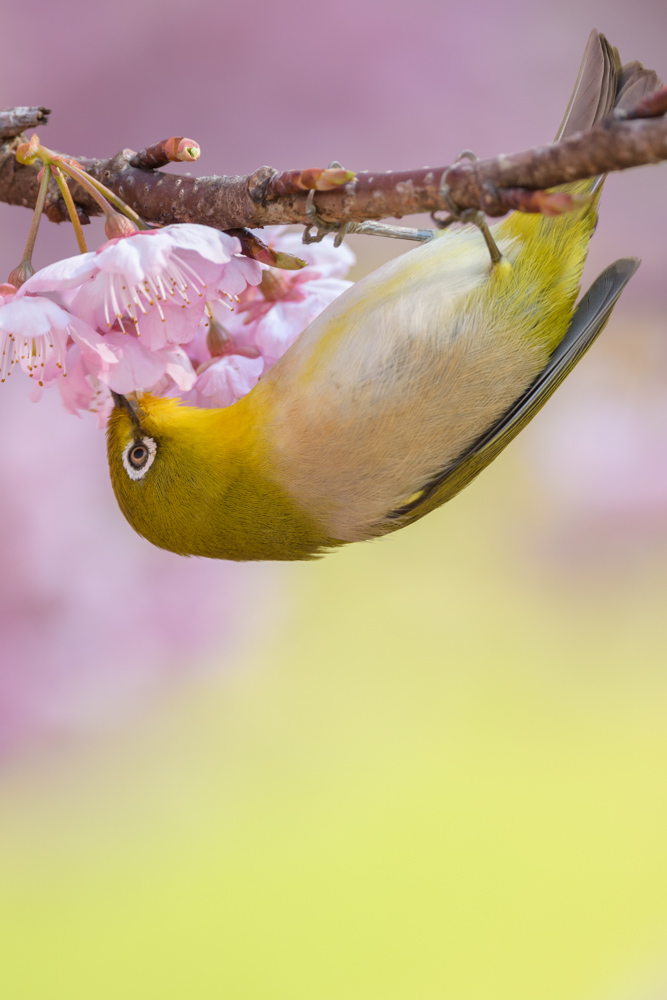 The white-eyes were moving around a lot. Even though I was shooting handheld with the lightweight 500mm f/5.6 lens, it was hard to capture the right moment. Finally I was able to capture the moment it poked its head out of the flower.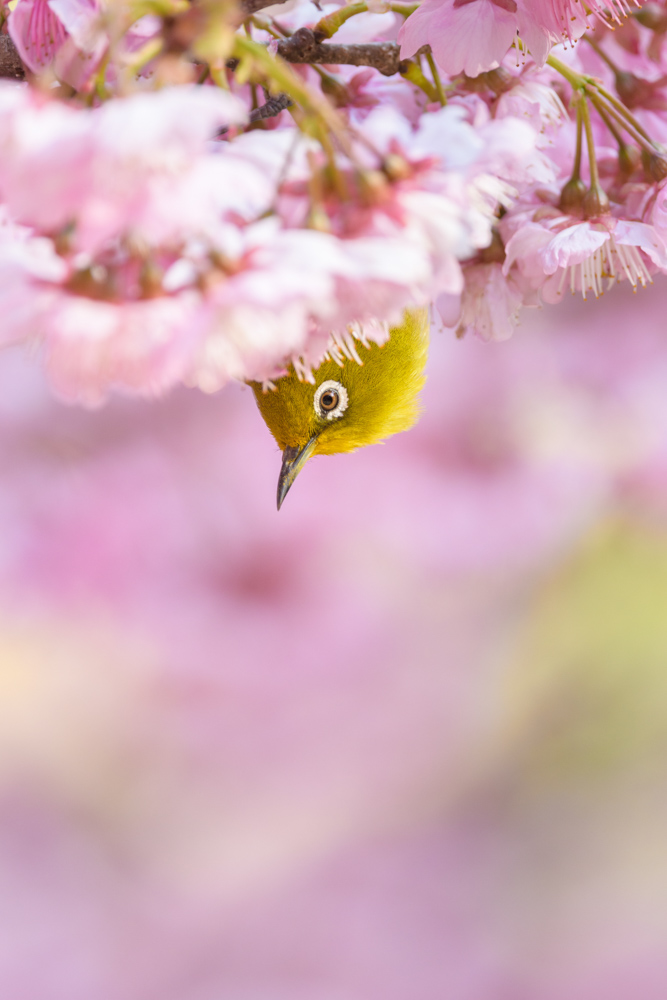 All the photos this time are in vertical position.
It was sunny, so there were some passersby, but there was also another flower viewer under the tree. From a cat's point of view, they may be aiming for the white-eyes, not the flowers…