アオゲラ・エナガなど / Japanese green woodpecker, long-tailed tit, etc.
I have been taking the AF-S NIKKOR 500mm f/5.6E out for shooting more often. I purchased the TC-14E III 1.4x teleconverter at the same time, but I'm only using it for test shots, and I'm trying to see what the lens can do on its own.
The lens is as portable and sharp as its reputation, making it a joy to shoot with. VR often doesn't yield as much as you might expect from the stability of the field of view, so you may need to compose yourself more carefully when shooting in dimly lit areas such as in the woods.
Recently, I've been focusing on going to a park that is a five-minute walk from my house. It's a park in the city, but it's a small mountain, and it's a field to be reckoned with. Time efficiency and mobility are also important.
This is a Japanese green woodpecker, a member of the woodpecker family. The red color of its head is very conspicuous. It is also endemic to Japan. It was eagerly pecking away at a decaying tree branch that had grown horizontally. I couldn't get any closer, so I took this photo from between the trees. I cropped it a little.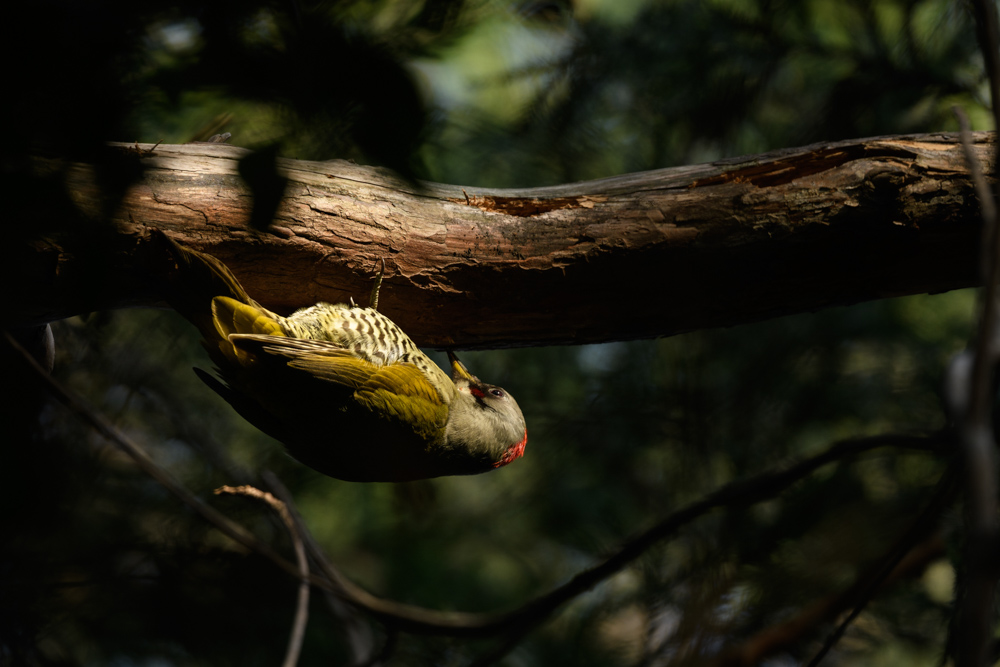 It's hard to see because it's on the back side of the tree, but there's already a hole big enough for a beak to fit through.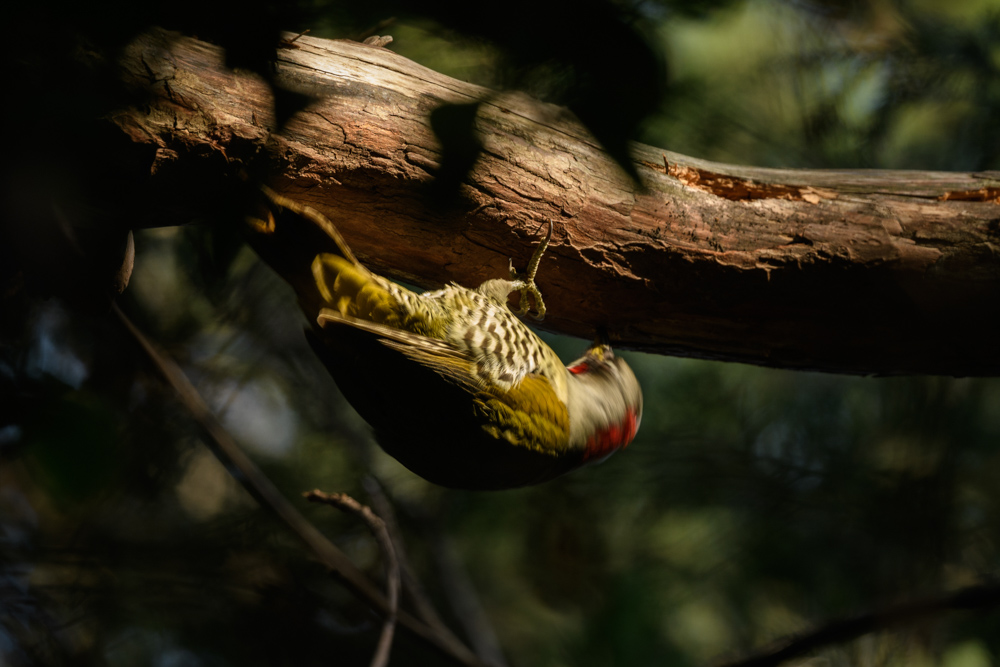 The pattern of the oriental turtle dove's feathers is elaborate and surprisingly beautiful. Speaking of doves, I'm sure everyone has heard their distinctive call. At first listen, the sound is the same, but it seems to have variations like a dialect depending on the region (I think there are also individual differences). The speed of the calls of the doves in my neighborhood and those in Kyushu were clearly different.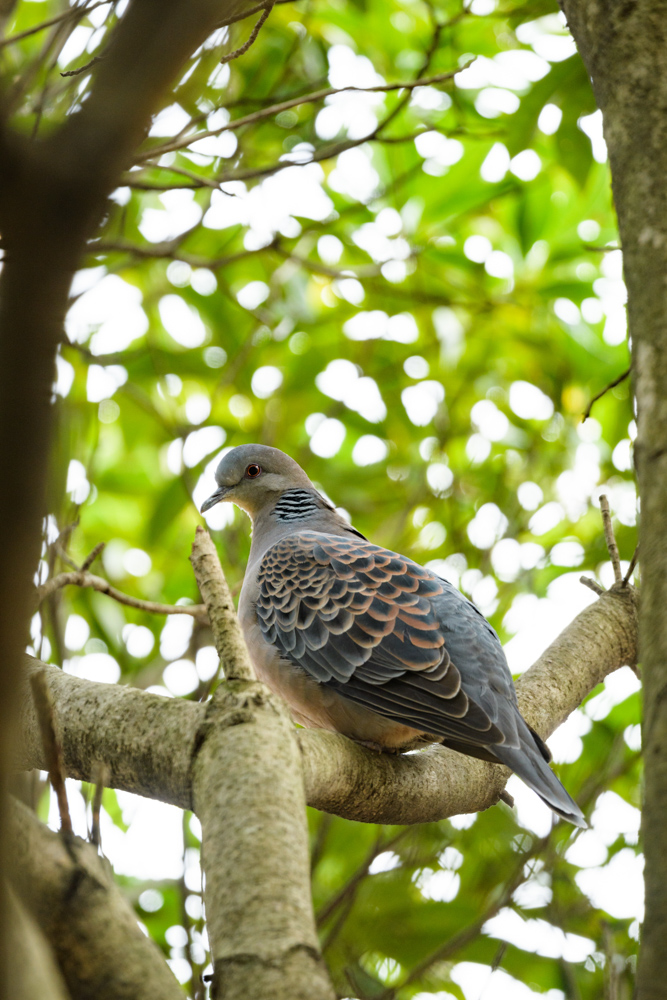 A female daurian redstart.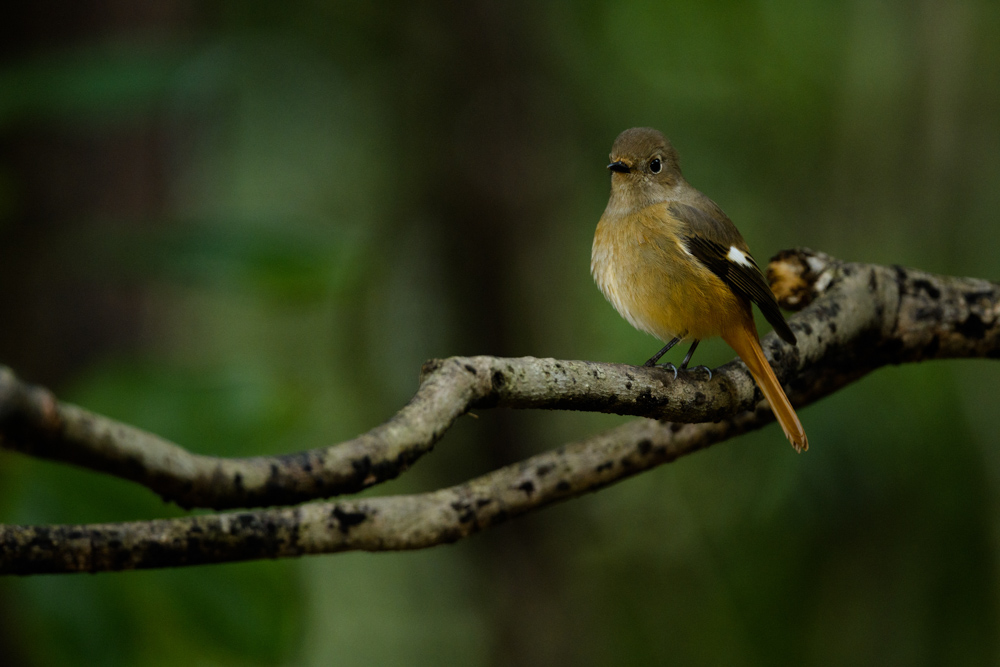 Long-tailed tits are quite small, and they fly from branch to branch, so it is difficult to catch them. It seemed to be nesting near here and was collecting nesting materials.