ヒガラ・ウグイスなど / Coal tit, Japanese bush warbler, etc.
I went to a forest park in the north hiroshima area. It was very windy that day and there were not many wild birds in the park. At any rate, I took a walk. The equipment was D500 + AF-S NIKKOR 500mm f/5.6E. I realized that this is the best combination for my style of walking around and shooting.
The background is a mess, and there is nothing creative about the composition, but this is a coal tit. He was very curious and friendly, and came closer and closer to me. I don't know if birds have expressions, but I like the way he was looking at me with great interest.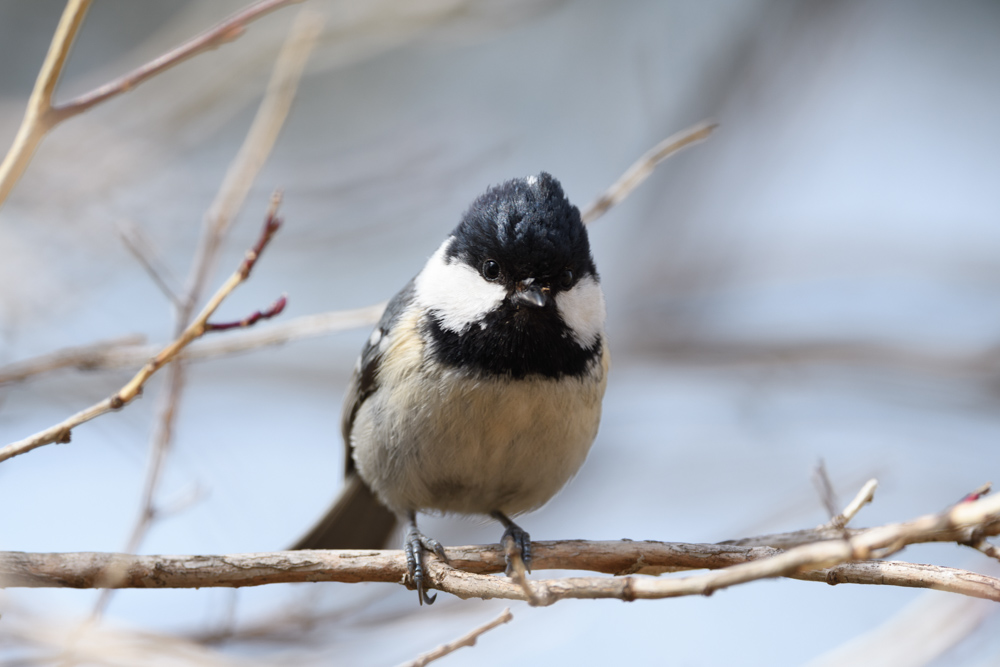 It jumped out further, hovered in front of the lens hood, and then left. It seemed to be interested in the lens and the shutter sound.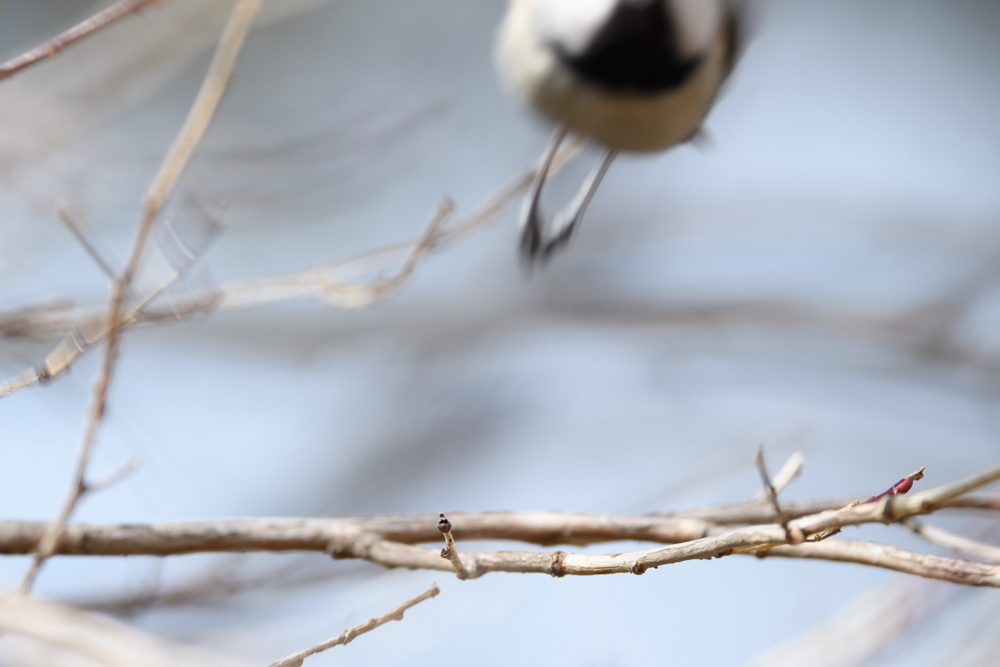 I found a Japanese bush warbler in the bushes. The area around this one was a bit of a mess, but the spotlight was impressive.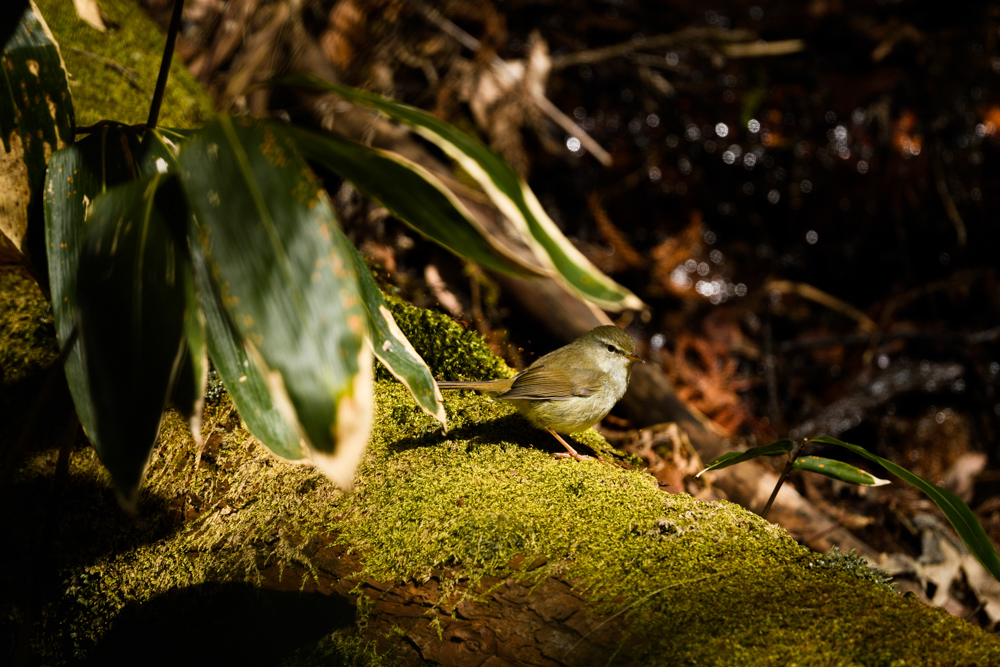 I switched to the D750 + Tamron SP 90mm F/2.8 Di MACRO and took some pictures in the forest. Nothing really caught my eye, but I wanted to take interesting pictures somehow, even in this situation.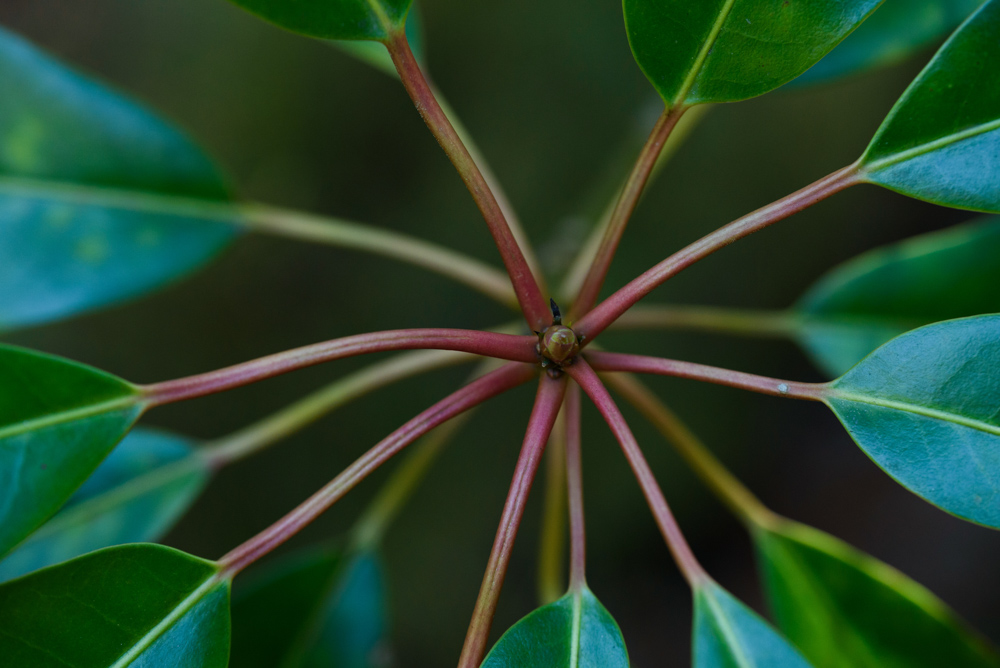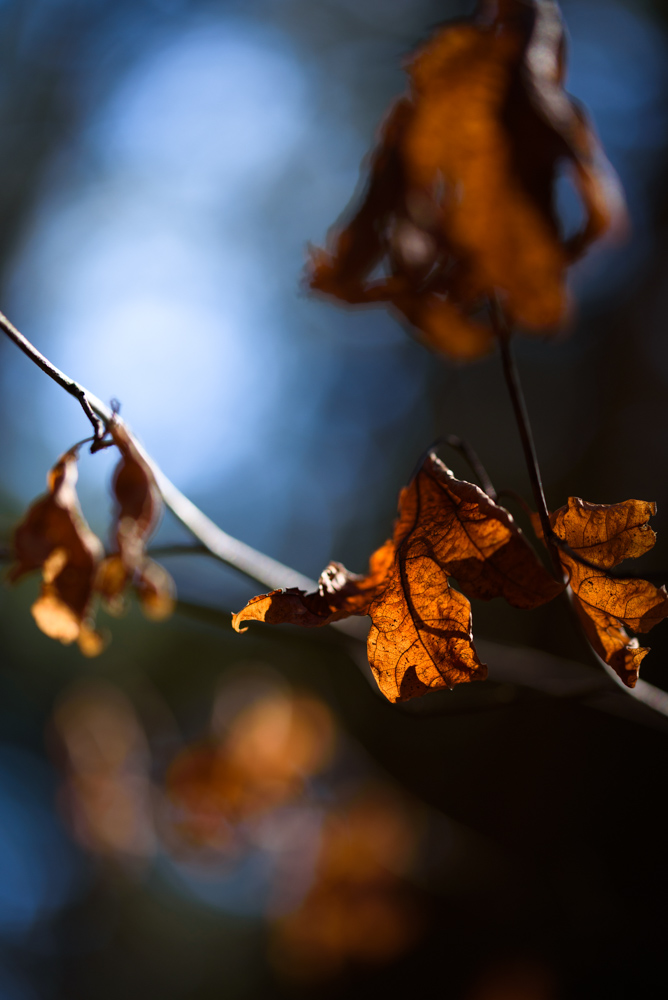 What I wanted to photograph was not the tree branch… but the insects above. The result is nothing to write home about.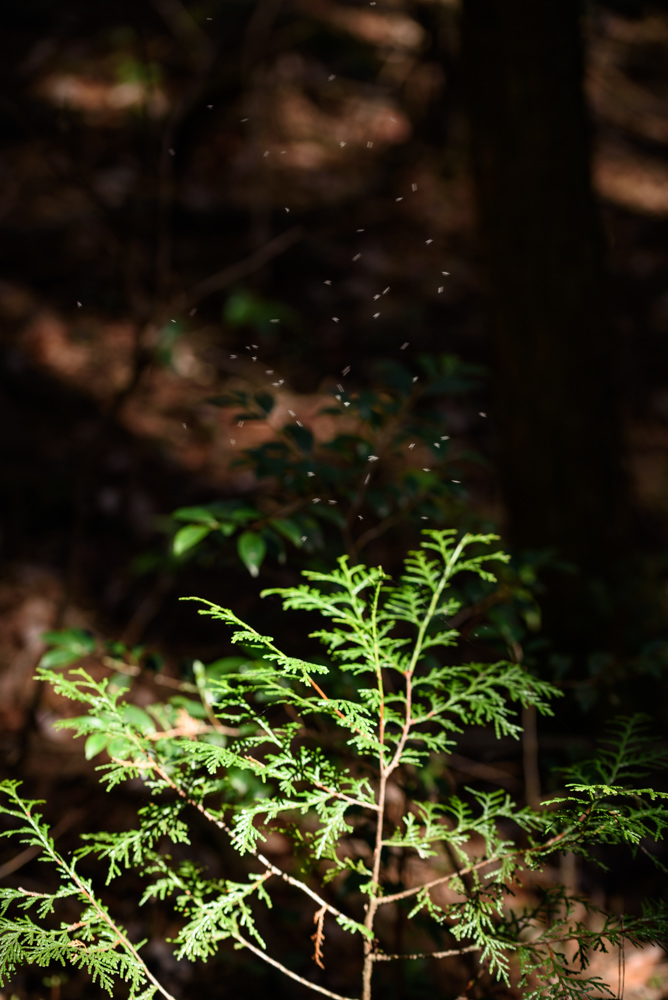 What was interesting was the image of this insect, which was taken at 1/90th of a second, so the subject was blurred. As a result, the trajectory of its flapping wings is beautifully preserved. It looks like the insects in "Nausicaa," but it's just a blur. When I counted the number of blurs, I found that there were usually five in a row. In other words, there are five flaps per 1/90th of a second, or 450 flaps per second. So what's the point, you might say, but isn't it an amazing speed?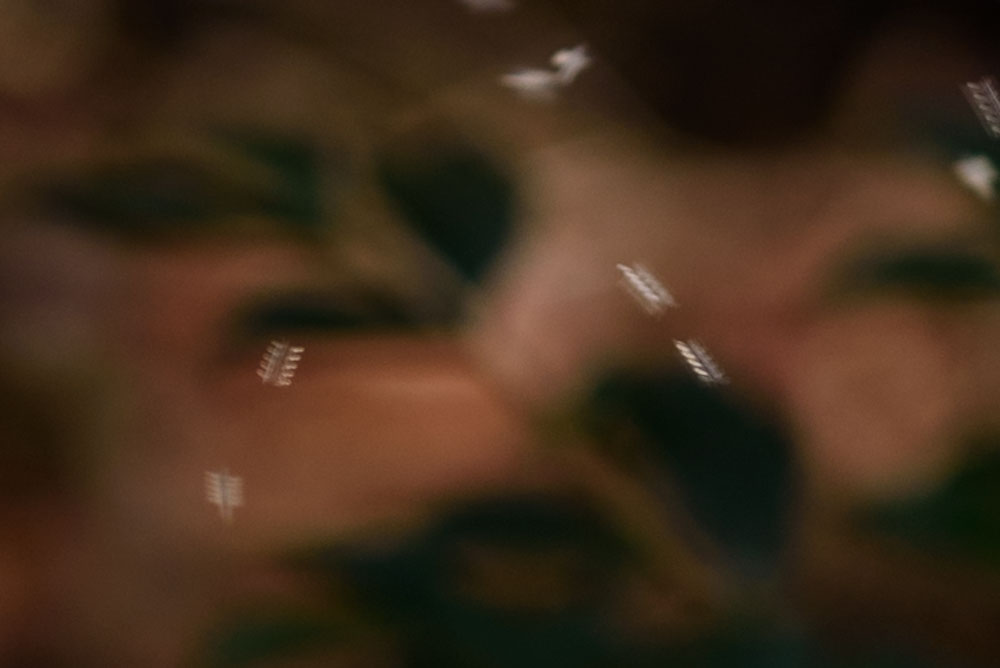 It was an interesting discovery, even if it was rejected as a photographic work.