里山ビオトープ / Biotope in village
I found the term "Satoyama Biotope" on Google Maps and was curious about it, so I went to Satoyama Biotope Futamatase in Ube City, Yamaguchi prefecture.
The biotope is located in a small valley in a fallow land, and it is much deeper than I expected. Other than me, there was only one group of people with children, and it was a quiet place.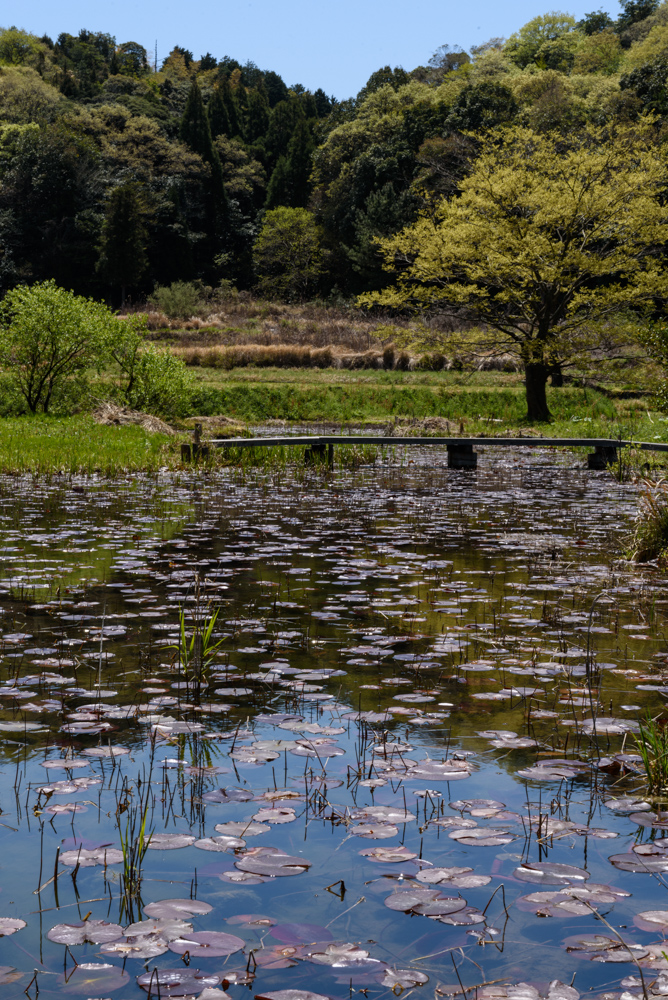 Lotus leaves growing in the water. I took this picture from above the water, so it looks like a blurred image, giving it a painting-like atmosphere.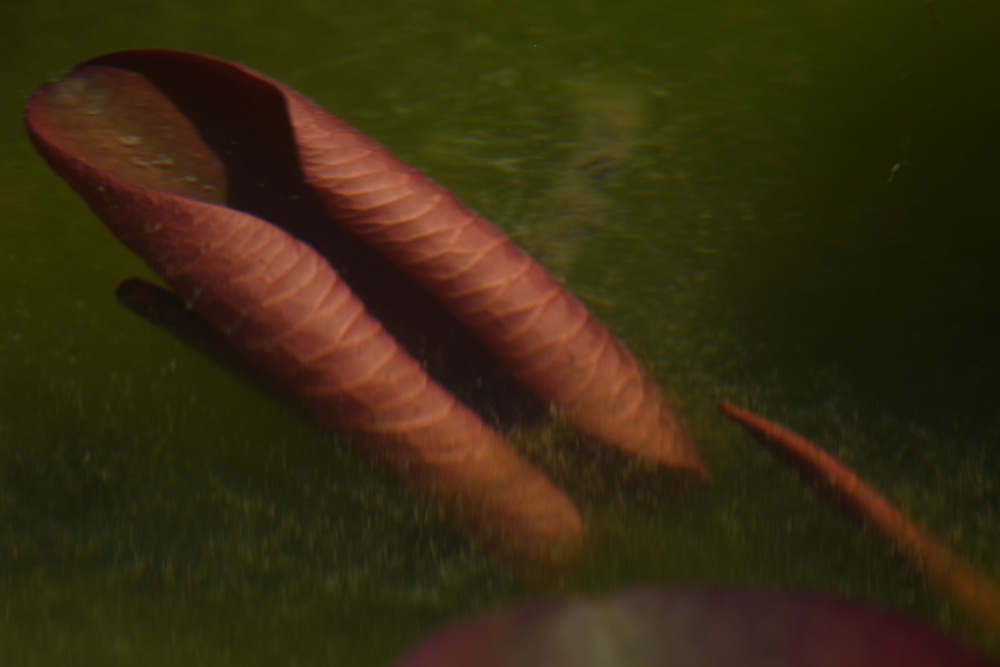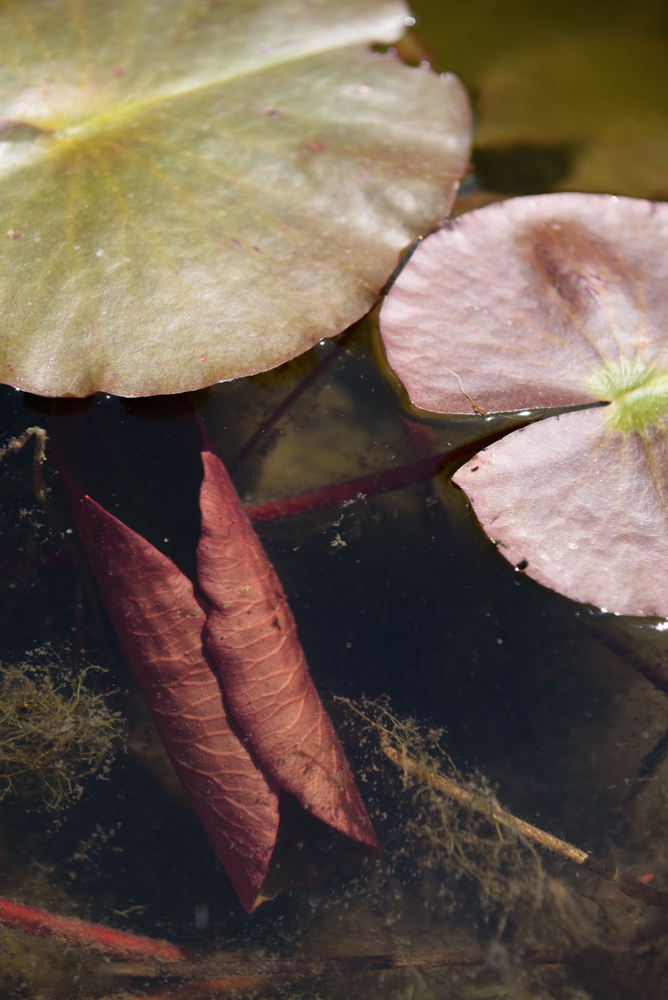 I found a larva of dragonfly in the water pooled on a lotus leaf.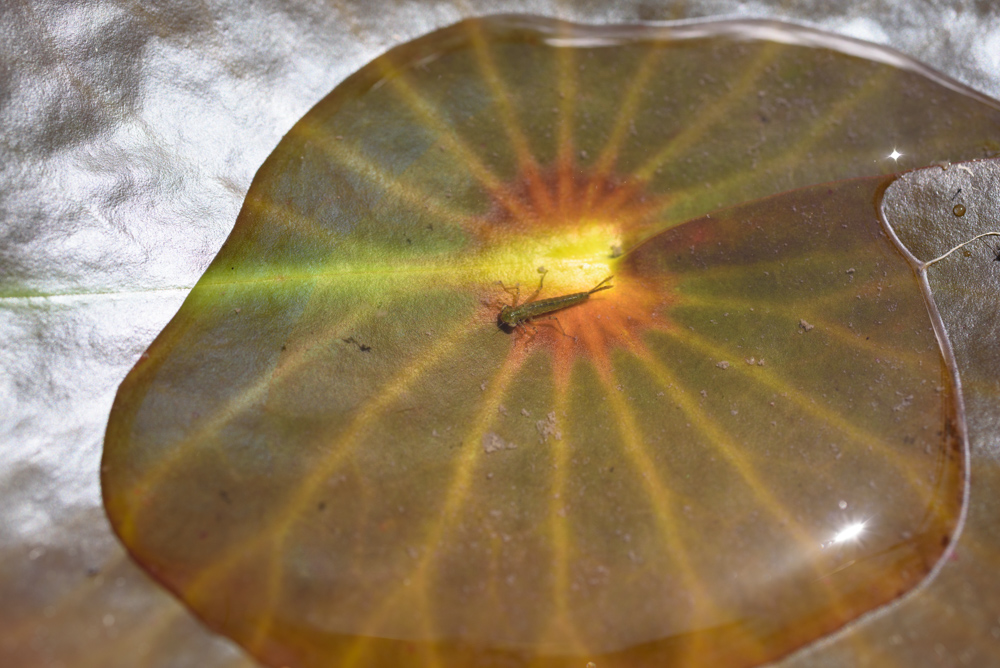 The water is clear and the lotus is beautiful.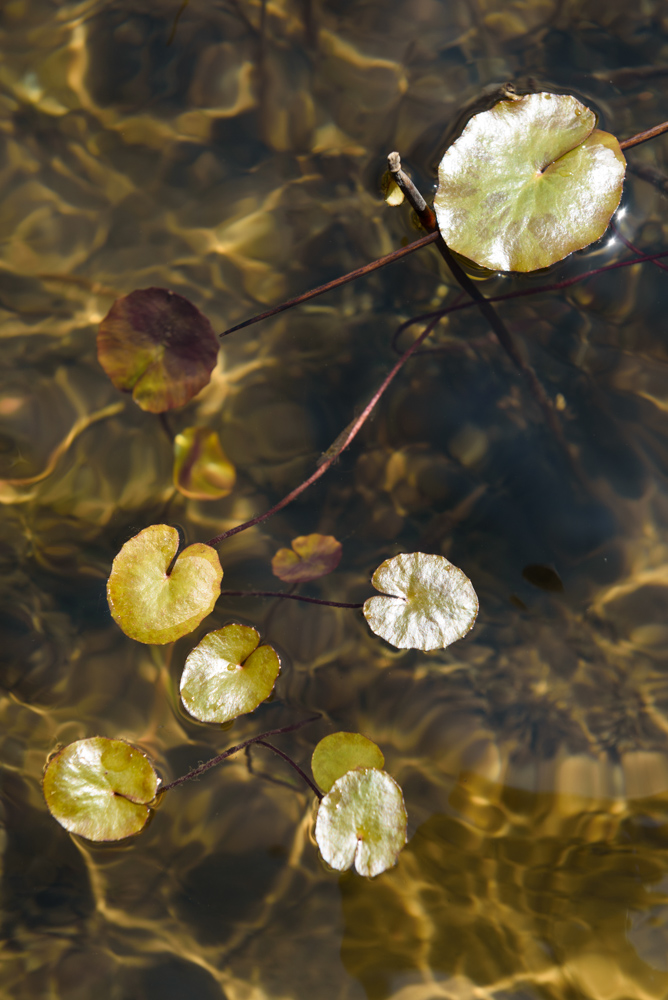 The old pile was half decayed, and upon closer inspection, I saw a dense growth of small fungi on the surface.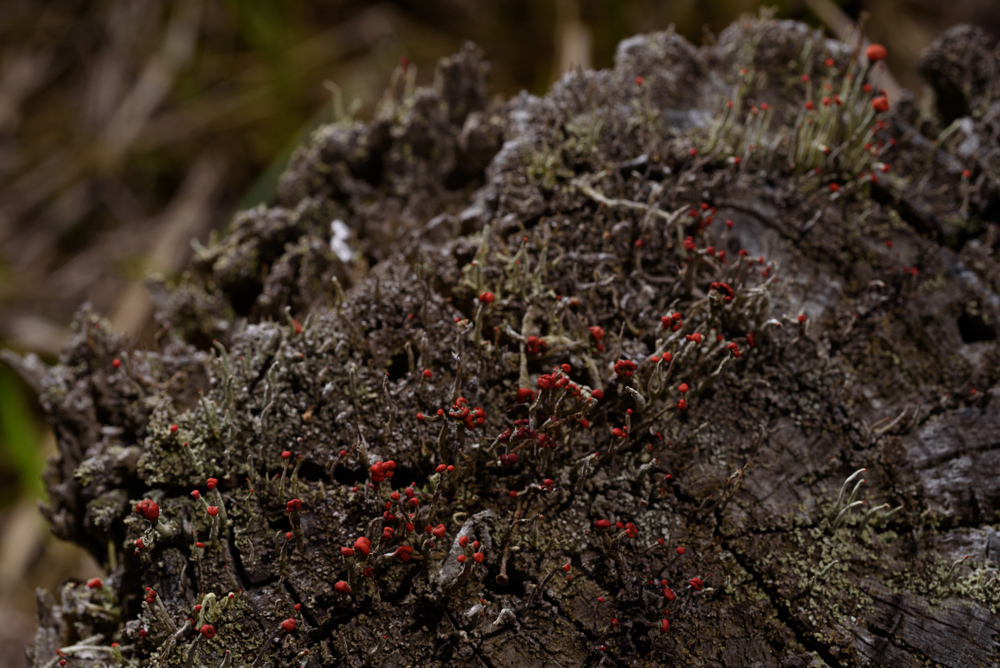 It is supposed to be a type of mushroom, but I couldn't find it in my research. When we look up mushrooms, we tend to talk about large edible and poisonous mushrooms, so we can't help it. This one was only a few millimeters in diameter at most.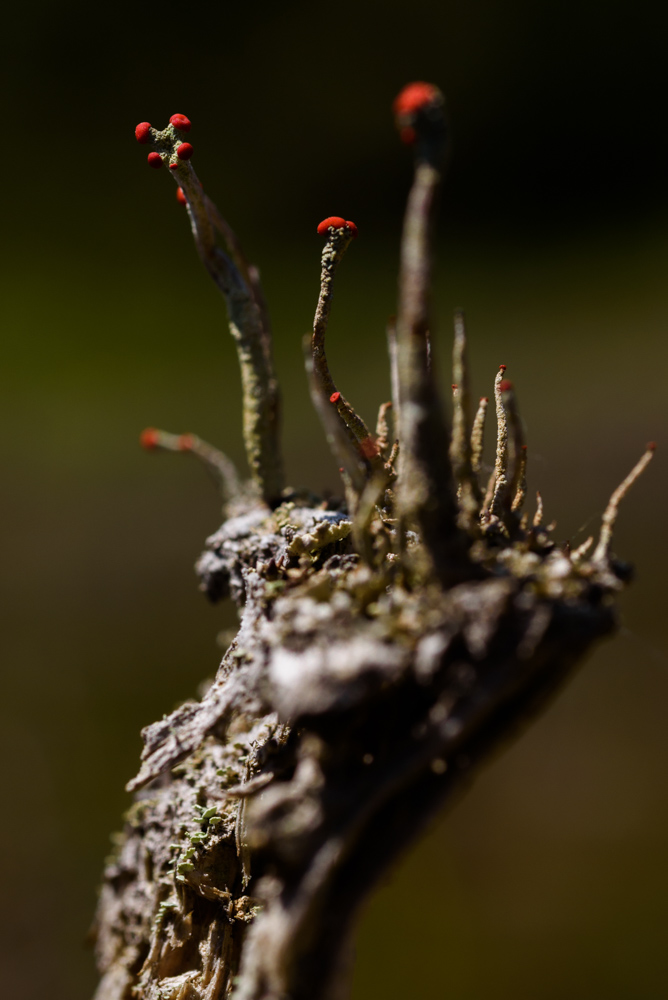 The curvy growth and red tips of the plants are poisonous and disgusting.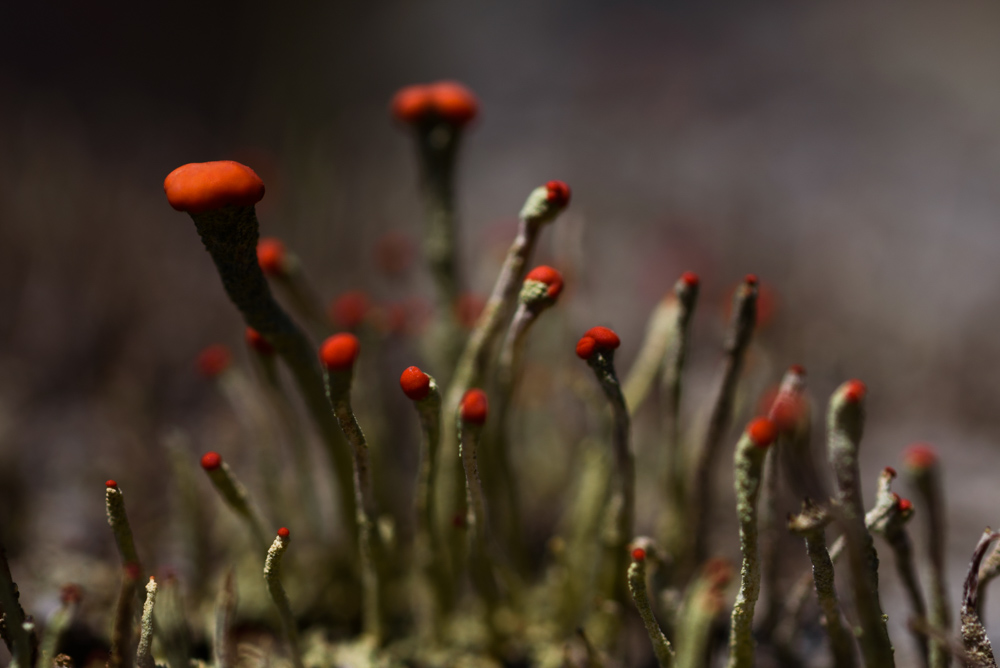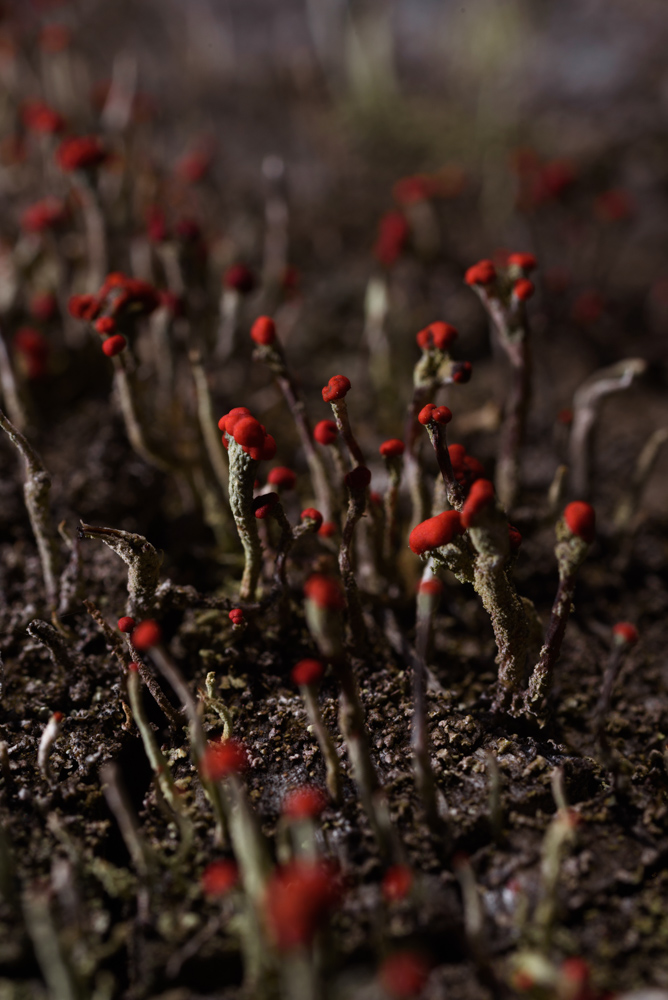 Of course, there are killifish.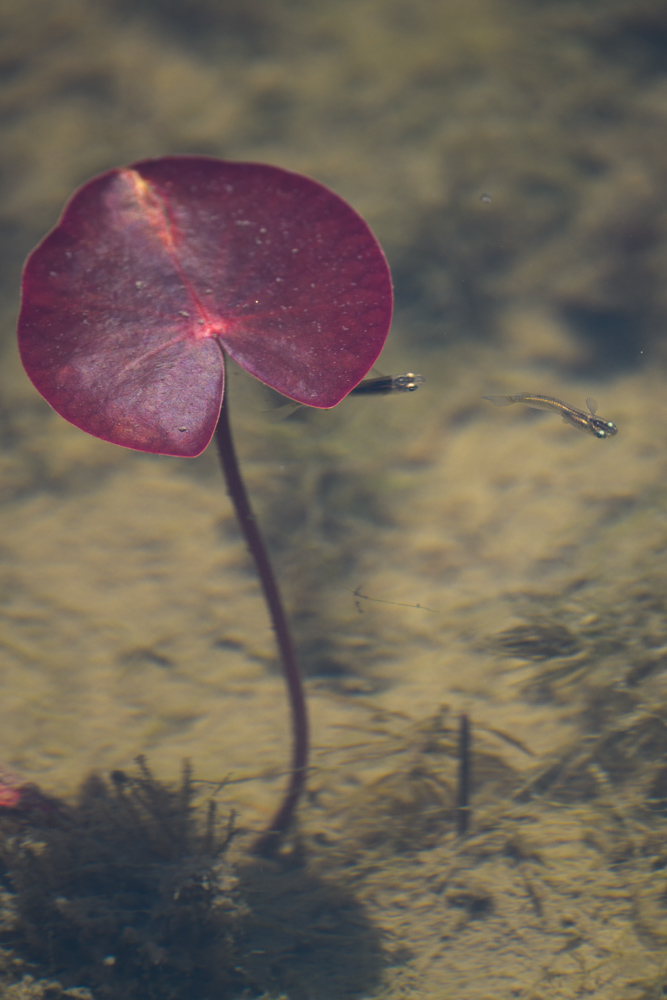 It was a peaceful day.