寂地山 その2 / Mt. Jakuchi part 2
Continued from Mt. Jakuchi Part 1
I continued along the mountain path in search of birds, but could hardly find any, and finally reached the summit. A beech forest spread out near the summit, but unfortunately my route seemed to be a bit out of the way, and I passed by it in no time.
The summit was surrounded by trees, and there were only a couple of tables and chairs, so there was no view. I took a short break here. I felt restless because there were so many small flies darting around my eyes.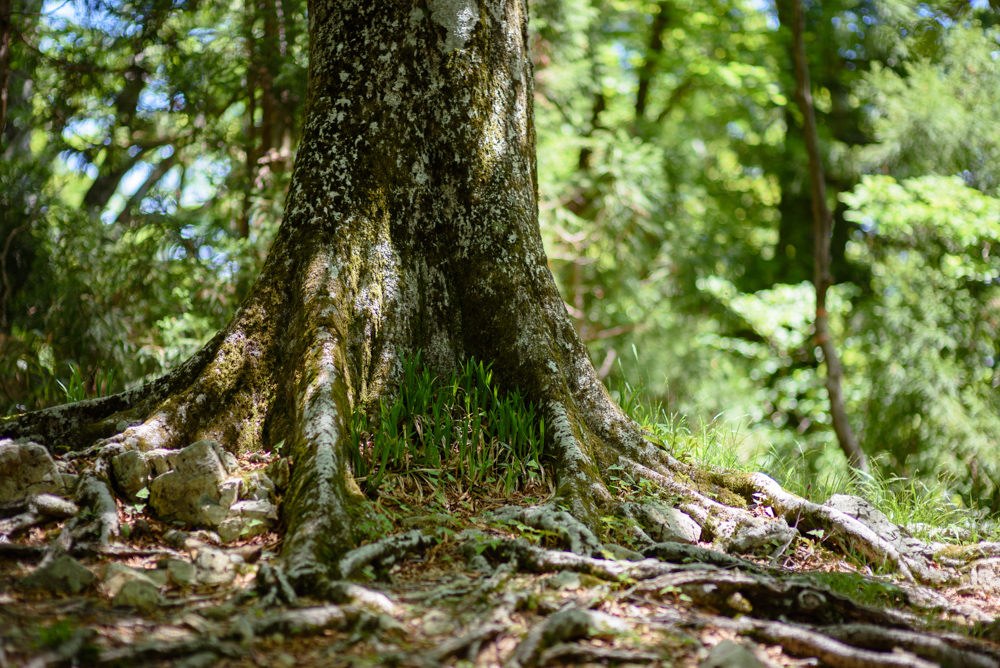 The old mini-shrine was in decay.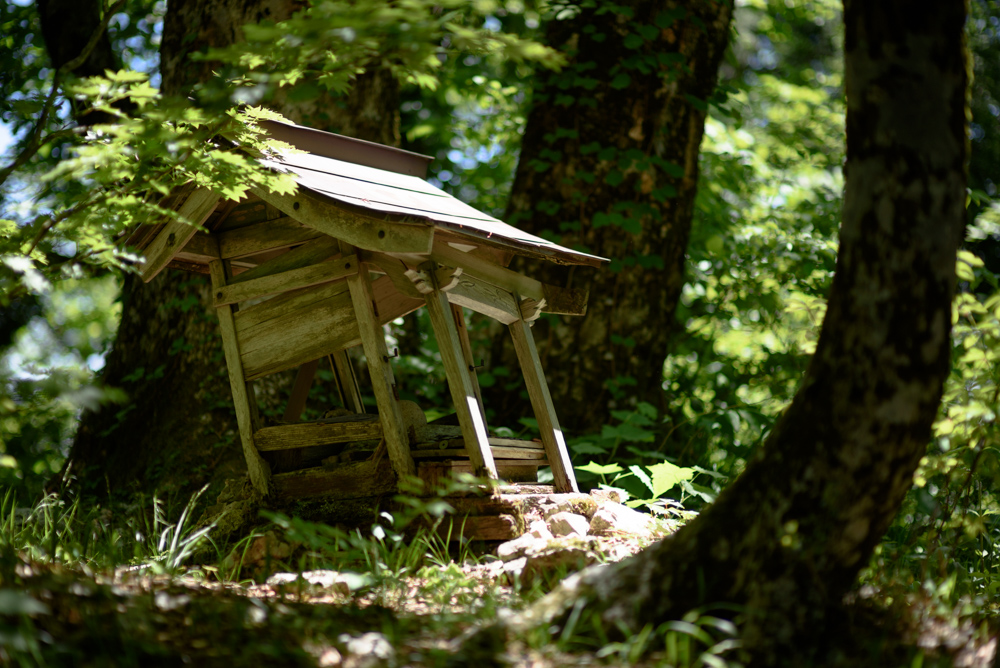 In the woods near the summit, I encountered white-backed woodpeckers. The pair was flying around and catching insects. The black top of the head indicates that the photo is of a female woodpecker.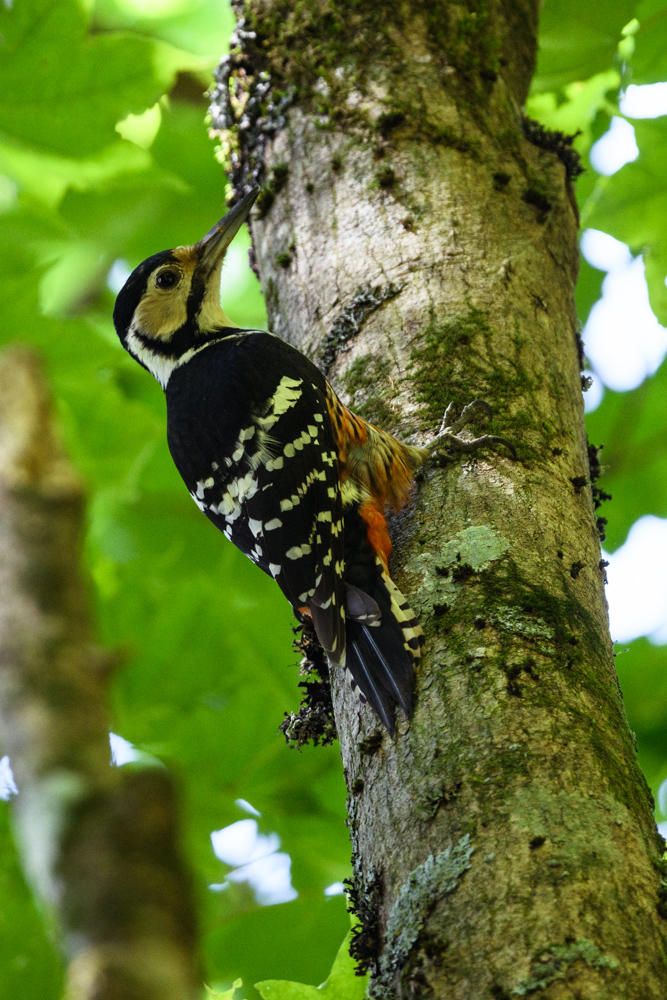 This is a picture of a woodpecker gobbling up several large insects. I've cropped the image quite a bit.
Then I realized that it was actually a great spotted woodpecker in the photo. There are no vertical spots on its belly. This was the only picture I could find of that species. It seemed that two pairs of species were coexisting nearby.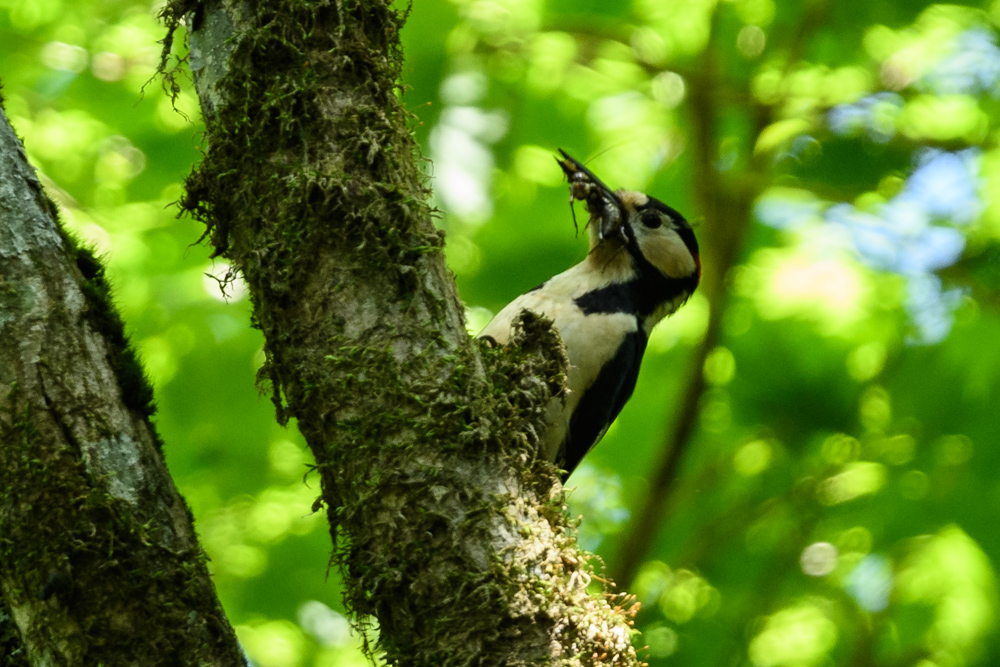 An Eurasian wren behind a bush. It was patrolling the trees near here, so I decided to hide and get closer.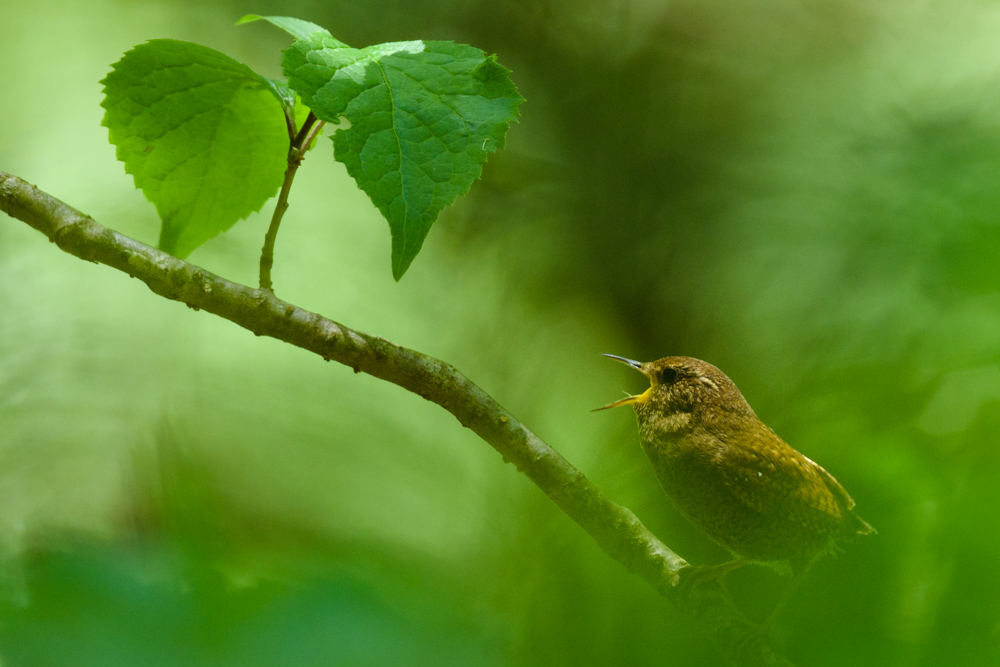 Since I walk around a lot, I use a camouflage net from Hobby's World as a blind. If I wear it over my head, it is a good protection against insects in the summer (especially against small flies, which I hate). But it is awkward when I meet people.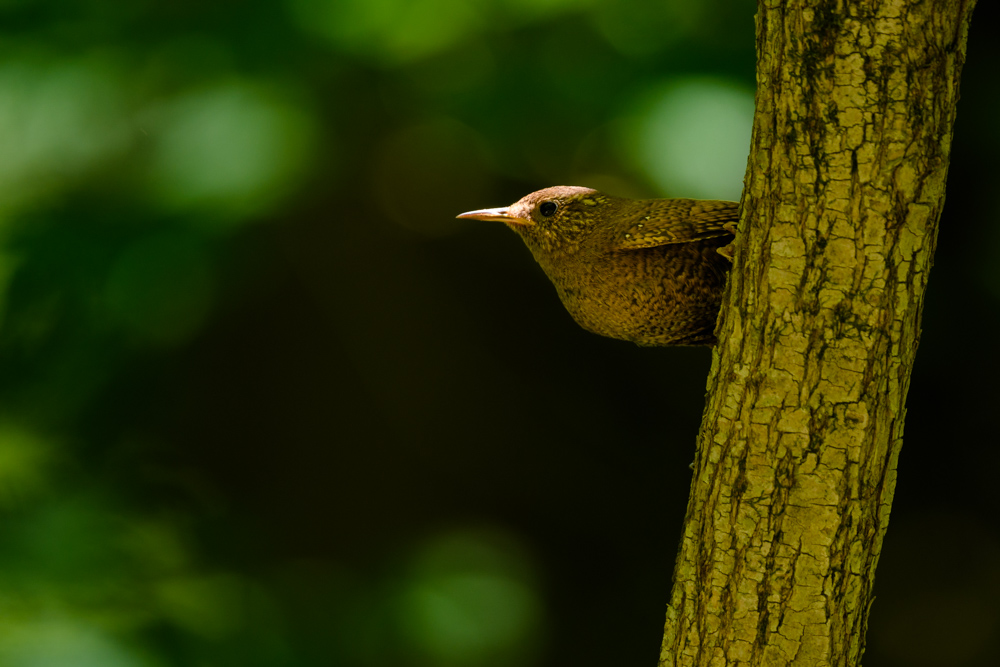 It was a good time to take a picture, but I spent too much time looking for birds and the sun was right above me. It was a bit of a disappointment because of the shadows and lack of eye-catchers. I'll have to come back later.