ミズキと虫たち / Bugs on giant dogwood
A beetle single-mindedly feeding on pollen. A lot of insects were attracted to the dogwood flowers.
Their bodies are covered with pollen, so they must be helping to pollinate the flowers.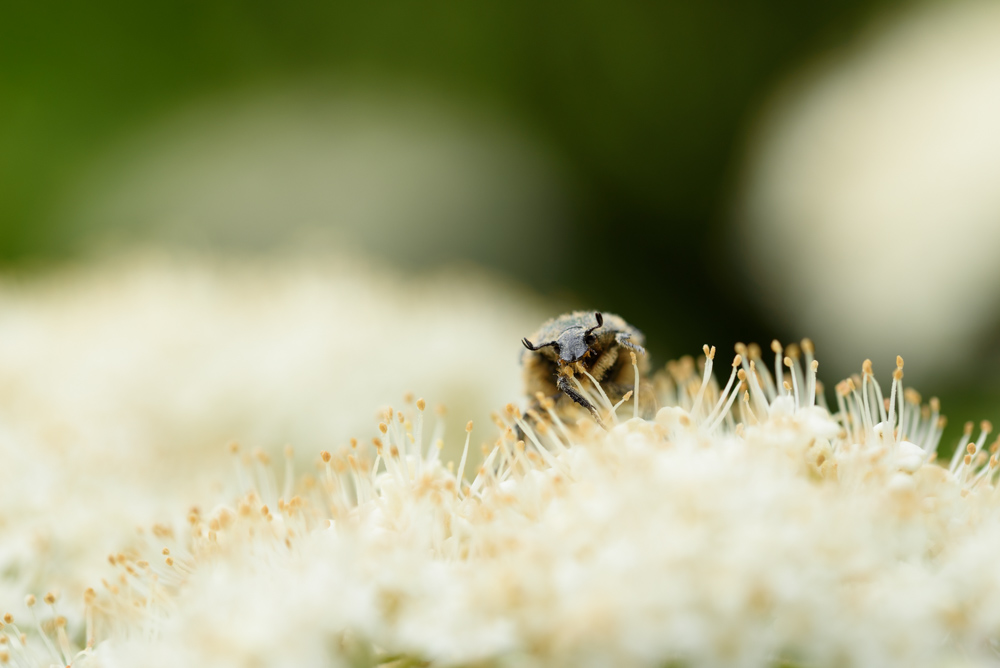 This tree grows to about 10 to 15 meters in height, so it seems to be quite large.
The tree I photographed was tall enough to be observed, and it was apparently a young tree.
Even so, there were quite a lot of flowers and pollen.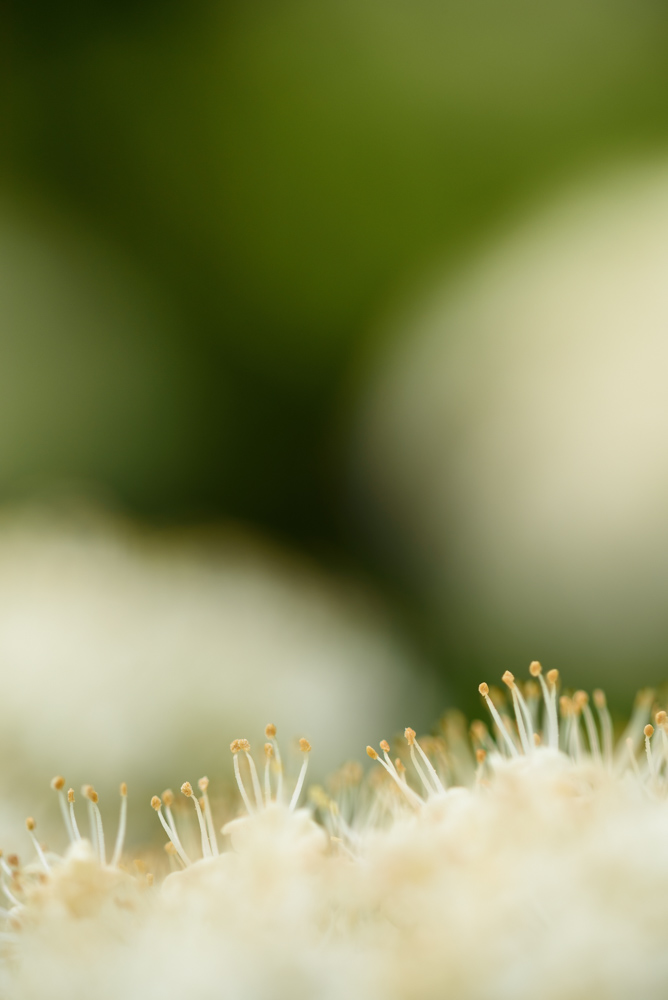 The bee here is also hard at work collecting pollen.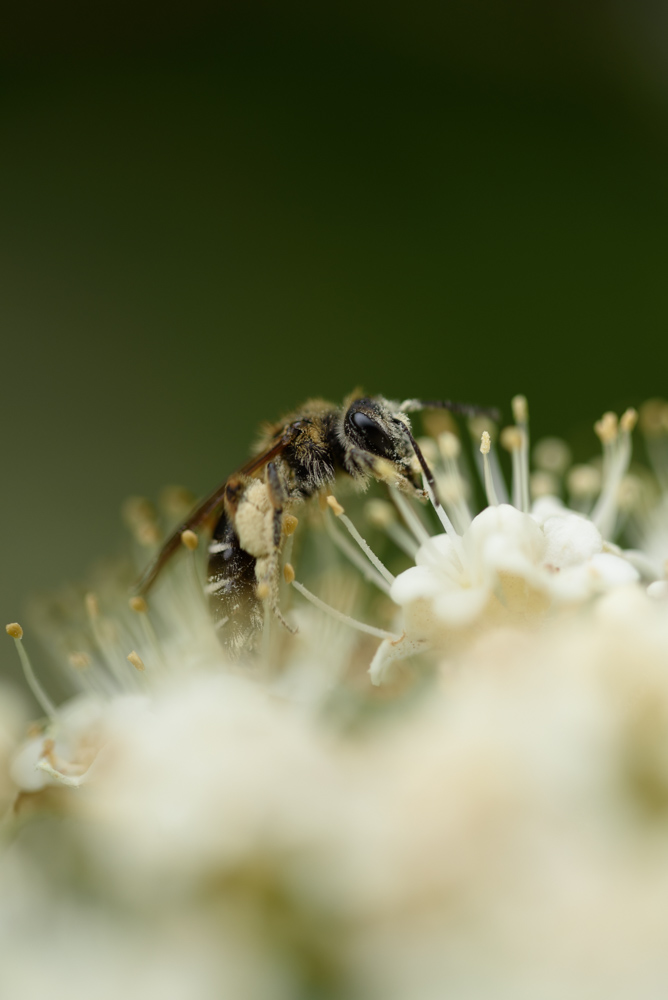 I don't know what kind, but it is a pretty big ant.