キャンプ場 / Campsite
An empty campsite. The setting sun shines in and the atmosphere is good.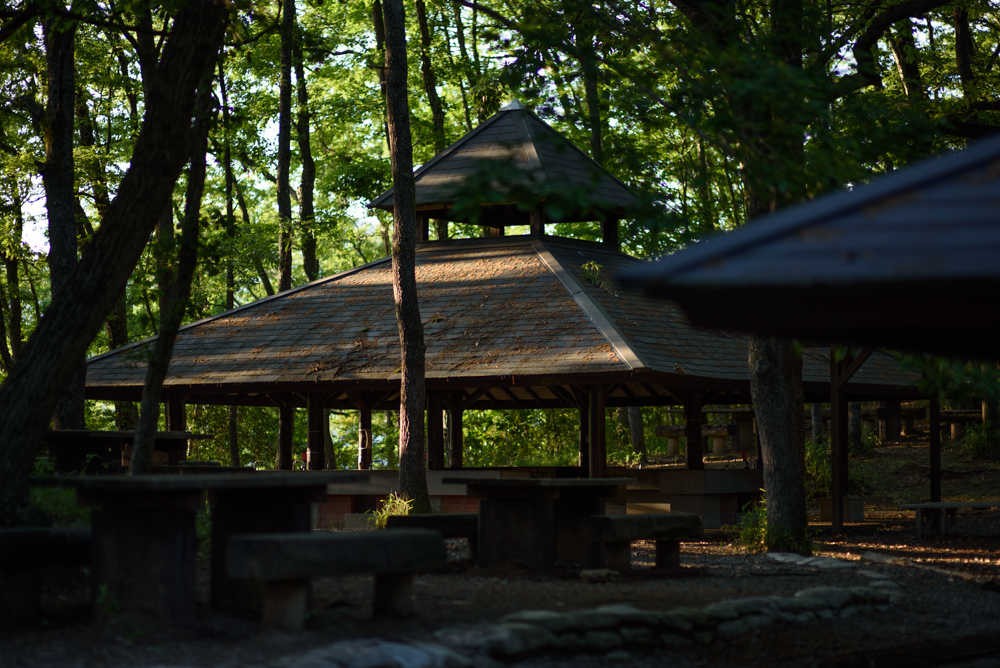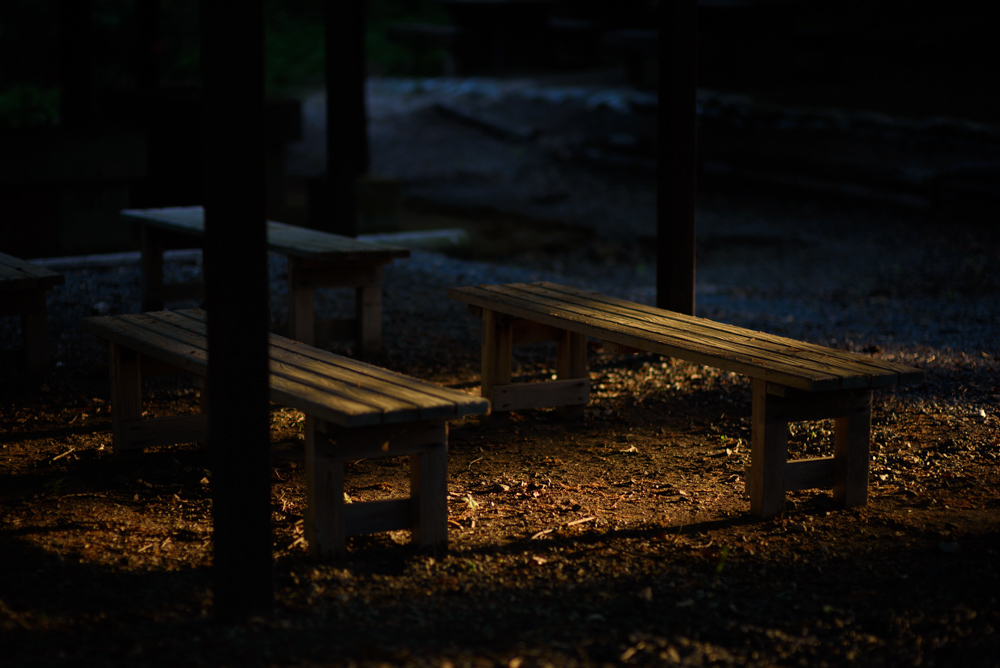 A woodpecker's nesting hole.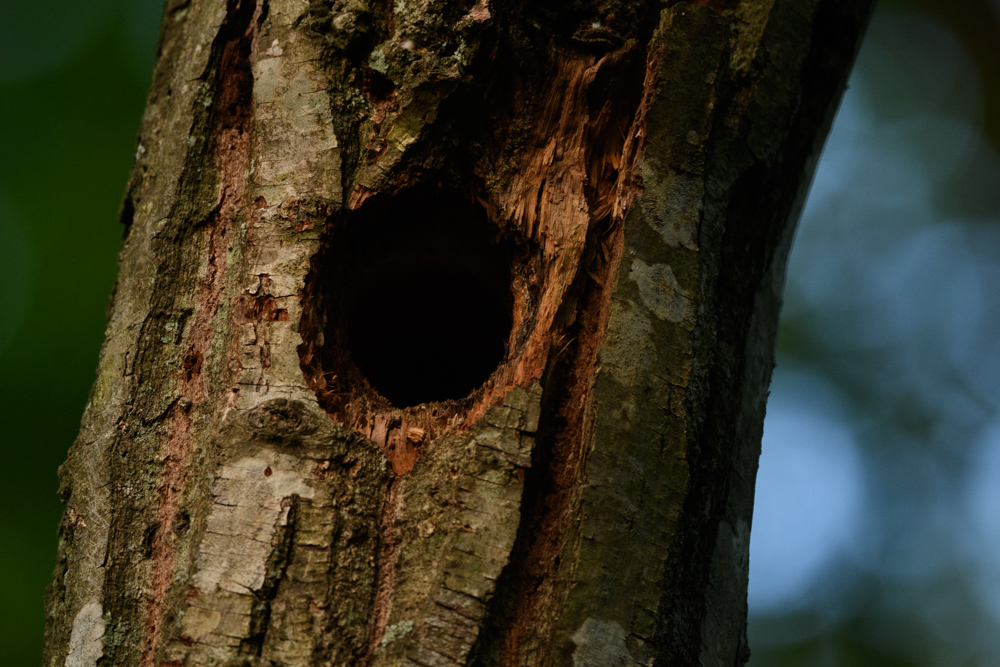 This is a clump of plants that I saw on the road, not related to the campsite. Grass and ivy clung to some trees, giving them a monstrous appearance. I used the morning haze as a backdrop for the HDR.