ニュウナイスズメ、ツリスガラなど / Cinnamon Sparrow, European Penduline Tit, etc.
To many people, sparrows are all the same, right? But there are different kinds of sparrows. Cinnamon Sparrow is one of them. They come to western Japan during the winter season.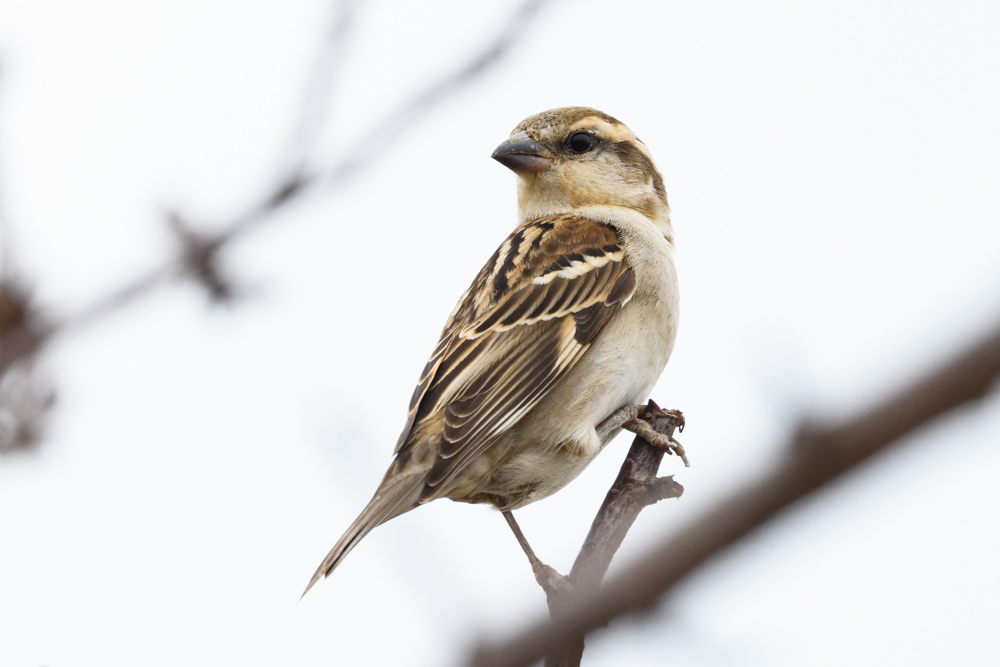 What's the difference? You may be wondering. It's different.
These are sparrows.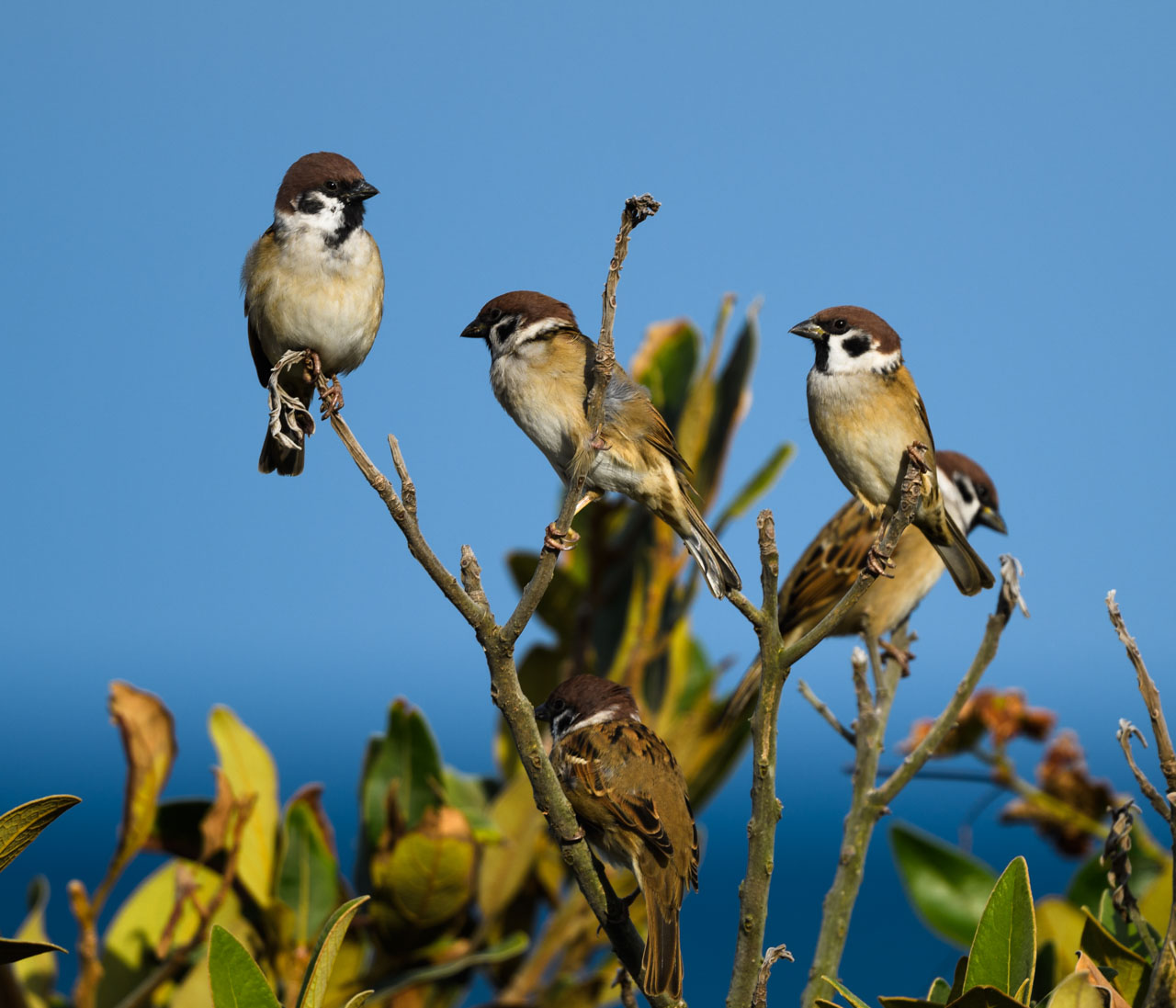 I put it out there myself, but I thought for sure it was totally different. Like the cheeks, or the black area under the beak. The head is not brown, the eyebrow spots, and so on.
As a matter of fact, the Cinnamon Sparrow at the beginning of this article is a female, which is one of the reasons why it looks quite different from ordinary sparrows. The male looks like this (below left). The head and brownish color are more vivid, and there is no black circle on the cheek. The details are also different. Incidentally, male and female sparrows are the same color.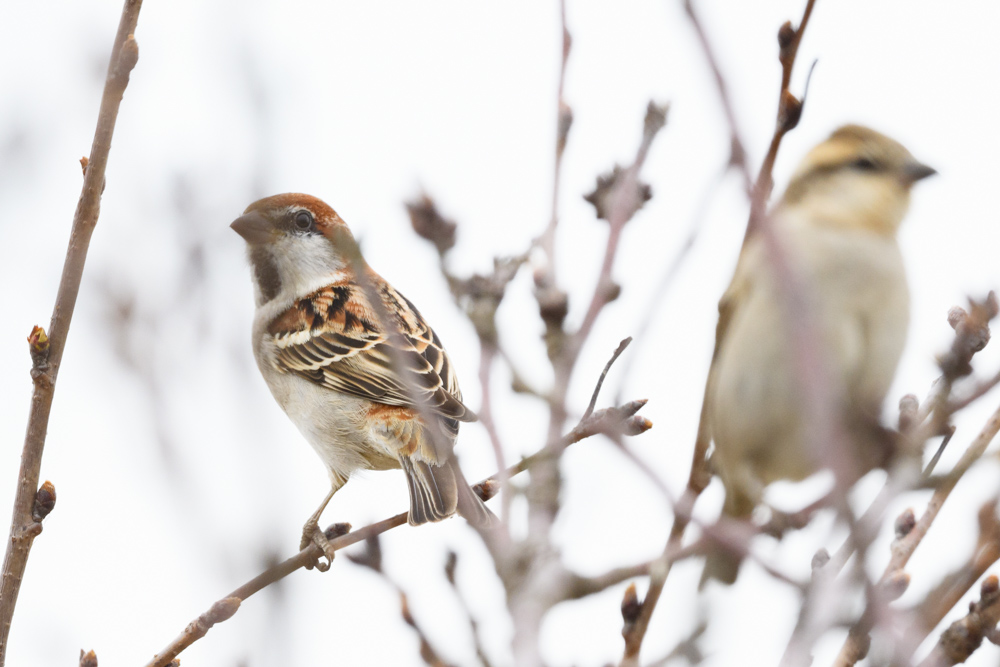 I had been visiting the same spots from time to time in search of Cinnamon Sparrows, but I was about to give up when I never saw any. Then, as I was driving along a farm road, I suddenly noticed a flock of sparrows beside me that looked different…? It turned out to be Cinnamon Sparrows. I was satisfied with this photographic evidence. If I had to choose which sparrow I liked better, I would say I like the regular sparrow with the cute black round cheeks like a pikachu.
A European Penduline Tit peels off its sheath in search of insects in a reed thicket. I have photographed this species in Saga Prefecture, as it is said to be common in Kyushu, but I was also able to see it in Yamaguchi.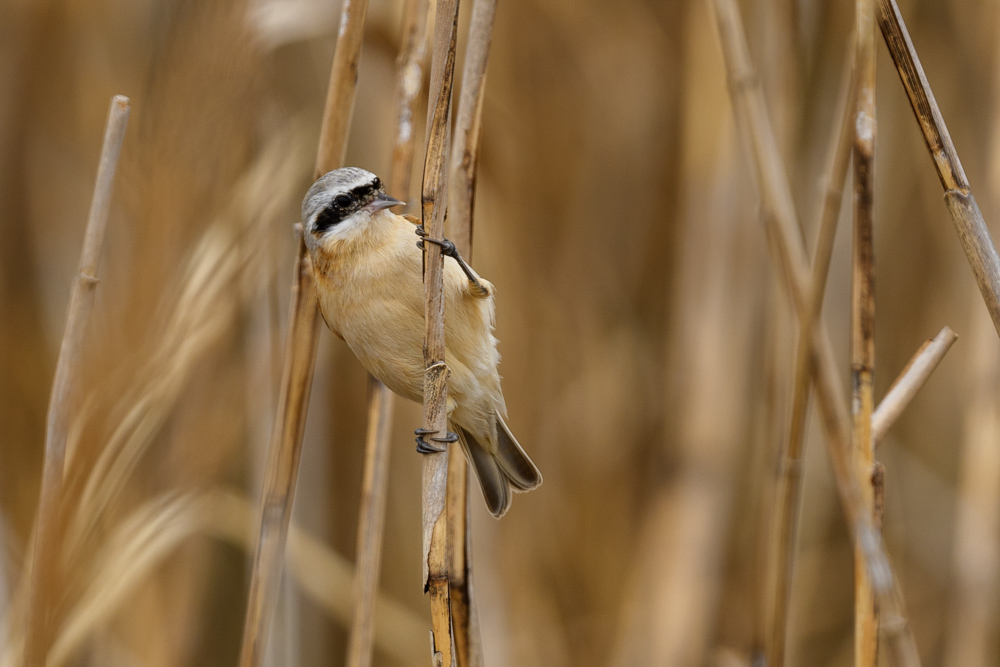 Anyway, it peels off.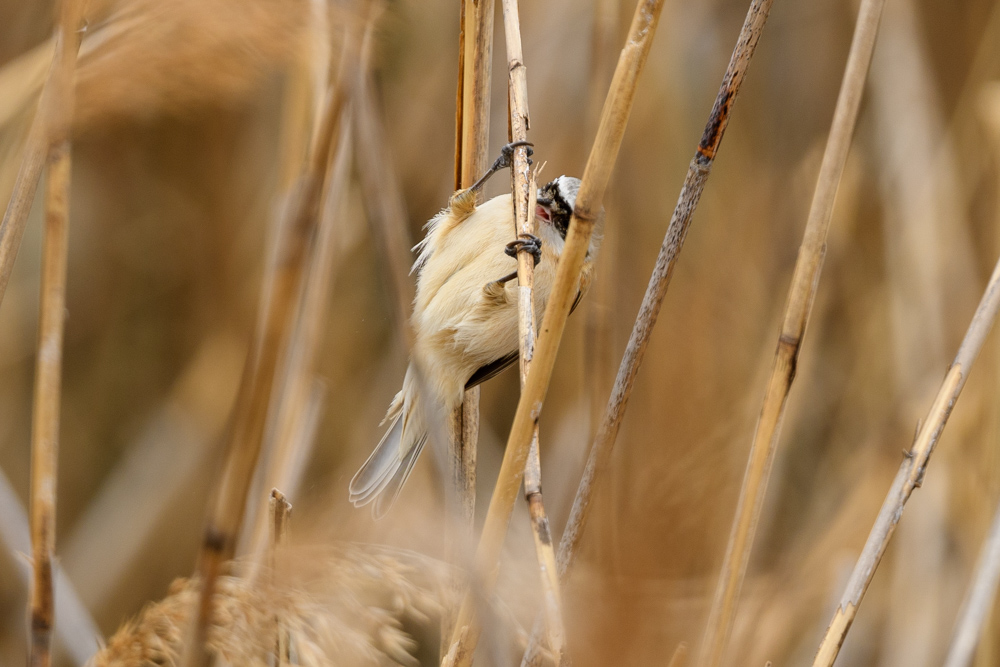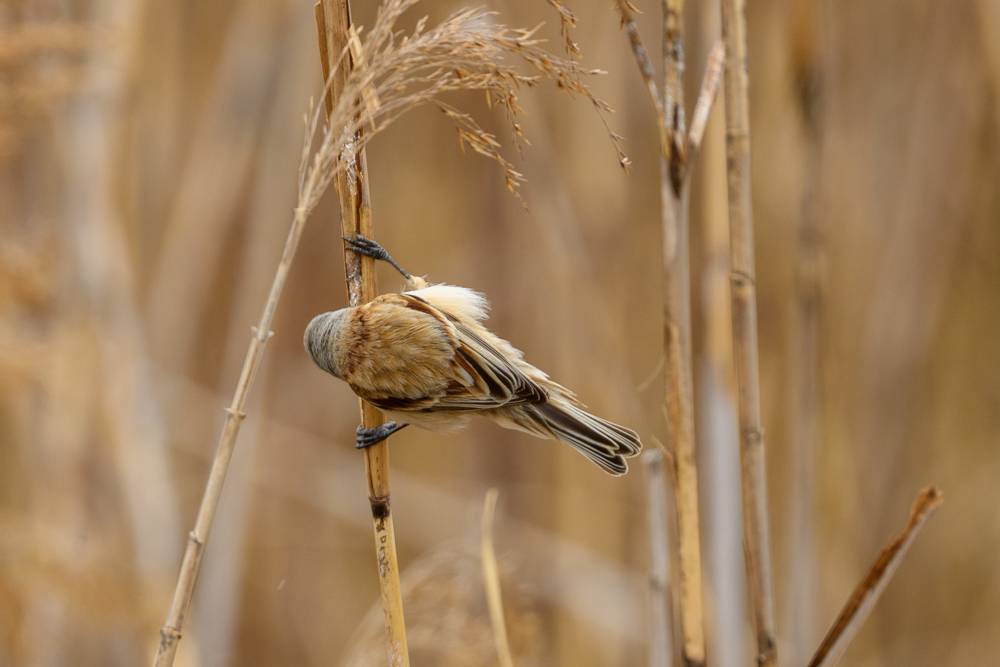 The Pallas's Reed Bunting that appeared previous post was also there. Their body color matched the reed beds, making them suitable for this location.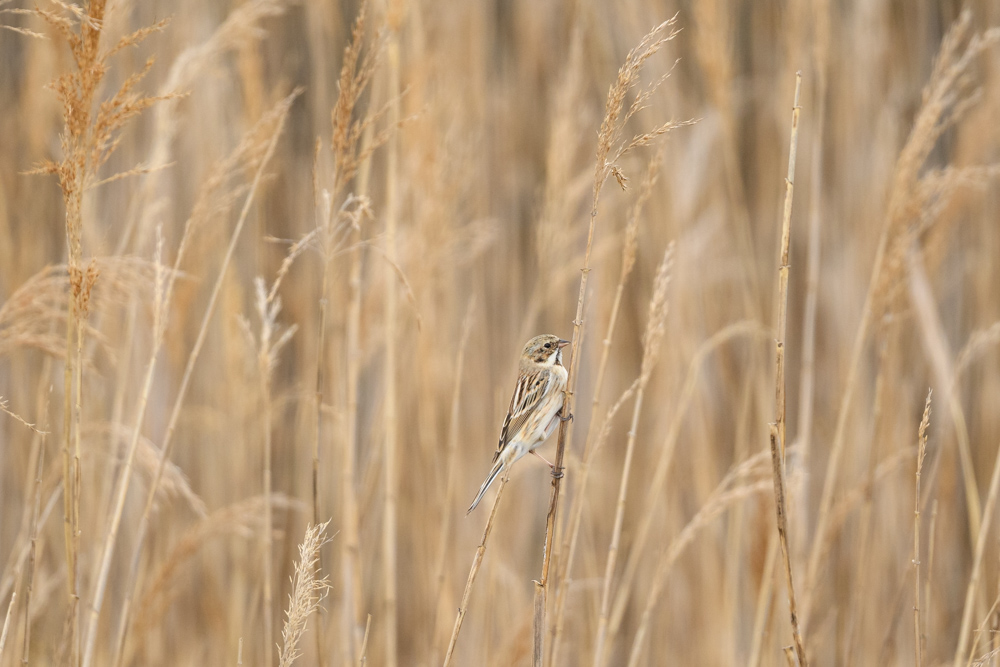 Common Reed Bunting was also there.