春の野山の鳥たち / Birds in spring fields
I came to a field near Aio to see the spring migration. The most wanted bird was the Narcissus Flycatcher, but a variety of winter and summer birds showed up.
First of all, an Siberian Stonechat. In Yamaguchi Prefecture, many of them appear during the autumn migration season, but I don't think we see them very often in the spring. The summer birds breed in the central Honshu area and northward, so this area is a route for them.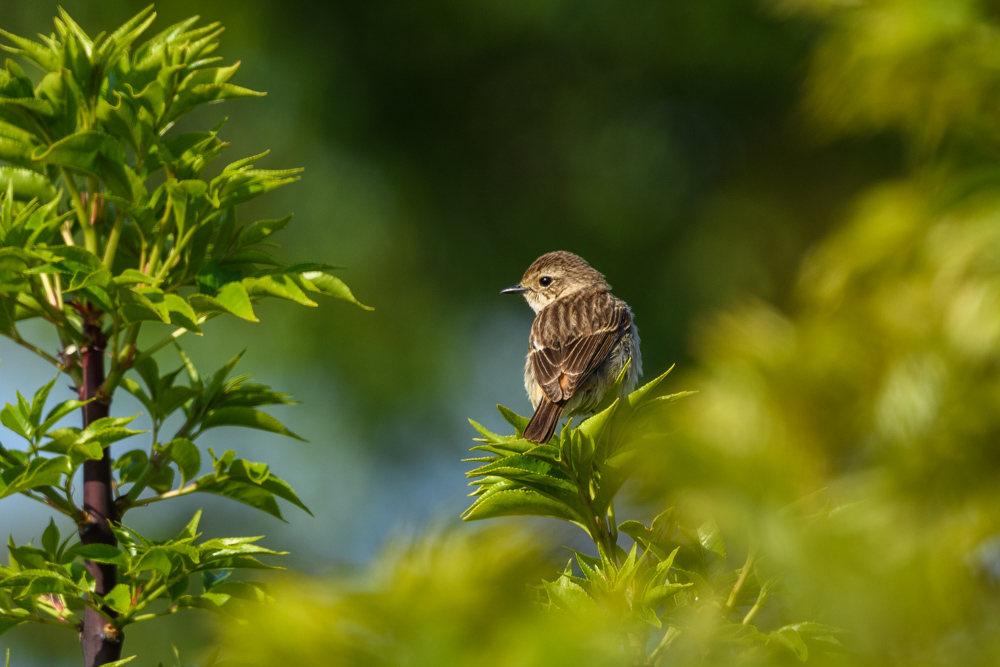 Next up was the Asian Brown Flycatcher. I always forget the identification point of this group and get lost.
I judged it to be a little tanager based on the whiteness of its eyes, its relatively long bill, and its whitish belly. This bird comes to Japan in summer.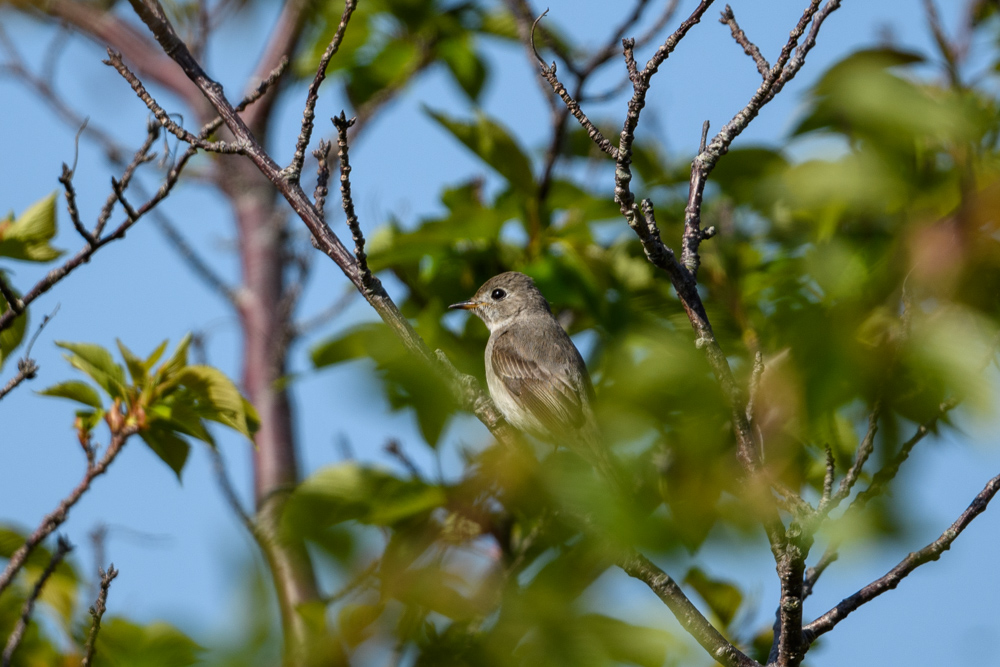 A Black-faced Bunting at a considerable distance. Black-faced Bunting is considered to be seasonal migratory drifters mainly in Japan, and are said to migrate to the highlands north of Honshu in summer. This individual may be leaving for somewhere in the future.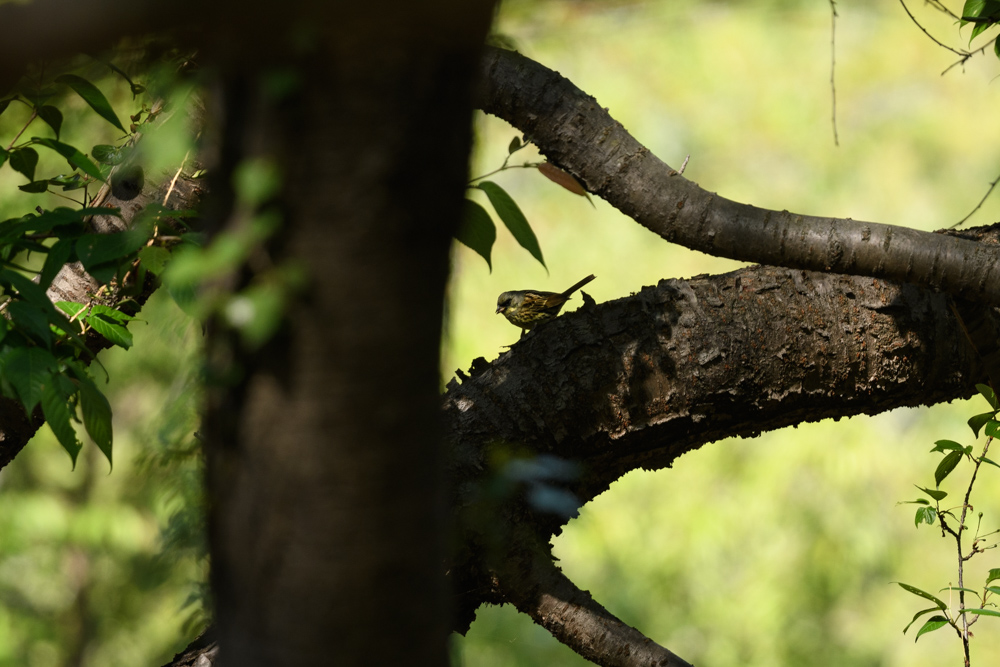 A representative of summer birds? I was also able to see a Narcissus Flycatcher. Although it flew around rather close to us, it was not a good photo opportunity.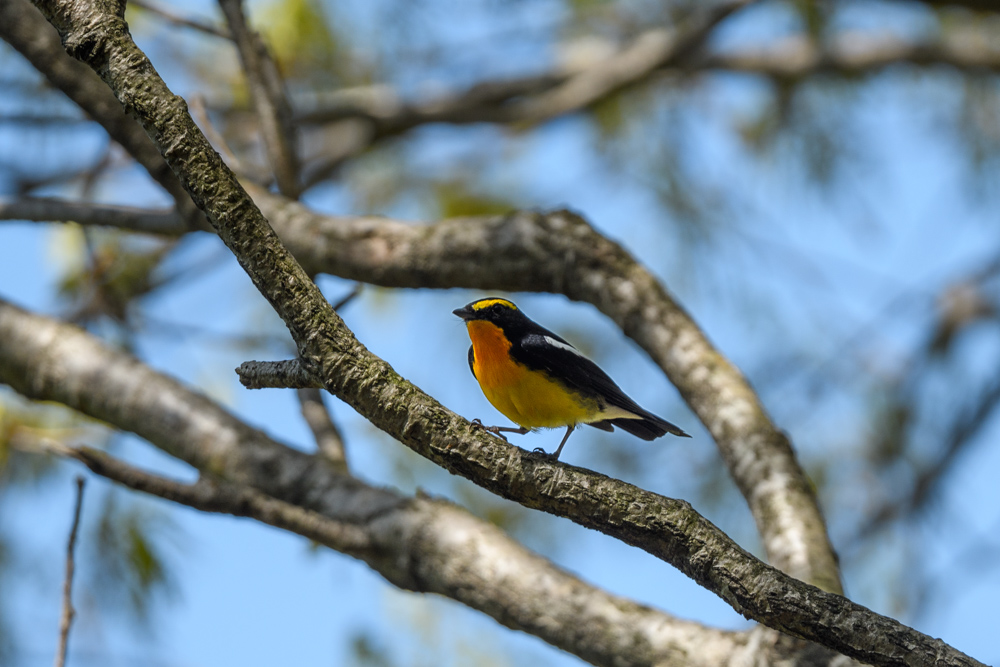 This is a group of winter birds leaving Japan.
There were many Pale Thrushes, but there was also a Brown-headed Thrush.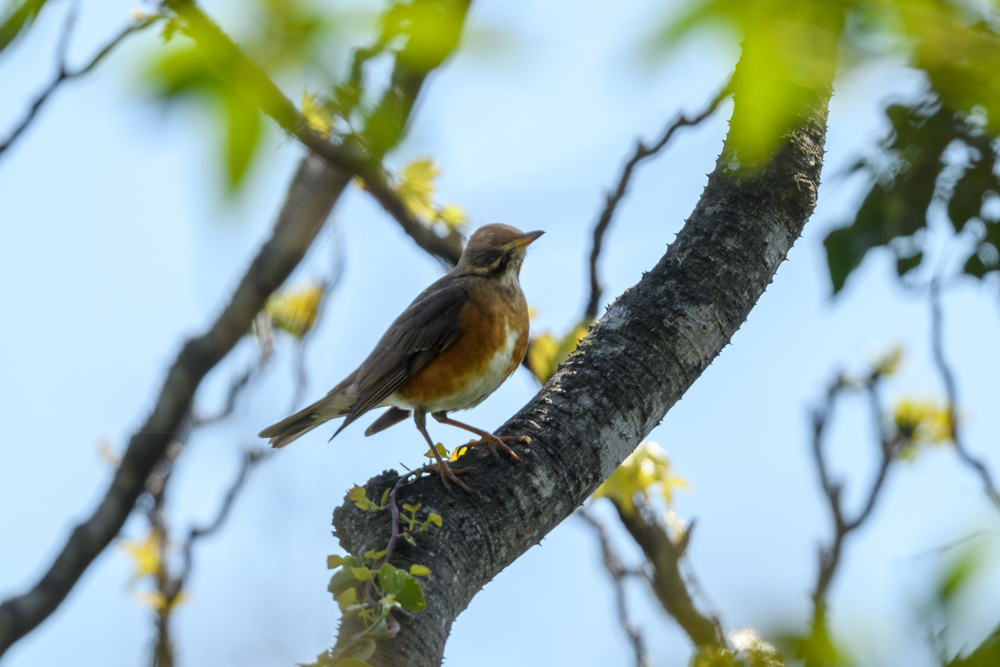 A winter bird, Brambling. Please make sure you have enough to eat.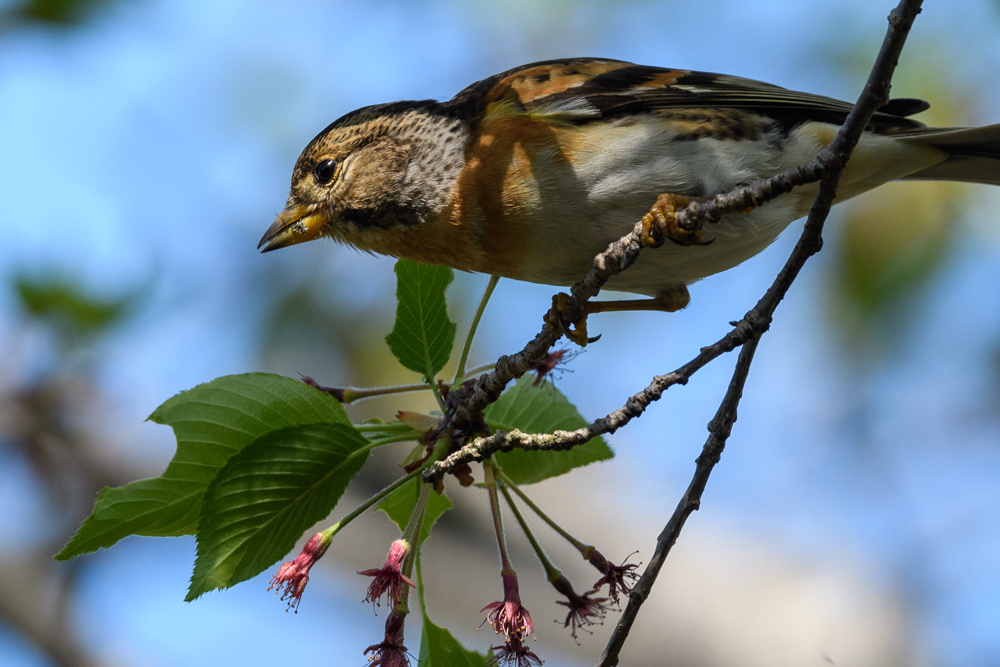 Lastly, from the resident bird group, a Varied Tit. It caught a magnificent caterpillar.
Every time I think about it, birds have quite large mouths in relation to their body size (compare the size of their mouths to the size of human mouths for balance). It is terrifying to see it from a caterpillar's point of view.