芸北 その1 / Geihoku Part.1
Early in the morning, while driving on a mountain road, I see a shadow of something crossing in the distance. I pull over a short distance away and creep up to the slope where it dives.
Can you guess what is in the picture?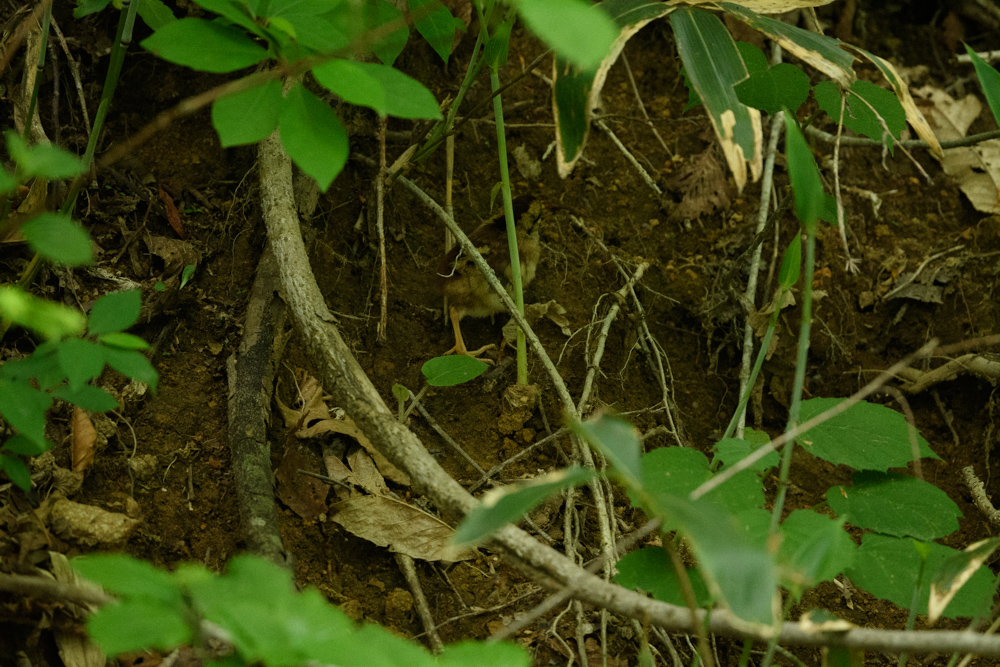 The answer is a Copper Pheasant chick.
They are so motionless that if you take your eyes off them for a moment, they become one with the ground and you can't tell where they have been. I think it is an instinctive behavior to avoid detection by the enemy, but sometimes they can't stand it any longer and start jerking and squawking (calling for the parent bird?). It is a little bit cute.
From the point of view of the chicks, this is a matter of life and death, so it is probably not the time to be talking about how cute they are.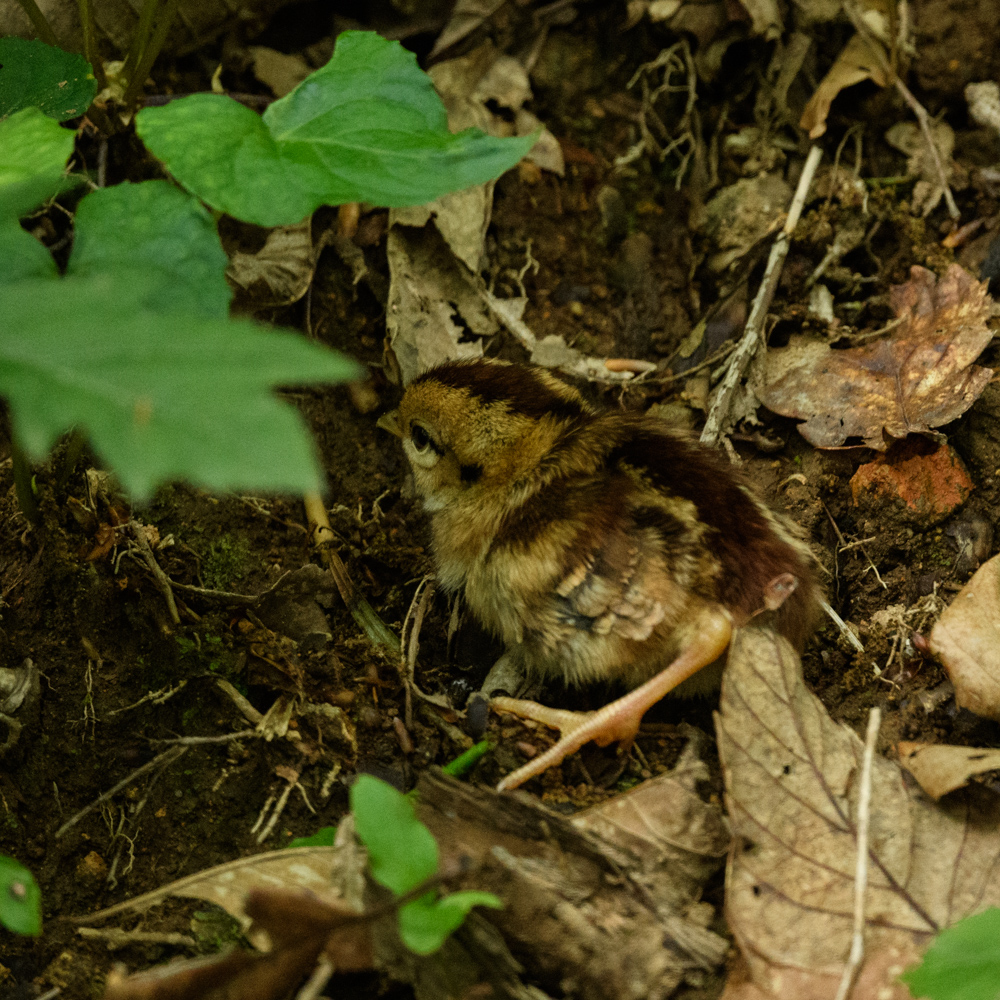 There appeared to be about three chicks. The mother bird must be nearby…so I looked for her carefully, and to my surprise, she was right in front of me.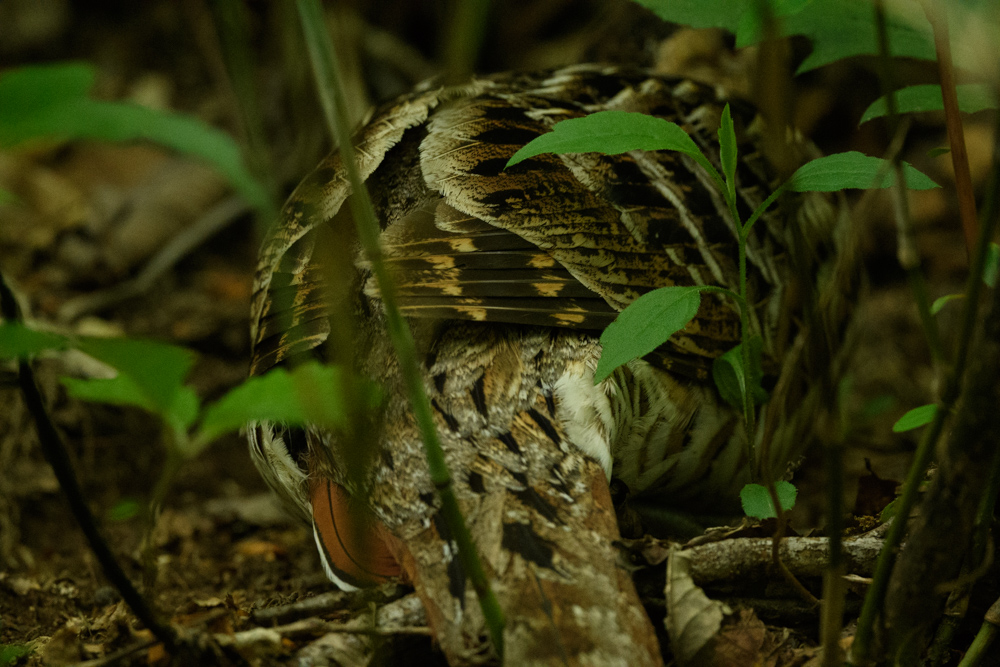 The mother bird is indeed very thorough and never moves. Even when the chicks occasionally call out, they don't move an inch. If it were one bird, it would surely fly away, but since it was with its young, there was no other option but to become a stone.
I thought it would be stressful if they were too close, so I returned to the car and watched them, but they did not move at all. I left, impressed that they need this level of alertness to live and leave offspring.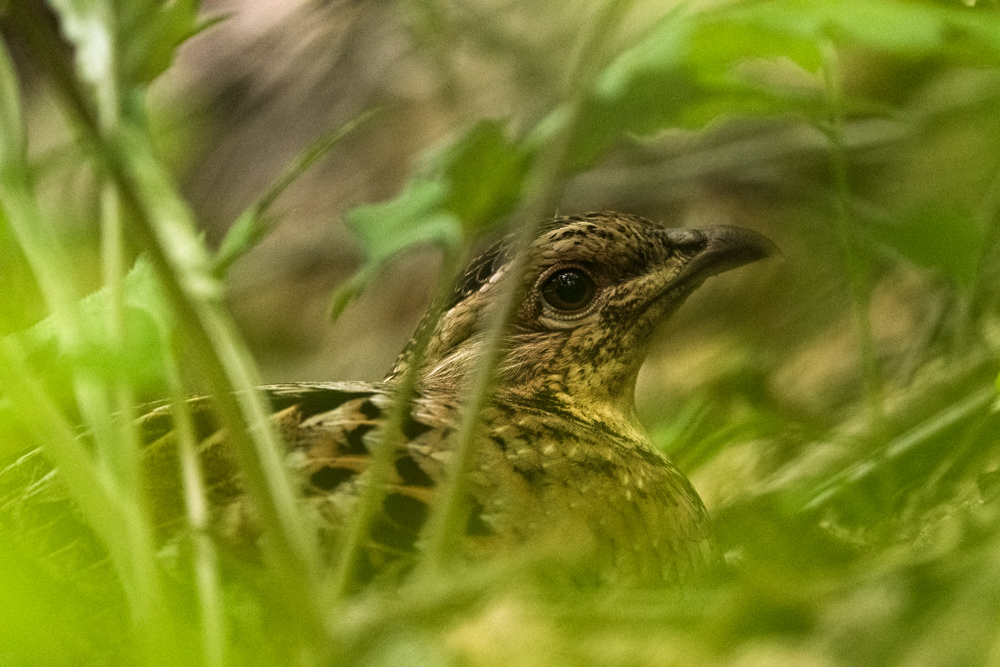 I moved around a bit and was walking again when I felt a squishy, unpleasant sensation.
I wondered what it was, but it turned out to be an overturned mole. Why was it lying dead on the ground here? It was a morning when I encountered two unusual things: a Copper Pheasant and its young, and a mole.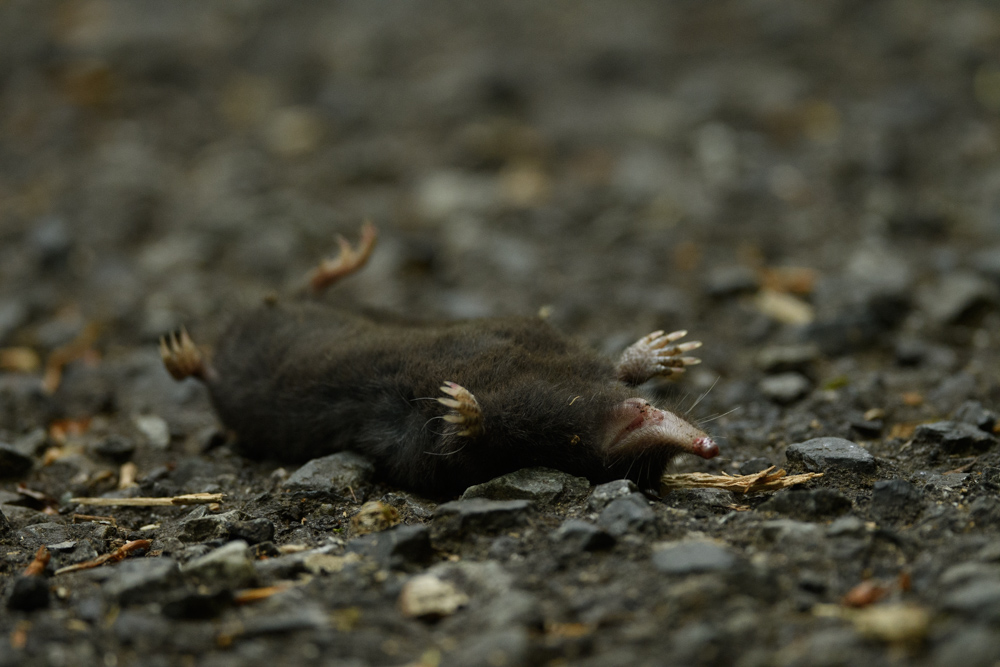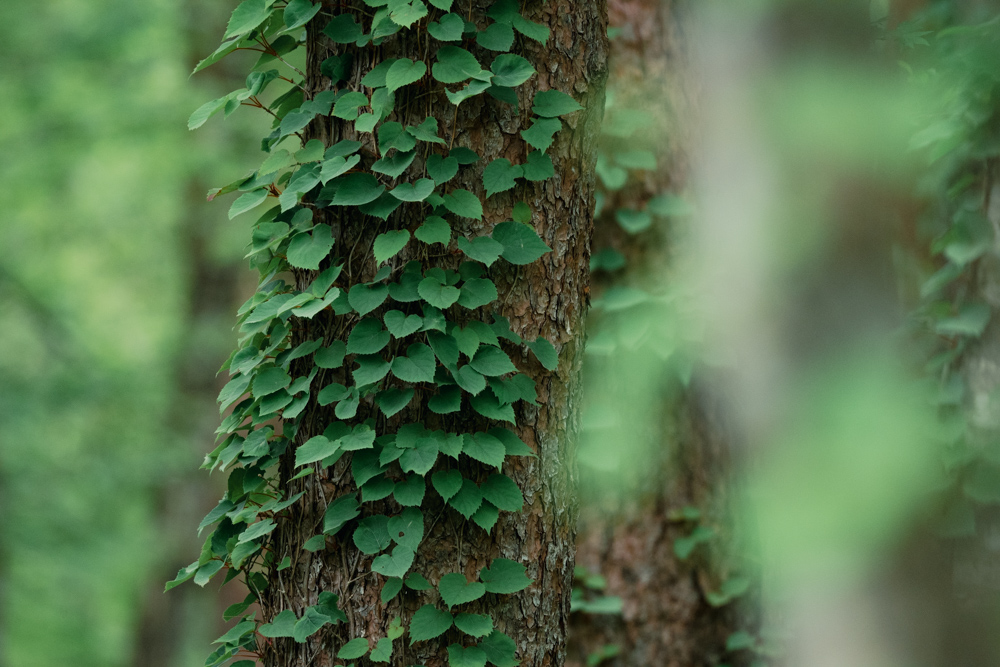 This is the time of year when many people come to see Ruddy Kingfishers. They have not yet decided where to nest, but I was able to see them. Ruddy Kingfishers are nice, but I like to observe various things, so I did not stick around that much this time.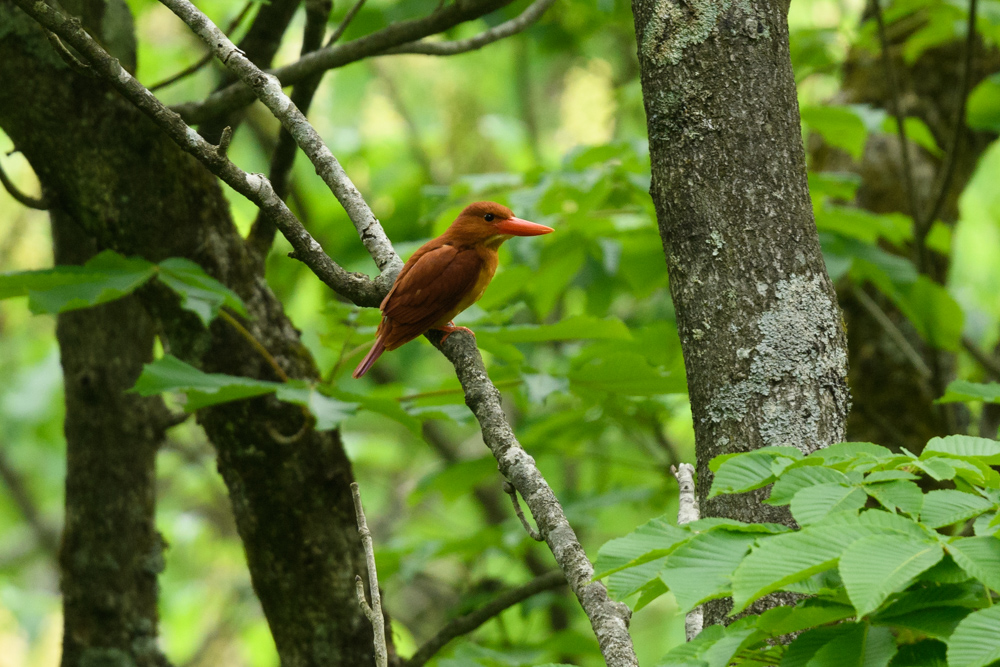 There were many jays actively flying around. They appeared to be a pair, but there seemed to be more than two.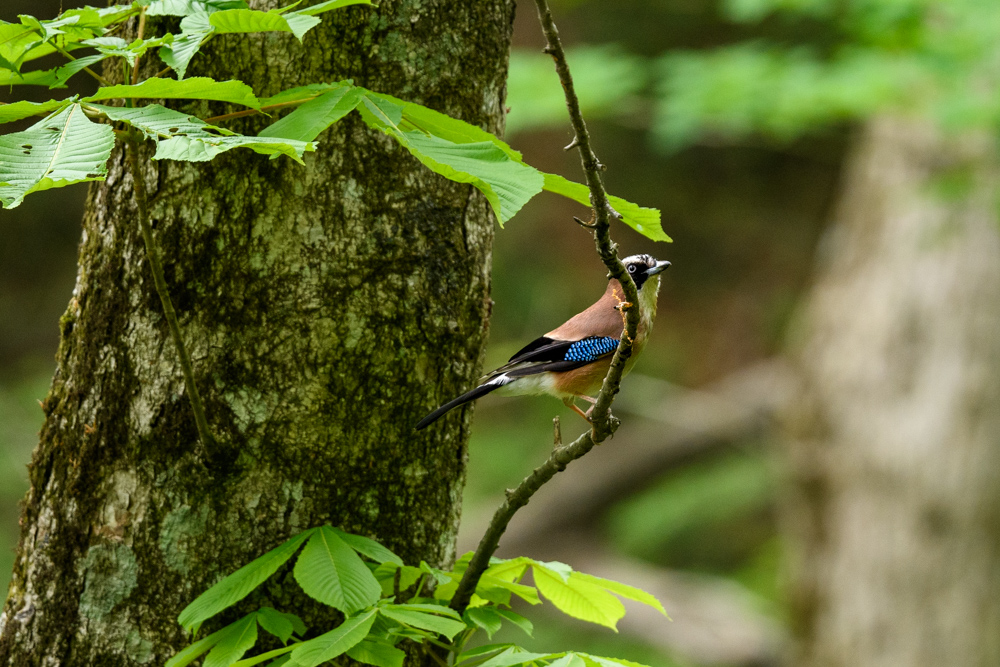 I wanted this metallic blue jay feather, so I searched around. I couldn't find any.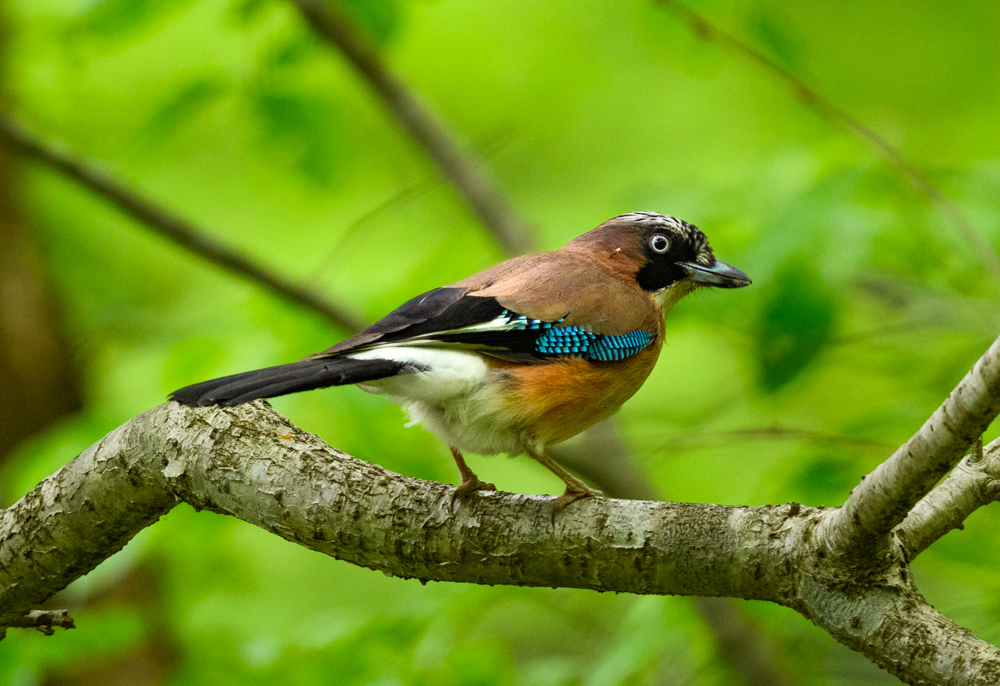 White's Thrush.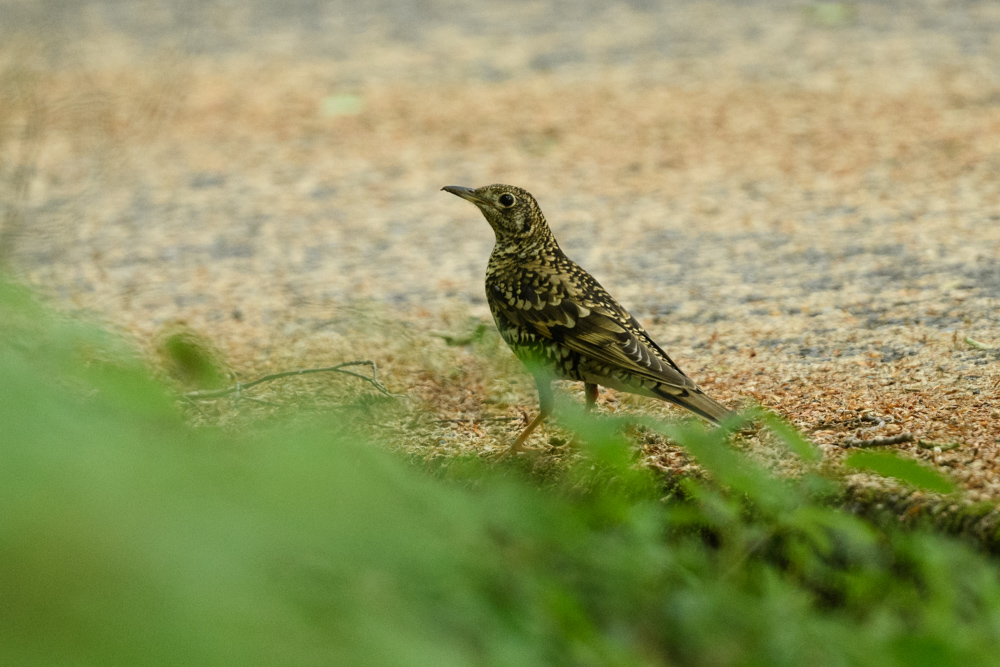 A Japanese Tit catching a moth.