深度合成 / Focus Stacking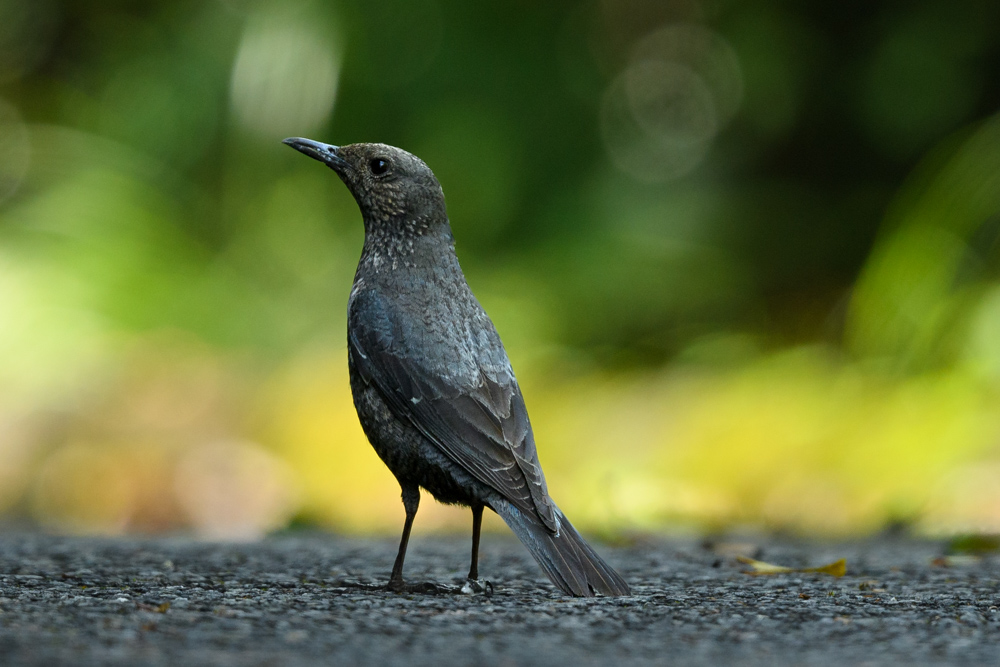 Recently, I started collecting feathers. When photographing birds, it is difficult to pay attention to the ground, but if you look for them, you will find them more than you think. Adults don't often pick up things on the ground, so I think it stimulates my childish spirit.
I don't have anything that can be called a rare item yet. Many of the feathers I have yet to identify.
When I got a feather of a White-bellied Green-pigeon, it was quite beautiful with austere colors, so I tried to take a macro shot of it.
I also used some free software that allows easy focus stacking.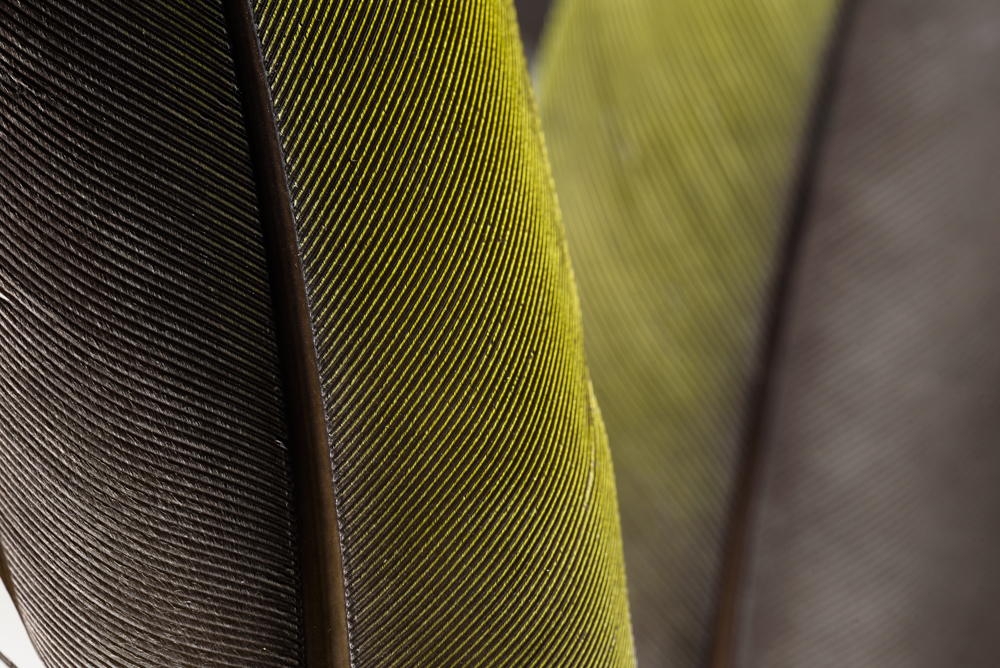 Here is the result of the stacking. Only the front feathers are stacked about 10. It was successfully synthesized.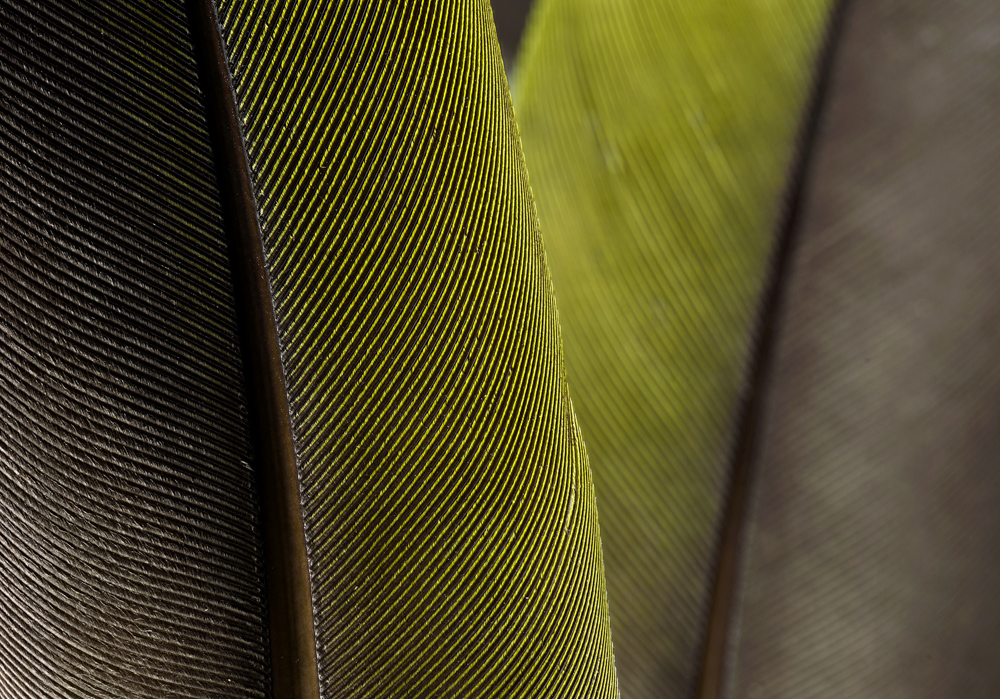 At first glance, it is difficult to see, but I would like to show this in an enlarged view slightly below the center of the image. In the single macro image, the blurring is more pronounced toward the back upper right corner. The focus stacking shows that even the edges of the feathers are sharp.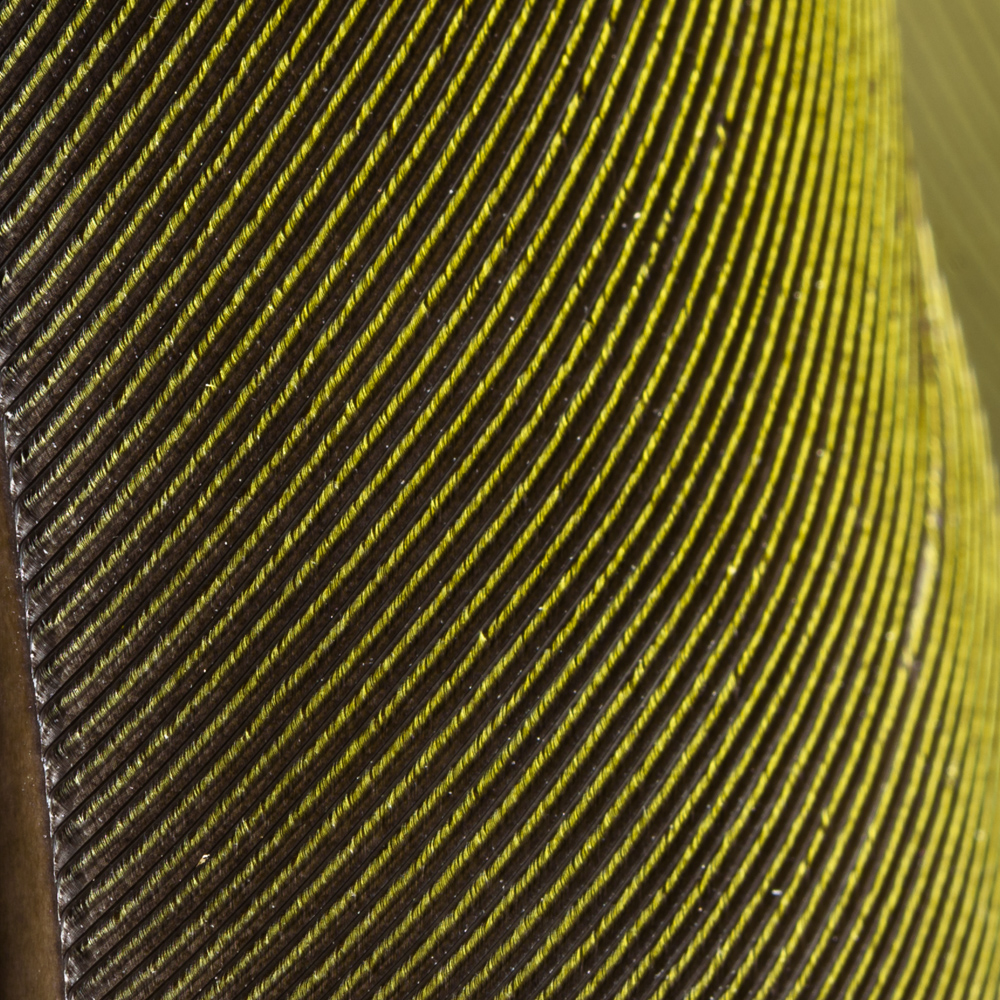 Although not directly related to the focus stacking, I observed the structure of the feathers. Each feather is covered with fine bristles like a brush.
The entire structure is connected by the contact of these bristles to the adjacent axes (?). I was convinced that this is why damaged feathers can be repaired by grooming even if they look broken. I was curious whether the tips of these fine hairs are microstructured like gecko fingers, so I investigated further. According to a very geeky and nice site that examines crow feathers under an electron microscope (even a transmission type), these hairs seem to overlap each other, but they do not seem to have the same microstructure as gecko fingers.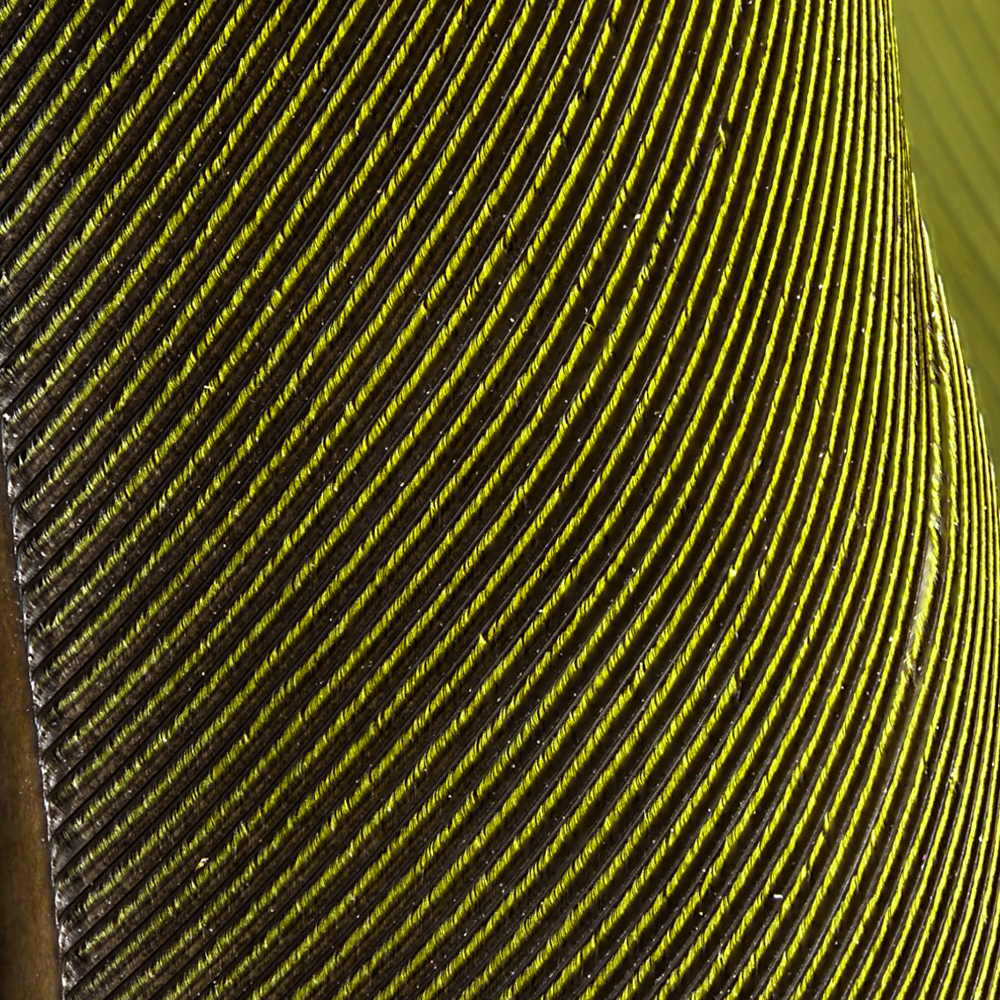 I really wanted to include the back feather in the stacking, but the amount of change in the front blur caused by the focus adjustment was too much, so I could not compose the image properly. I would like to try something else.