キジ / Common Pheasant
I had received information about a Little Ringed Plover chick that day, so I had been searching for it since the morning, but could not find it.
In the rain, a pair of pheasants, not a plover, was taking a leisurely stroll.
They were a little soaked, but their colors were beautifully captured.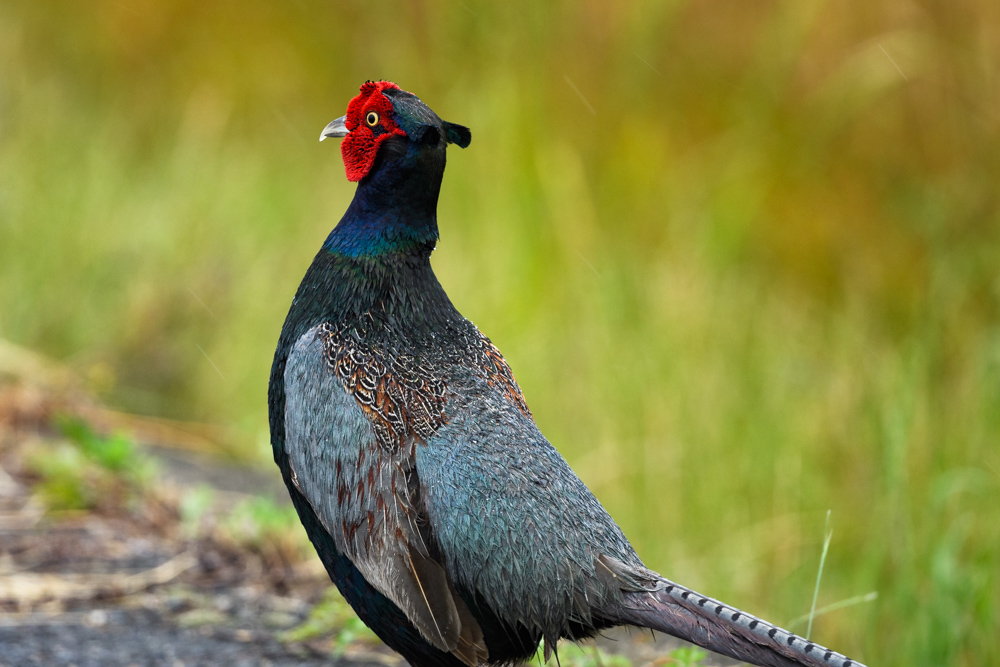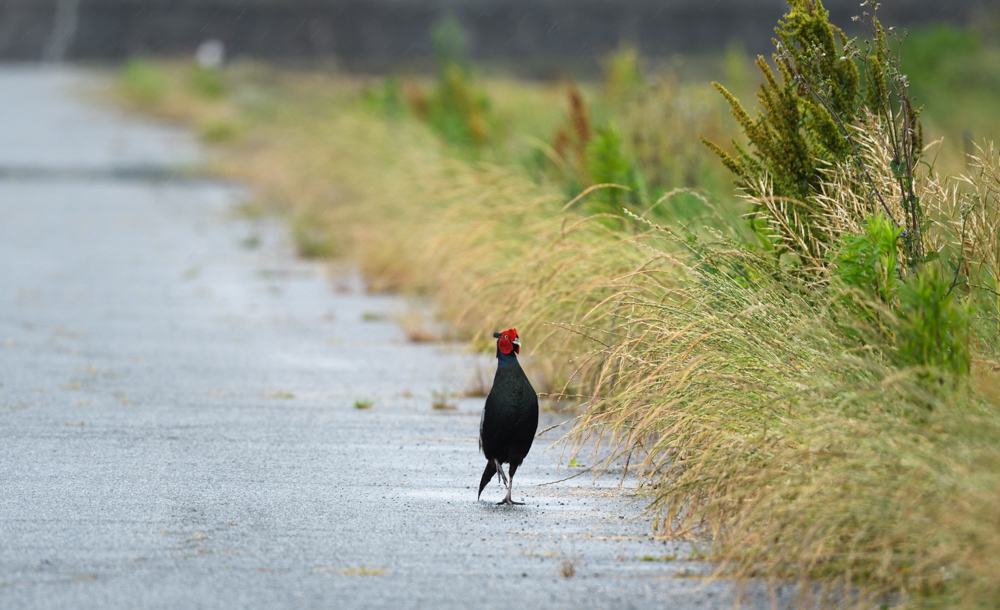 Female of Common Pheasant and Copper Pheasant are very similar. Let's compare it with the Geihoku Copper Pheasant I uploaded in the previous post.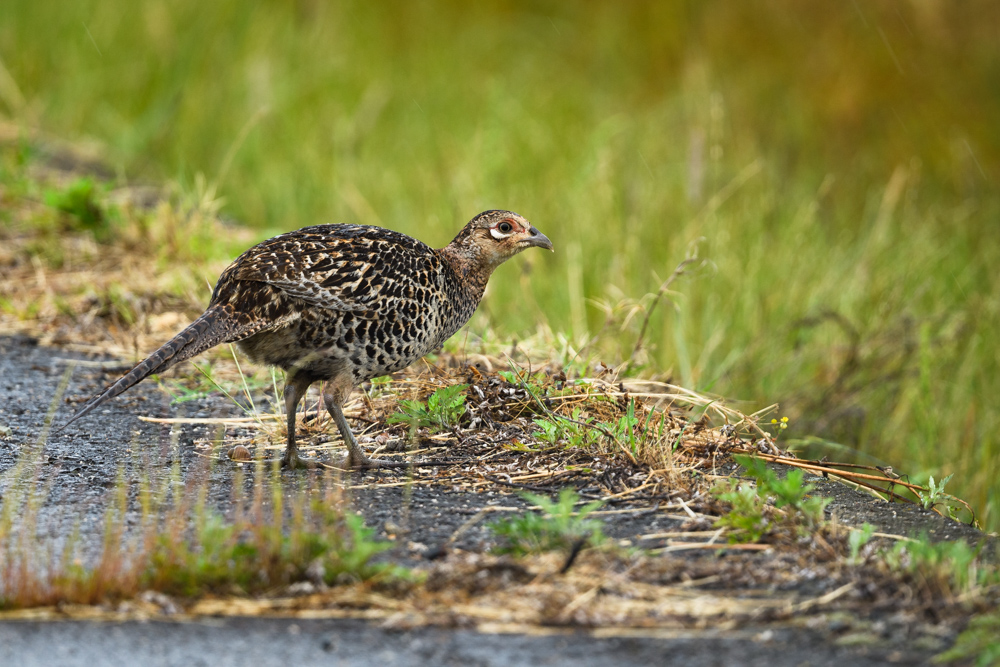 Close-up of the female Common Pheasant.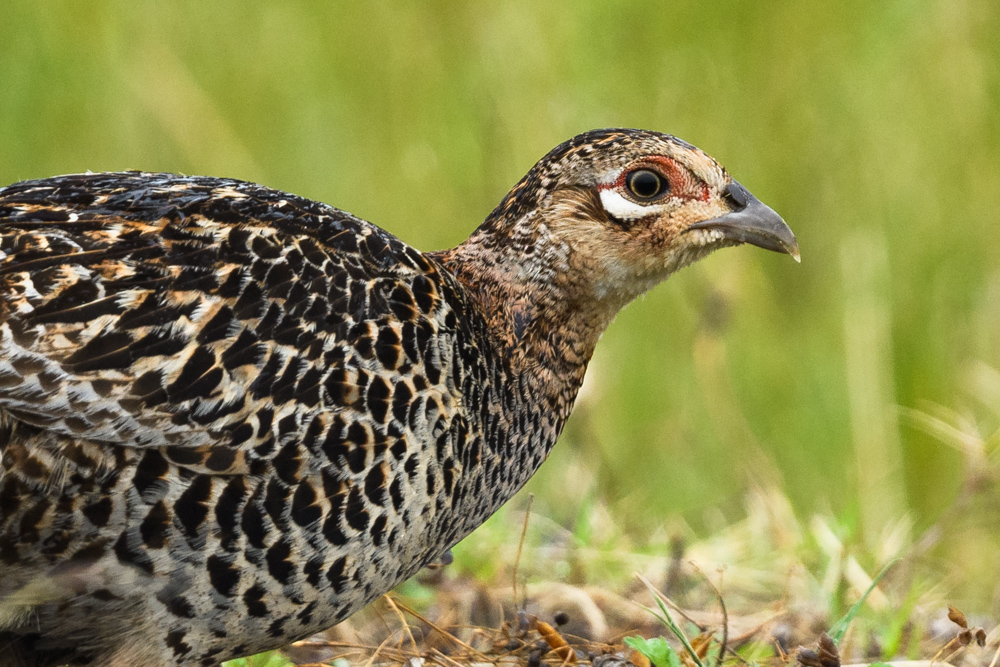 Next is female Copper Pheasant. I apologize for the poor color of this photo. I did not examine the details of it because I thought it was a Copper Pheasant based on the location where I saw it, but there are quite a few differences.
(1) The ratio of eyes to head. The eyes of Copper Pheasant are larger. Is it because they live in dimly lit forests?
(2) Common Pheasants have more conspicuous red and white spots around their eyes.
(3) Copper Pheasant's bill is relatively straight, while Common Pheasant's is pointed downward.
My impression is that Copper Pheasant has a gentler face.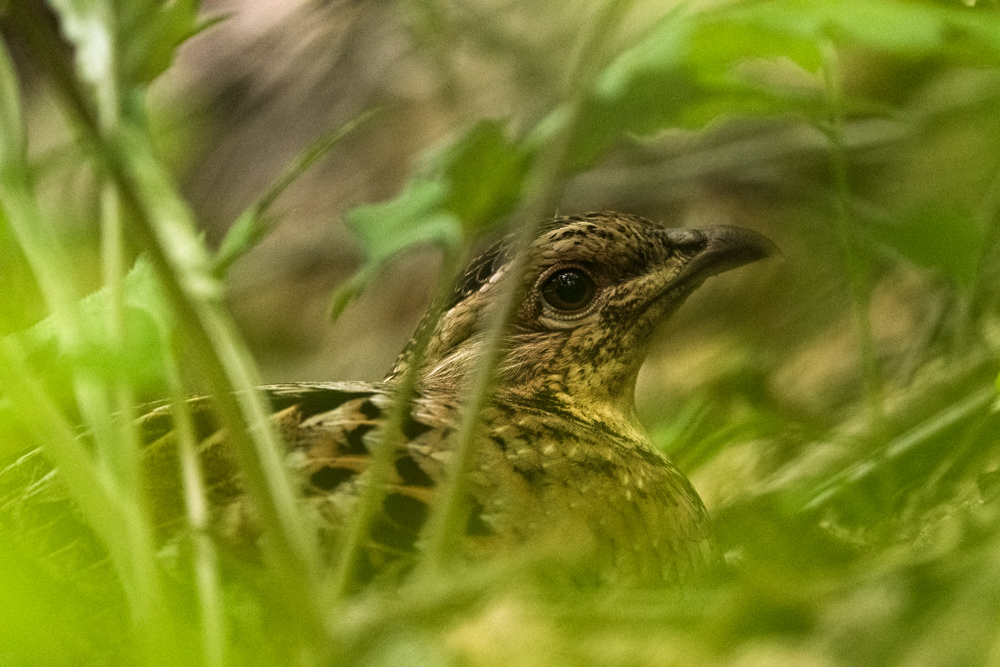 I thought there might be some individual differences, so I compared them with a photo I had taken earlier of what I thought was a young female Common Pheasant. The red and white around the eyes are the same.