サンショウクイなど / Ashy Minivet, etc.
I had spent the summer skipping birding and photography due to the extreme heat. Finally, the autumn migration was beginning, so I went out to look for Ashy Minivet and other birds. I met up with my fellow birders for the first time in a while and we had a lot of fun.
I think it was an Eastern Crowned Leaf Warbler.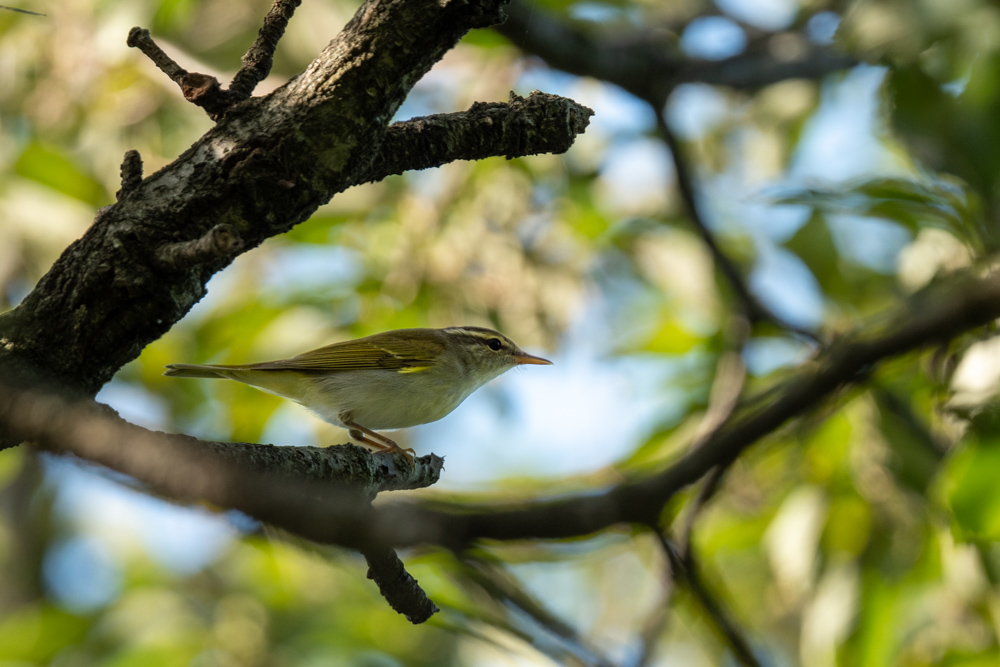 This is a different individual, but the median cephalic line, a characteristic of Eastern Crowned Leaf Warbler, can be seen.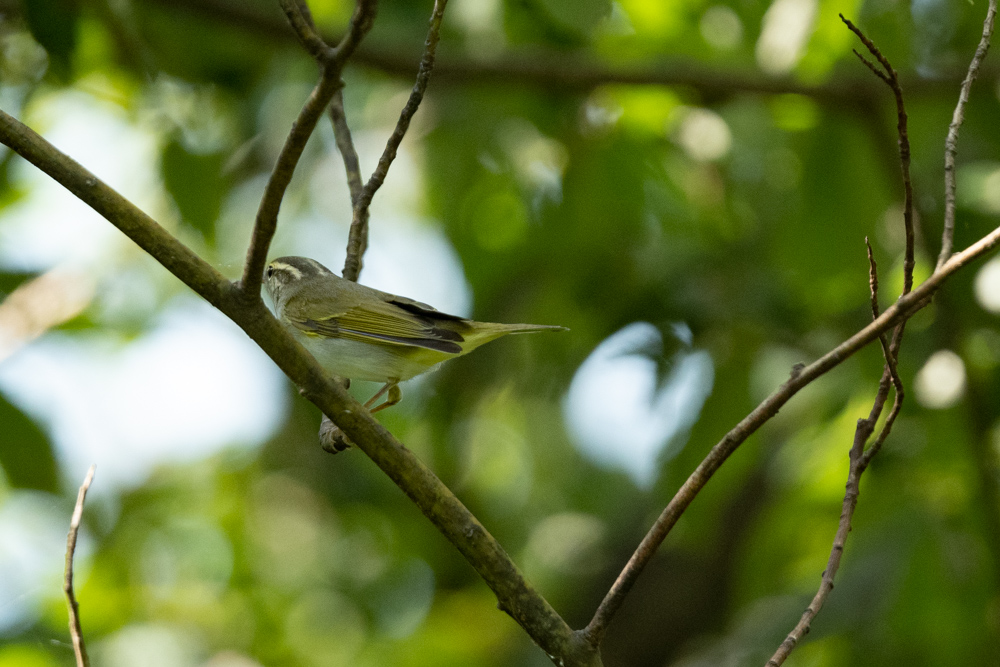 Asian Brown Flycatcher.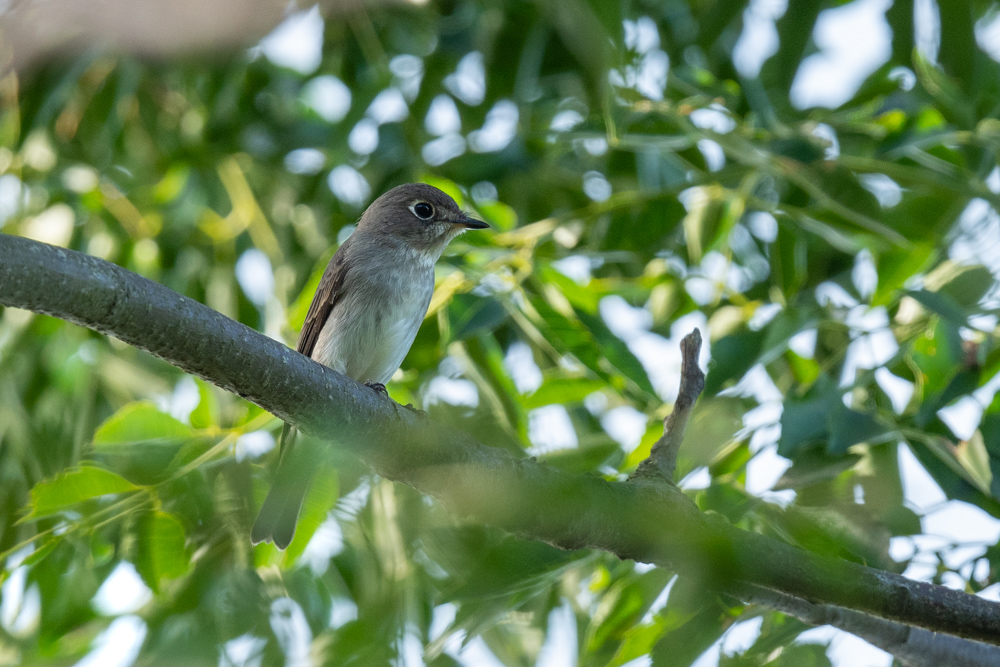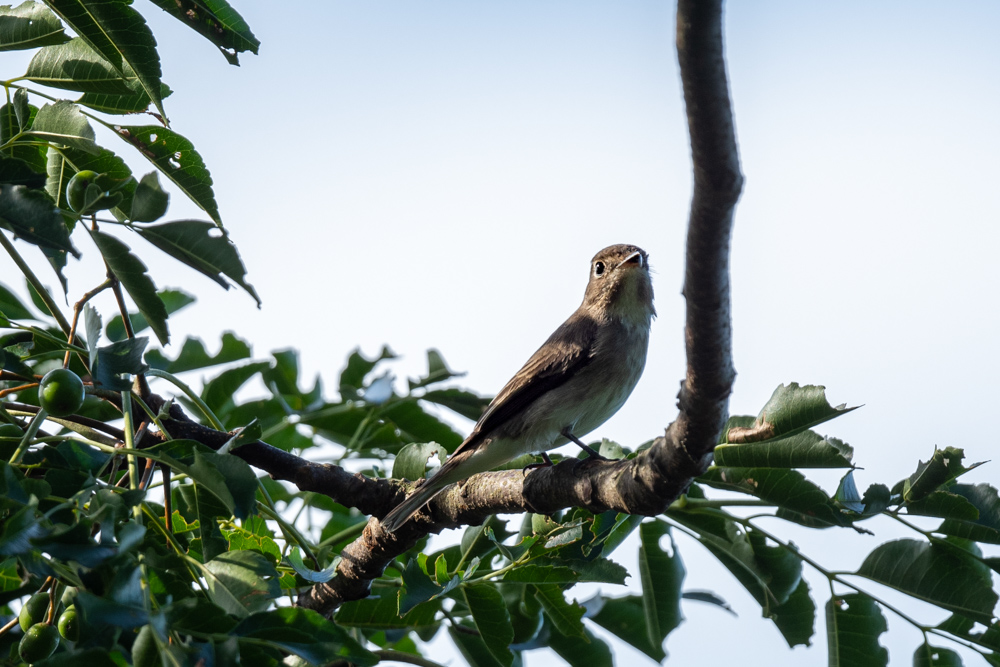 This one is hard to make out through the leaves, but I can tell from its face that it is a juvenile bird of some kind. Judging from its size and the white spots on its chest and belly, I guessed it was a Brown-eared Bulbul.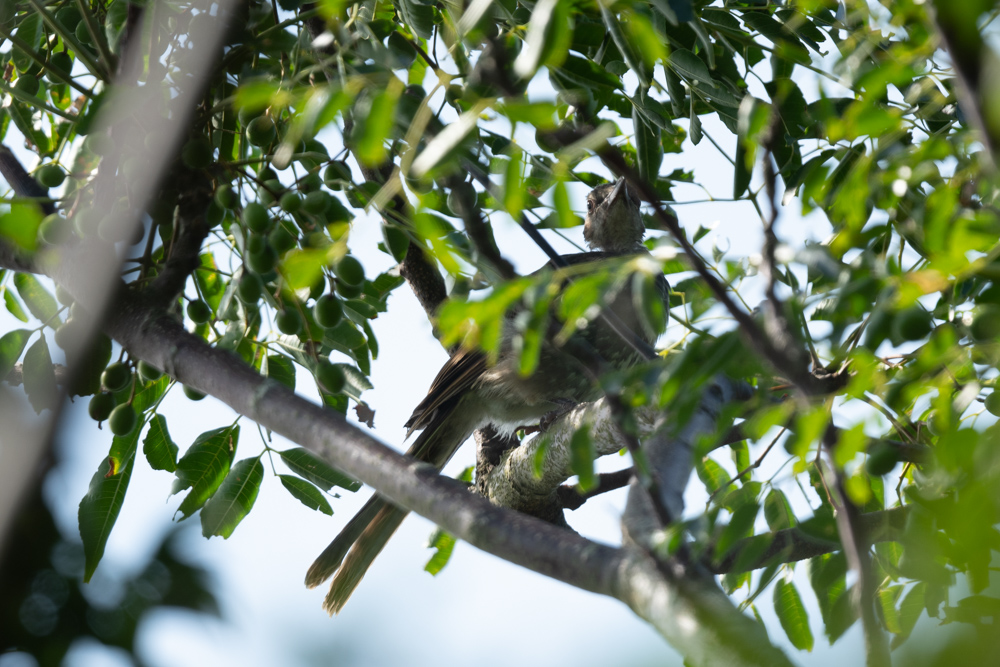 After a while, when the insects were becoming more active, Ashy Minivets we were looking for appeared in flocks. Now there were only females.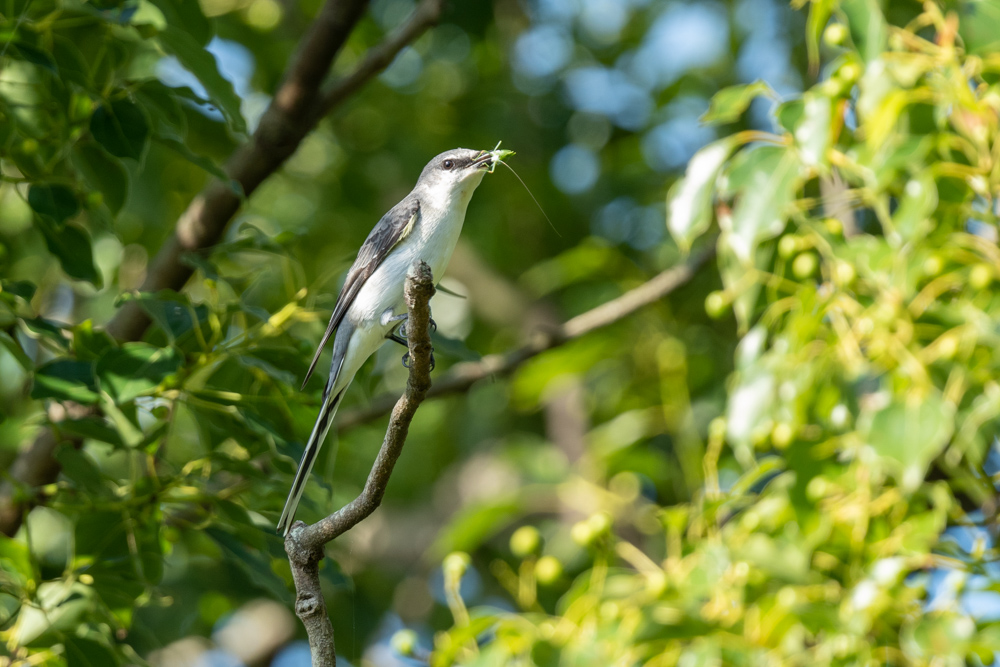 There was also a Narcissus flycatcher. It was a very bright individual, but unfortunately we could not get close to it.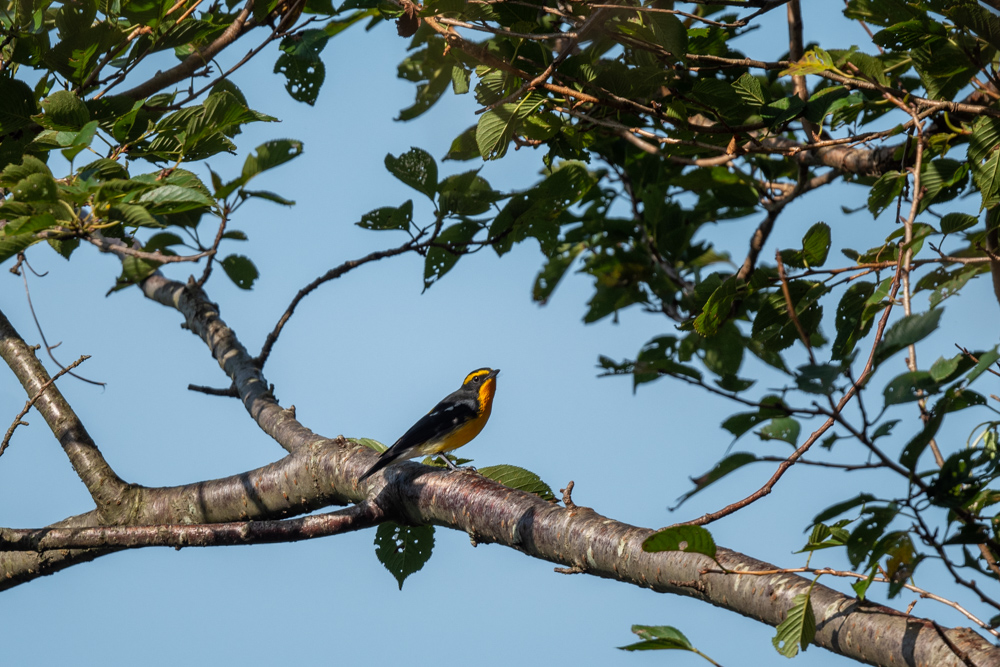 There were other sightings of Japanese Paradise Flycatcher, but none have been confirmed.
Various shots of Ashy Minivet.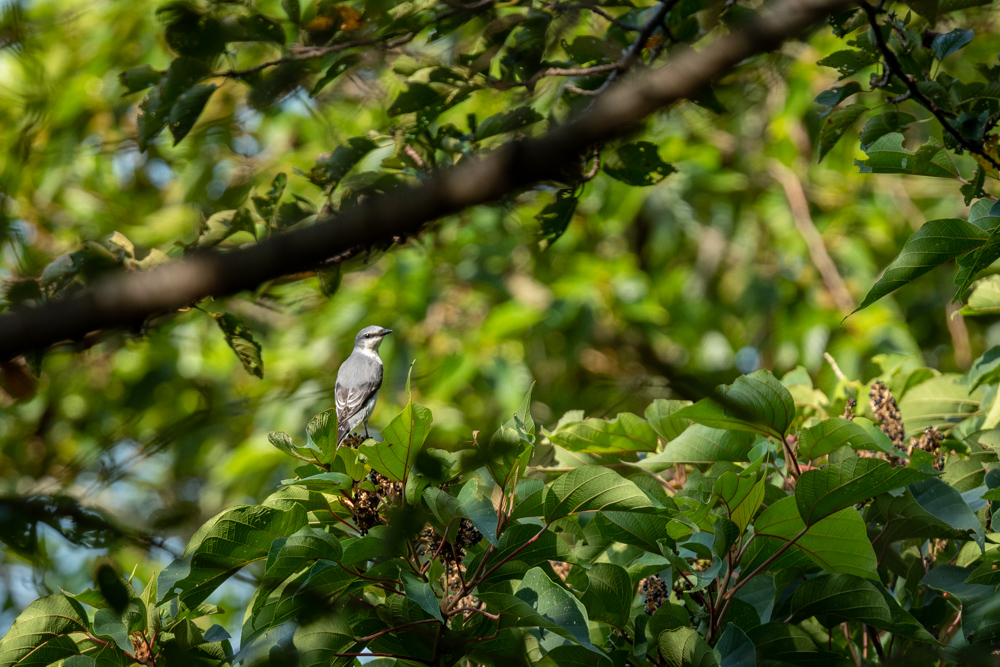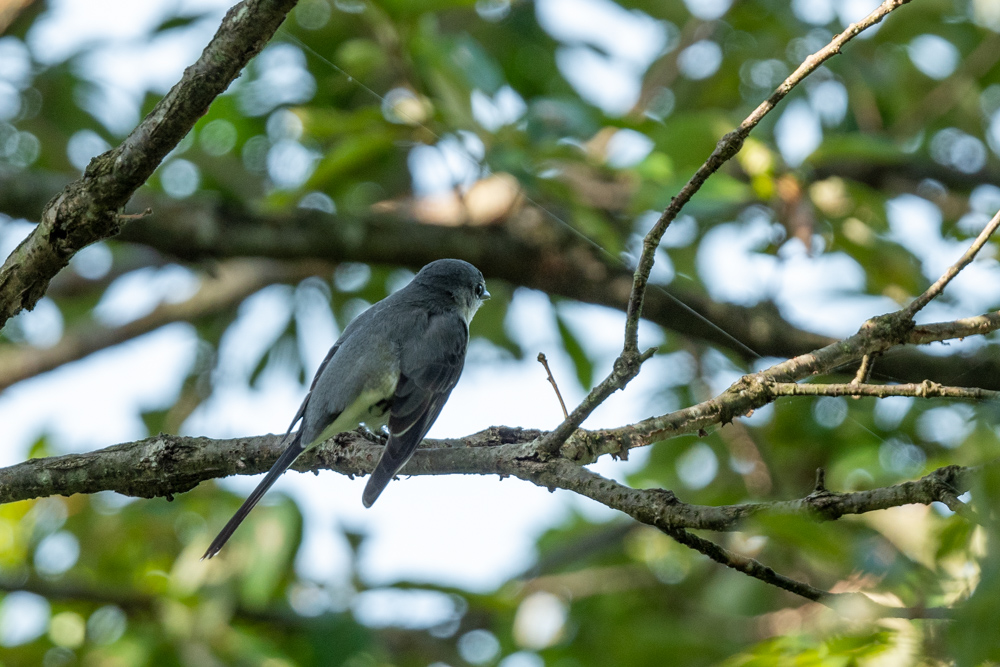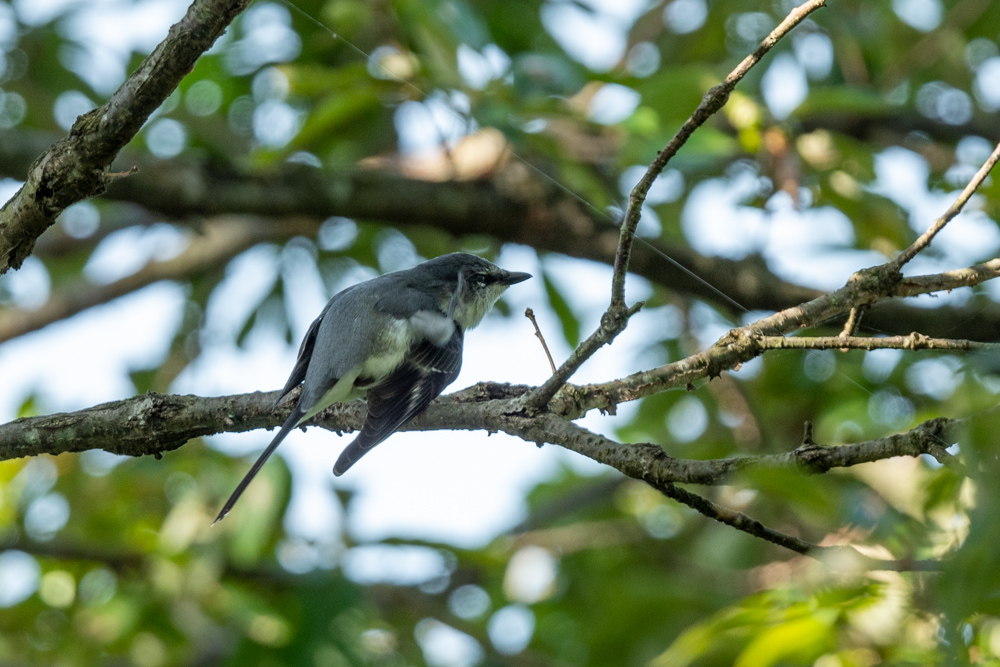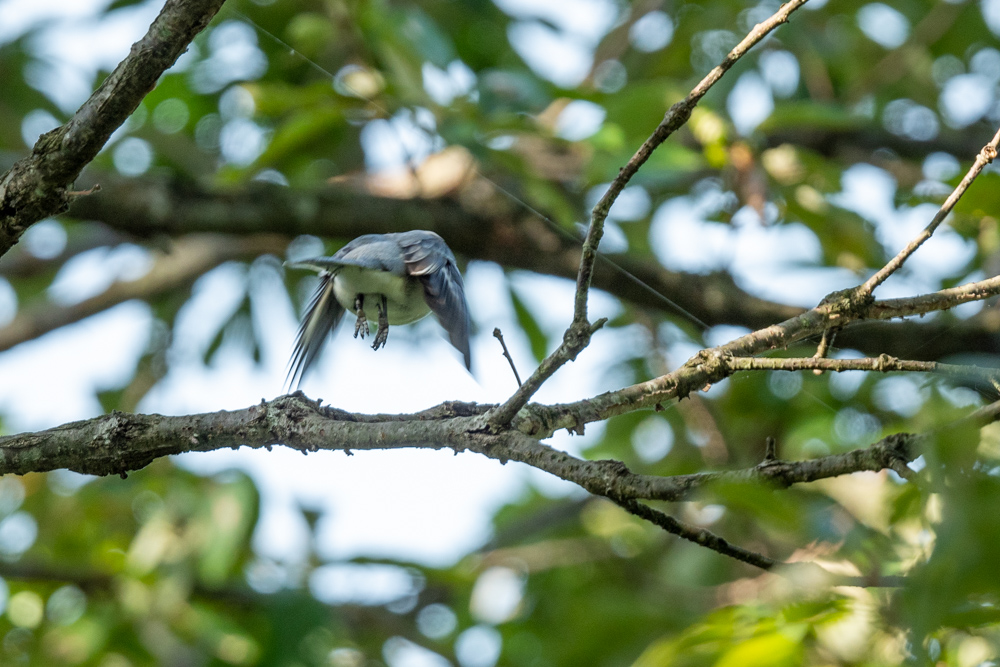 Next, I would like to wait for the males to arrive.