うり坊とキノコとネコ / Young wild boar, mushrooms, and cat
With the migration of the Japanese sandpipers and other birds having begun, I went out to look for more birds in the nearby mountains to see if any more were coming. However, I took the entire day off to go out and find nothing.
But there is always something else that catches my attention.
The only problem is that the lens is a little too long, since I have been carrying only my bird gear (D500 + 500mm) these days. In such a case, I need a zoom lens.
I heard a rustling sound coming from the bush, and a baby wild boar came out. I had seen a young boar alone before. This one had not grown enough hair and was younger than the one I had seen then. I was a little scared and looked around to see if the parents were nearby, but it seemed to be a lone boar.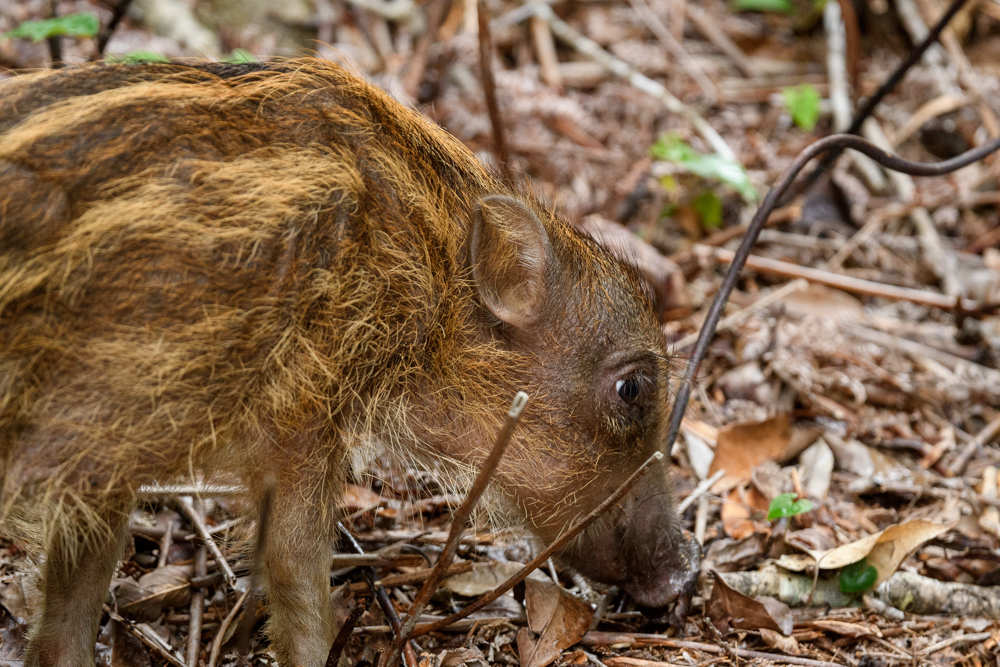 It seemed to be hungry, chewing on a stem or something.
When I made a little noise, it was startled and hid in the bush.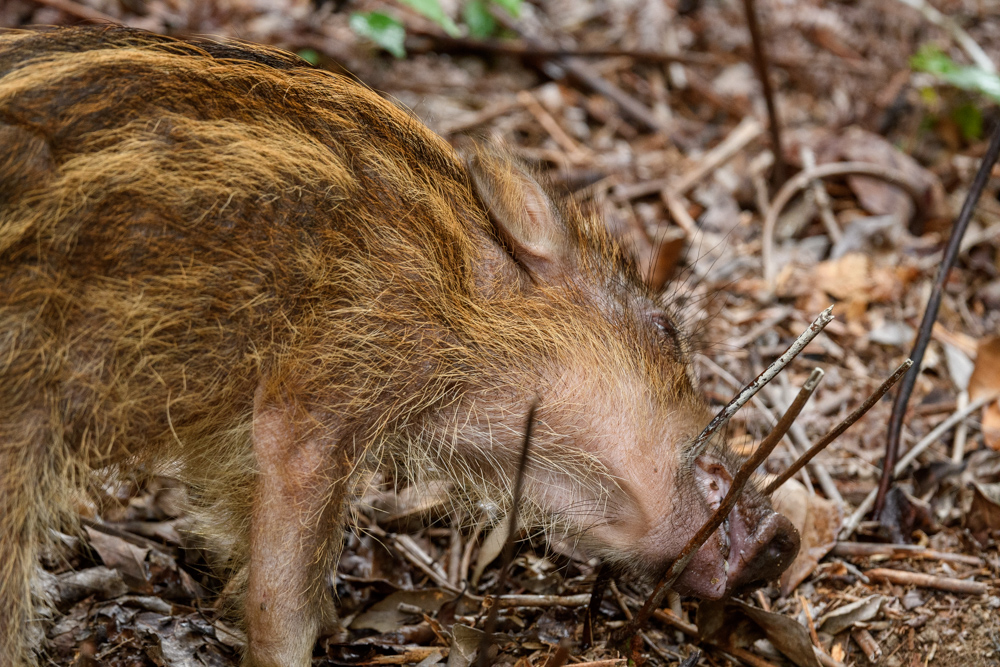 Mushrooms. The forest seemed to be full of colorful mushrooms after the rain.
A yellow mushroom.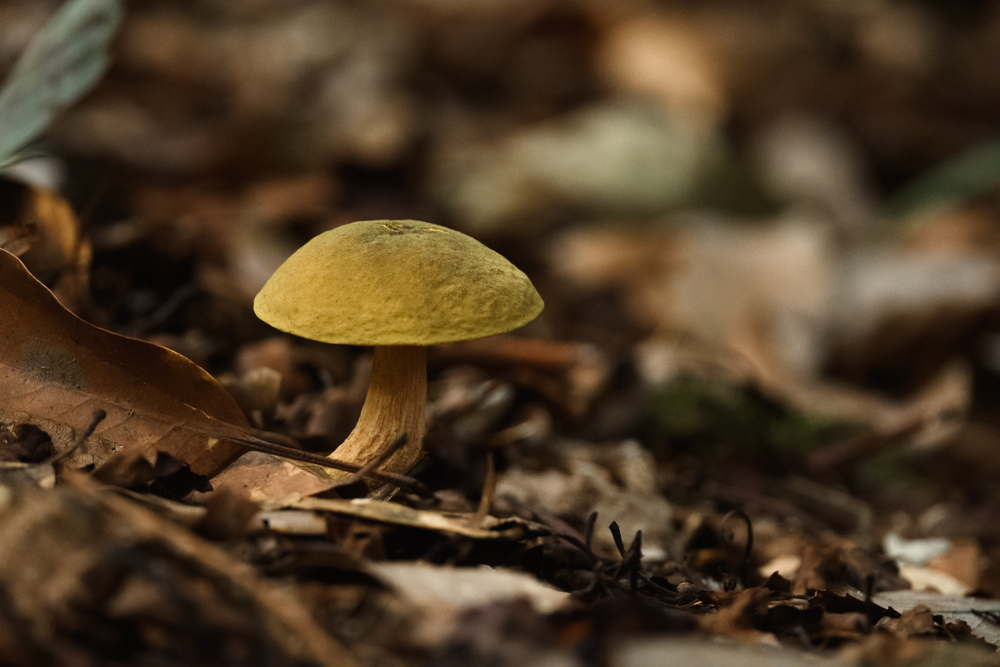 A red mushroom.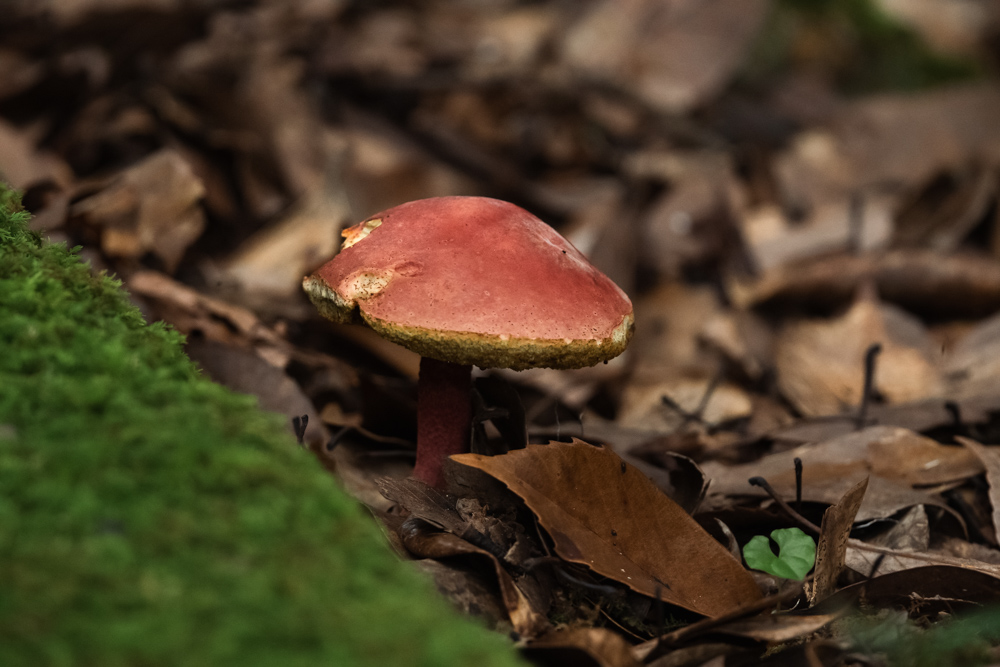 Brown mushrooms.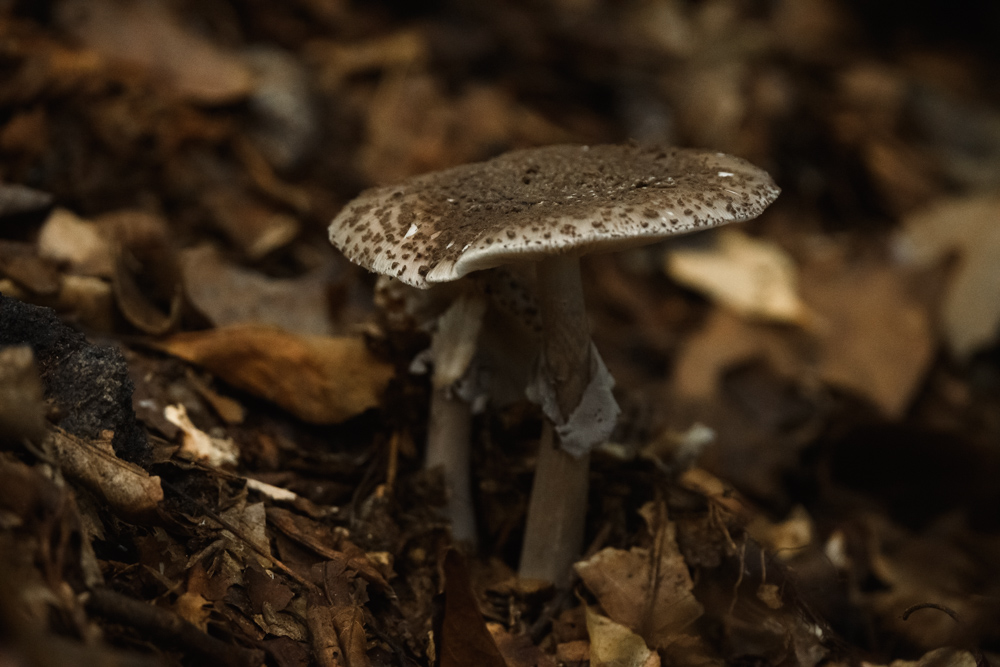 A creepy red-brown mushroom.
I'm not going to get around to the identification, so I'll have to do it again some other time.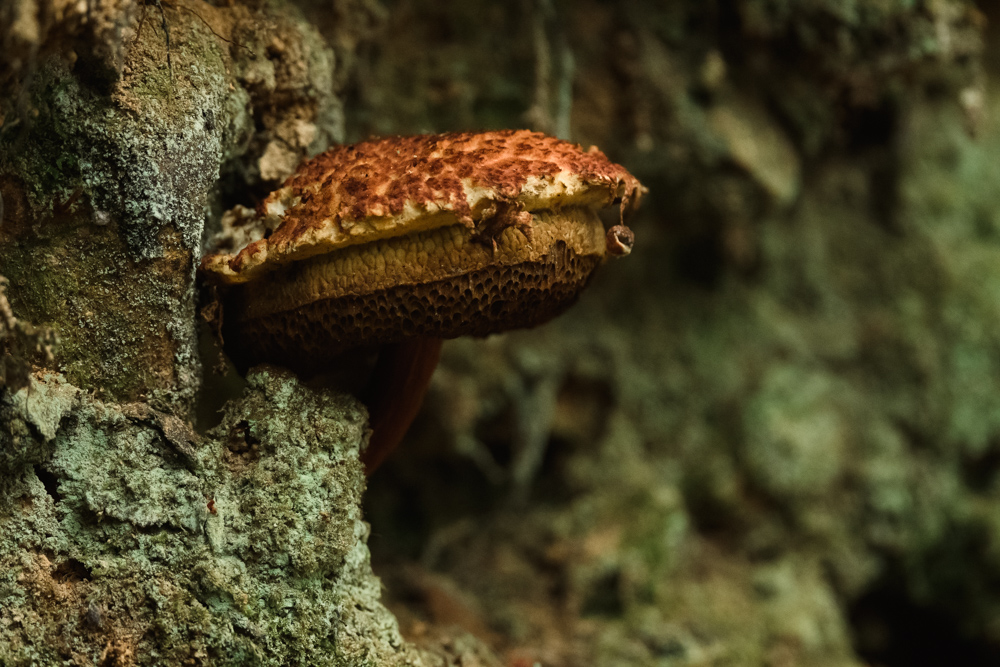 A cat lying down gracefully. The fur is good. Maybe it is getting good food since it lives in a parking lot.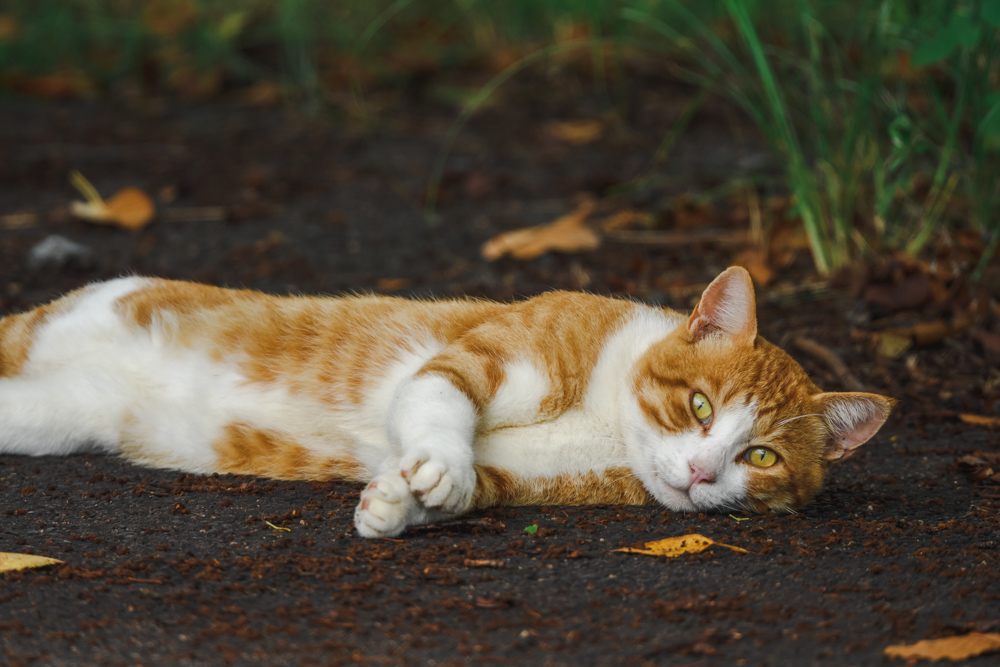 A dignified pose.