ウミネコ / Black-tailed Gull
With a typhoon approaching, I took a look at Nijigahama Beach in Hikari City. When strong winds are expected, such as before a typhoon, surfers come from outside the prefecture. On this day, there seemed to be many surfers from Hiroshima, but the waves did not seem to be much of a challenge.
The estuary at the edge of the sandy beach is sandbar-like and has few people, and I like the atmosphere, but unfortunately the bird detection rate is not so high. However, Black-tailed Gulls are common.
Before I knew it, it had been registered on Google Maps.
On this day, numerous gulls were gathered on the sandbar, so I decided to observe them.
(More photos because this is an ecological observation.)
I approached them while hiding on the beach, which had been washed by waves and sunk into the sand. Because of the tailwind, I was in a perfect position for the birds to fly off in the direction I was.
Most of the Gulls were resting on the beach, but some looked quite excited and jumped into the sea or chased each other.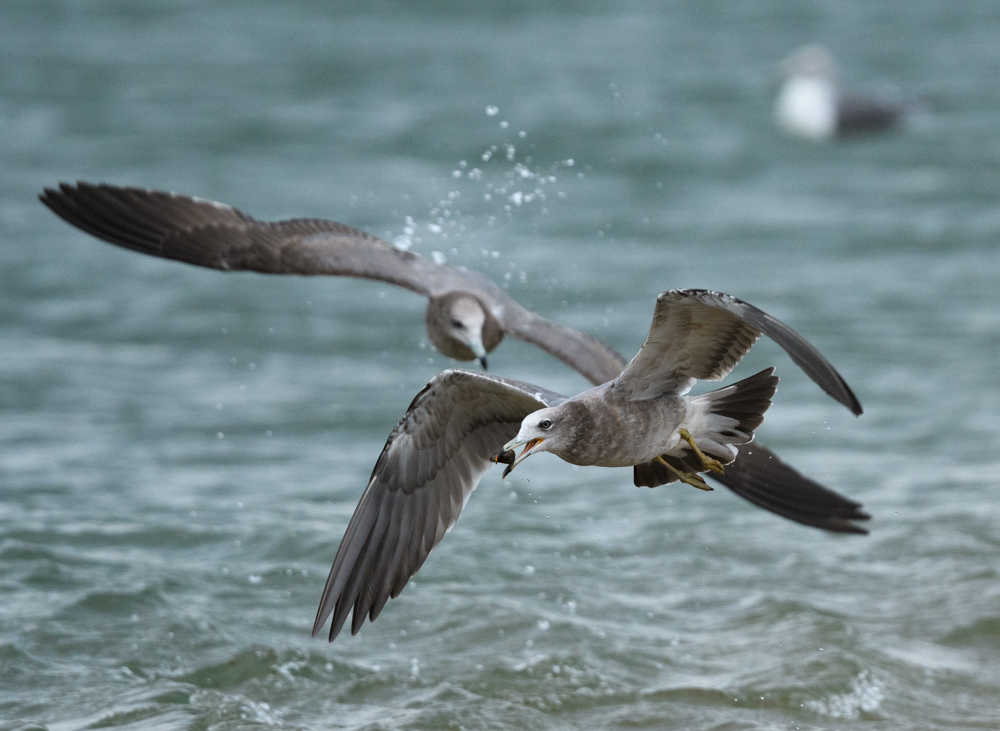 On the right is a leaf, and on the left…a pebble?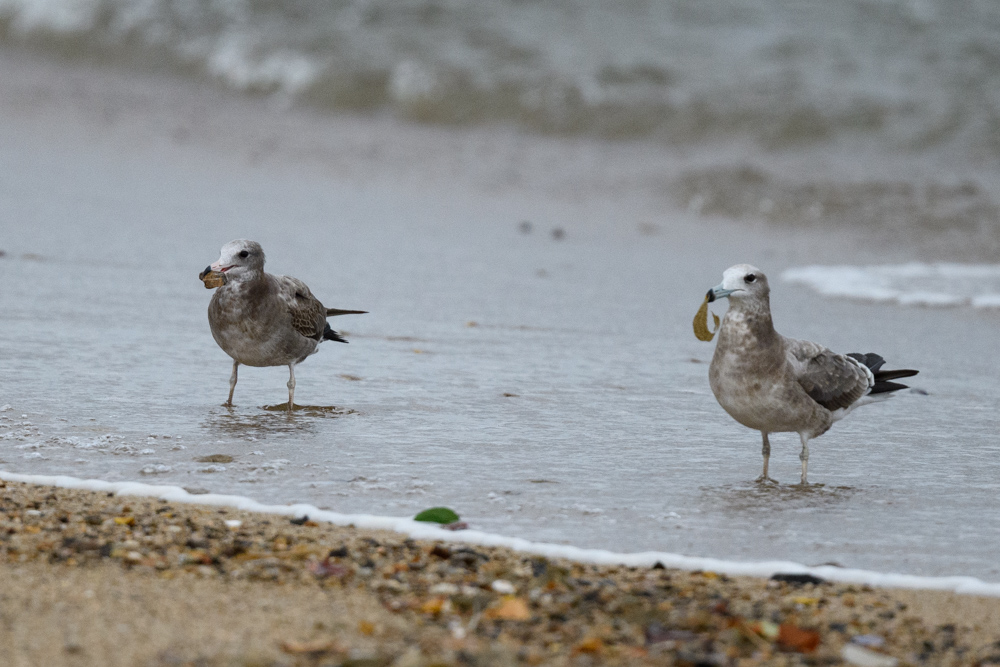 This one jumped in again and again, struggling to catch up with a pebble or a piece of wood.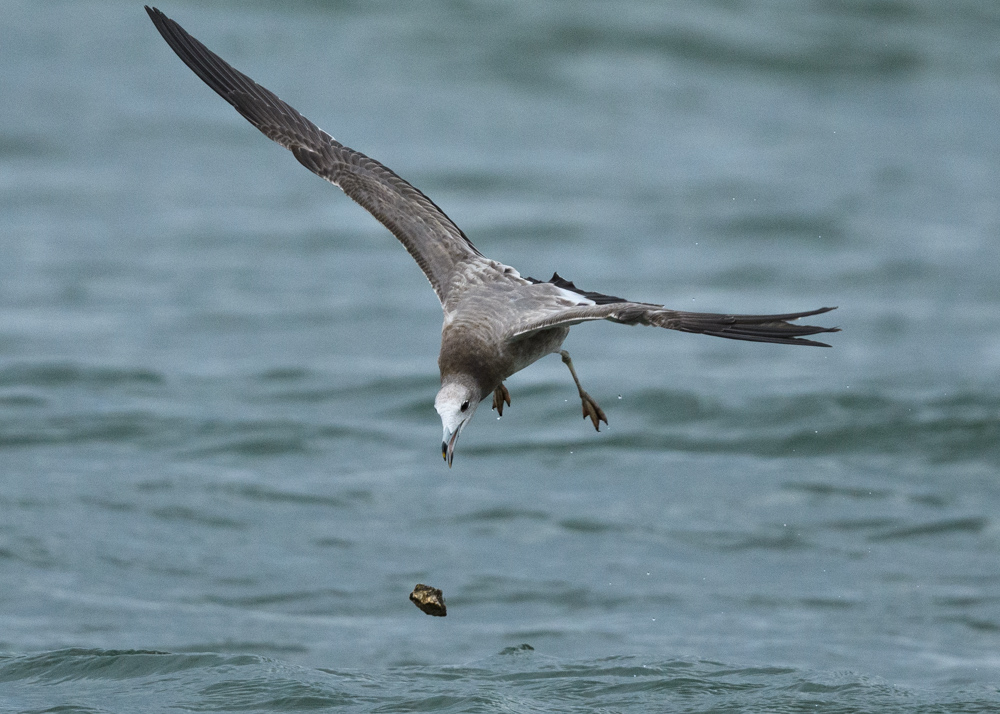 Like twigs. They don't care what the subject is anymore.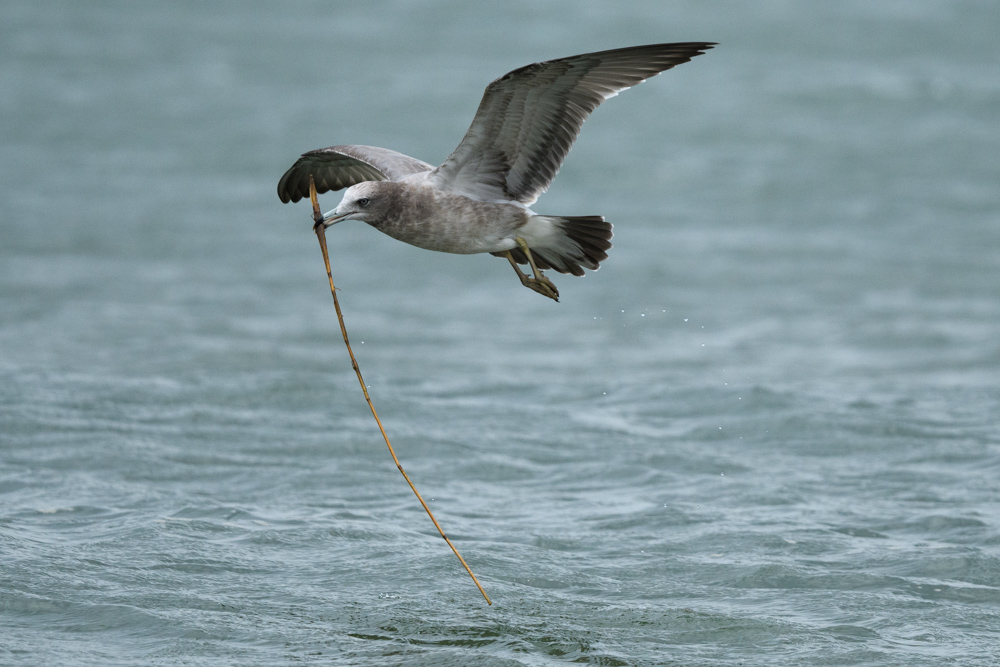 They also began to compete with each other.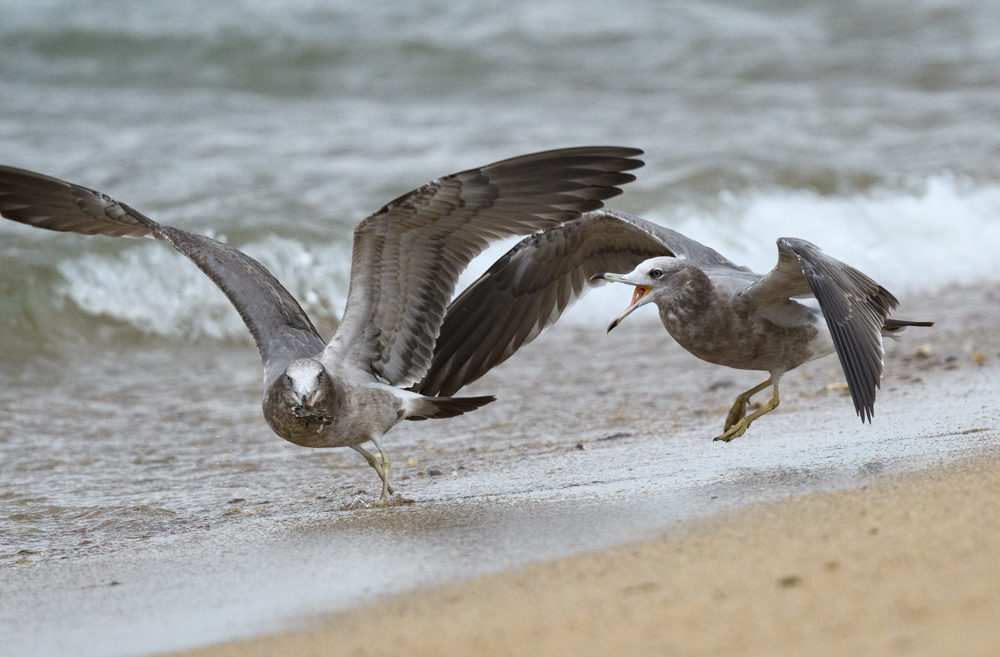 And then, when I got to this point, I realized that all the fussing were juvenile birds. The bird in the lower part of this photo is an adult, but it may be still young.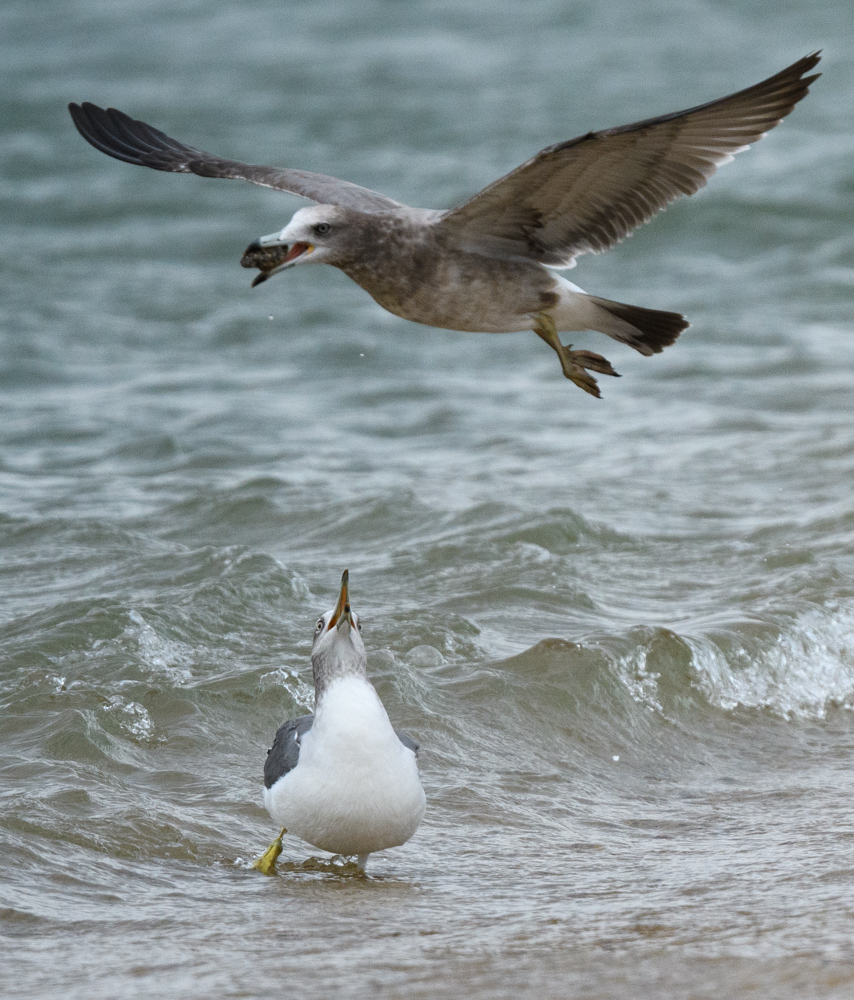 They are picking up something in their mouths here and there. I guess they are practicing hunting while playing.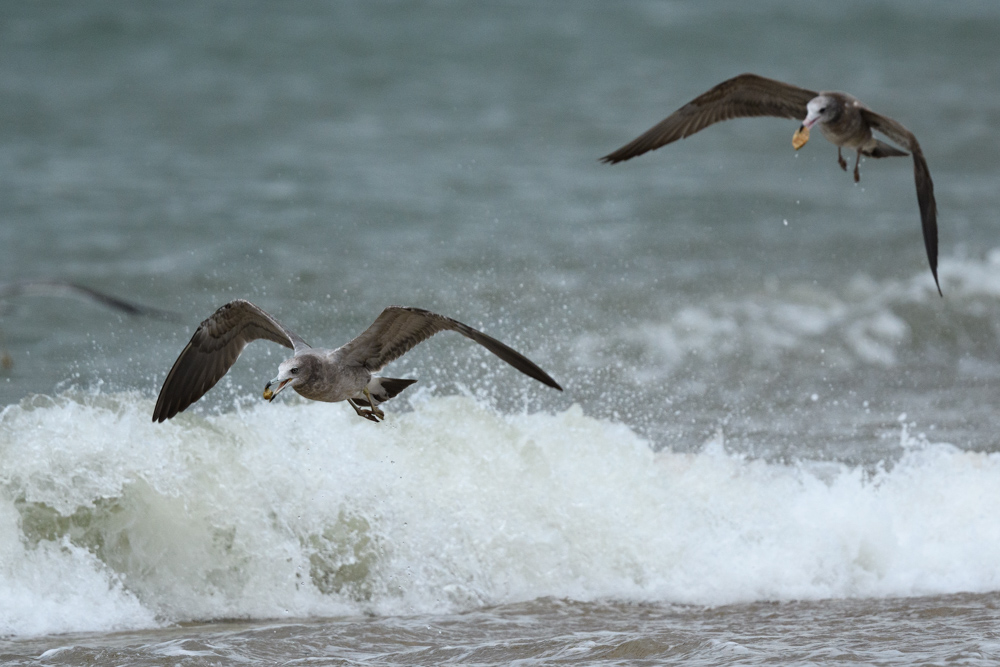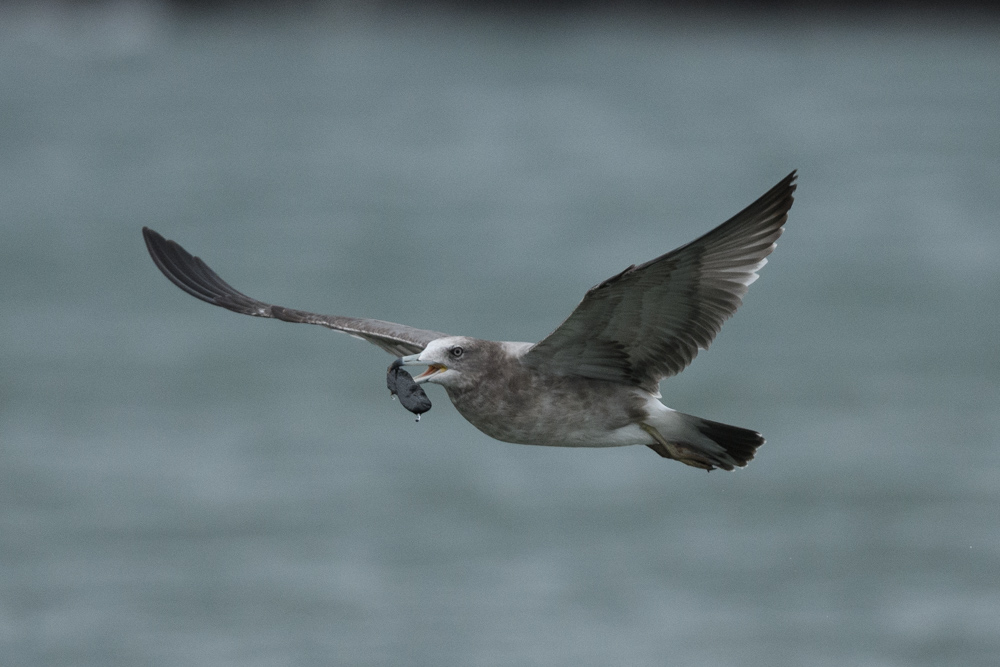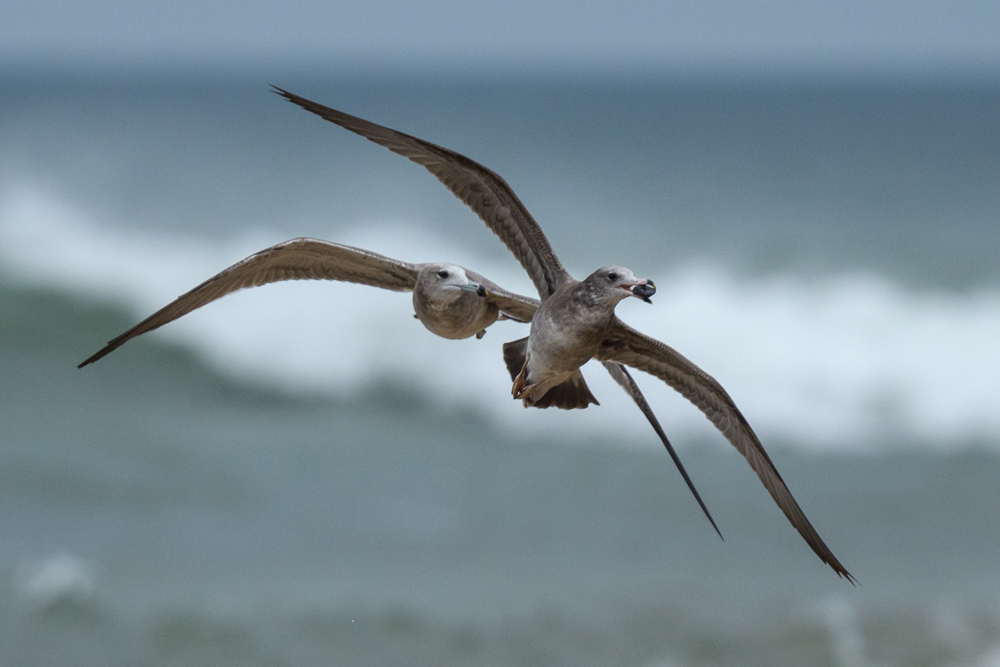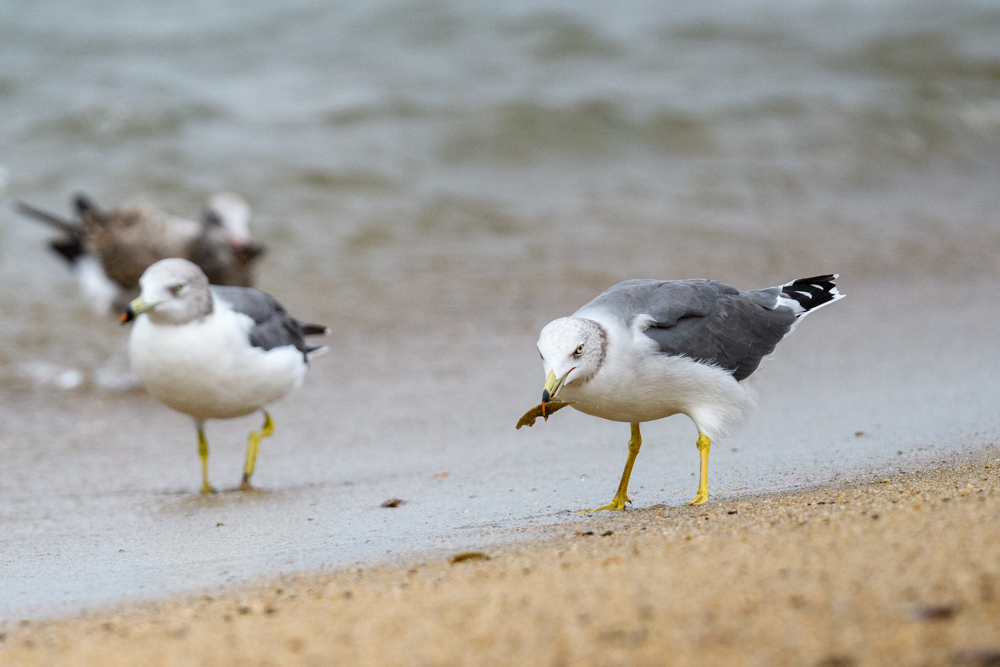 A juvenile bird joins the adults, proudly showing off its fallen leaves.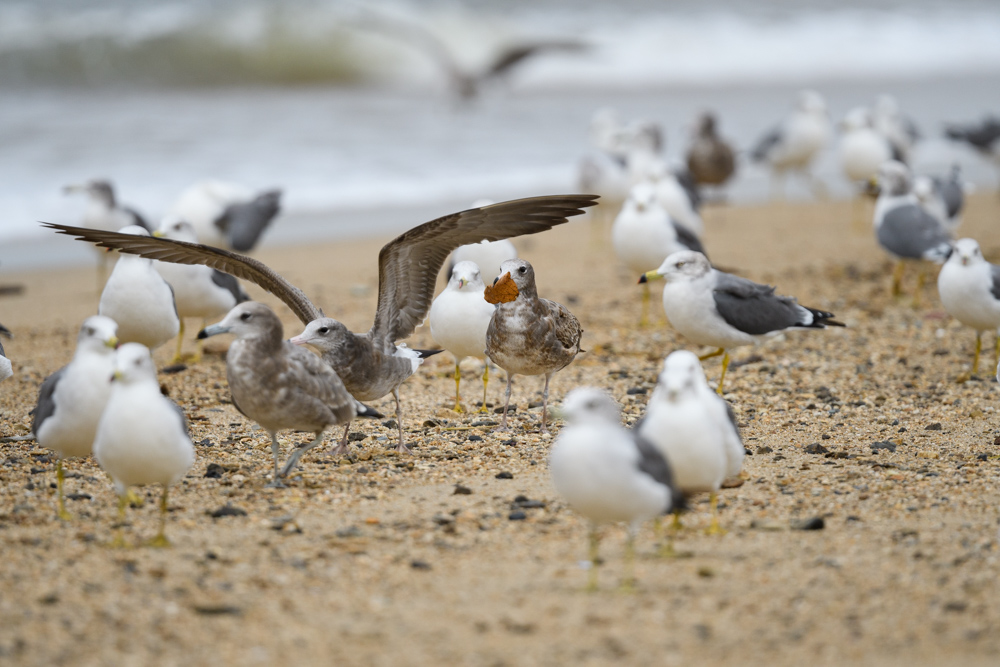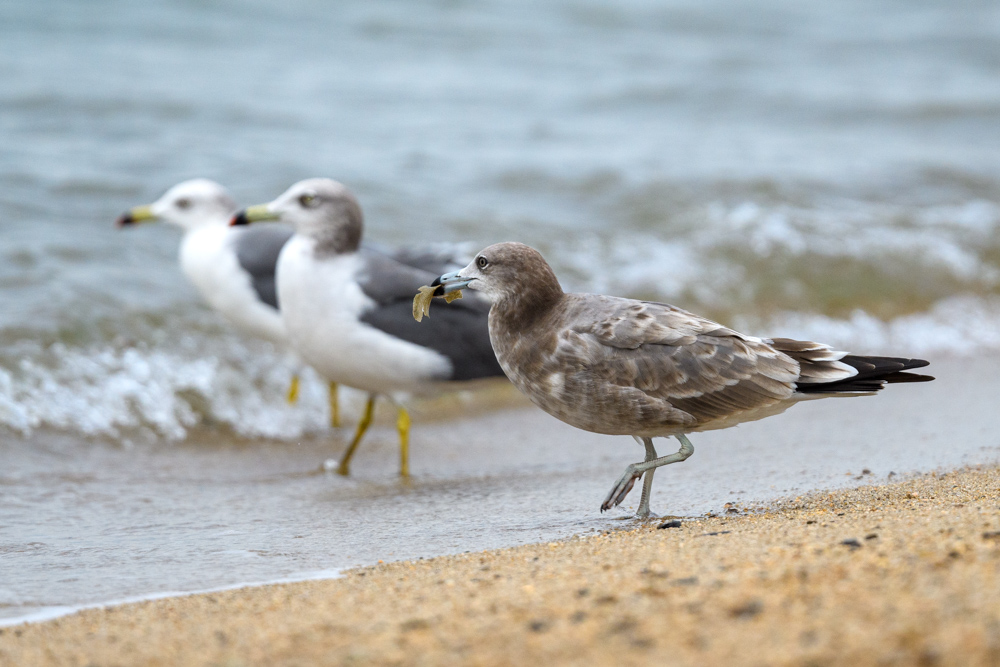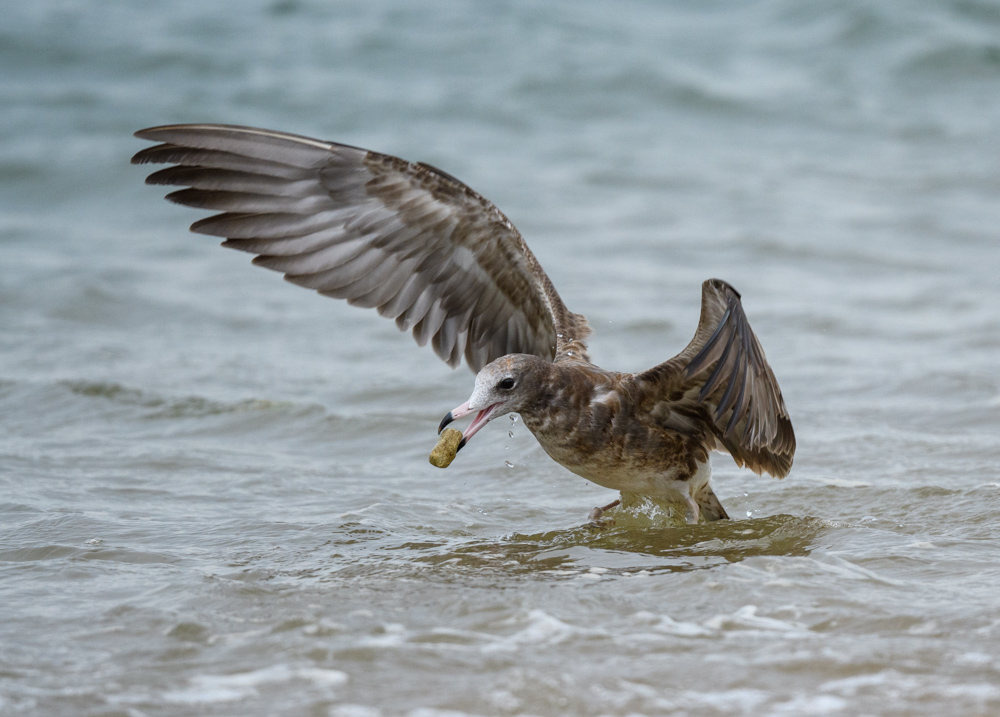 Adults who are not interested at all.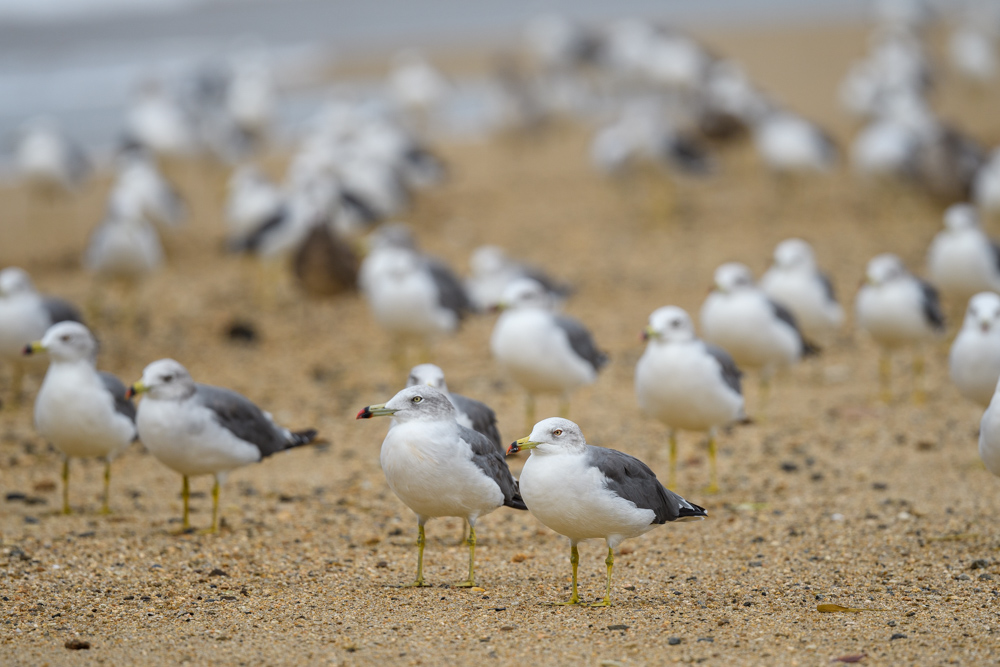 The waves were pushing the flock forward, so they were getting much closer to me.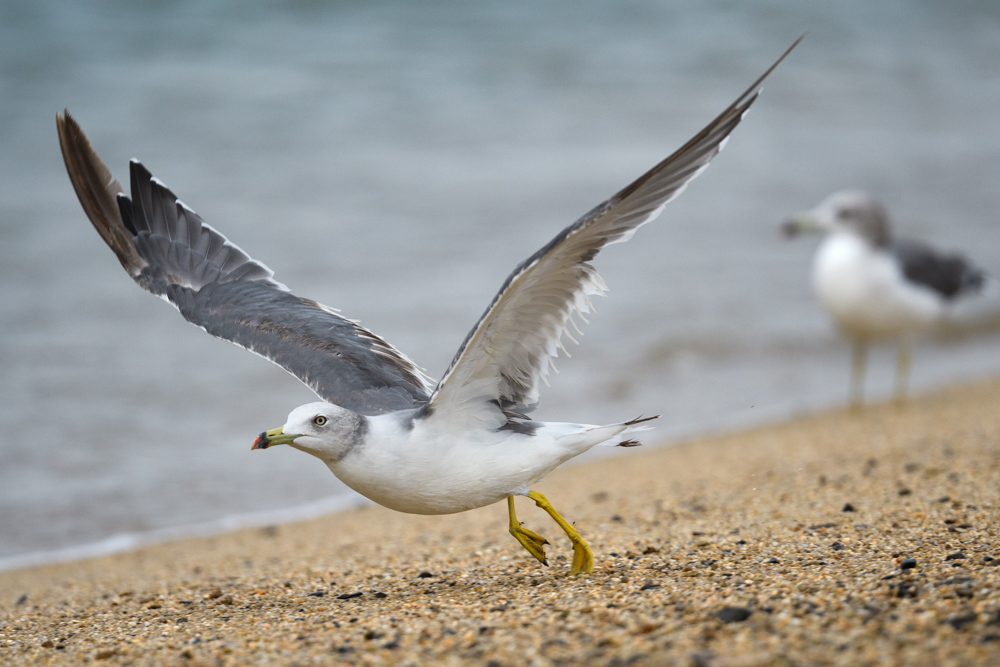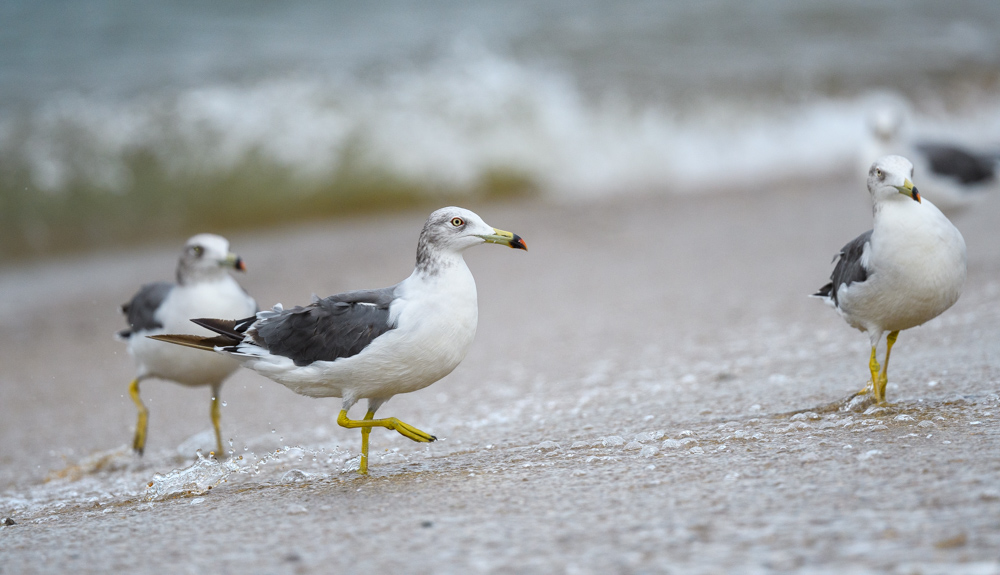 Perhaps because the distance is closing in, some of them are starting to fly away.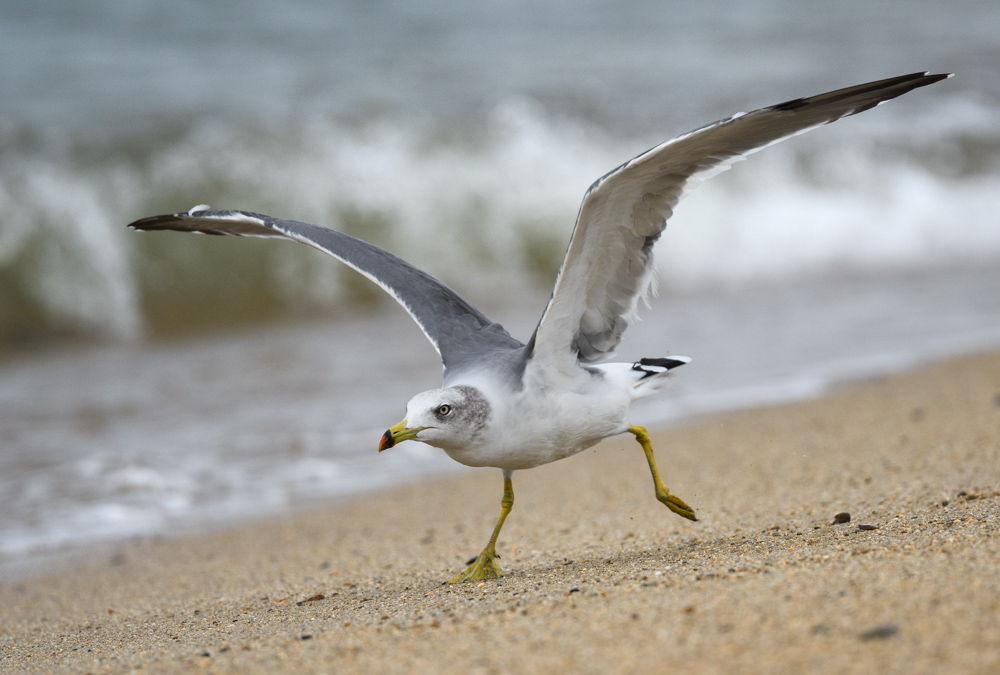 One of the birds said something…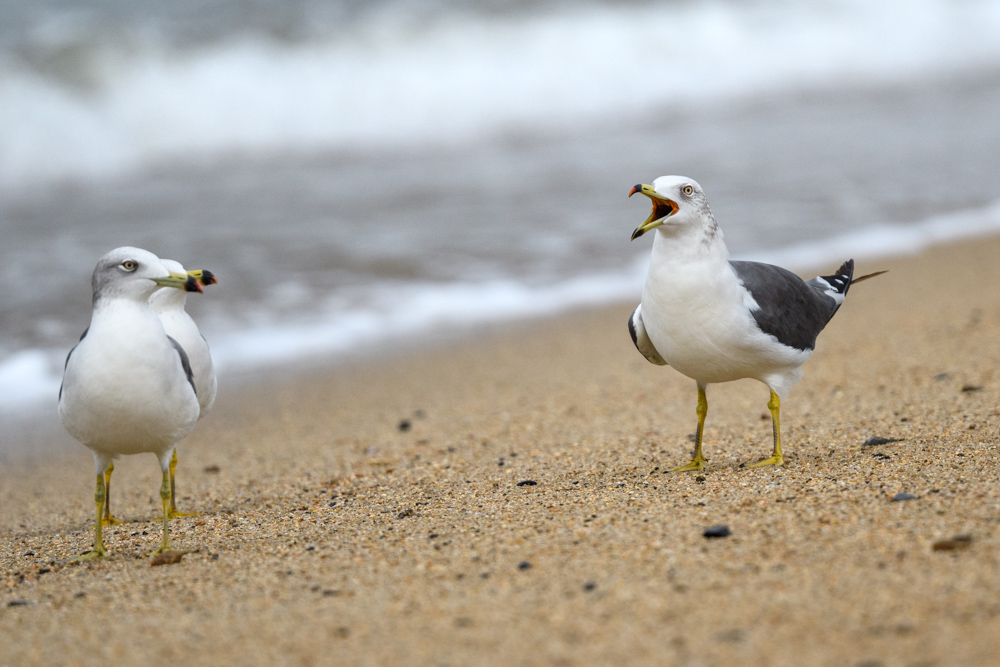 It is shouted from the side.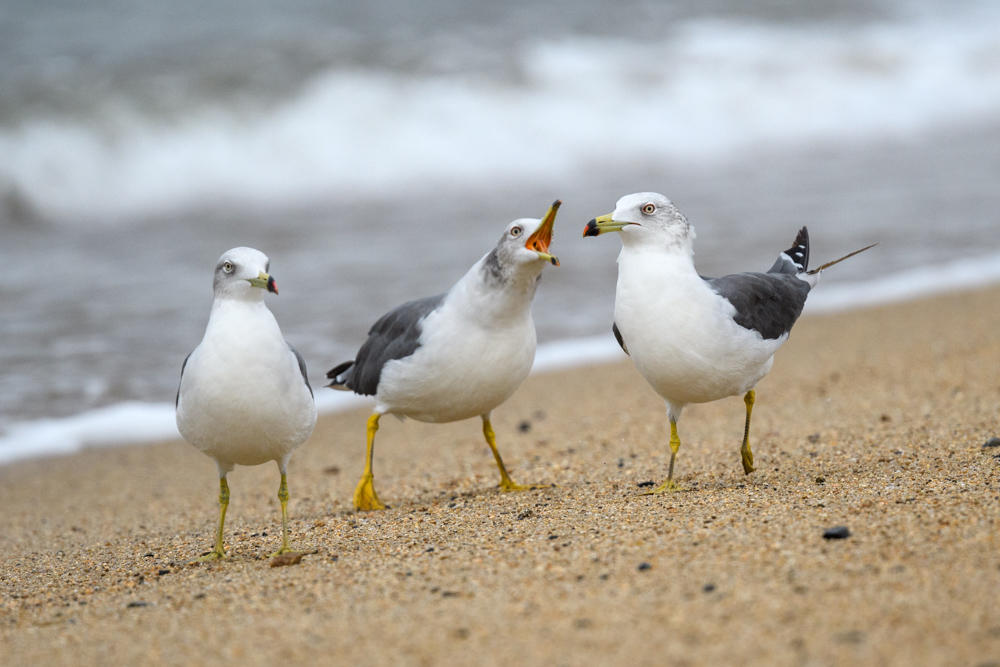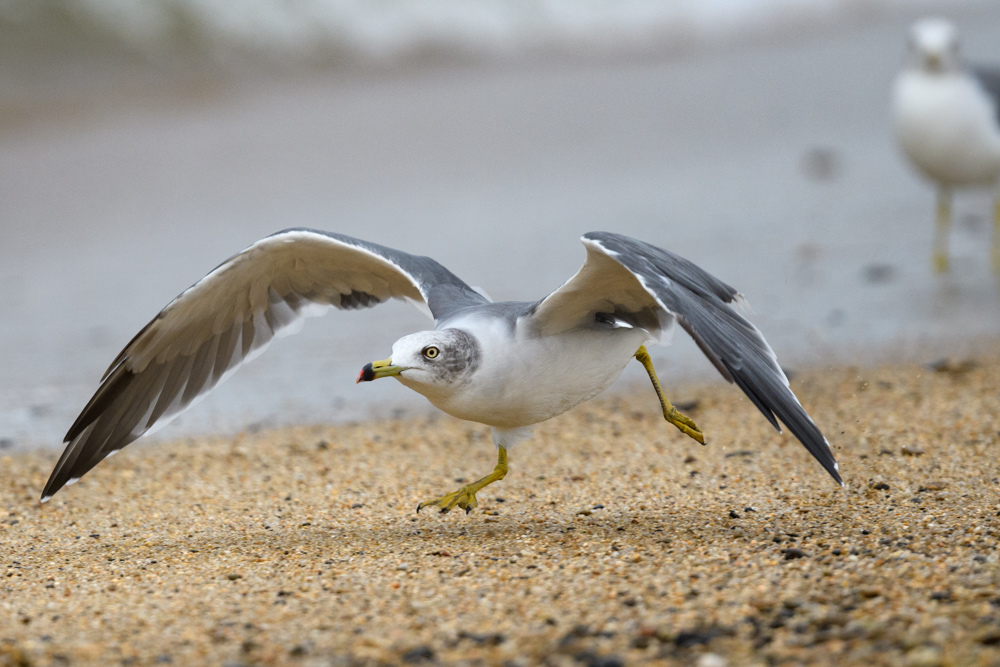 The front face had not yet been taken.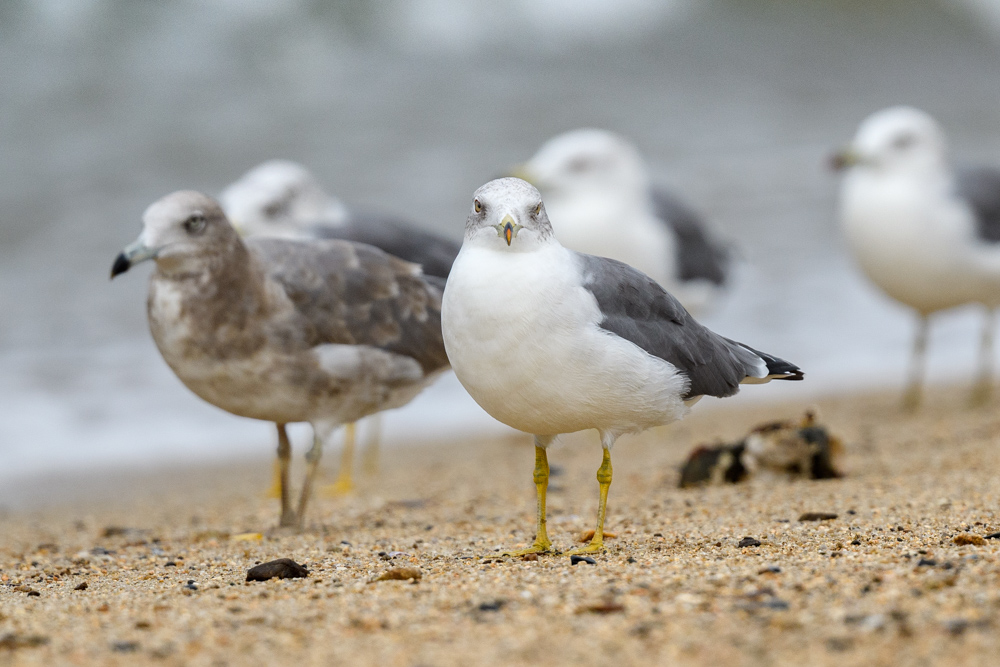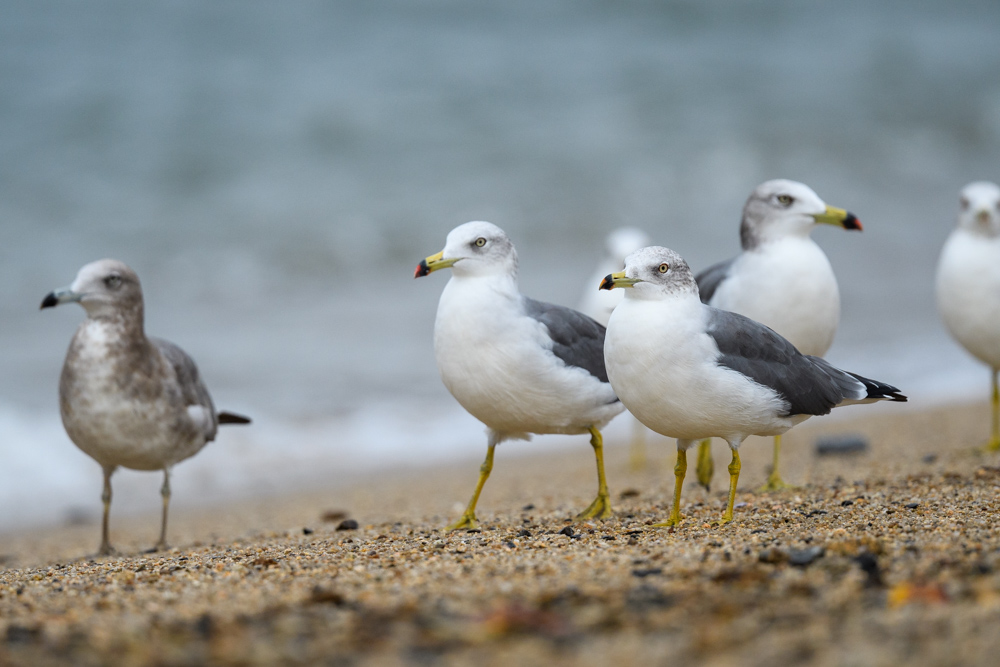 Poo before taking off.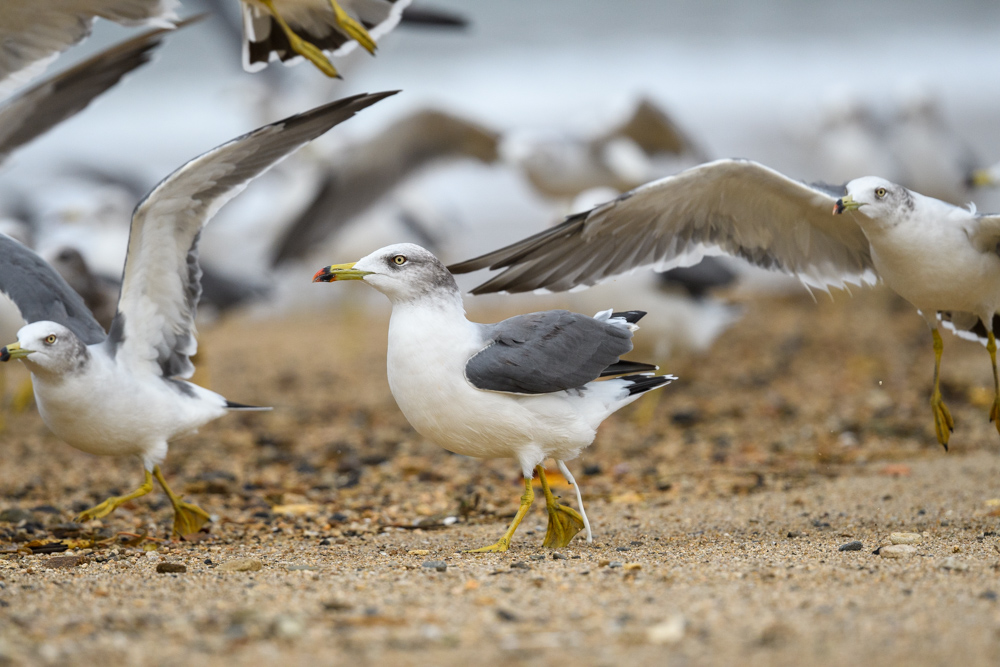 Perhaps the unusual environment of the approaching typhoon allowed me to see some interesting behavior up close?
It was an enjoyable observation.