イノシシ・ダイサギなど / Wild boar, great egret, etc.
I found a baby wild boar. It was digging around the pond, probably looking for food.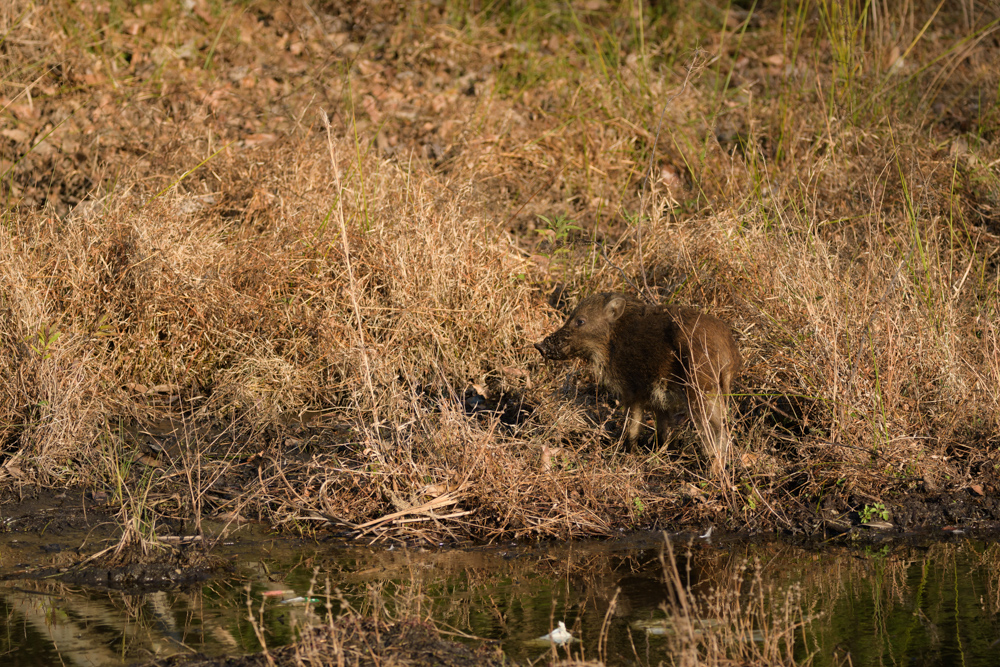 Boars generally give birth in the spring, so I guessed they were about ten months old. It would be dangerous to run into the parent boars, so I looked for them, but could not find them. After this, the boars went back into the bushes.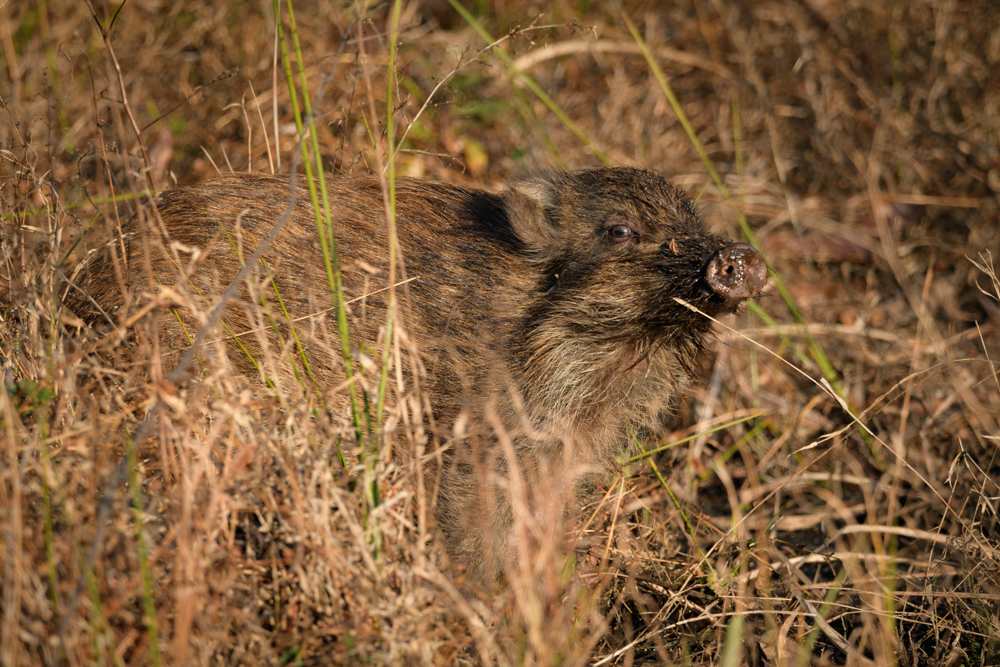 The tidal flat near the Kirara Expo Memorial Park in Yamaguchi Prefecture is large and attracts many birds. This time I missed the low tide, so there were fewer birds.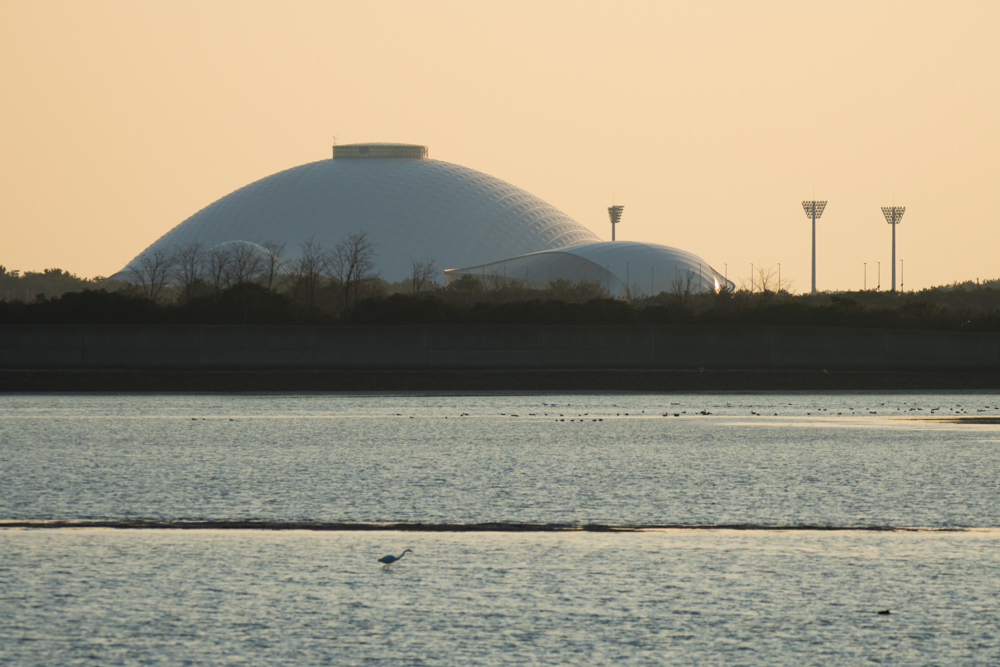 A great egret roams the shallows looking for food.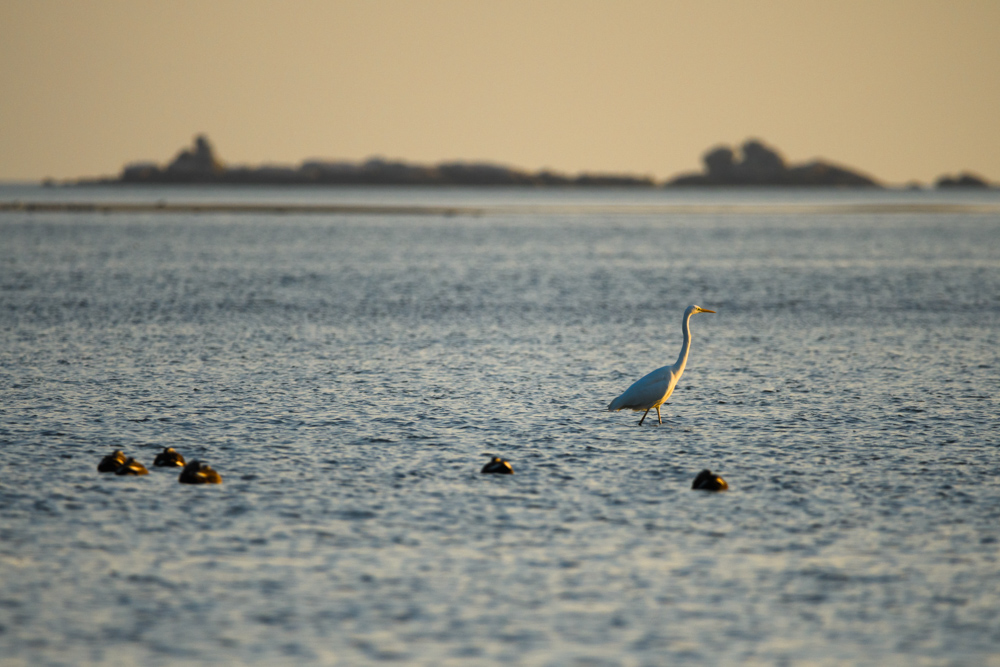 A great egret landing on the water.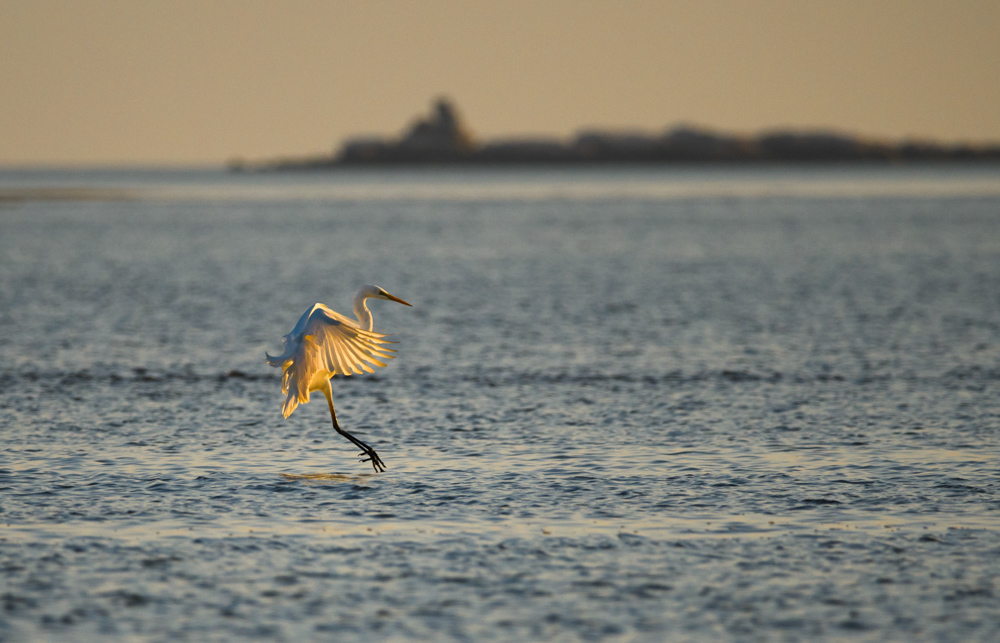 I didn't see many ducks, which is what I'm looking for. I did find a roost of black kites.