イノシシ・ダイサギなど / Wild boar, great egret, etc.
I went out to take some pictures to check how the Sigma 150-600mm contemporary was doing. I headed towards Ajisu to look for ducks.
While this lens is very sharp and relatively easy to handle, there is a symptom that it becomes unusually unfocused at irregular intervals. Although I consulted with the manufacturer and replaced the lens, the problem could not be solved and I had a hard time dealing with it.
The photo below is a northern lapwing I took the other day in the Ariake Sea (cropped). It seems to occur at least once or twice in all-day shooting.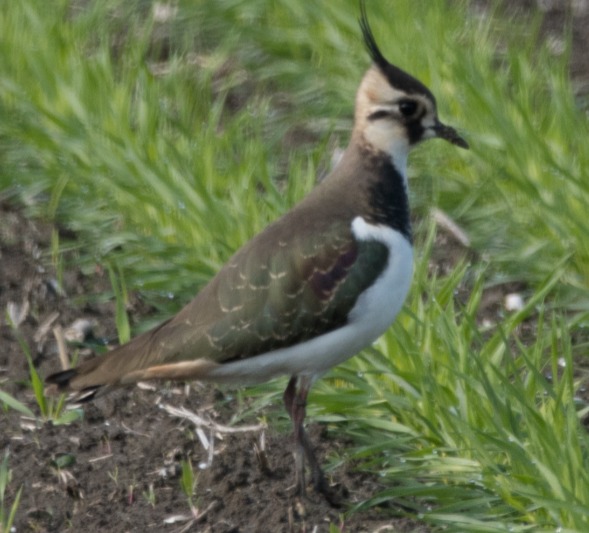 In general, when this kind of blur occurs with a super telephoto lens, the first thing suspected is heat wave caused by heat radiation from the ground. Of course, I have also experienced events that seem to be caused by heat wave. However, with this lens, once a malfunction appears, no matter how the shooting direction or distance is changed, the image quality does not recover. Even when shooting at distances of 10 meters or less, where the effects of heat wave should be negligible, there is a clear degradation in image quality.
I suspected that the image stabilizer (OS in Sigma) was the culprit. So, I decided to turn off the image stabilizer at a time when the picture quality was excellent, and to shoot without it for the time being. This is the first day of the verification.
Unexpectedly, I found a baby wild boar. It was digging around the pond, probably looking for food.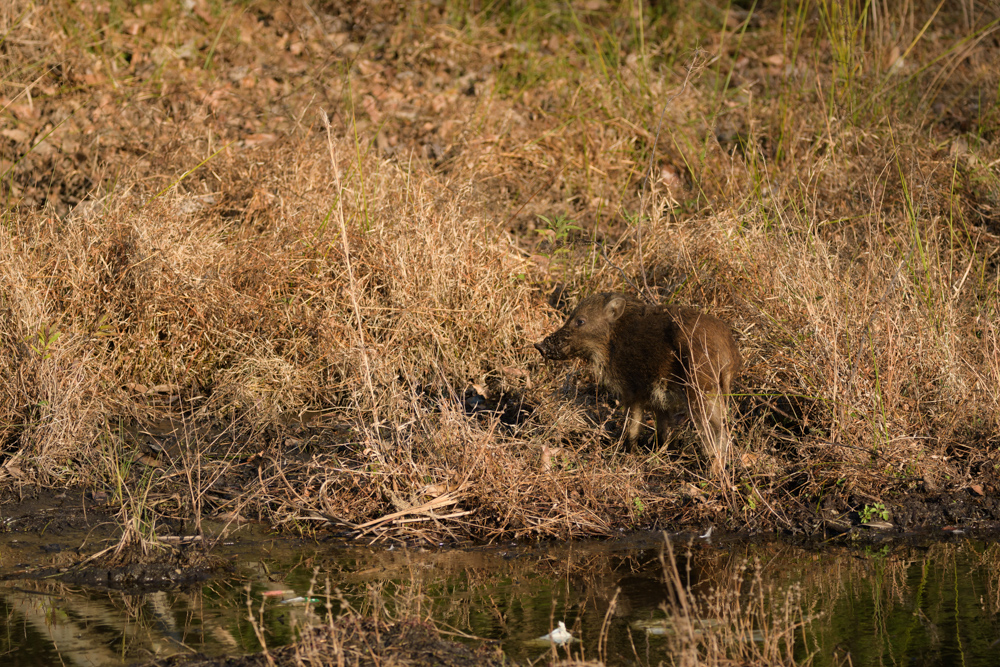 Boars generally give birth in the spring, so I guessed they were about ten months old. It would be dangerous to run into the parent boars, so I looked for them, but could not find them. After this, the boars went back into the bushes.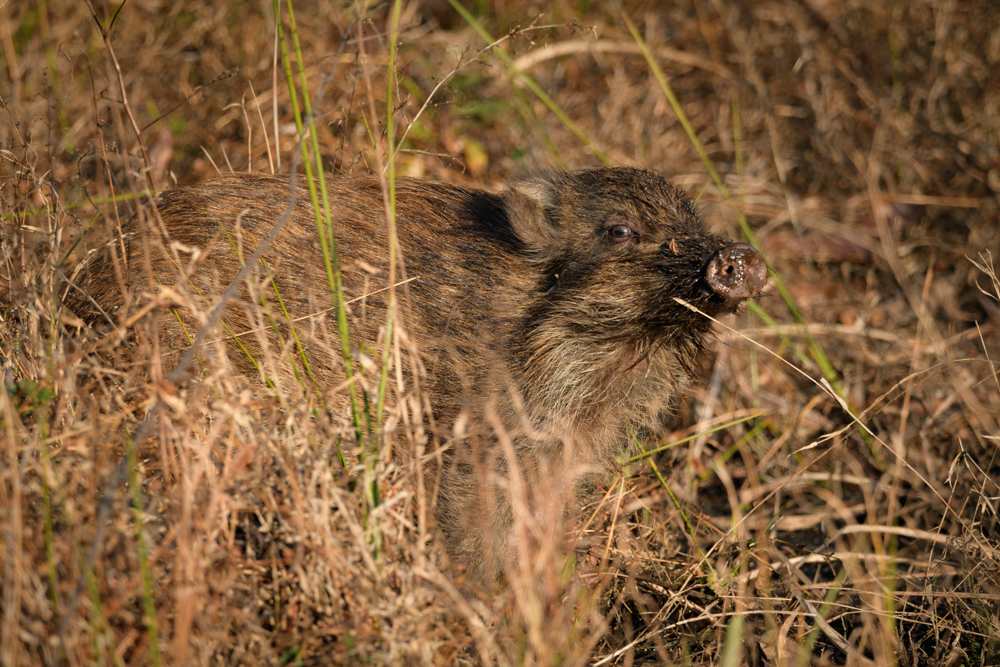 The tidal flat near the Kirara Expo Memorial Park in Yamaguchi Prefecture is large and attracts many birds. This time I missed the low tide, so there were fewer birds.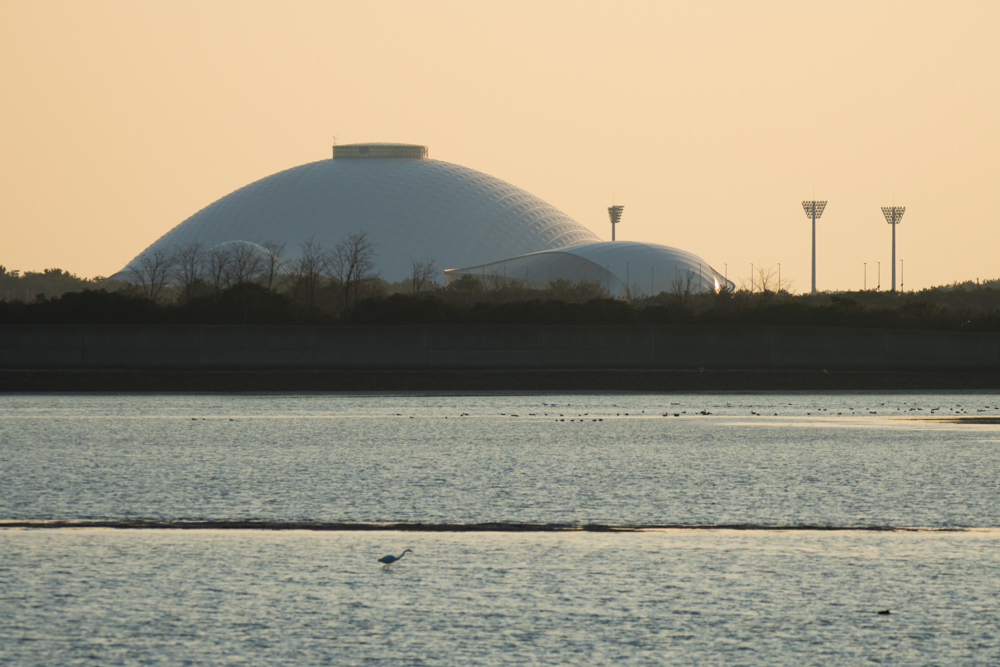 A great egret roams the shallows looking for food.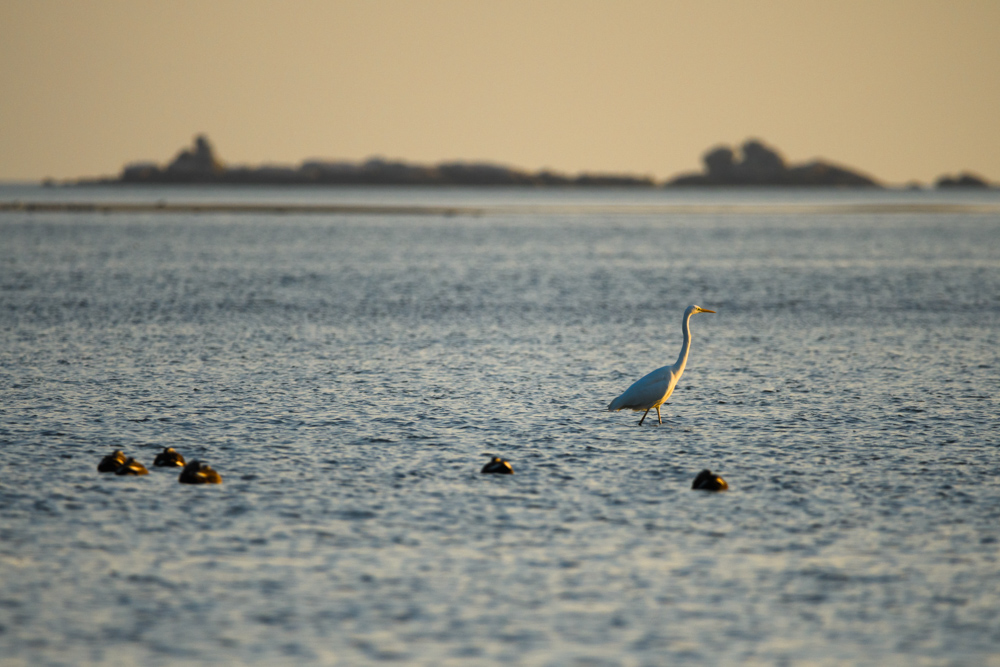 A great egret landing on the water.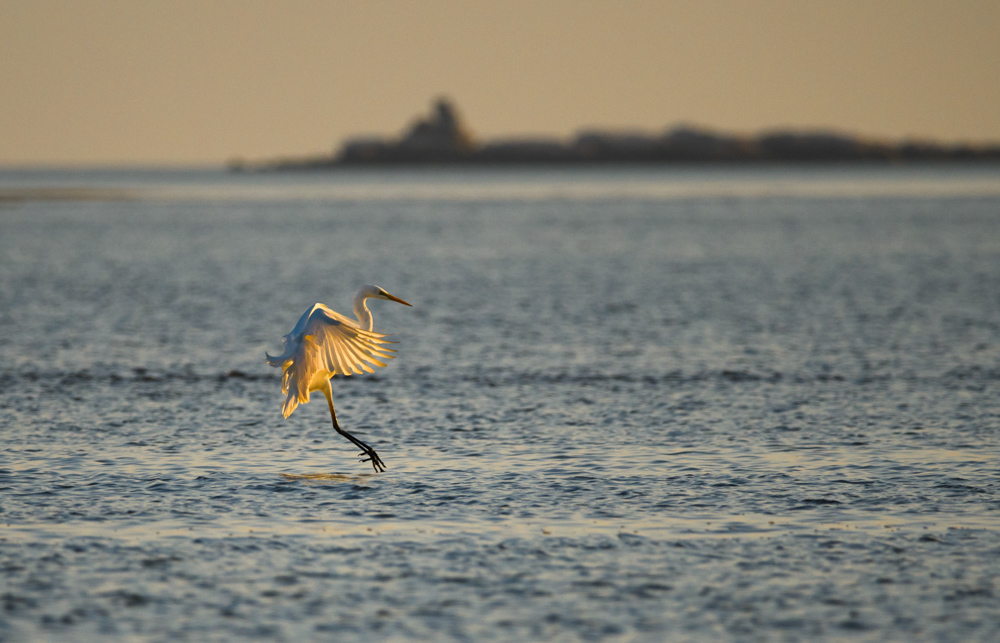 I didn't see many ducks, which is what I'm looking for. I did find a roost of black kites.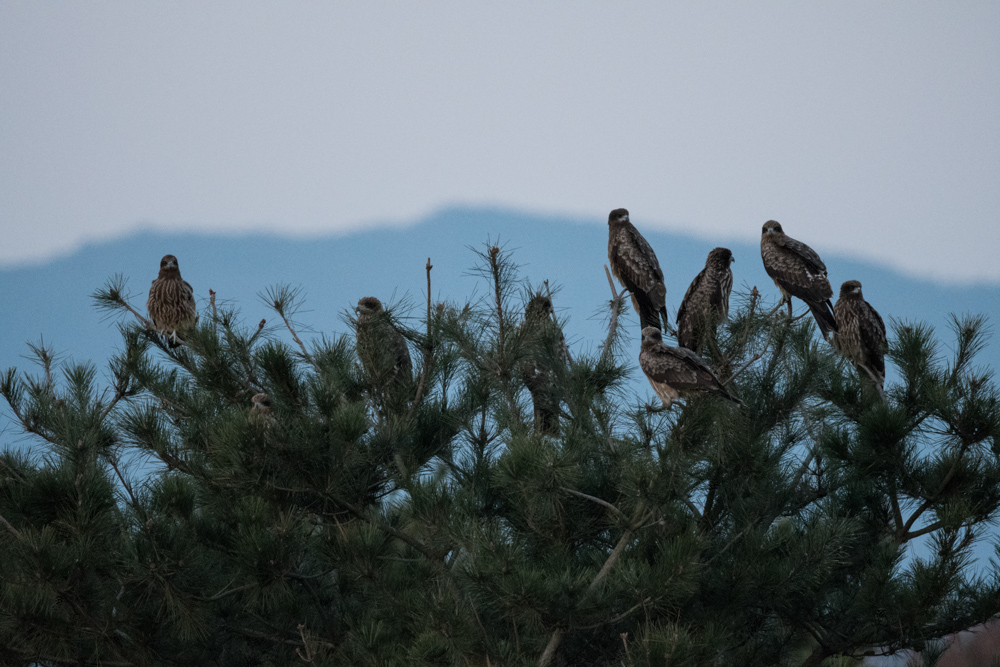 As for the results of the test, the lens performed very well throughout the day and was very sharp even for distant subjects. The lack of image stabilization is somewhat inconvenient, but I'd like to continue using it for a while.
I wish I could just go with the Nikon 500mm F5.6 PF, but this lens also takes great pictures when it's in great condition, and the +100mm advantage is hard to give up. I hope Nikon releases the 600mm F5.6 PF soon.