マガモ・イカル / Mallards and Japanese grosbeak
The Niho River and the Fushino River both flow through Yamaguchi City, and join together in the northeastern part of Yamaguchi City, slightly upstream of Yuda Onsen hotsprings, to form the Fushino River. I went birding mainly along the river. I was actually looking for birds of prey, but couldn't find any.
Mallards lined up in the shallows. I wondered what they were looking at…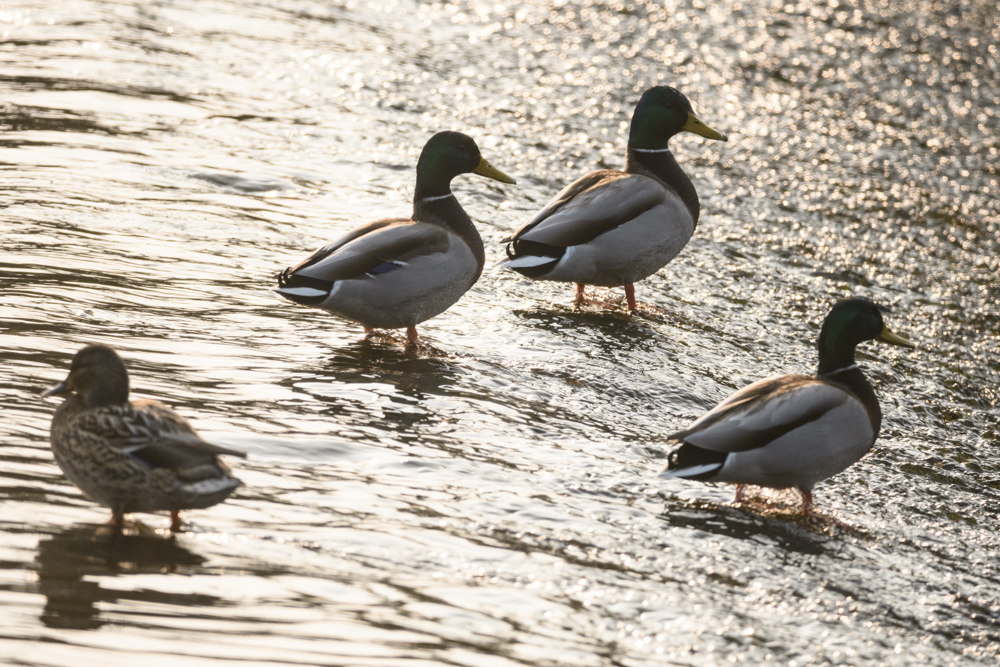 They were waiting for their turn to jump.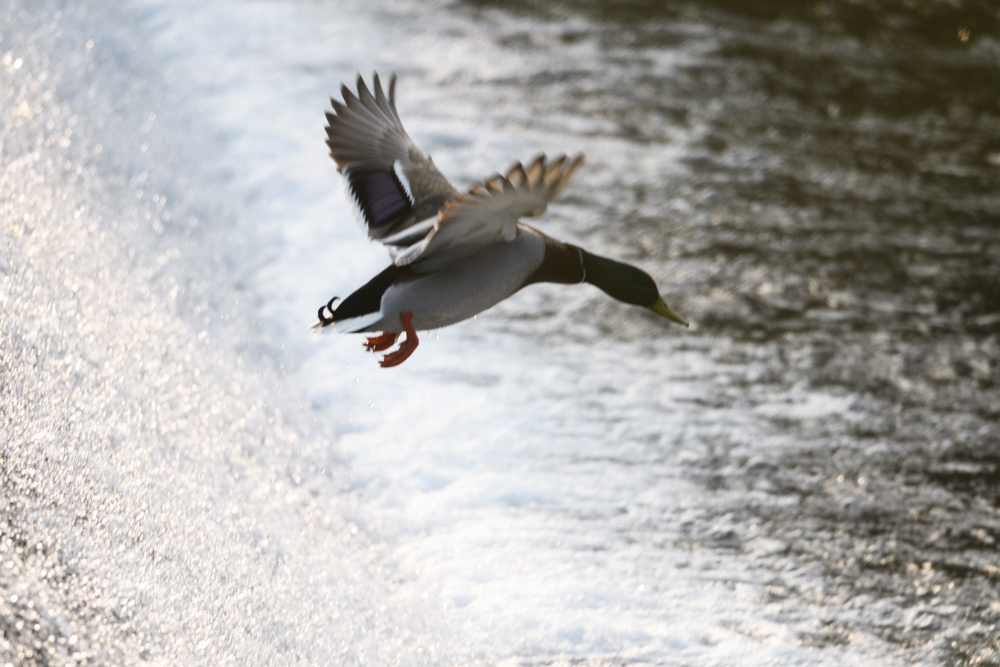 The two birds look for the right moment.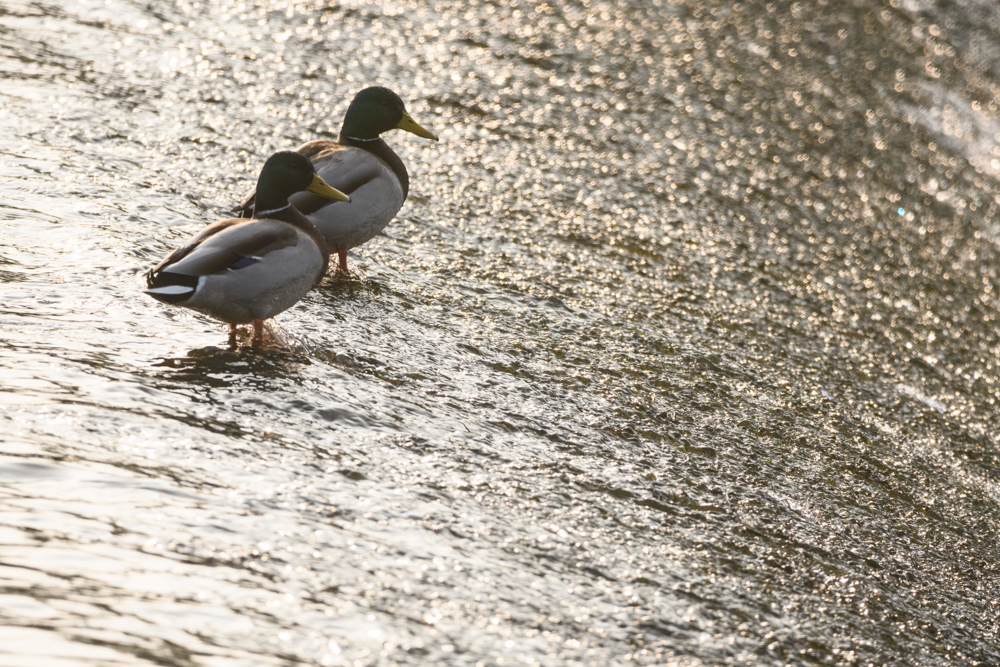 It's more like falling than flying.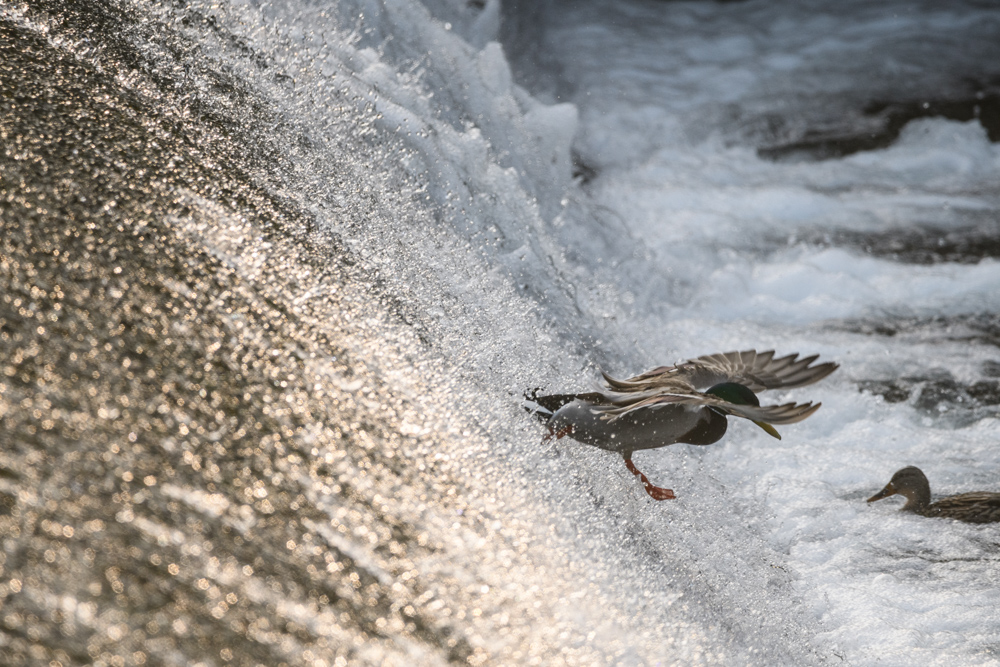 The third bird. They stepped out carefully. There are examples of crows sliding through the snow, and it may be a kind of thrill play.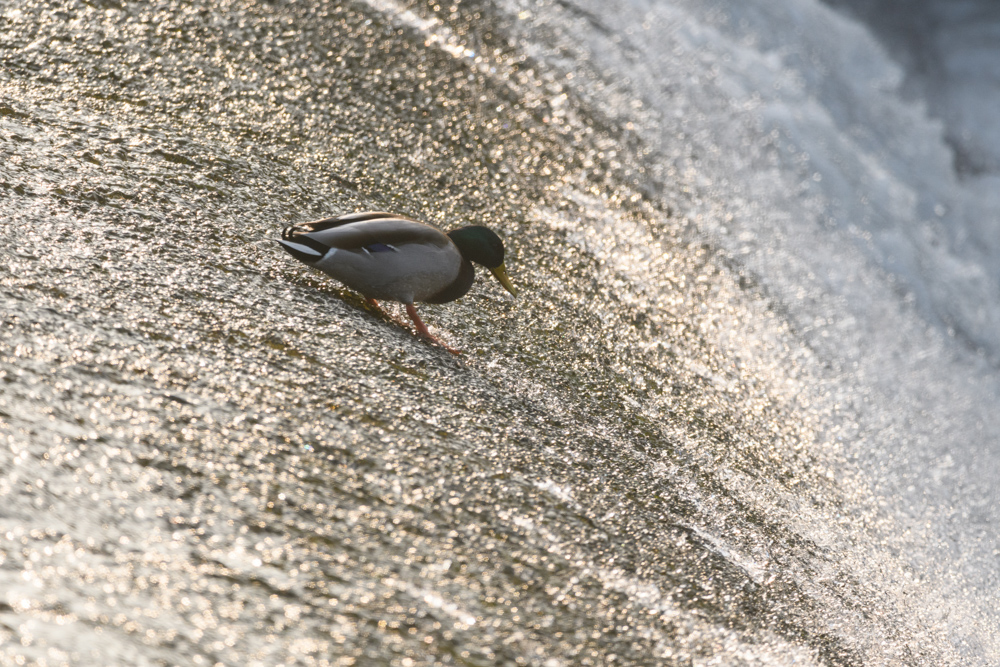 This time, he jumped nicely.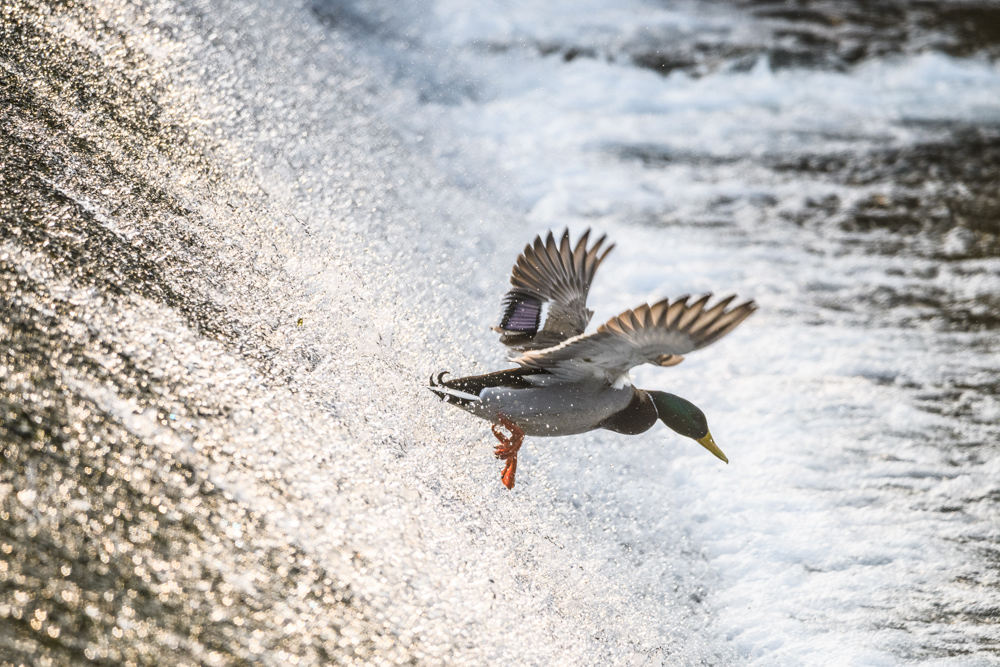 The last remaining female also flew.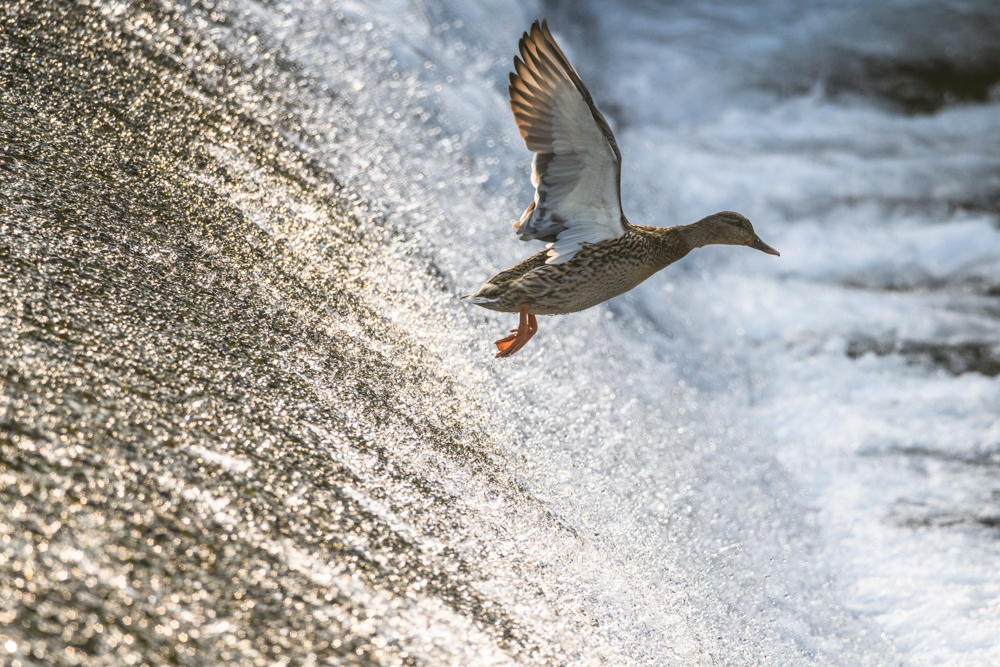 I found a group of Japanese grosbeaks in the Fushino River. Traces of digging in the soil are on its beak.