メジロなど / Japanese white-eye
I don't seem to see many birds this winter. Even when I go to photographing locations that were crowded with many ducks, shorebirds, and plovers last year, I often end up disappointed. Is it the effect of the warm winter? I'm not sure if it's a coincidence or not.
A pair of white-eyes. They were grooming each other happily.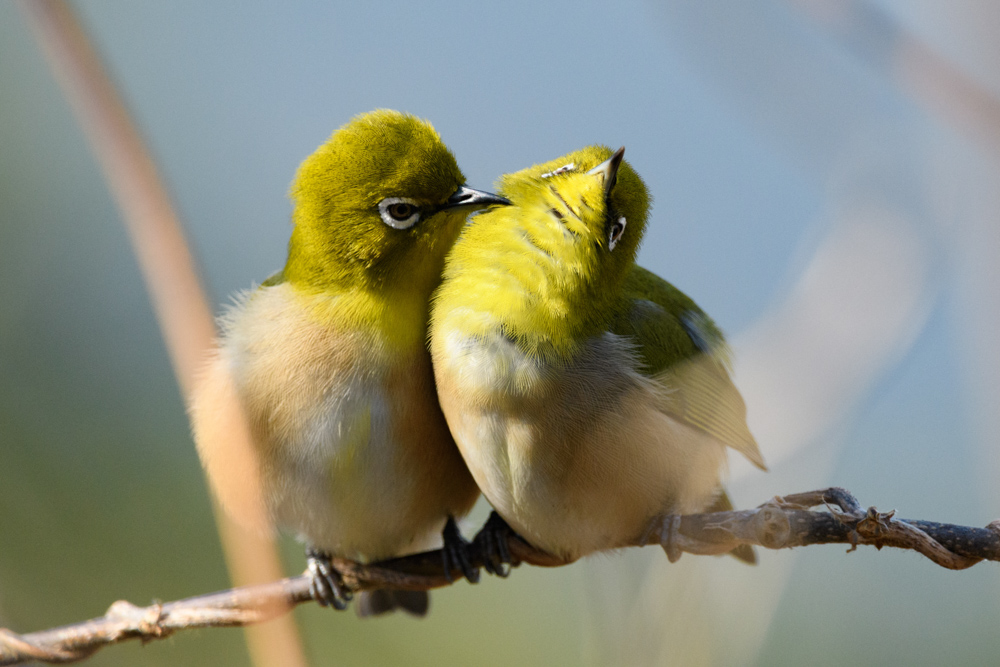 Cleaning with its beak. It looks quite careful.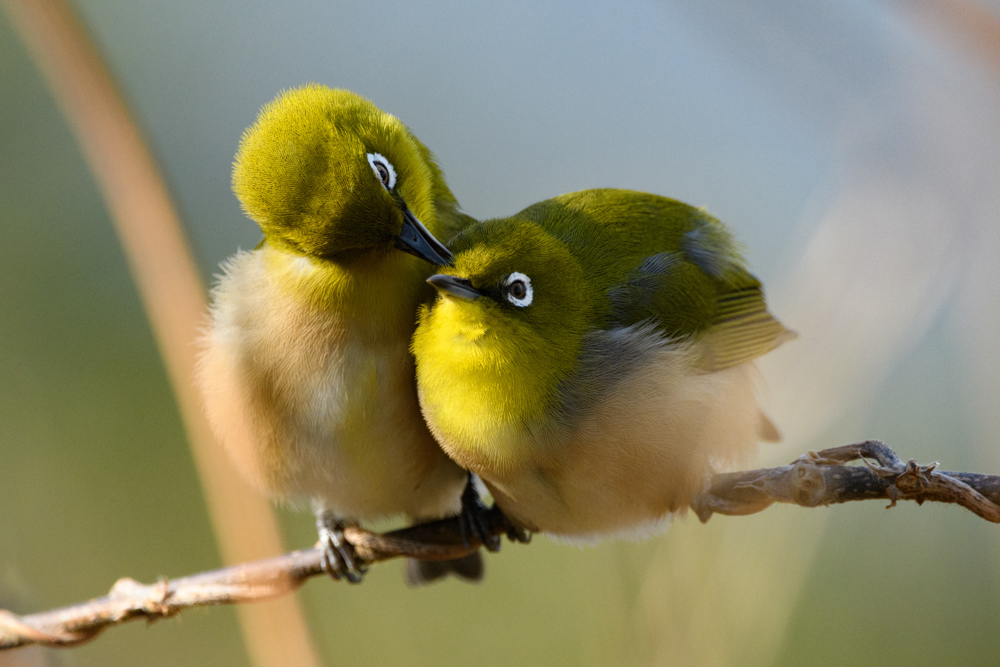 They also look at the camera as if to say, "What are you looking at?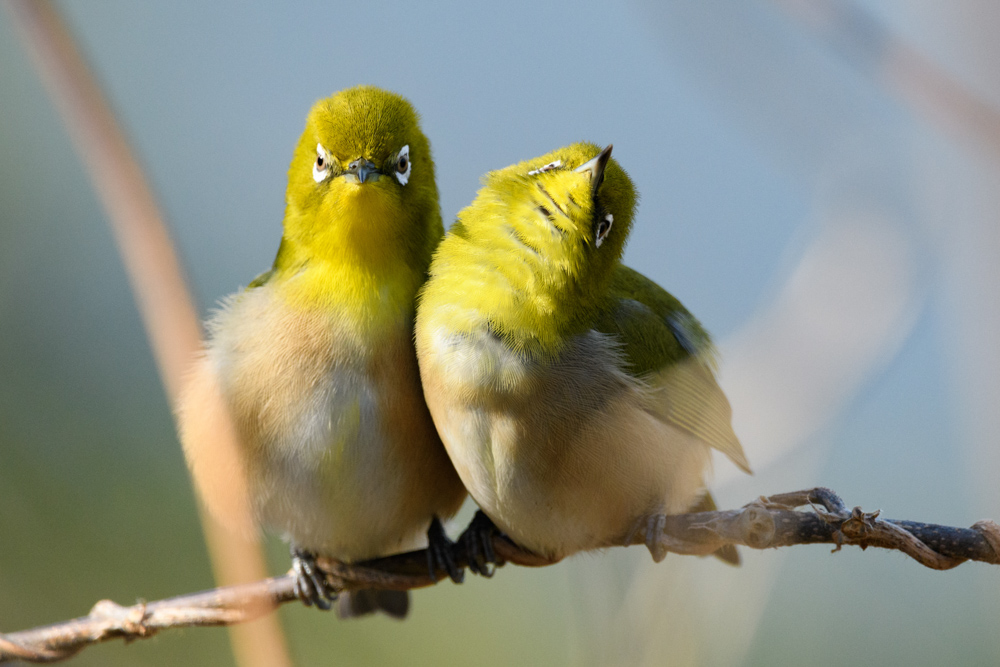 There are gaps on the belly that appear to be egg-holding spots (areas where hair is shed to keep the eggs warm).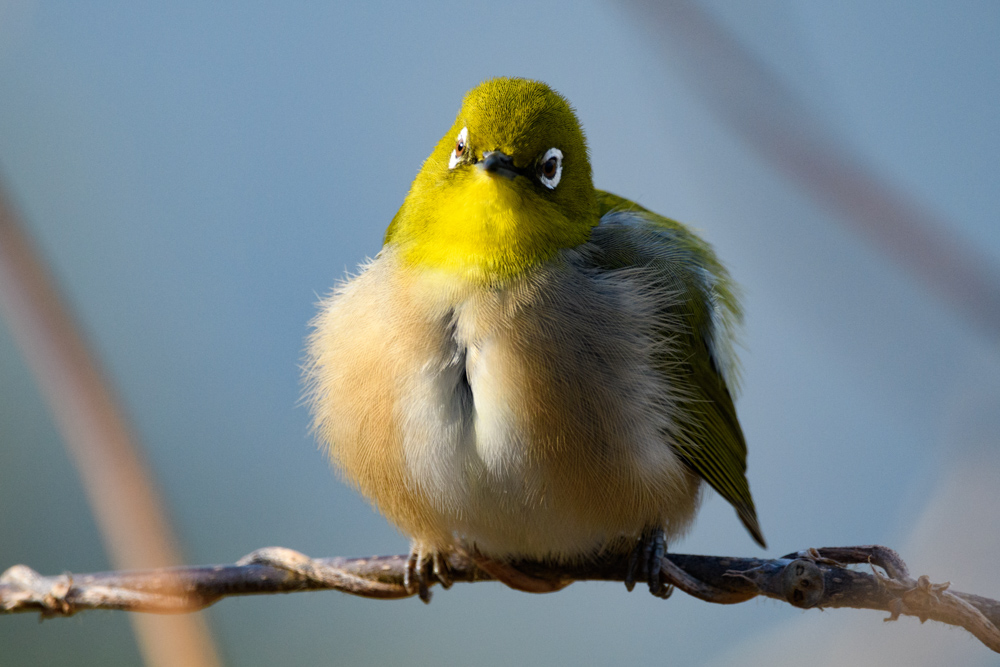 A waterway and a grey heron at dusk.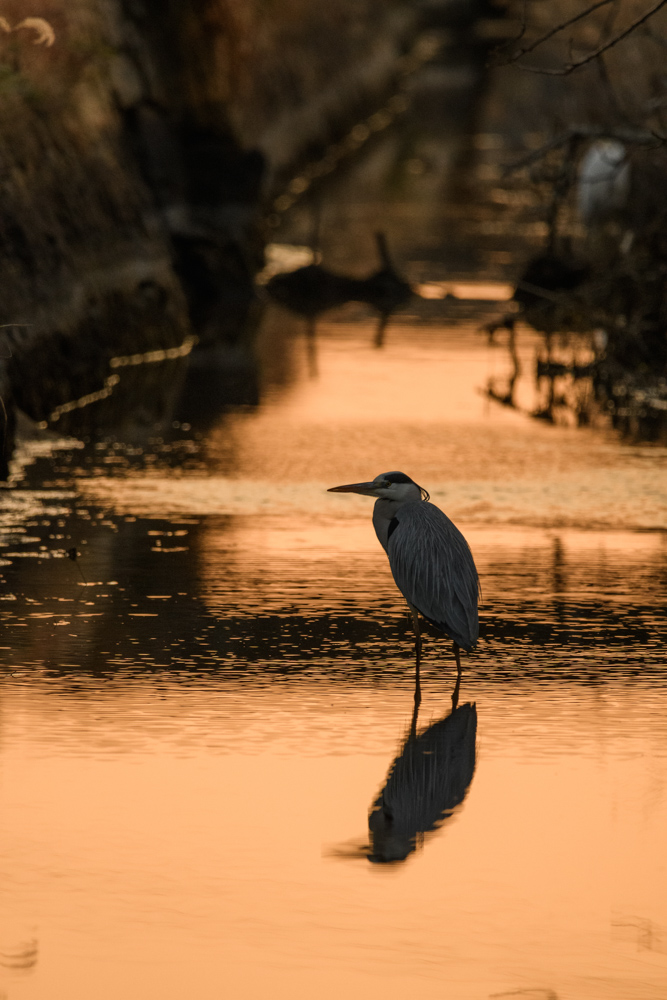 With not much time left before sunset, I headed toward Ajisu. I was able to capture the sunset scenery without being obscured by clouds. Ducks were resting on the tidal flat that appeared like a sandbar.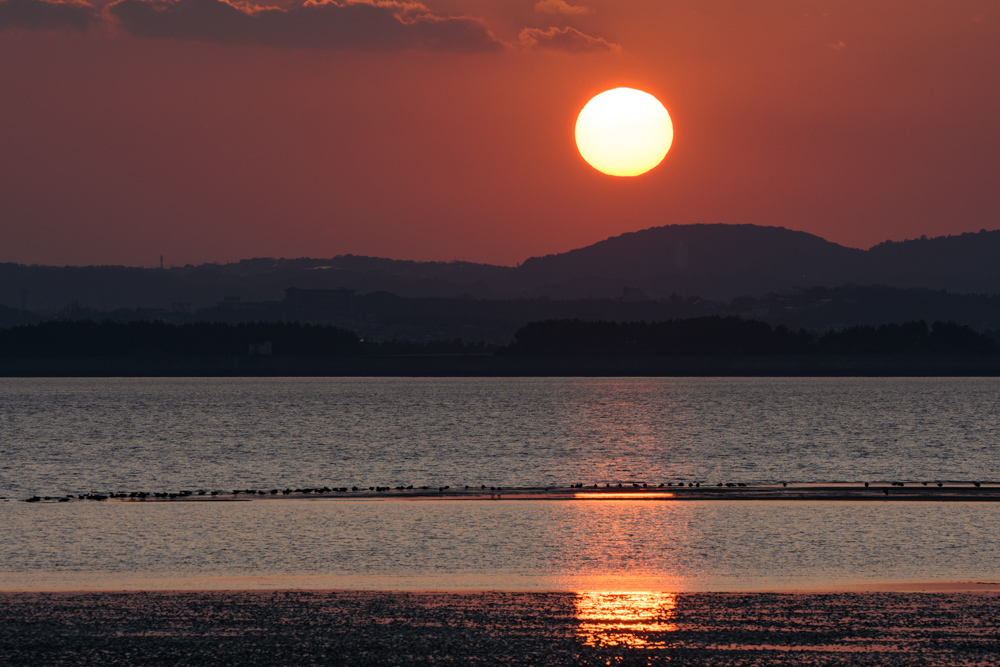 Just before sunset. The sun moves quickly and is unexpectedly busy.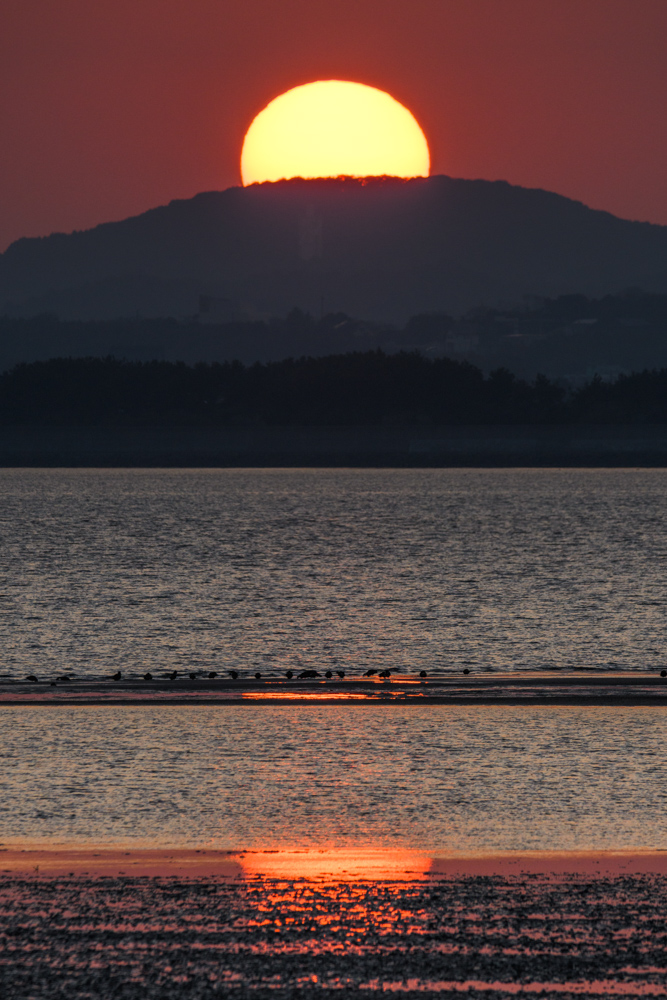 A great egret. The sun has gone down, but its whiteness still stands out in the evening darkness.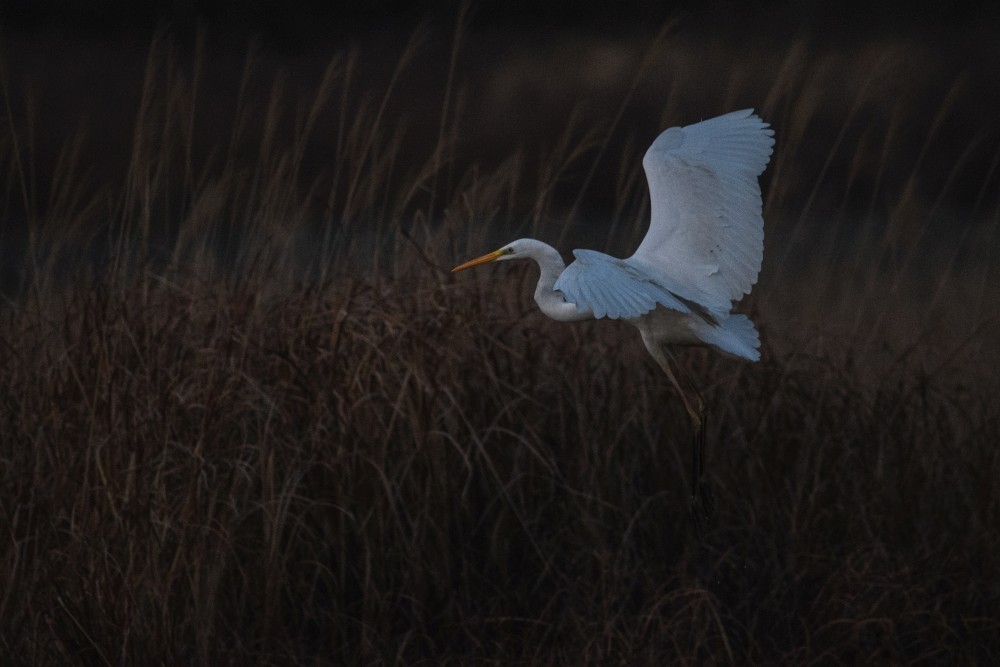 As before, Sigma 150-600mm F5-6.3 contemporary was used with image stabilization (OS) off. The image was taken handheld at a shutter speed of about 1/2000. As expected, the image remained sharp throughout. If the image quality deteriorates irregularly, I thought that the image stabilizer, which is actively moving the optical system, would be the most suspicious factor, and I think I was right.
Finally, here is a picture of the moon taken with a tripod in this condition.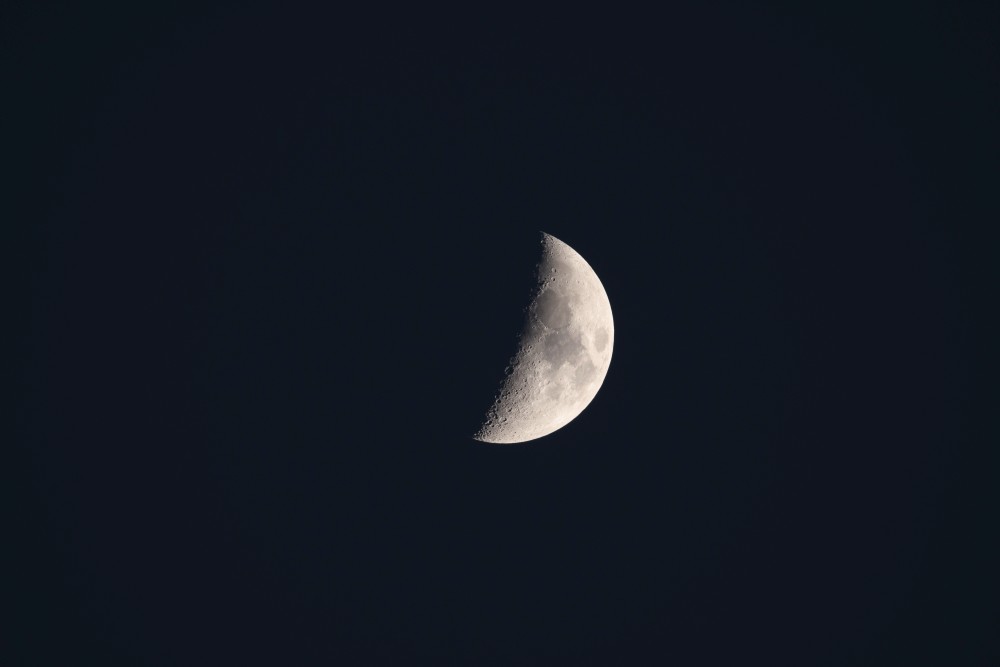 Equal size cropping. I have no complaints if the image is this good. Sharpness is about Lightroom standard.