カワラタケ / Trametes versicolor
That mushroom that you often see but don't know the name of. I tried to observe and photograph it.
It's a mushroom that grows on decaying wood called "Kawaratake" in Japanese. It is hard like fomes, and does not look edible or tasty. Although it is not edible, some people drink it and its pharmacological effects (anti-cancer) are being studied (see: Mushroom Album).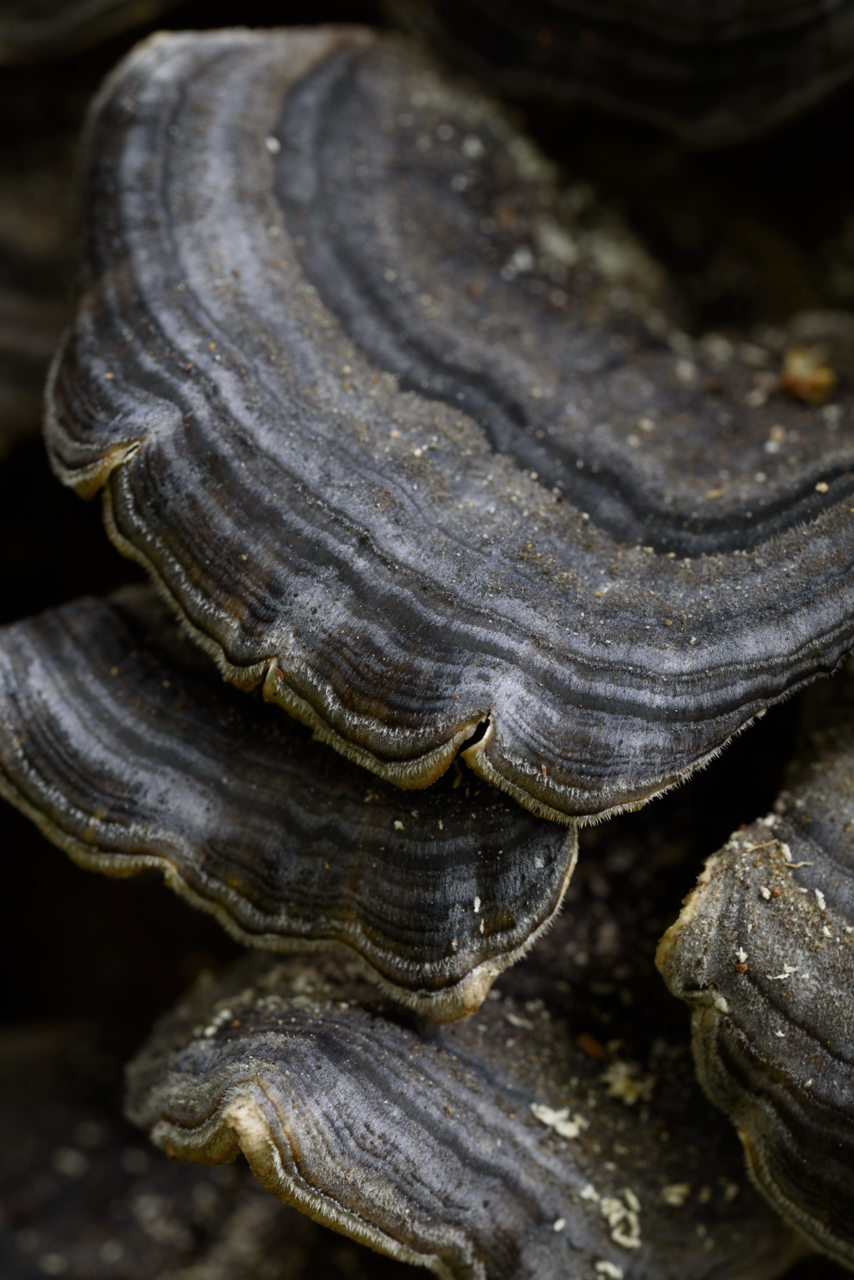 Most of the time, they grow densely in a series, like a waterfall.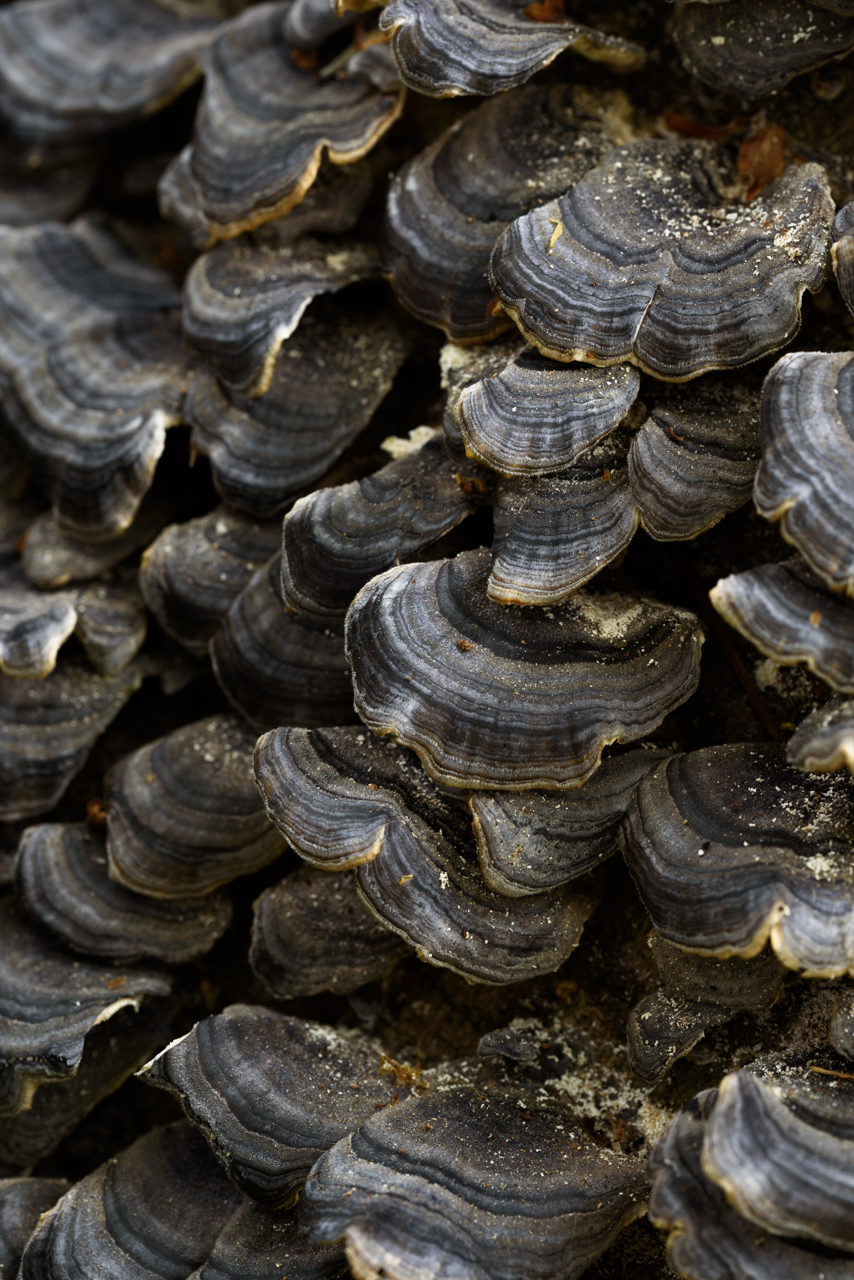 I'm gradually receding. Sorry to those who get creeped out by this photo. The tree is connected at the root to the healthy tree behind it, but I guess this one is completely dead. I feel the work of nature's decomposer.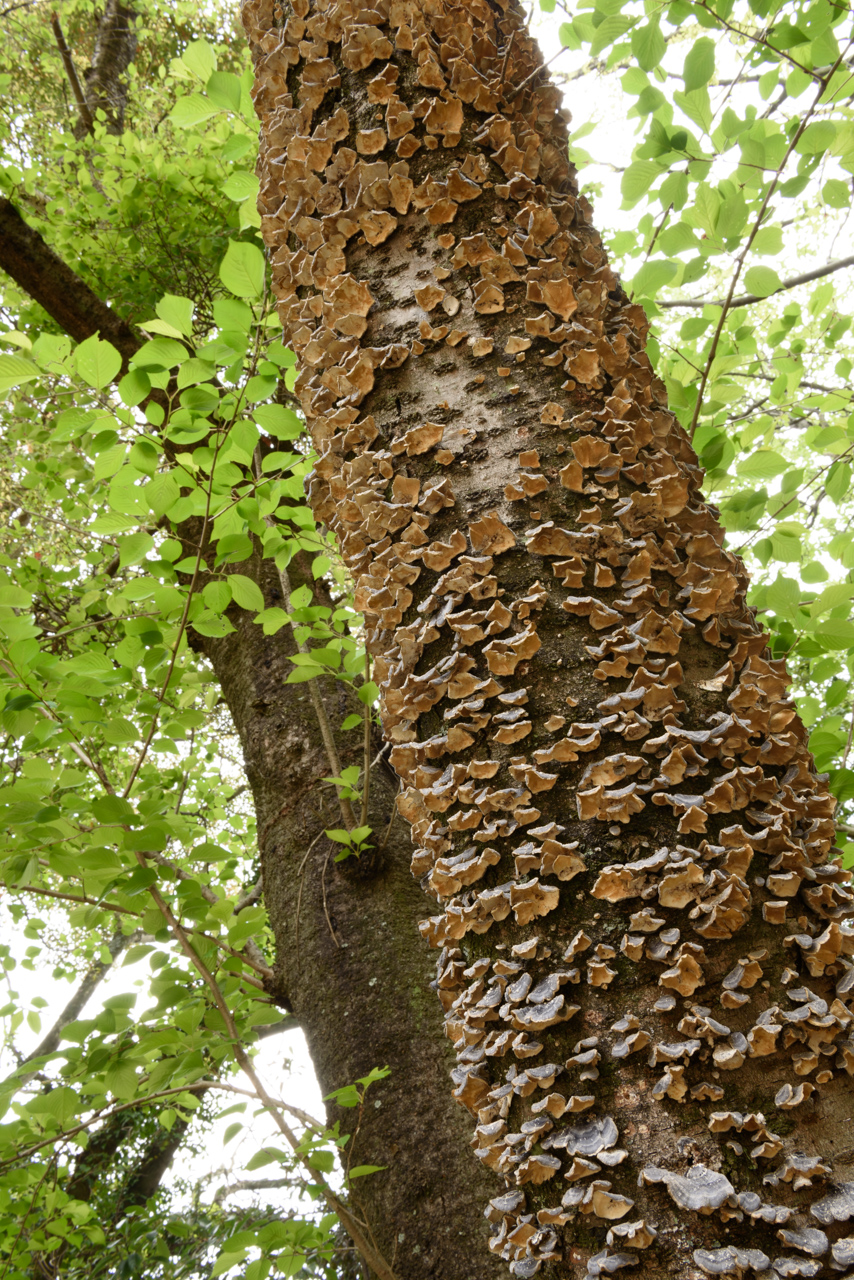 I found some cicada shells under the eaves of a nearby shrine. It must have been from last summer. Although a large number of cicadas shed their skin every year, there are surprisingly few shells that remain for long. This one must be part of some kind of cycle.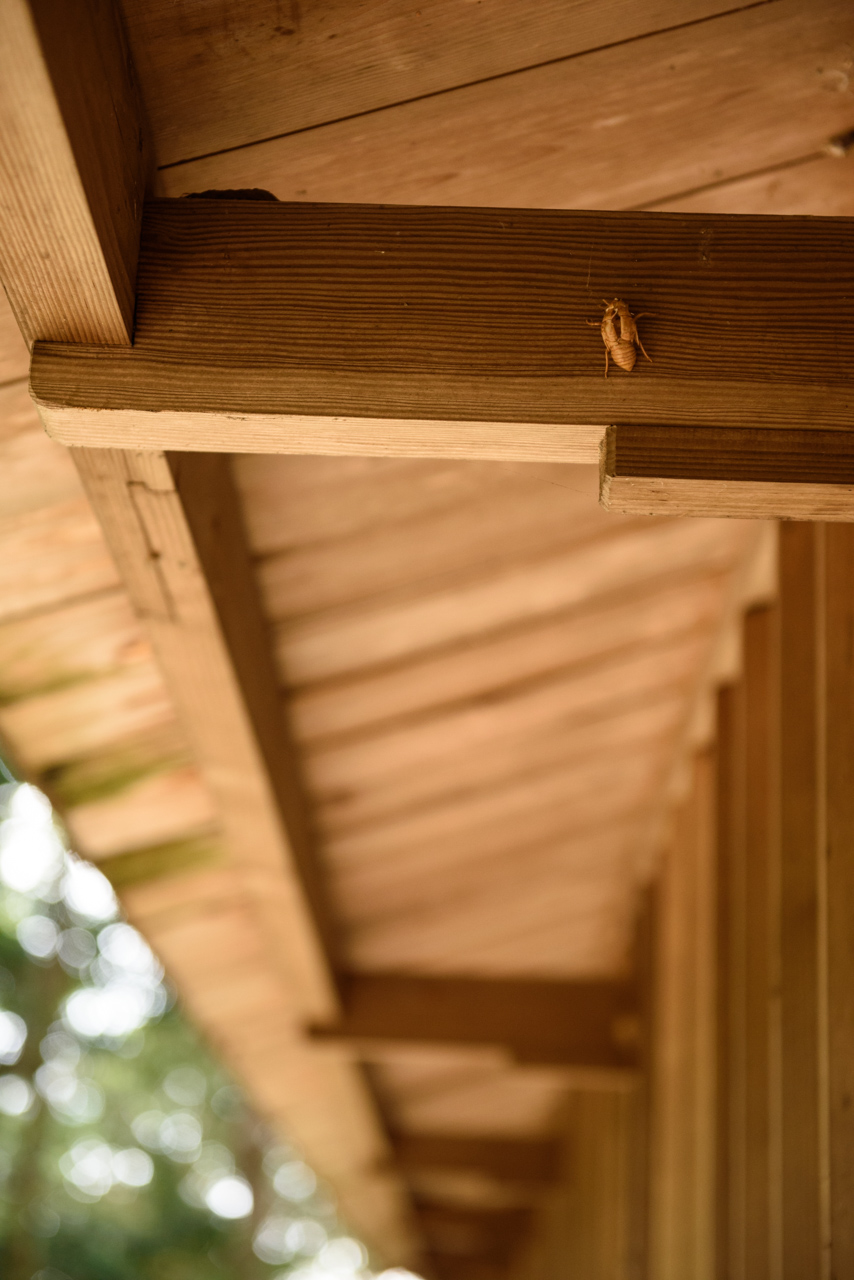 I did a quick search on "chitin decomposition" and found that there are many plants, animals, and microorganisms in nature that produce chitinase, an enzyme that can decompose chitin (a component of insect epidermis, crab shells, etc.).
I guess this is what remains when fungi and bacteria are less active under the eaves, where there is no exposure to rain.