笠戸島 / Kasado island
There is a place on Kasado Island in Shunan City, Yamaguchi prefecture that is said to be a famous place for watching the sunset over the Setouchi Sea. I visited there during the Bon vacation.
Since it was August and the observation point was much bushier than I had imagined, I decided to mainly use a telephoto lens. In such a situation, the AF-P DX 70-300mm was surprisingly useful. This lens is light, compact, and inexpensive, but it has a fast AF function, and I like it (although I don't use it as often as I would like) because of its unbelievably good image quality considering its price.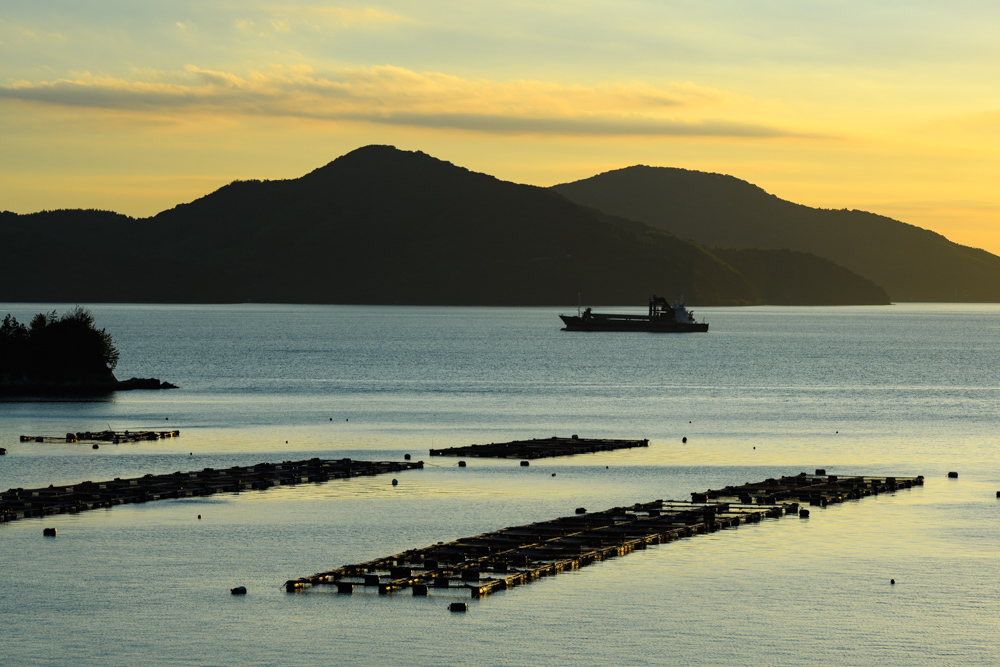 I heard that if you choose the right season, you can take a picture of this tunnel and the setting sun.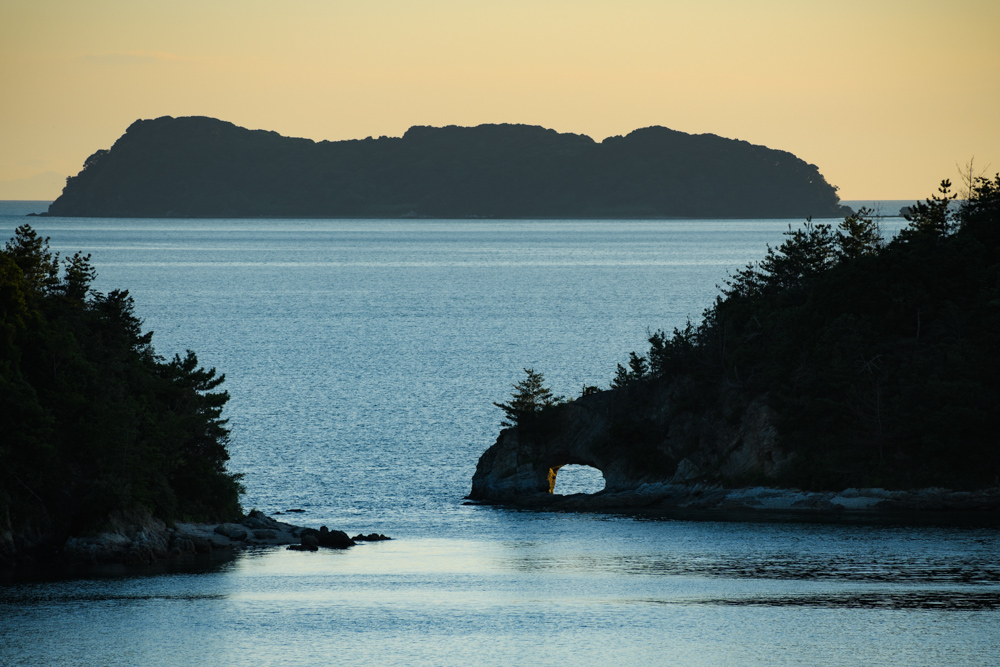 The wreck of a concrete ship. It is said that this ship was built with concrete due to the extreme shortage of supplies during the war. If the tide were lower, you could get a closer look, but I have yet to see one.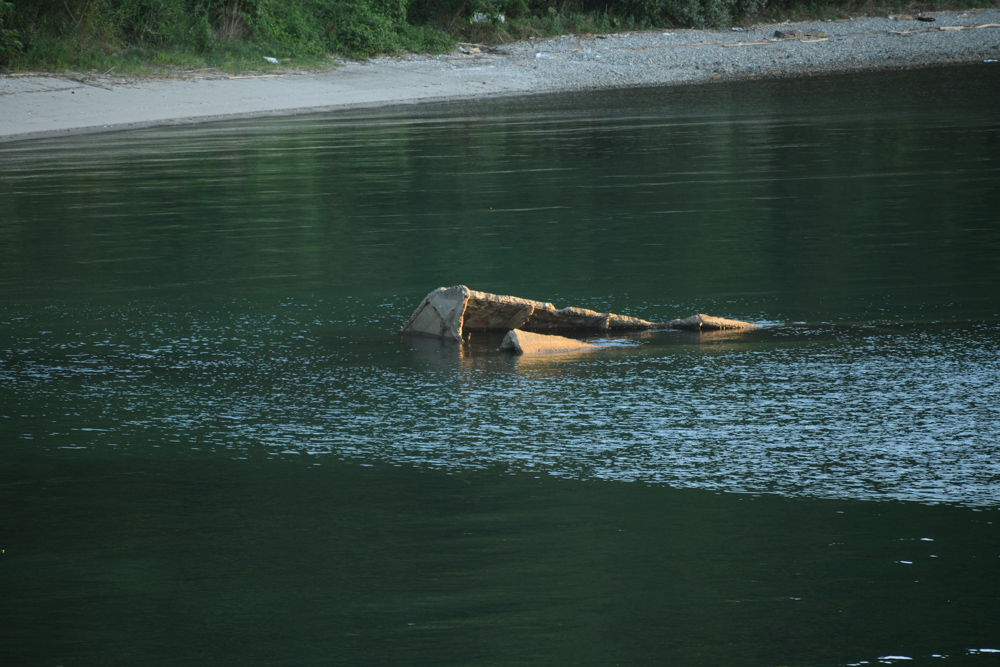 Just before sunset. I managed to compose the shot by framing some of the bushes and the trees that covered them. I wore an insect repellent parka, but the mosquitoes were terrible. Unfortunately, the evening view was not as dramatic as I had expected.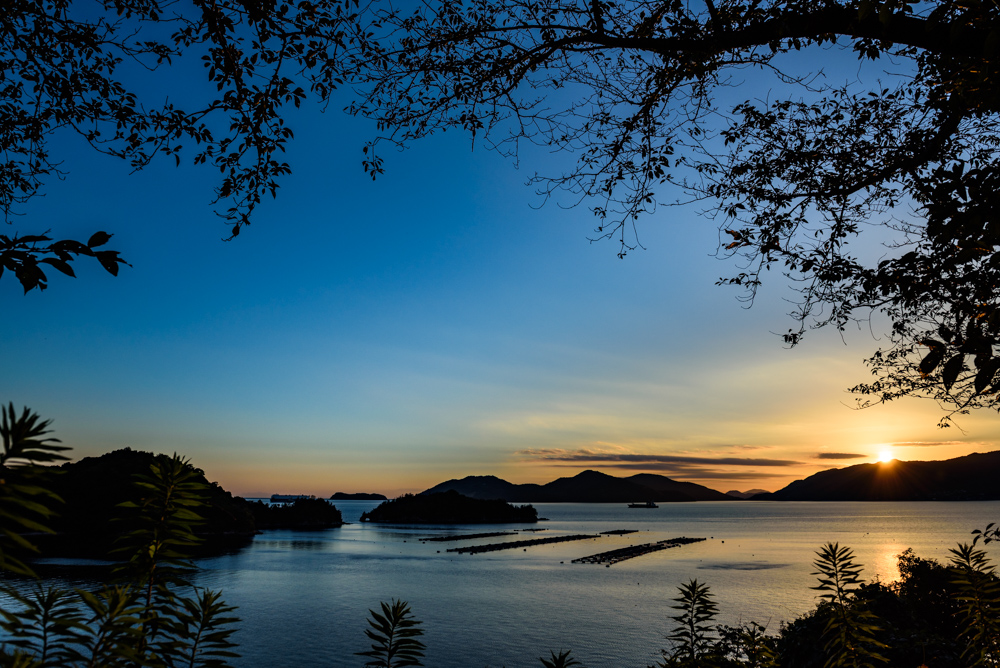 After sunset, I looked toward Shin-Nanyo from the telephoto side. The chimneys of the factories are faintly visible.