チュウシャクシギなど / Whimbrel, etc.
A Whimbrel found on a mudflat.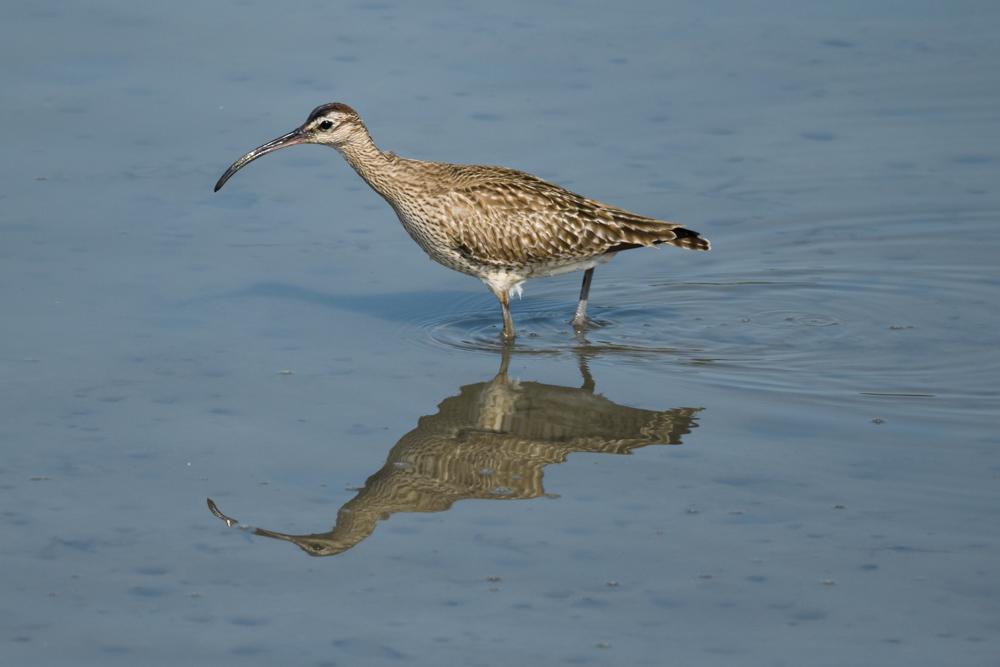 I was able to take a picture of it flying, but the whiteness of its waist was not clear.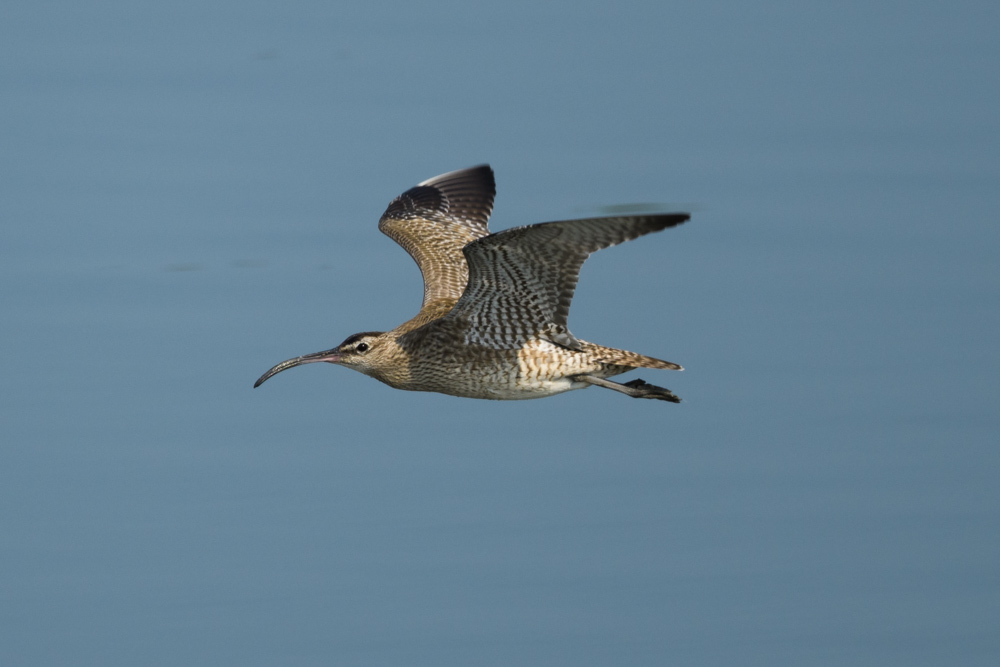 However, the median line was clear, and I concluded that it was a Whimbrel.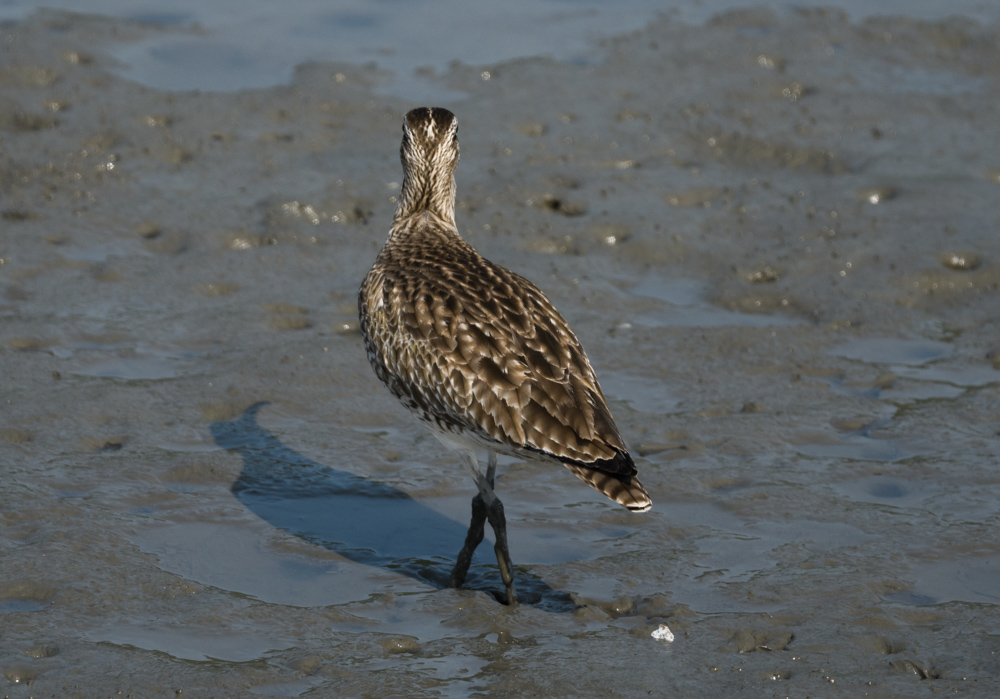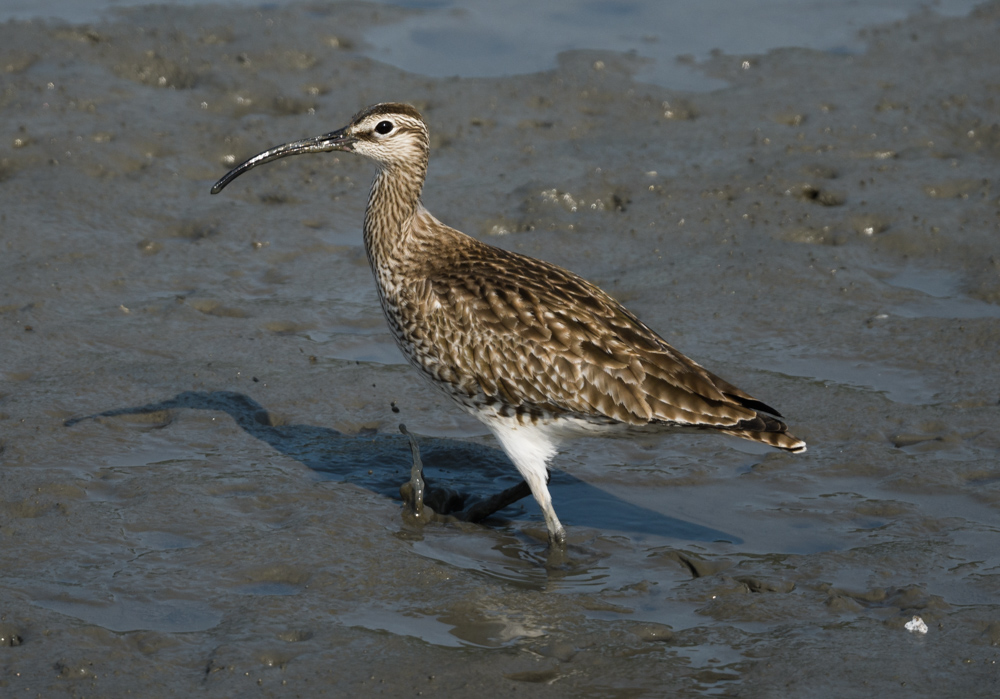 Is it a Grey-tailed Tattler?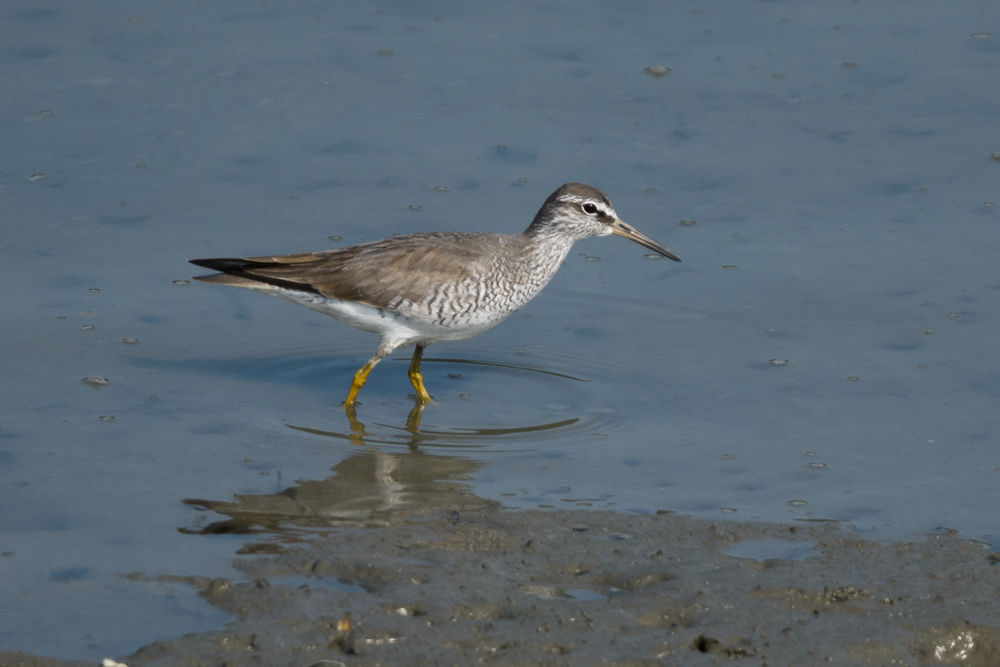 This is the one I got lost in. I took a picture of a small one that I saw on the opposite shore for now.
It was either a Greenshank or a Marsh Sandpiper. Physically, they are quite different from each other, with the Marsh Sandpiper slimmer and taller. Also It does not have a curved beak. Based on the above characteristics, I think this individual may be a Marsh Sandpiper. However, some people have pointed out that the Marsh Sandpiper has no hypermetropic eye line and its face looks white, so I am not sure about it.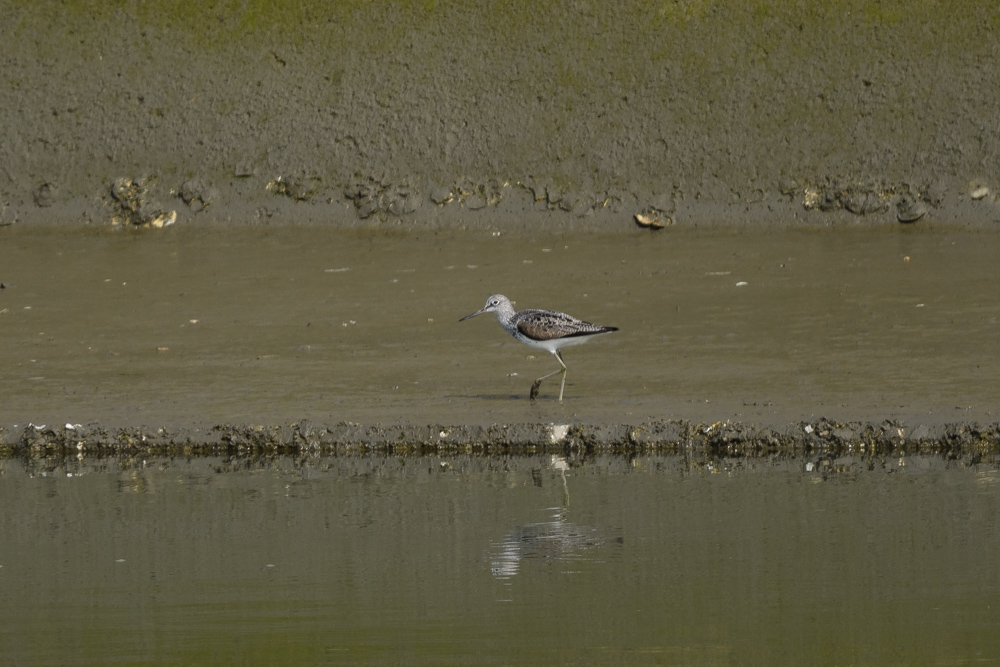 Another individual that was right next to It. This one has a whitish face, which seems to be a characteristic of the Marsh Sandpiper.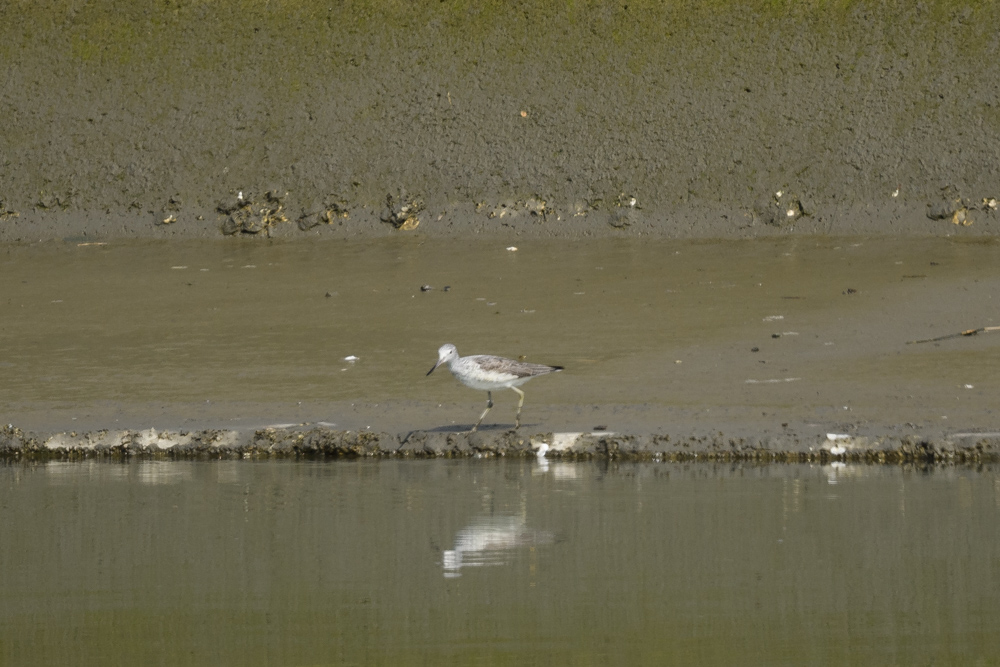 A wire fence and a Meadow Bunting. Skirmishing with a lark.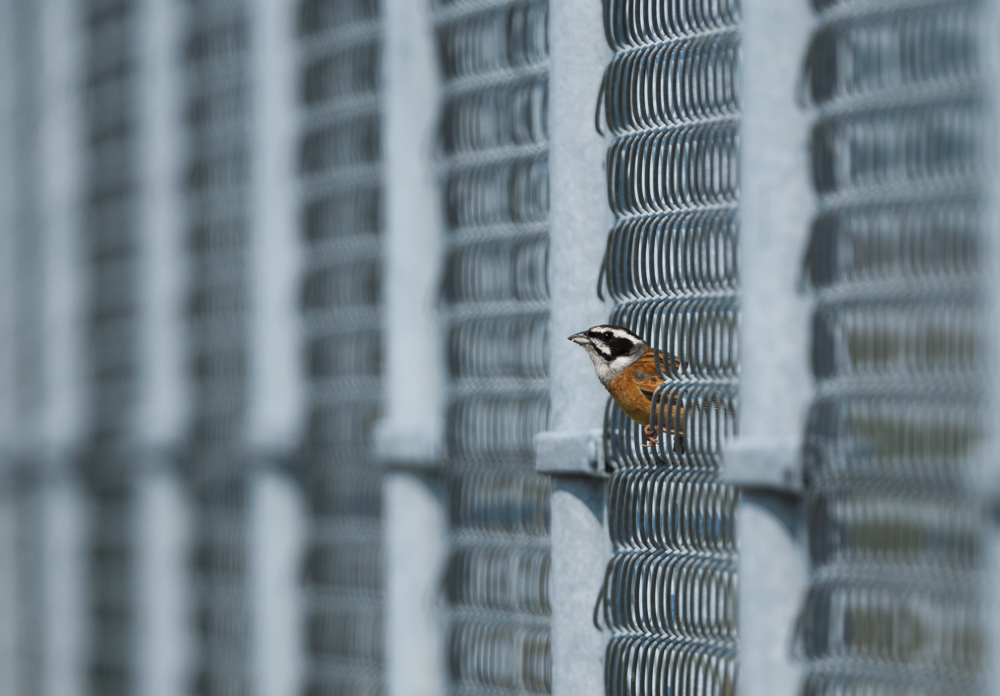 A Zitting Cisticola came out in an excellent position. Taken from the car.