コロニー / Colony
Although I said I wanted to observe every week or two, it has already been four weeks since my last observation.
I was also in Oki (excuse).
The last time I was there, there were Great Cormorants laying eggs and a Grey Heron nesting.
When I came back after a long absence, the area had become much more lively.
Before I knew it, a large number of Great Egrets were nesting. Their nuptial color is a bright blue-green. Grey Herons were also nesting.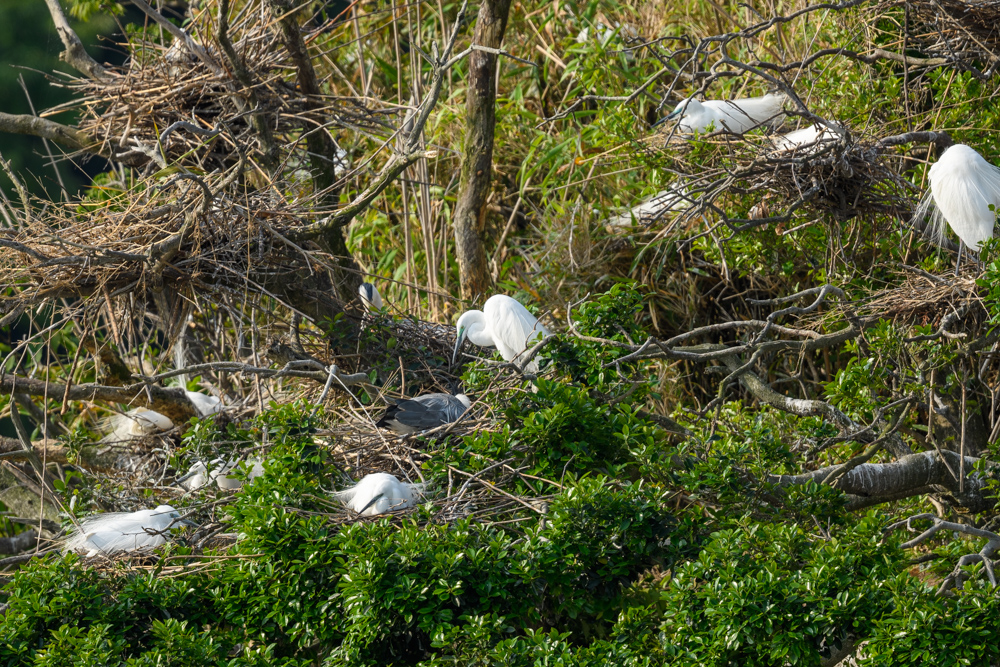 This Grey Heron also shows off its nuptial color well.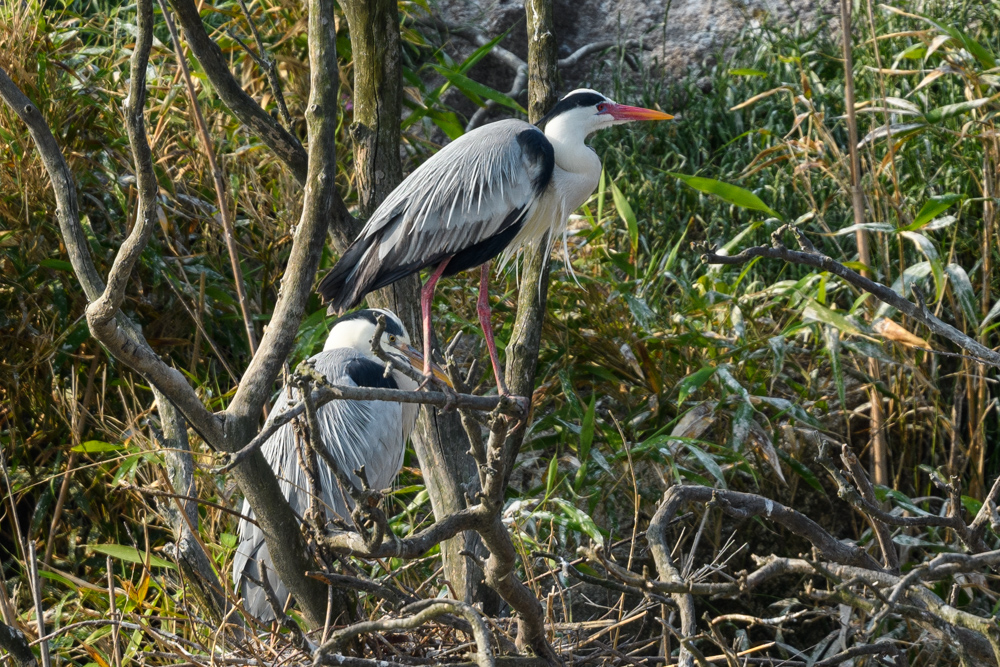 Some of the cormorants appeared to be a juvenile that had already left the nest. There were traces of fluffy hair on its head.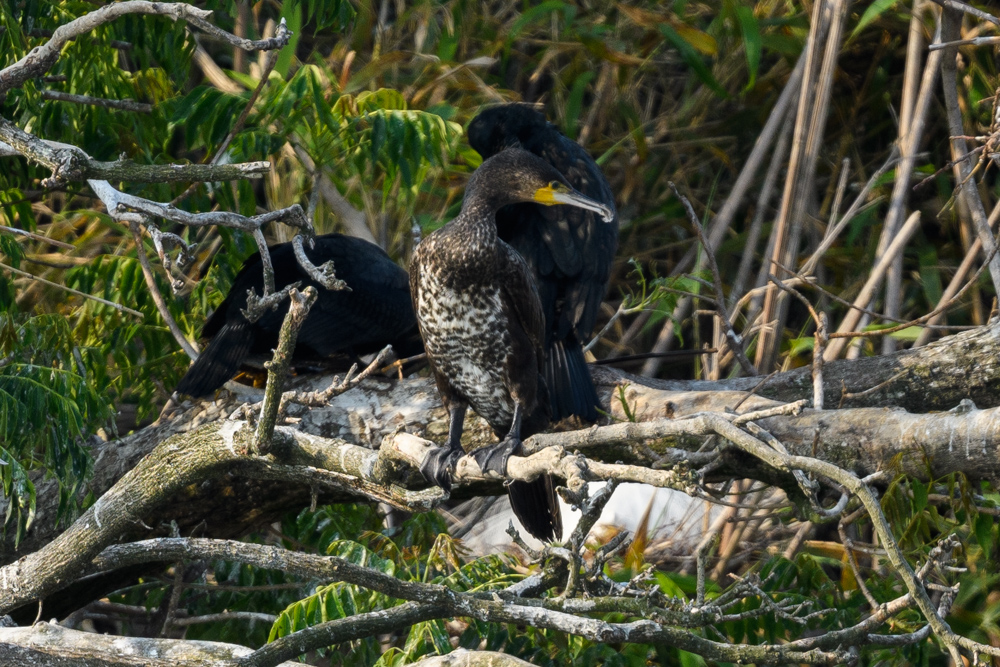 Black-crowned Night Herons also seem to have paired up.
Unlike the Great Egret and Grey Heron, they nested low down in a thicket. Since they are small herons, they are not allowed to nest so brazenly.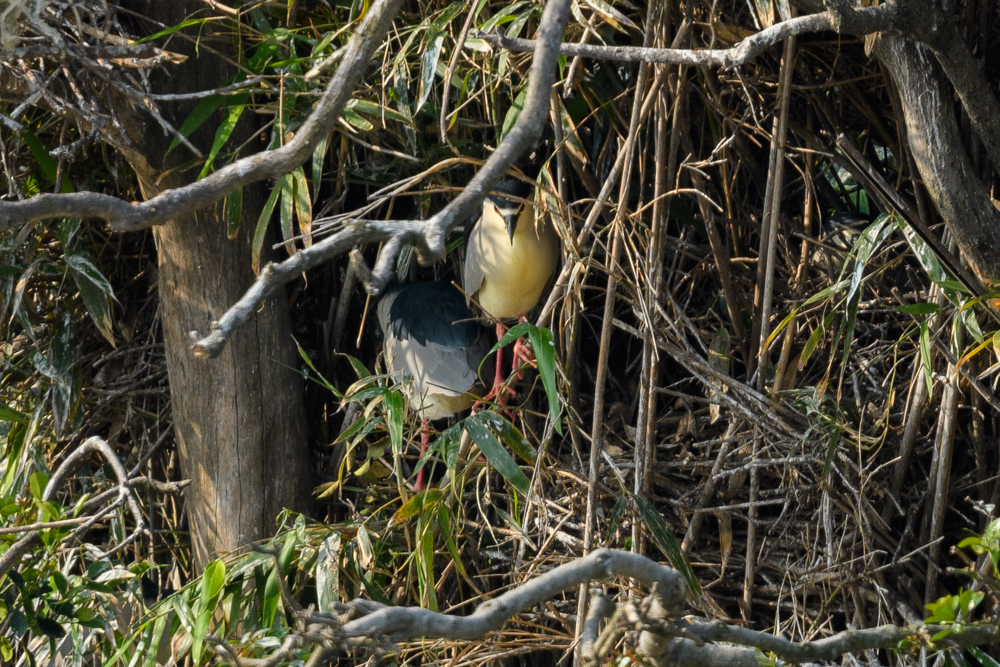 I thought they were all Great Egrets, but secretly there was also an Intermediate Egret. Their eyes are red, the color of their nuptial plumage.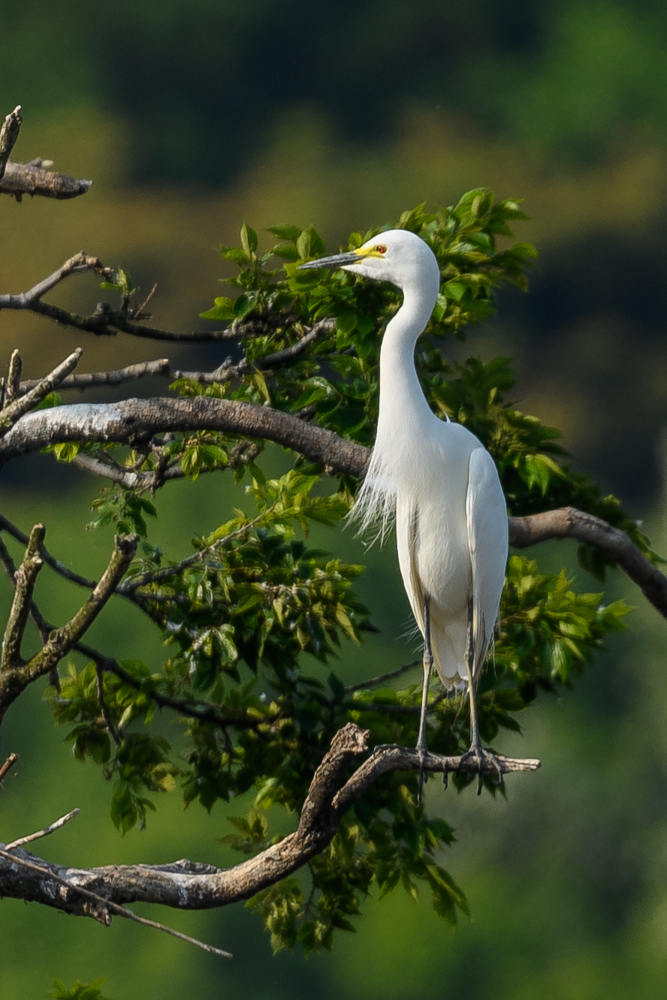 An adult Night Heron with conspicuous decorative feathers. It is kind of shaggy.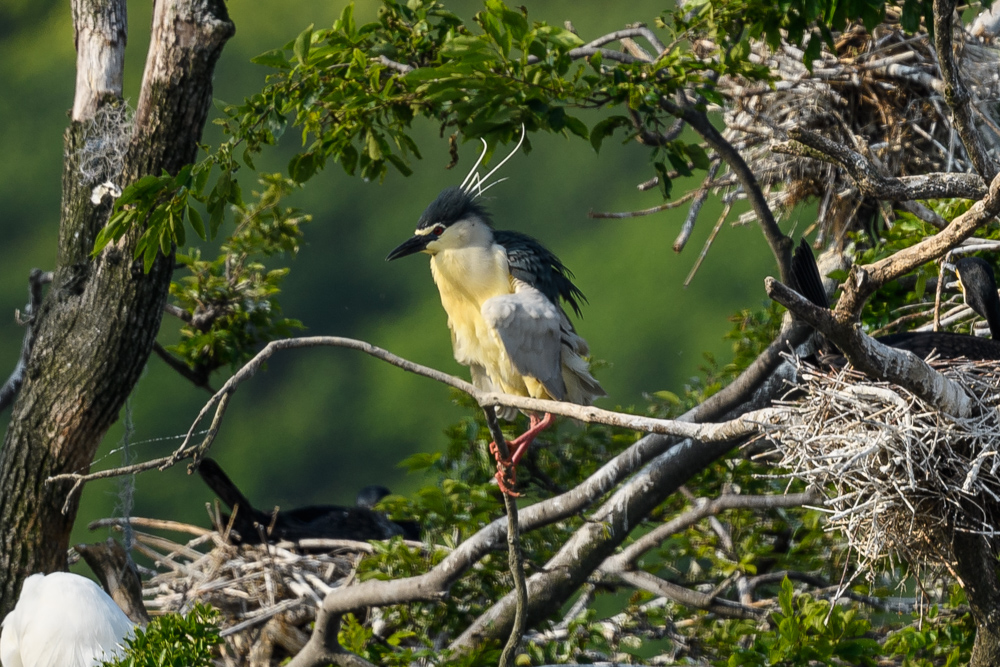 This is a young Night Heron in what appears to be its second summer plumage.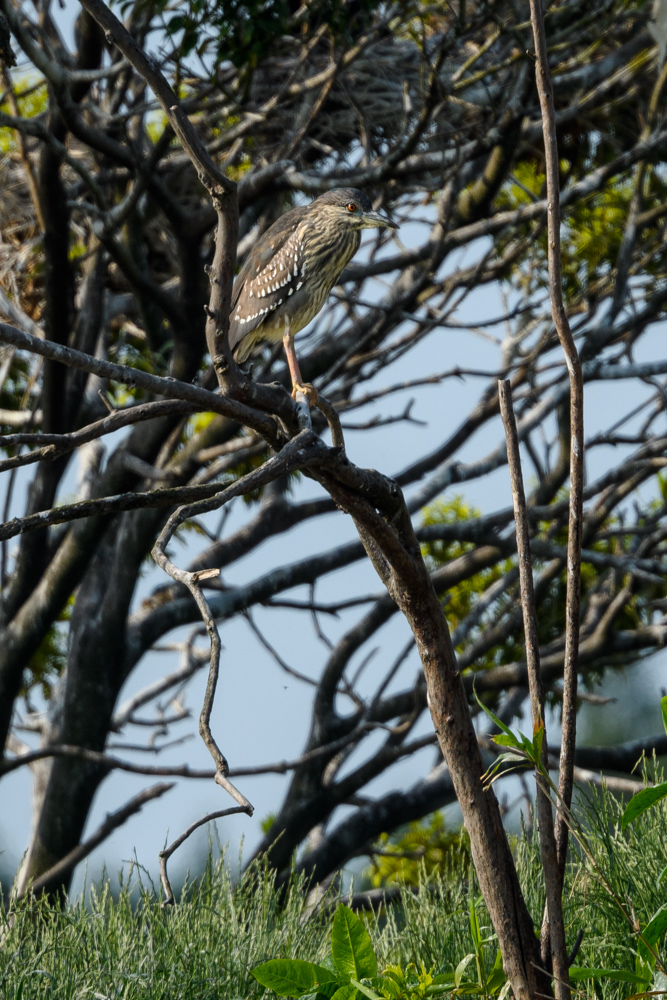 The Great Cormorants colony has large chicks.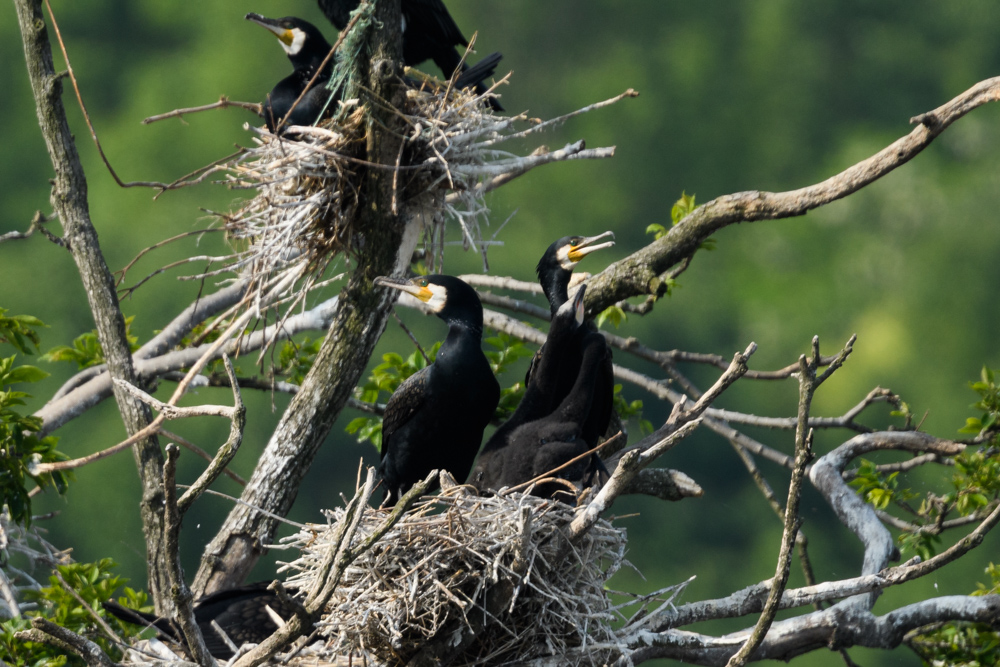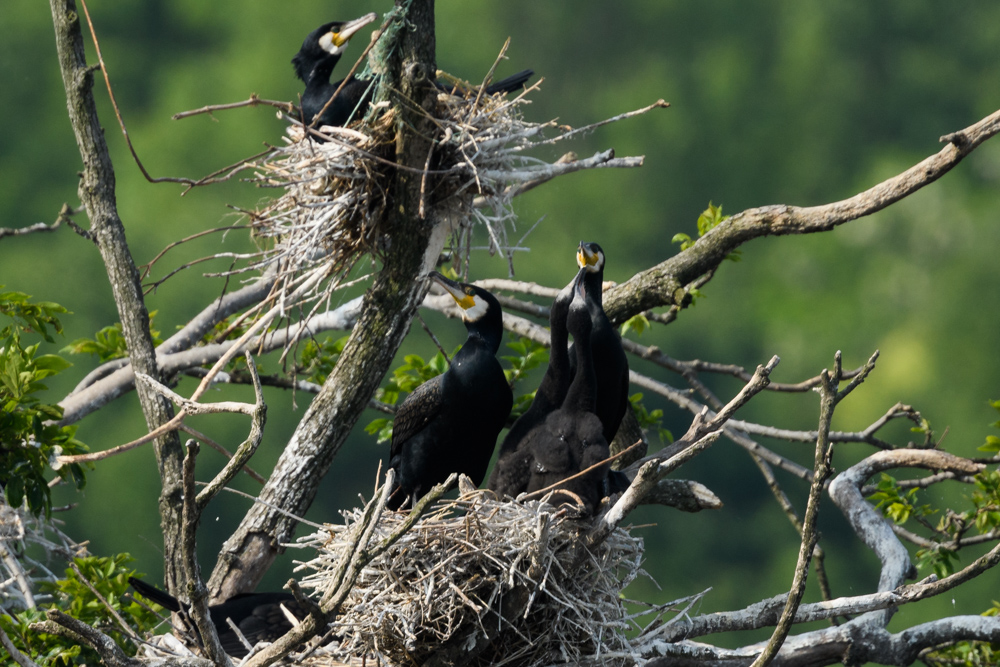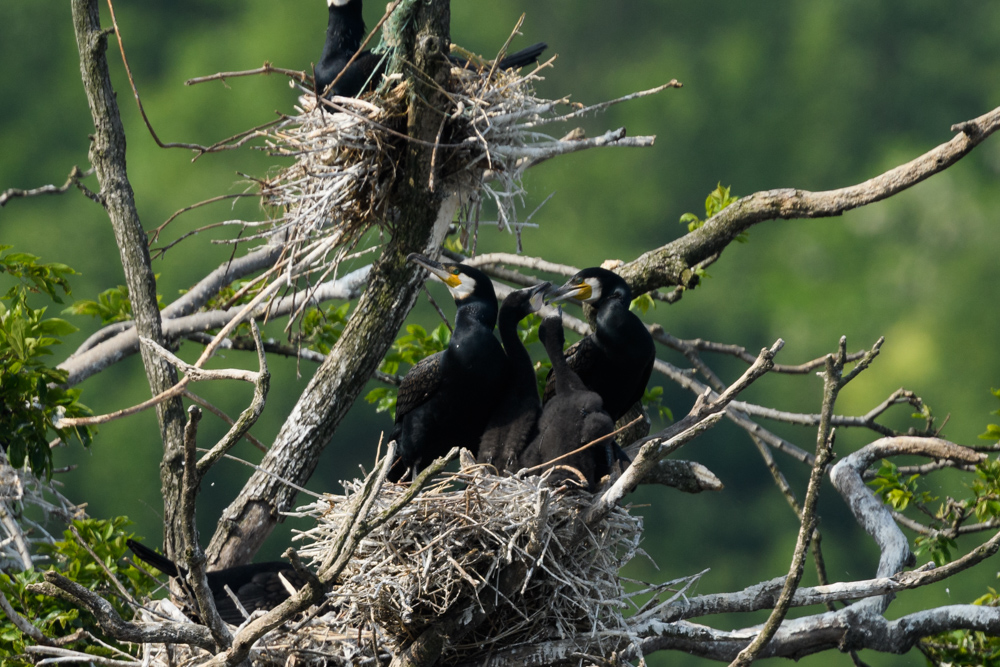 The above. I would like to continue to observe.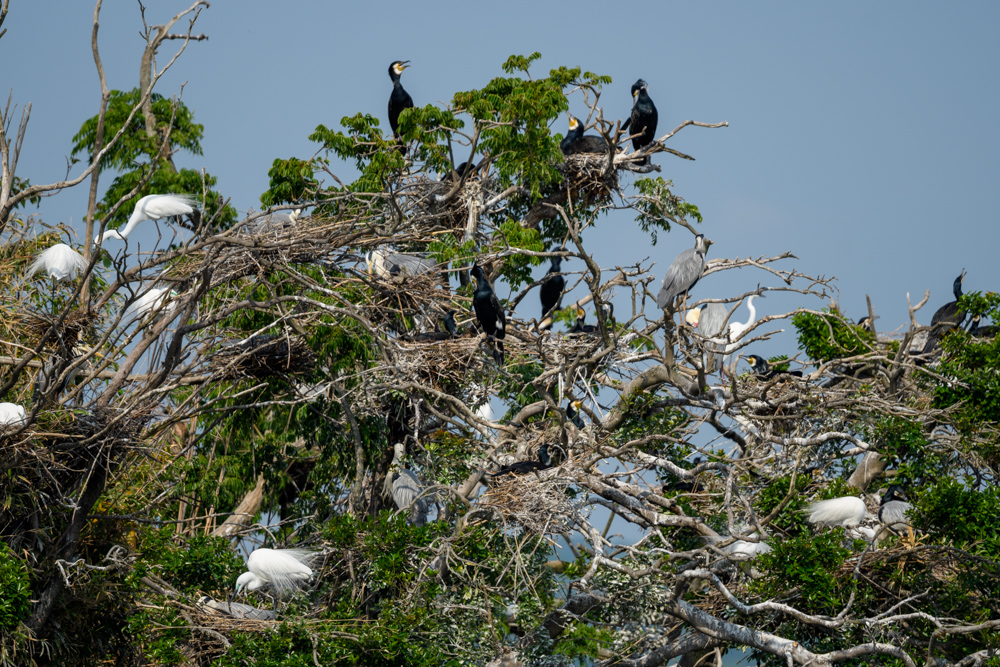 This is a Carrion Crow, I think it was carrying eggs more than a month ago?
The nest seems to have moved to a neighboring tree. Although there are few passersby, they are in full view from the road, so I am not sure if they have abandoned it or if it is another pair.