秋の渡り鳥 / Autumn Migratory Birds
Since I had no particular information, I went around the field for the first time in a while without setting a specific purpose.
A juvenile Black-crowned Night Heron flew into the bushes along the Saba River. I thought only that the one in the lower right was Teals…but upon closer inspection, I think it might be Garganey.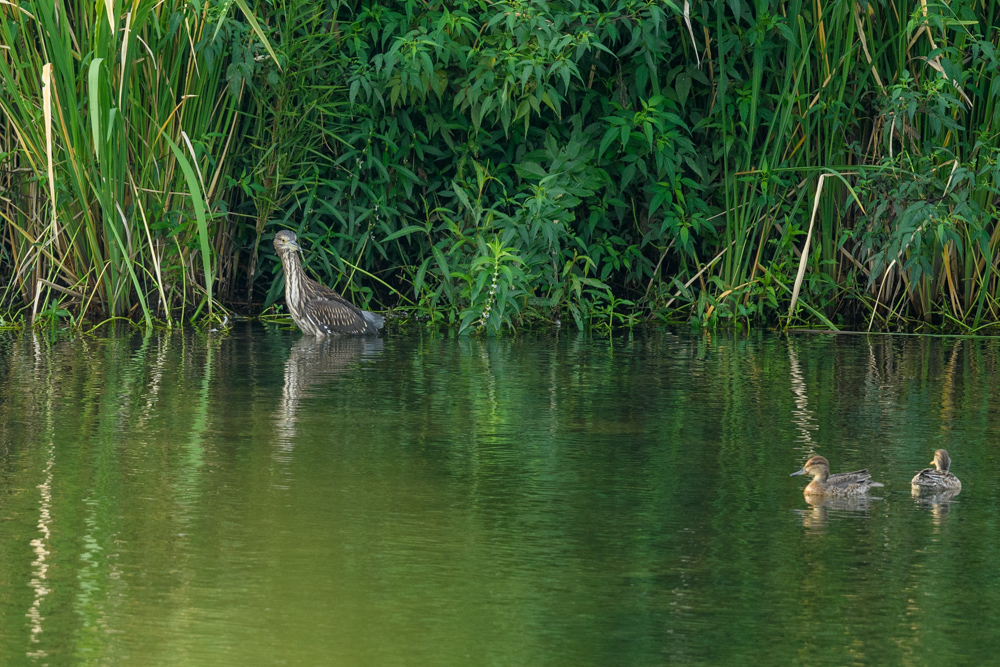 Garganey is about the same size as Teal. It is characterized by its white brow patch, black bill, white spot at the base, and black hypermetropic eye line. It is a migratory bird seen during the fall migration season from September to October. The white brow patch on this individual is not very noticeable, but it appears to have the other features. But if I say it is a Teal with a shaded facial pattern, I feel that way, hmmm. I should have observed it more carefully in the field.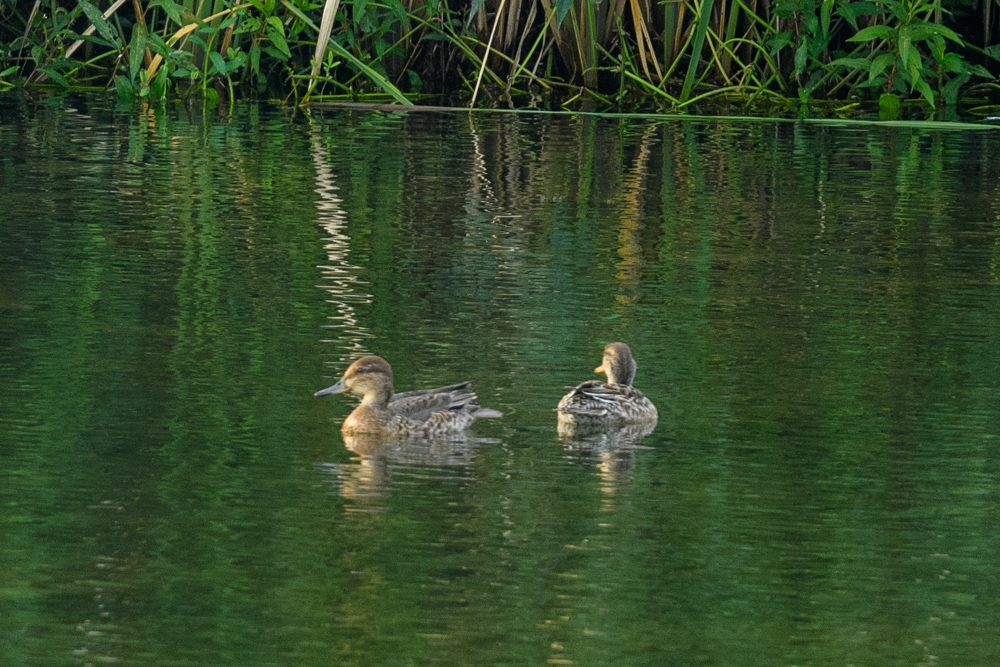 This is also a juvenile Whiskered Tern, or White-winged Black Tern, which is a traveler bird. As with the Garganey, I could not get any more details since I only had a distant photo of them.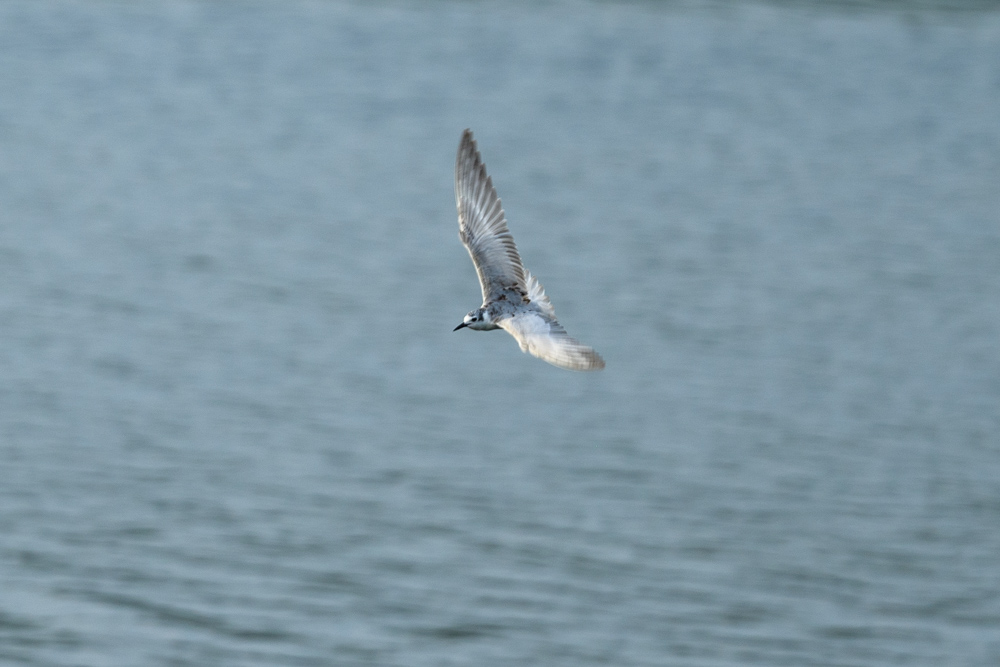 It seems to be disliked by the herons.