アマサギ、ホウロクシギ / Cattle Egret and Far Eastern Curlew
There was a flock of Cattle Egrets. I crept up between the bushes and was able to get much closer.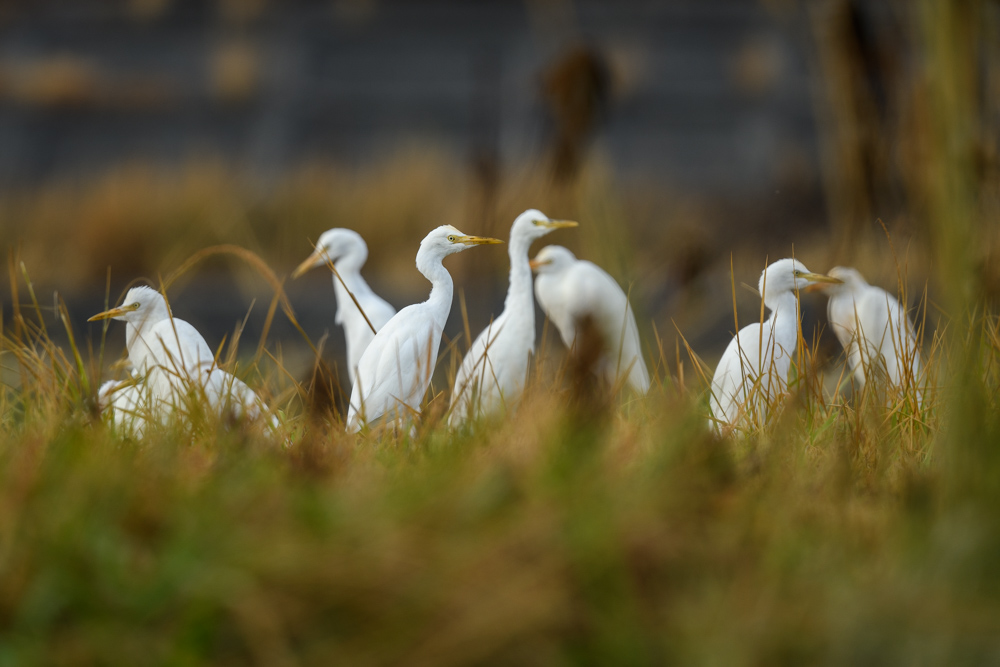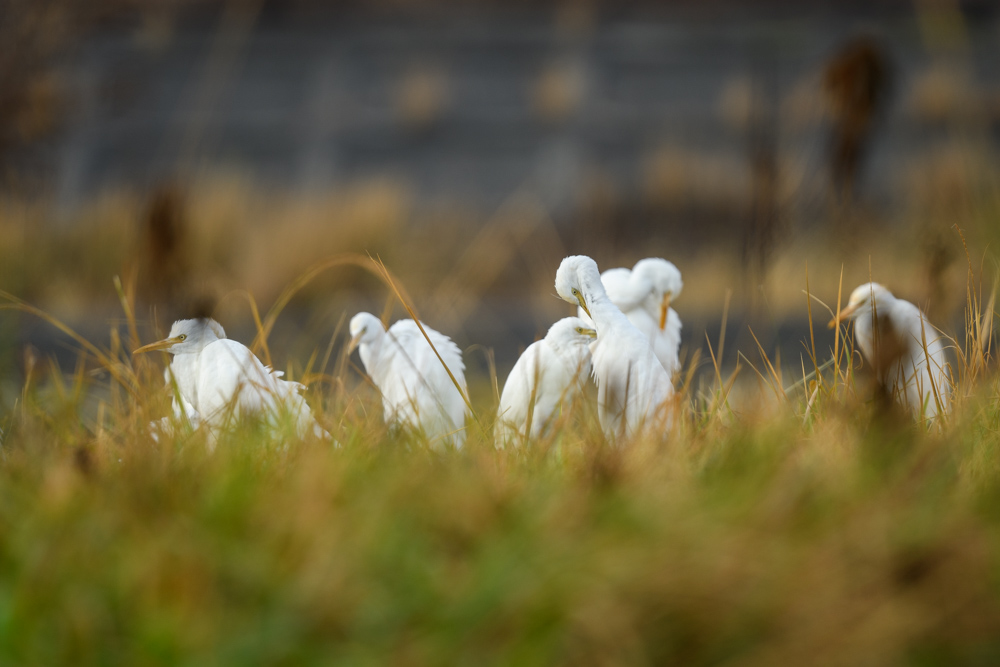 One after another, A Great Egret finds insects and pecks at them. I often see them bobbing their heads just before extending their necks. Is this a behavior to deceive the target? Or perhaps they cannot see with both eyes in front of them very well, so they measure the distance between them and their prey by moving their heads.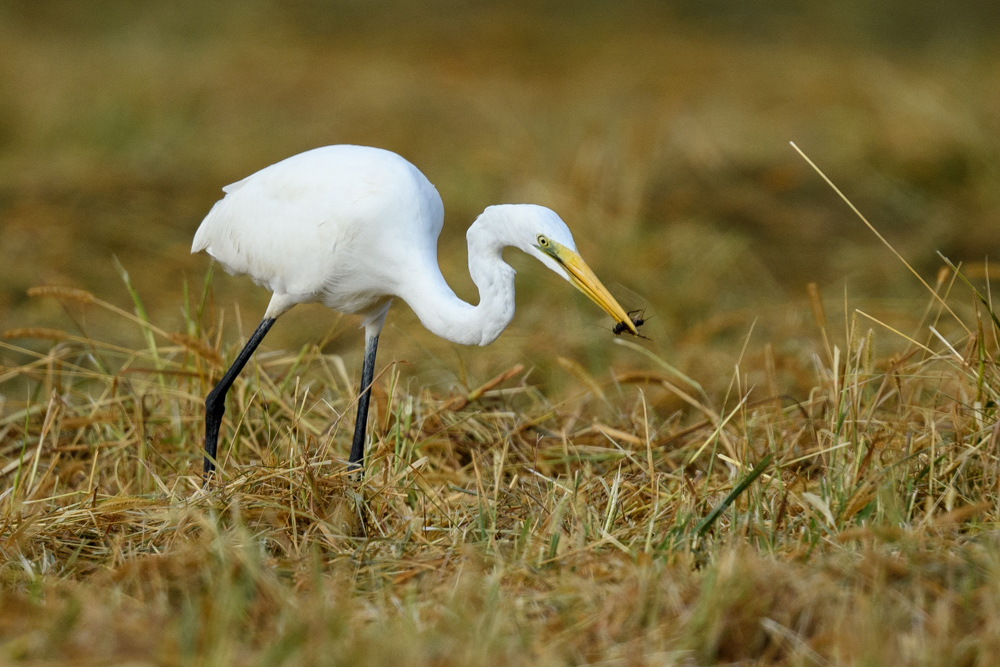 A Cattle Egret was looking for food alongside A Great Egret… but when It felt the gaze of the Great Egret, it quickly walked away. It seems that the difference in size makes a difference in their positions.
While I was photographing egrets, a sandpiper appeared in the distance. I persevered in an immovable position, and it came close to me.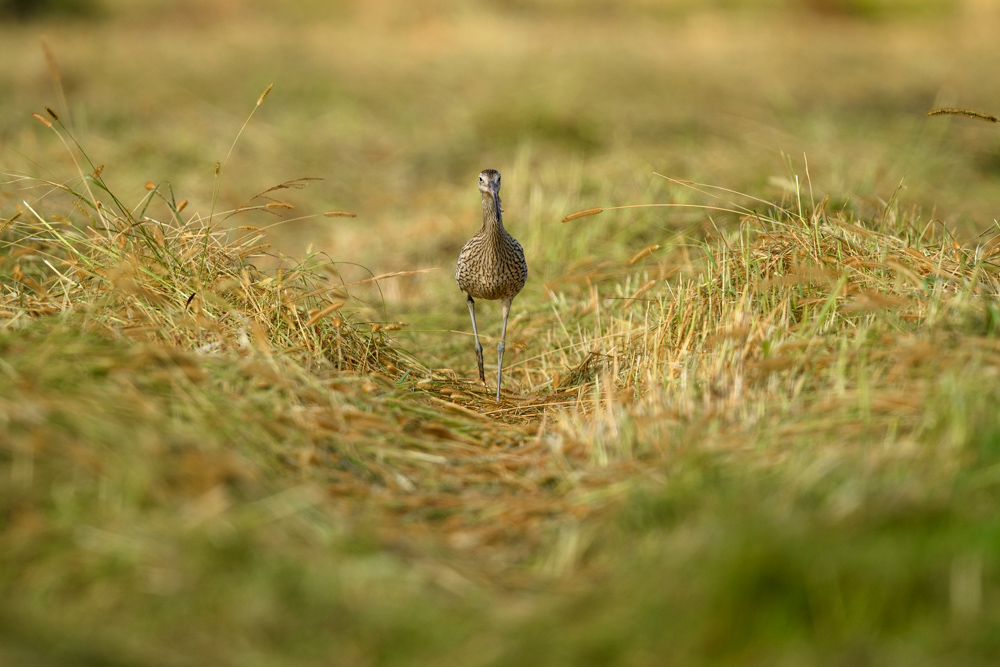 This seems to be a Far Eastern Curlew, as another photo with the head visible confirms the absence of a median line. I guessed it was a juvenile because of its short bill.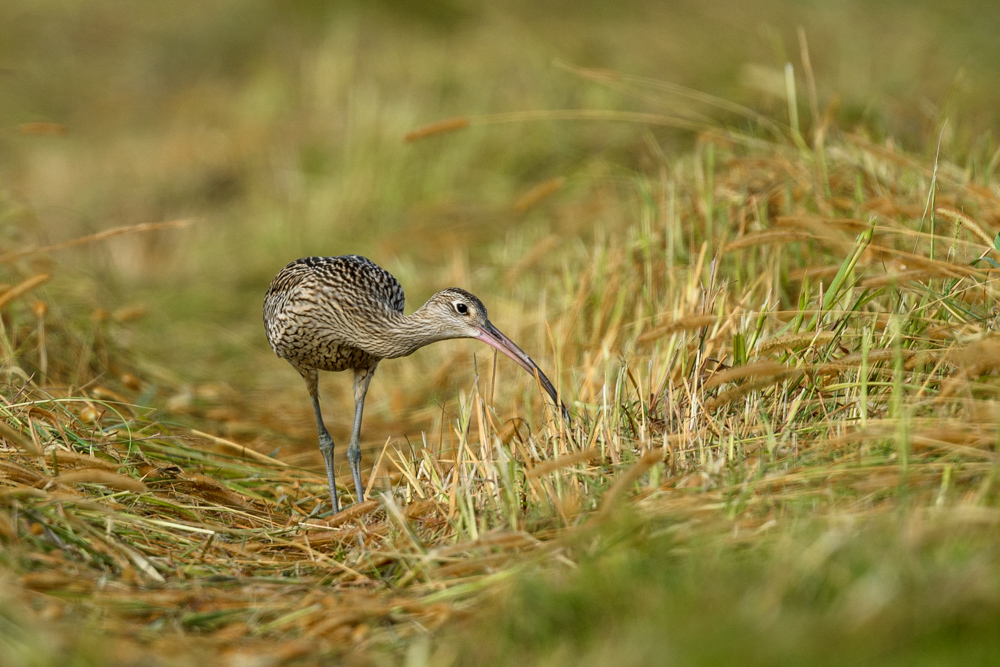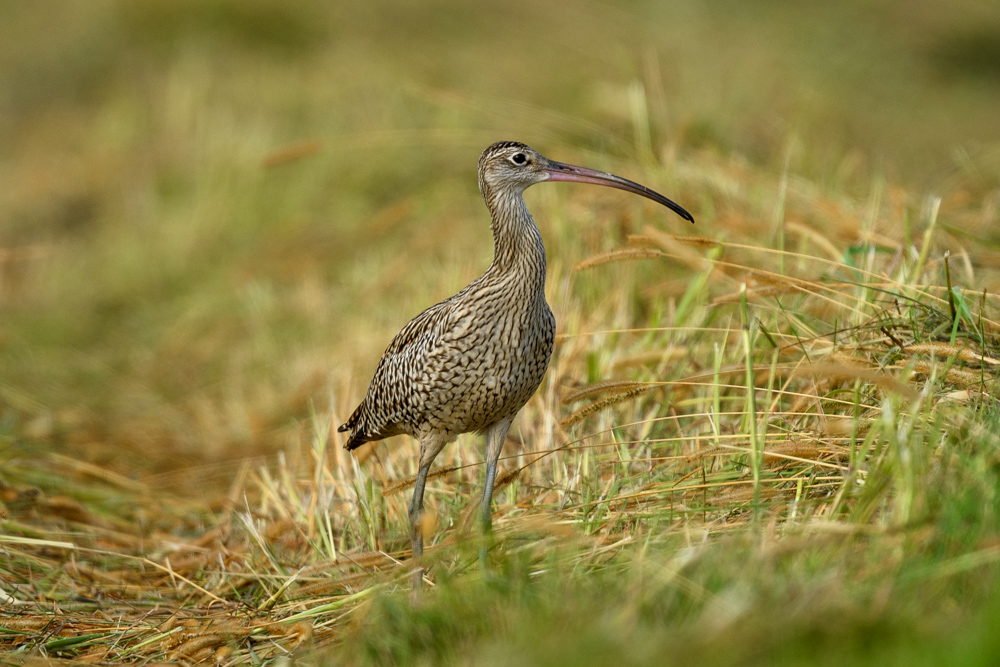 I also found a Cattle Egret in the rice paddies where I had moved.